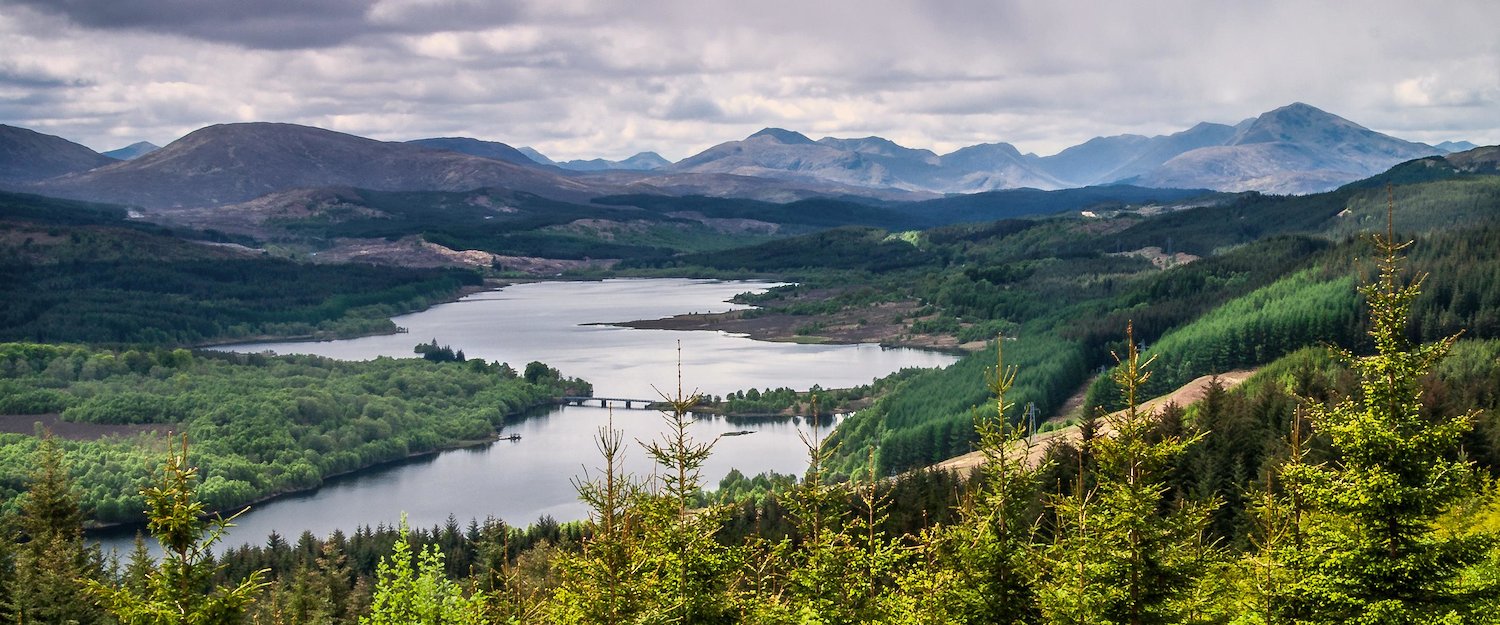 Cottages in Aberdeenshire
144 properties for Cottages. Compare and book at the best price!
Popular Cottages in Aberdeenshire
Find Cottages in Aberdeenshire
Highlights in Aberdeenshire
Fairytale castles
Peaceful landscapes
Thrilling winter sports
Challenging cycling routes
Most popular amenities for Cottages in Aberdeenshire
Other property types in Aberdeenshire that might be interesting:
Cottages in Aberdeenshire: Most popular destinations
Cottages in Aberdeenshire
Pleasant cottages in the Scottish countryside
Located in the north-east of Scotland, Aberdeenshire has been the place of worship for many monarchs. The place boasts hundreds of legendary castles, royal residences, grand estates as well as lush countryside with mountain scenery that stretches for miles. A stay in the council offers tourists cottages set in mountainous countryside and within the spectacular Cairngorms National Park. Here you can breathe in the fresh mountain air and enjoy almost endless summer days, as well as winters where you can sometimes see the Northern Lights. In Aberdeenshire, you can enjoy the real Scotland at any time of year.
Lovely cottages with breathtaking views
Aberdeenshire's charming cottages feature traditional facades and renovated interiors. The accommodation will provide you with a warm welcome where you will enjoy mountain views, ocean views, delightful gardens, and pleasant, naturally lit spaces with modern furnishings and impeccable presentation to make your stay a pleasurable experience.
Travellers and activities
Aberdeenshire for cycling Lovers
From challenging gravel roads to wide beaches and soft dunes, Aberdeenshire has legendary getaways for those who love cycling. In the council, you can mountain bike the tough climbs of the Cairngorms National Park and other great wilderness areas away from traffic that challenge all levels. With stunning country estates, Scottish moorland, farmland, vast lochs, sandy expanses and more, Aberdeenshire has miles of epic routes and trails that will give you the complete cycling experience this holiday. You can enjoy mountain biking routes through pine forests, secluded valleys and four of the UK's five highest mountains!
Aberdeenshire for winter sports lovers
For winter sports enthusiasts, Royal Deeside is the most popular spot in Aberdeenshire. Every year, thousands of tourists head to these stunning mountains to experience the best winter activities. Here you can enjoy activities such as skiing and snowboarding at The Lecht 2090 and Glenshee Ski Centre which boasts the largest lift system in the UK! The centre has 36 slopes stretching across four mountains and its own snowsports school. Although if you're less of an extreme sports fan, Husky sledding at Huskyhaven is a peaceful experience, as well as the ice rink at Aberdeen Beach which welcomes skaters of all levels.
Aberdeenshire is home to over 300 castles and has been nicknamed "Scotland's Castle Country".
Top 7 travel tips in Aberdeenshire
1. Discover one of Scotland's most fascinating royal residences
Home to the Royal Family, Balmoral Castle is an example of Scottish baronial architecture and one of Aberdeenshire's most famous castles. Enjoy the lovely formal gardens, relax in the café and visit the enormous Ballroom, the largest room in the castle. This is the only room open to the public and features artwork by Carl Haag and Landseer, as well as silver statues, Minton porcelain and other objects. During your tour you can enjoy the formal gardens, which cover some three hectares, and a series of beautiful Victorian glasshouses.
2. Enjoy the tropical environment of the David Welch Winter Gardens
David Welch Winter Gardens has the largest collection of indoor gardens in Europe and is the third most visited garden in Scotland. Wrap yourself in an arid, tropical atmosphere in the glasshouses, enjoy the wide variety of cacti and other plants such as roses and carnivorous plants, discover the world's only "talking" cactus, and paddle in the outdoor pond. The gardens are a floral paradise with many rare and exotic plants from around the world providing an oasis away from the typical northeastern climate. The site includes several areas such as the Tropical House, the Arid House, the Perfume Corridor, the Temperate House, the Victorian Corridor, the Fern House and the Japanese Garden.
3. Explore the stunning scenery of the Cairngorms National Park
The Cairngorms National Park is the largest National Park in the UK and is home to some of the most tranquil landscapes in Scotland. Enjoy the tranquil lochs, moors, mountains, and pine forests. Explore the valleys, discover Loch Muick with stunning mountain views, watch herds of red deer and attend the epic Highland feast in the summer months to hear the sound of bagpipes spread across the hills. The park is the backdrop to many charming villages such as Ballater and Braemar.
4. Visit Craigievar's captivating pink castle
Like something out of a fairytale, Craigievar Castle is one of Scotland's best preserved and most beloved structures. Surround yourself in the Grampian mountain scenery, admire this historic pink venue and take a guided tour during the summer to admire the collection of medieval art and artefacts. The castle's pink walls and towers look like the prototype of Disney castles such as Cinderella, and is one of the most beautiful castles in Aberdeenshire, and a visit children will love.
5. Meet one of Scotland's most iconic animals
Highland cows are undoubtedly one of Scotland's most iconic breeds of cattle for their long coats and majestic horns. To meet one of these cows, visit Grace Noble's farm in the Scottish countryside of Deeside in rural Aberdeenshire and meet her Highland herd. You'll get an authentic Scottish experience and watch the cows live happily outdoors in majestic surroundings. The farm also offers a tasting of their Aberdeenshire Highland Beef, accompanied by a craft beer. All in compliance with ethical standards. There's nothing better than getting to know these adorable animals than on their land.
6. Admire the dramatic ruins of Dunnottar
Although some 263 castles have been built in Aberdeenshire, many agree that one of the most impressive and unforgettable is the remains of Dunnottar Castle. Perched on a cliff with dramatic sea views, Dunnottar Castle is a fortress steeped in history and an iconic tourist destination. Dunnottar, like many of the other castles in Aberdeenshire, suffered wars, rebellions, and uprisings that led it to become what it is today. The ruins are located near Stonehaven and is one of Scotland's most photographed and iconic sites. Visit the castle for an experience to remember and marvel at the scenery that has inspired the world of filmmakers.
7. "Go voluntarily to prison"
Known as "Scotland's Alcatraz", Peterhead Prison Museum was Scotland's first prison. It was opened in 1888 and remained in use until 2013. Today the prison offers a fantastic experience that allows you to learn all about the history of the prison and see what real prison life was like. Listen to the experiences of the staff and enter the shower block, hospital areas and other places. A visit here will give you a unique look at what prison life is like.
FAQs: Cottages in Aberdeenshire
Which types of facilities are available in the cottages in Aberdeenshire?
Among the facilities you can find on Holidu, it appears that the cottages in Aberdeenshire contain everything that travellers desire! Here, the cottages generally offer a variety of amenities, the most popular being: Wi-Fi (91%), garden (56%), and fireplace (41%)...Not bad, right?
How are the cottages usually rated in Aberdeenshire?
The cottages in this destination are often well reviewed. 53% of the cottages in Aberdeenshire have an average rating of 4.5 stars!
Are the cottages in Aberdeenshire child-friendly?
Judging by the Holidu data, 27% of cottages in Aberdeenshire are suitable for holidays with children, so you won't have any difficulty finding the perfect cottage for you and your family.
Are the cottages in Aberdeenshire suitable for holiday-makers who wish to travel with their pets?
Of course! In Aberdeenshire, 53% of the cottages welcome them with open arms, 56% also have a garden!
Do the cottages in Aberdeenshire often come with Wi-Fi?
Certainly! According to Holidu's data, 91% of cottages in Aberdeenshire have Wi-Fi. So don't panic, you will be able to stay connected at any time!
What are the prices like for cottages in Aberdeenshire?
A high percentage of cottages in Aberdeenshire (70%) cost less than £100 per night. This is the ideal destination for reserving a cheap cottage!
Do the cottages in Aberdeenshire typically have a fireplace or a pool?
Good news! According to Holidu's data, a good amount of cottages in Aberdeenshire . This is the destination you need to head to during the winter months!
Are the cottages in Aberdeenshire suitable for stays with friends or better for a weekend break as a small family?
According to Holidu's database, 84% of cottages welcome small groups of up to four people. Approximately 83% of the cottages here have at least two separate bedrooms. Aberdeenshire is the perfect destination for families of four!
Destinations in Aberdeenshire for Cottages
Holiday destinations nearby for Cottages
Holidu compares hundreds of websites to find your perfect holiday rental for the best price.