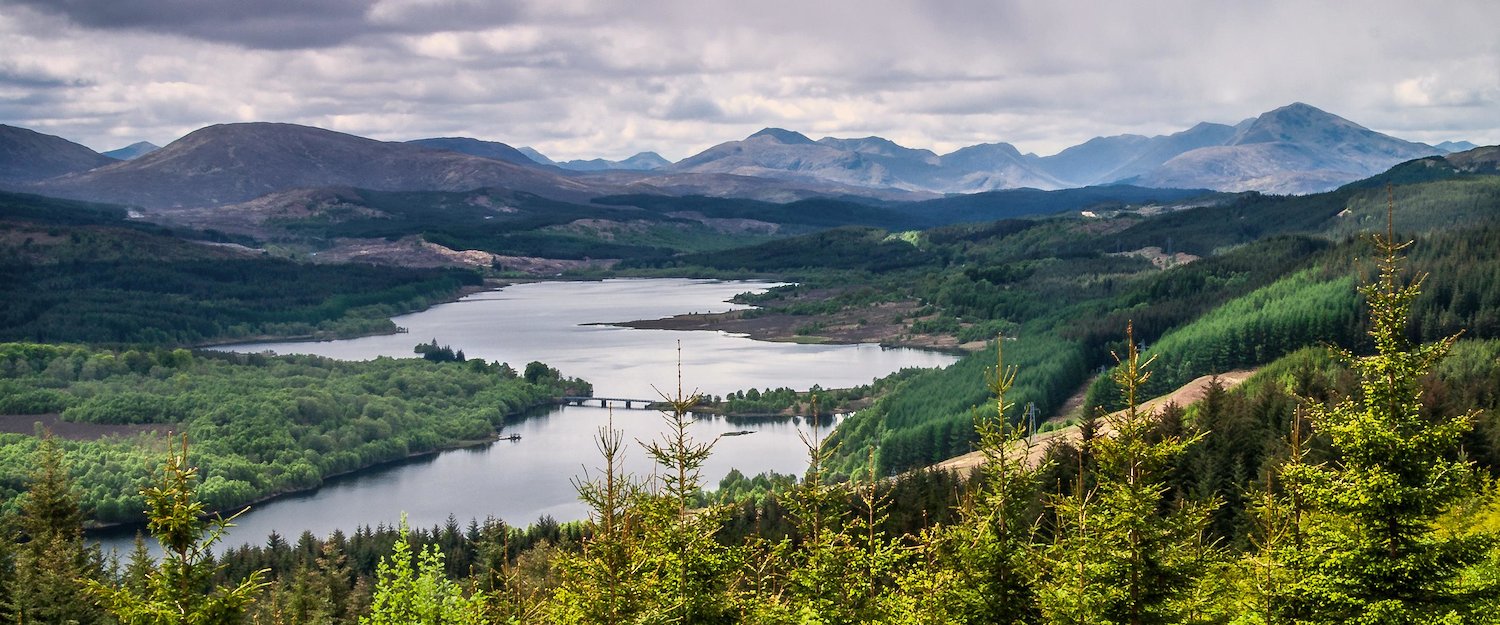 Cottages in Perthshire
465 properties for Cottages. Compare and book at the best price!
Popular Cottages in Perthshire
Find Cottages in Perthshire
Highlights in Perthshire
Countryside and the Coast to Coast walks
Golf courses
Whiskies and fresh produce
Outstanding views
The House of Bruar
Most popular amenities for Cottages in Perthshire
Other property types in Perthshire that might be interesting:
Cottages in Perthshire: Most popular destinations
Cottages in Perthshire
Enjoy your holidays in a Scottish cottage
Serene glens, lush forest, splendid rivers, waterfalls and lovely moors. Enjoy a stay in a Scottish cottage surrounded by the unique contrasts of Highland Perthshire. Serene glens, lush forest, splendid rivers, waterfalls and lovely moors. Get your cottage near a loch, wake up every morning with the incredible landscapes of ancient woodlands and dramatic peaks. Find your ideal stay in the fair city of Perth, Crieff, Blairgowrie, Birnam, Kenmore or Auchterarder. Whether it is an energetic, adventurous weekend or peaceful and relaxing getaway, Perthshire has it for you. Beautiful character holiday cottages close to town or secluded hideaways in the green highlands of Scotland.
Cottages for a perfect getaway
Find refurbished little cottages ideal for couples or book a spacious and charming accommodation for families and groups. Cottages can have 2, 3 or 4 bedrooms. Some of them offer open-plan living spaces, comfortable lounges and deckings for summer furniture. Enjoy a private garden and the great views of this beautiful region. The cottages are equipped with modern cons and some of them allow you to bring your pets. Browse the cottage on offer and find the ideal one for your stay.
Travellers and activities
Perthshire for golf lovers
Want to play golf during your holidays in Perthshire? Tee off some of the oldest golf courses in the world. Tucked away in the glens of Perthshire hills, there are about 40 prestigious golf courses in Perth and Kinross. Warm up in the driving range at Crieff Hydro Golf and go for a game in this 9 hole, Par 3 with views over the Strathearn Valley. Survive the climb after the first two holes and continue an exciting game in the fairways of Pitlochry Golf Club. Are you a seasoned golfer looking for a more challenging course and 18 holes? Test your swing at Blairgowrie course or go to the PGA Centenary at Gleneagles, the longest inland course in Scotland. For a bit of fun, try some Foot Golf or Disc Golf. Kick it on the green or swap the clubs for a frisbee. Create your own Ryder Cup memories!
Perthshire for walking lovers
Perthshire boasts miles of walking routes with incredible views, including castles, rolling hills, streams, waterfalls, prehistoric settlements, medieval churches, and lochs. Immerse in the beautiful landscape and explore the woodlands bursting with wildlife, discover the Tay River Valley, stroll along the pleasant and easy riverside walks. Are you up for a challenge? Experienced hikers can traverse Scotland from Coast to Coast on foot. Take on this classic journey starting in Perth, along the River Tay to Dunkeld, Aberfeldy and Kenmore. Then, go across the valleys, mountains, moors, and rivers of the central Scottish Highlands. The route continues to the countryside of Fortingall, Kinloch Rannoch, Rannoch Station and Kingshouse. Once in Kingshouse, join the West Highland Way to Kinlochleven to finally arrive in Fort William. Enjoy the journey!
Did you know Ewan Mc Gregor was born in Perth?
Top 7 travel tips in Perthshire
1. The Hermitage
Follow the steps of some other past visitors including Queen Victoria or Mendelssohn and wander along the magnificent landscape. Along the River Braan you can see a great diversity of wildlife such as beavers, red squirrels jumping from one tree to another or salmon leaping up the water. Look out for the totem pole carved by three Canadians.
2. Take a look at the Iron Age Crannog
Nestled in the shallows of Loch Tray, the Scottish Crannog Centre welcomes you to take a fabulous journey into Scotland's prehistory. Learn about the Crannog dwellers and how life was in the village. Have a look at the artefacts they used and see some cooking demonstrations and ancient crafts. Go into the log boats. The professional guides will walk you through this adventure, taking you back to life in the Iron Age.
3. Pitlochry Theatre Festival
At the Theatre in the Hills, you can choose from world-class dramas to blockbuster musicals. This venue has an international reputation for the high quality of its productions. People love the summer season with the Theatre Festival, where they can enjoy a different show every night. A professional repertory with great reviews. Besides the productions, during the week, there are special activities for children. Here they can listen to poems and stories read in video by professional actors. Downloadable activities are available, so children can do them at home.
4. Visit the House of Bruar
The House of Bruar draws in visitors from all over the country. It is widely acknowledged as one of Scotland's most prestigious independent shops, so no trip to Scotland would be complete without visiting it. The shop offers a wide variety of men and ladies clothes including the largest collection of cashmere in the country, lovely knitwear and natural fibres textiles, accessories, and Tweed garments. You can find excellent gourmet produce, first-class whiskies and spirits, and the best meat and delicatessen of their award-winning butchery. You will find a unique gift to bring back home. Have a look around the Art Gallery and don't miss the restaurant. Enjoy a succulent roast dinner, haggis or fresh salmon.
5. The Queens View Visitor Centre
From the Queen's View you can get stunning views of Loch Tummel, which is surrounded by part of the Tay Forest Park. Besides the views of the iconic peak of Schiehallion and the loch, you can enjoy lovely walks in the area. Most walks are suitable for hikers and casual walkers. The visitor centre has a café where you can have a delicious cup of tea and a piece of cake. If you need more information about the area, you can also get it at the visitor centre.
6. Get the Scottish flavours
Great food with panoramic views? You are in for a treat! Perthshire welcomes you to a paradise of great restaurants and fresh food. Indulge in salmon or haggis at 63 Tay Street as you take in the views over river Tay in Perth. Taybank is a pub in Dunkeld with traditional homemade recipes. Grab some lunch or coffee at the Highland Safaris Café in Aberfeldy as you admire the impressive Appin Valley. Pura Maison in Crieff is a fine dining restaurant that offers British and French cuisine. For cosmopolitan variety, try some top-notch wines with your brunch, lunch or dinner at Victoria's Restaurant in Pitlochry. The list goes on, but we can assure you, any eatery is committed to offer you the best produce with the most professional service. Enjoy!
7. Visit a distillery
Scotch wishy is a renowned product and the Perthshire region was once populated with distilleries. At present, there are six active distilleries with their own unique story to tell. In the distilleries they make high-quality single malt Scotch whisky. Take the time to visit Perthshire's distilleries and taste some of their excellent whiskiesDo you fancy a dram or two? Visit Dewar's Aberfeldy Distillery. Sample some whiskies and get to know how some spirits are made. You can do the same at Edradour Distillery, Blair Athol Distillery, and Deanston Distillery. Glenturret, Strathearn, Tullibardine and Dalwhinnie also have excellent whiskies to offer. Discover the magic of tradition in the process of whiskey making!
FAQs: Cottages in Perthshire
Which types of amenities are available at the cottages in Perthshire?
Among the facilities you can find on Holidu, it seems that the cottages in Perthshire contain everything that travellers search for! Here, the cottages generally offer a variety of amenities, the most popular being: Wi-Fi (75%), garden (66%), and view (36%)...Pretty cool!
What are the reviews like for the cottages in Perthshire?
On average, the cottages here have rather positive reviews. According to Holidu, 39% of cottages have a rating of 4.5 stars. This is a relatively high percentage which allows us to confirm that there are quite a few that are very comfortable and will be the perfect choice for your next holiday.
Are the cottages in Perthshire suitable for families with children?
Holidu's insights reveal that 40% of cottages in Perthshire are suitable for families with children, it should therefore be very easy for you to find the ideal cottage for you and your children.
Are the cottages in Perthshire pet-friendly?
Definitely! In Perthshire, 54% of the cottages are pet-friendly, and 66% also have a garden!
Do the cottages in Perthshire generally come with Wi-Fi?
Yes! According to last year's data, 75% of cottages in Perthshire include an internet connection. This means that you will be able to browse the internet at any time!
What is the average price for cottages in Perthshire?
According to last year's information, there are few cottages in Perthshire that cost less than £100 per night.
Do the cottages in Perthshire usually come equipped with a fireplace or a swimming pool?
Of course! Judging by information from Holidu, many cottages in Perthshire are equipped with a fireplace. Therefore, it is the perfect destination for a winter holiday!
Are the cottages in Perthshire suitable for stays in large groups or rather for a holiday as a small group?
Judging by information from Holidu, 86% of cottages welcome small groups of up to four guests. Approximately 82% of the cottages here have at least two separate bedrooms. This is the ideal destination for small groups of friends!
Do the cottages in Perthshire offer outdoor space to enjoy?
14% of cottages have a balcony or terrace, and 36% have a view, but this does not represent the majority, so availability can be selective. If this is important to you, you should anticipate a bit more time for research, and use the filters that suit you the best to be sure to find the cottage that is perfect for you. However, 66% of cottages in Perthshire have gardens, where you can bask in the sun. If you like to have lunch or dinner outside, and especially if you like barbecues, 35% of the cottages have them.
Holiday destinations nearby for Cottages
Holidu compares hundreds of websites to find your perfect holiday rental for the best price.