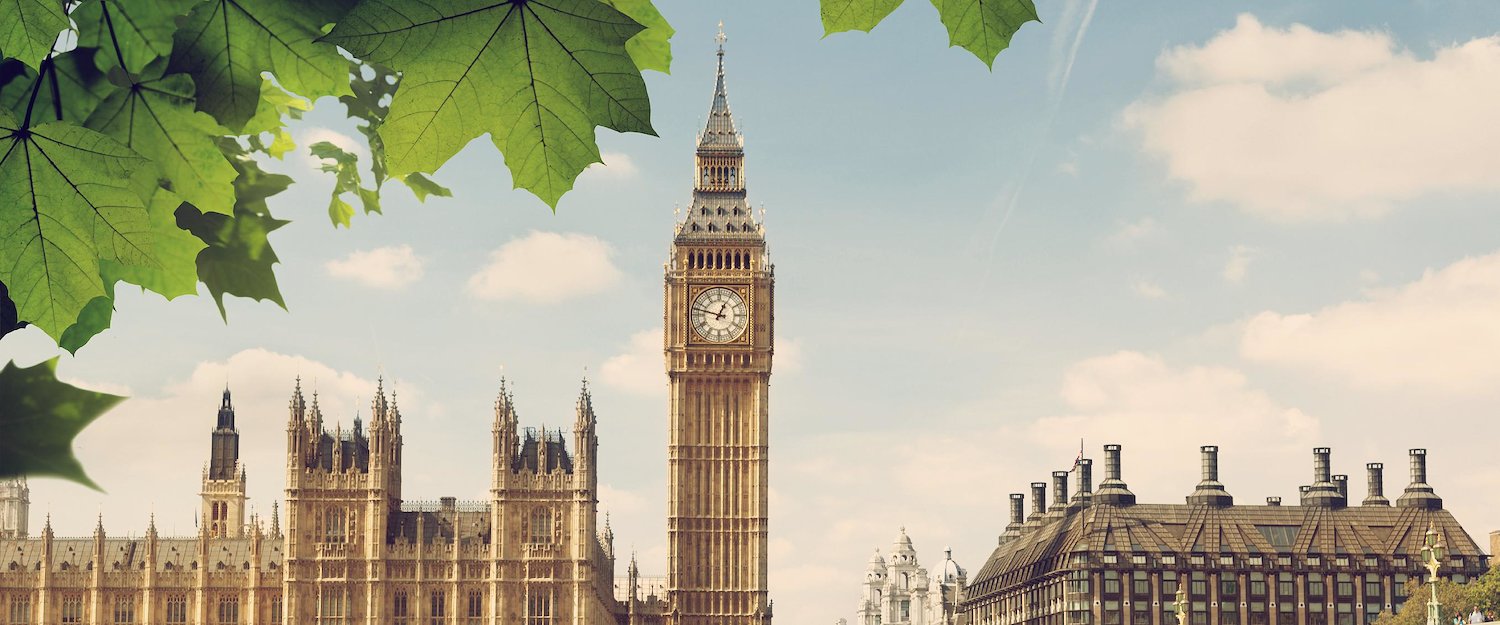 Log Cabins & Lodges London
Log Cabins & Lodges in London
72 properties for Log Cabins & Lodges. Compare and book at the best price!
Find Log Cabins & Lodges in London
Highlights in London
Iconic places
Buzzing city life
Beautiful outdoor spaces
Interesting museums and galleries
Most popular amenities for Log Cabins & Lodges in London
Other property types in London that might be interesting:
Log Cabins & Lodges in London: Most popular destinations
Log Cabins & Lodges in London
Beautiful and cosy lodges for a romantic holiday
London has a charm that attracts people from all over the world, so it's no wonder that it continues to grow as a tourist attraction every year. Holidu today shows you the best options to make your holiday in this fascinating capital unforgettable. Now, there is no doubt this city offers a myriad of iconic sights and monuments (The London Eye, Big Ben to name a few), but you're sure to find wonderful things to see and do everywhere you look, from its famous pubs, interesting museums, to its markets, gardens and renowned parks. In addition to this you will be lucky enough to stay in the beautiful cabins to choose from, whether you are travelling with your family or that special someone, there is something for everyone. With a style that combines both modern and the comforting style of a log cabin, these accommodations are sure to make you feel right at home.
Relaxing log cabins with everything you need in a great location.
It is well known that comfort is essential when travelling on holiday, so you don't have to worry when choosing a log cabin, as they have everything you need. Here you will find spacious rooms and modern furnishings, nice recreational spaces and fully functional kitchen area, full bathroom, and many of them even come with a garden area. In addition to all this, another of the benefits of these cabins is that despite having excellent privacy, they are not very far from the city centre, just a few metres or kilometres away, so getting around will not be too complicated. Ready for an unforgettable holiday in the iconic city of London? Book your lodge now!
Travellers and activities
London for couples
If you've decided to travel to London this holiday with that special someone but don't know where the best places for couples are, here are two fantastic options. One of the best things about this city is that you'll always find something new and innovative to enjoy, and that's precisely what Neverland Fulham Beach has to offer. It's a place that recreates an indoor beach — that's right, it's an indoor beach — with a large pergola framing the fabulous club that combines a beach and a jungle theme. Here you can enjoy drinks in its two bars, while listening to the music that the DJ has for you, plus there is also a brunch service and many other services, such as yoga and cocktail courses. Now if what you are looking for is a quieter and more pleasant walk, Little Venice is exactly what you are looking for. It is a district in the west of London, and it has a very popular water channel among tourists who visit this area. Here you can take a relaxing and romantic boat ride, in which you can also visit the small pubs and cafés that are on the banks of the canal.
London for outdoor lovers
Believe it or not, this busy and bustling city also has outdoor spaces that are perfect for escaping the big crowds for a while. One of them is the beautiful Regent's Park, a park that was originally used as hunting grounds, but now has large green and recreational spaces. Here you will find a large artificial lake surrounded by various plants and rocks, as well as colourful and well-kept gardens, a children's park, and a great variety of sculptures scattered around the place. Another excellent option is to go horseback riding in the incredible Hyde Park. This park has two specialized arenas for horseback riding, and it also has two special routes for those who wish to explore the park's surroundings and enjoy the natural spaces full of trees and bright-green lawns.
Did you know that even though London is the smallest city in terms of size, it is also the largest city in terms of population? Around 8.7 million people are residents in this capital.
Top 7 travel tips in London
1. Visit the iconic London Eye
Although it is quite a touristy place, and a must if it is the first time you visit London, there is no doubt that the views you can get from the London Eye are unmatched. At 442 feet high, this great Big wheel has established itself as one of the most visited places in the world, and with good reason, since once you climb into its capsules and begin to ascend through the air you will feel the thrill of being so far away from the ground.
2. Find cool items at Portobello Road Market.
This well-known flea market is the ideal place for those looking for unique things and at incredible prices. It began during the 19th century and is still held weekly every Saturday, so it is perfect to spend the beginning of the weekend looking for antiques, utensils and second-hand clothes among its varied and colourful shops.
3. Enjoy a fantastic collection of art at The Courtauld Gallery
This fantastic art gallery is located in the Somerset House right in the centre of London, and exhibits in its spaces the collections of the Courtauld Institute of Art. Here you will find a variety of paintings, drawings and sculptures dating from medieval times and to these days, and in which works of the impressionist and post-impressionist style stand out. The works of artists such as Vincent van Gogh, Edgar Degas, Claude Monet, Pierre-Auguste Renoir and Édouard Manet are included in his repertoire, making it an invaluable collection that you must come to visit.
4. Stroll around the Kyoto Garden
This impressive garden has quite a beautiful history, as it was a gift from the city of Kyoto due to Japan's good relations with Great Britain. It opened its doors in 1991, and has 22 hectares that include a wide variety of Japanese-style gardens, with beautiful ponds and plants native to the Asian country. In addition to this, you will also find different cafés and restaurants in the vicinity of the park, in case you want to eat or drink something.
5. Grab a drink at The Churchill arms
This famous pub is located on Kensington Church Street at the corner of Campden Street, Notting Hill. It has been in operation since the late 19th century, and it received this name just after WWII in honour of former Prime Minister Winston Churchill. It is characterized by its extravagant decorations throughout the year, especially the large flower arrangements that adorn its exterior. Here you can enjoy a delicious beer and typical Thai food, being one of the first pubs to offer this type of gastronomy in England.
6. Learn new things at the Freud Museum.
By the name of this museum, you already know the theme of the exhibits that you will find in this place. Discover everything about the father of psychoanalysis Sigmund Freud in the house he lived in during his life, his family, all his theories and his works. Here you will find objects like the divan where he put his psychoanalytic techniques to the test, as well as various personal artefacts that are still preserved today.
7. Meet your favourite celebrities at Madame Tussauds
Although there are several Madame Tussauds museums in other countries, the main one is in the City of London. Here you will find the largest collection of wax figures of the greatest celebrities, including icons such as Prince Harry, Obama, Marilyn Monroe, Taylor Swift, Beyoncé, Stephen Hawking, and many more.
FAQs: Log Cabins & Lodges in London
Which types of facilities are offered at the log cabins in London?
In regard to the services offered by Holidu, it seems that the log cabins in London benefit from everything that holiday-makers desire! Here, the log cabins generally offer a variety of amenities, the most popular being: Wi-Fi (93%), garden (33%), and balcony (26%)...What are you waiting for?
How are the log cabins generally rated in London?
According to last year's information, only 16% of the log cabins in London have a rating of 4.5 stars. It is therefore not the best destination for the highest-rated log cabins in the United Kingdom.
Are the log cabins in London suitable for family holidays?
Judging by information from Holidu, 26% of log cabins in London are suitable for holidays with children, it will therefore not be difficult to find the perfect log cabin for you and your family.
Are the log cabins in London suitable for holiday-makers who wish to travel with their pets?
In general, a small percentage of log cabins in London accept furry friends. We can therefore assume that there are better destinations in the United Kingdom for holidays with a pet.
Do the log cabins in London tend to come with an internet connection?
Of course! According to Holidu's data, 93% of log cabins in London offer Wi-Fi. So no need to panic, you will be able to access your emails and favourite social media sites throughout your stay!
What are the prices like for log cabins in London?
According to information from Holidu, there are few log cabins in London that cost less than £100 per night. Log cabins can also be very expensive, 19% even cost, in general, more than £500 a night.
Do the log cabins in London often have a fireplace or a swimming pool?
Rarely. Judging by information from Holidu, less than 10% of log cabins in London have a fireplace.
Are the log cabins in London suitable for trips in large groups or rather for an escape as a couple?
Judging by last year's information, 74% of log cabins accept up to four people. Approximately 65% of the log cabins here include at least two separate bedrooms. This is the ideal destination for taking your little family on holiday!
Do the log cabins in London have a beautiful view?
26% of log cabins have a balcony or terrace, and 12% have a view, but this does not represent the majority, so availability can be limited. If this is a priority for you, you should anticipate a bit more time for research, and use the filters to be sure to find what you are looking for. However, 33% of log cabins in London have gardens, where you can bask in the sun.
Holiday destinations nearby for Log Cabins & Lodges
Holidu compares hundreds of websites to find your perfect holiday rental for the best price.
Log Cabins & Lodges London