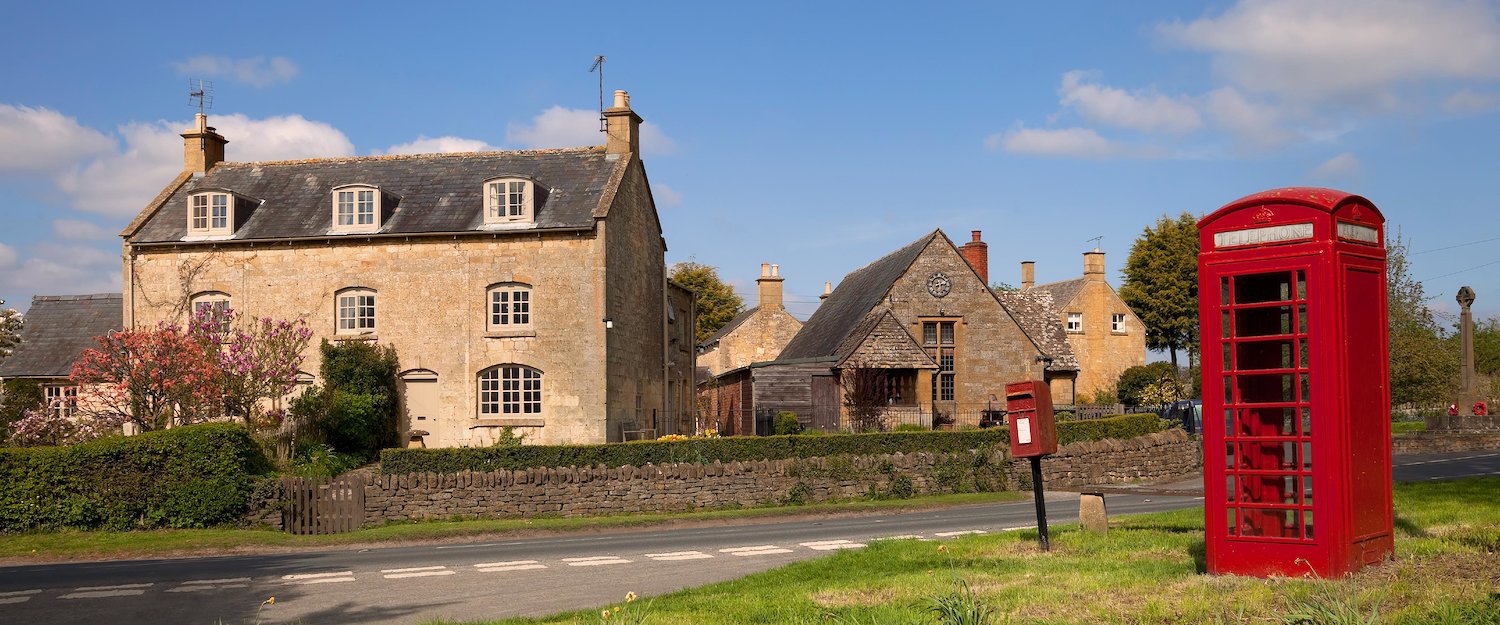 Log Cabins & Lodges in Yorkshire
4532 properties for Log Cabins & Lodges. Compare and book at the best price!
Popular Cabins in Yorkshire
Find Log Cabins & Lodges in Yorkshire
Highlights in Yorkshire
Stunning landscapes
Entertaining tourist attractions
Diverse gardens
Unrivalled national parks
Most popular amenities for Log Cabins & Lodges in Yorkshire
Other property types in Yorkshire that might be interesting:
Log Cabins & Lodges in Yorkshire: Most popular destinations
Log Cabins & Lodges in Yorkshire
Magnificent log cabins in the countryside
Looking for a peaceful holiday away from the hustle and bustle? Come to Yorkshire! Here you'll find a great range of log cabins and lodges set in the beautiful countryside with breath-taking views of mountains and meadows. Although if you're looking for something closer to the beach, you'll also find many other luxurious lodges just a few miles from the sea. Wherever you decide to stay, you'll have a great time! The county has plenty of tourist sites to venture to as well.
Renovated cabins with hot tubs
For your stay you will find beautiful log cabins with stone and wooden facades. But don't be fooled by their traditional-looking exterior, as inside they have a completely renovated, luxurious and modern style with kitchens that have the best appliances, skylights that let in beautiful natural light, large beds, bathrooms with spacious showers and terraces with hot tubs to relax in at any time of day or night.
Travellers and activities
Yorkshire for nature lovers
Yorkshire is bursting with natural beauty and stunning places to visit. One of the most incredible ways to experience the county's countryside is to visit the Yorkshire Dales National Park. You'll pass through trails, hills and landscapes of incredible varied beauty that stretches for miles. You'll be able to see one of the most incredible natural attractions, Malham Cove. A 260 foot high cliff with a unique limestone pavement that was used as a backdrop in the film Harry Potter and the Deathly Hallows. Plus spectacular waterfalls such as Aysgarth Falls which offers three cascading stretches and Cautley Spout in the Howgill Fells, which is the highest waterfall in England. However, a visit to the Dales is not complete without entering the more than 2,500 majestic caves such as Gaping Gill, the largest underground cave chamber in Britain.
Yorkshire for couples
Newby Hall's award-winning gardens are one of the most beautiful spots in Yorkshire and its myriad of gardens make it a private and ideal place to spend a day with that special someone. Amongst the most perfect gardens for couples are the romantic rose garden with scents that provide a pleasant ambience and the white garden which offers a harmonious range of white flowers. The venue also boasts many other colourful gardens plus a restaurant that provides a tranquil retreat for both to enjoy a special menu or picnic. However, if you prefer a more relaxing occasion, you can head to the spa at Rudding Park for a restorative experience. The spa offers a steam room, couple's massage, hot tubs, saunas, infinity pools, amazing service and a restaurant & bar to enjoy a glass of wine or cocktail.
Yorkshire is the largest county in the UK and covers almost a third of the total area of England's National Parks.
Top 7 travel tips in Yorkshire
1. Have fun at The National Science and Media Museum
The National Science and Media Museum in Bradford is a place to visit if you're a technology enthusiast. It has collections dedicated to science and culture related to video games, film, animation, sounds and images. With over 3 million historically significant objects, it houses the UK's first IMAX cinema and fun interactive exhibits as arcade games. A site worth exploring on this Yorkshire holiday.
2. Visit Yorkshire Wildlife Park
If you're looking for somewhere to spend a great day out with the family, the Yorkshire Wildlife Park is a great place to head to. You'll be able to roam 260 acres and see over 70 different species and nearly 400 animals ranging from the more familiar African animals such as lions, giraffes, rhinos and zebras to animals from colder climates such as the famous polar bear. And if you're interested in insects, the park has a show with the most terrifying bugs on earth not to be missed.
3. Get inspired with a visit to Harlow Carr
Harlow Carr's 58 acres are filled with a variety of landscapes comprising woodlands, meadows, wildflowers and streams that create a serene environment that you can enjoy at any time of the year. Gardens include the subtropical garden with brightly coloured flowers; the Scented Garden filled with roses, lavender, lilies and other aromatic plants; the Lakeside Gardens with changing gardening fashions over the last century and many more themed gardens.
4. Discover the sea creatures of The Deep
Dive in and explore over 5,000 different species at The Deep. The aquarium offers 50 exhibits that will allow you to enter the depths of the ocean through crystal clear fish tanks where you will see manta rays, clown fish, sharks, starfish, turtles, seahorses, gentoo penguins and many more animals swimming above you. It is an experience full of colour and diversity of life that you are sure to love.
5. Live a spooky and fun experience at York Dungeon
One of the most fun things to do in Yorkshire is to enter York Dungeon. It's a tourist attraction that combines fear and laughter through a journey into York's past. You'll witness live shows that take you back to York's darkest history, along with iconic characters and exciting special effects that will make you feel a unique experience impossible to forget.
6. Walk around the surroundings of Bolton Abbey
Explore the monastery ruins and discover the beautiful landscape of Bolton Abbey. The ruins date back to the 12th century and are full of interesting history and legends. You can walk through more than 30,000 acres of trails and woodland with beautiful waterfalls that will leave you amazed. The abbey also provides inspiring scenery and an excellent setting for a picnic along the banks of the River Wharfe.
7. Observes the beautiful scenery of Nosterfield
Nosterfield is situated to the west of Masham and is one of Yorkshire's finest nature reserves. It has 150 acres of wet meadows and open water, and is home to over 227 species of waterfowl birds and 300 species of plants such as orchids and lilies and a great abundance of beautiful butterflies, moths, dragonflies and fungi. It is a place well worth visiting and will no doubt give you stunning photos to show when you return home.
FAQs: Log Cabins & Lodges in Yorkshire
Which types of facilities are available at the log cabins in Yorkshire?
In regard to the amenities you can find on Holidu, it seems that the log cabins in Yorkshire contain everything that travellers wish for! Here, the log cabins generally include a variety of amenities, the most popular being: Wi-Fi (85%), garden (68%), and view (23%)...What more could you want?!
How do travellers usually rate log cabins in Yorkshire?
According to last year's information, less than 20% of the log cabins in Yorkshire have a rating of 4.5 stars. It may therefore be not so easy for you to find well-rated accommodation.
Are the log cabins in Yorkshire suitable for family holidays?
Holidu's insights reveal that 17% of log cabins in Yorkshire are child-friendly, it will therefore be easy to find the perfect log cabin for you and your family.
Are the log cabins in Yorkshire suitable for holiday-makers and their pets?
Yes! In Yorkshire, 50% of the log cabins offer the possibility for travellers to take their pets with them, and 68% also have a garden!
Do the log cabins in Yorkshire generally have an internet connection?
Certainly! According to Holidu's database, 85% of log cabins in Yorkshire include an internet connection. So no need to panic, you will be able to access your emails and favourite social media sites during your stay!
How much does it usually cost for log cabins in Yorkshire?
The majority of log cabins in Yorkshire (62%) in general cost less than £100 a night. This is the dream destination for finding a budget-friendly log cabin!
Do the log cabins in Yorkshire often have a fireplace or a swimming pool?
Yes! According to the information collected last year, a lot of log cabins in Yorkshire have a fireplace. Perfect for a cosy winter holiday!
Are the log cabins in Yorkshire suitable for trips with friends or better for an escape as a small group?
According to the information collected last year, 74% of log cabins are made for up to four guests. Approximately 76% of the log cabins here have at least two separate bedrooms. Yorkshire is the ideal destination for families of four!
Destinations in Yorkshire for Log Cabins & Lodges
Holiday destinations nearby for Log Cabins & Lodges
Holidu compares hundreds of websites to find your perfect holiday rental for the best price.