Popular Destinations in Italy
Other holiday ideas and property types in Italy that might be interesting
More Popular Destinations in Italy
Prices and availability
Current Holiday letting prices Italy
£173 annual average
Jan
Feb
Mar
Apr
May
Jun
Jul
Aug
Sep
Oct
Nov
Average price per week
Current holiday letting availability Italy
57% annual average
Jan
Feb
Mar
Apr
May
Jun
Jul
Aug
Sep
Oct
Nov
Percentage of available lettings
Italy – a country of various beautiful landscapes, internationally renowned unique cuisine and a distinctive Italian way of life. Discover your perfect villa to experience your own Italy – with a large selection of villas on offer in various parts of the country, there is a side of Italy to suit every holiday maker. Book your perfect villa with Holidu today!
Things to know about Italy
Rentals in Italy – find your perfect letting from Suedtirol to Sicily
La dolce Vita – the sweet life. Not many other countries promise such a distinct way of life, delicious food and relaxation as Italy does. Time seems to slow down here due to the seemingly constant sunny weather, the soothing sound of the sea and the way of life lived by the locals.
An Ice cream in the morning at a bar of a traditional street café, a cappuccino in the afternoon in a sunny piazza and a tasty aperitif on the beach watching the sun go down all go down as treats. A holiday in Italy is a particularly pleasurable experience – enjoy the sweet life with a great villa in Italy.
Italy: Villas in many Various Regions
Great Italian regional specialities are just as various as Italy's many stunning landscapes. From huge mountains with steep cliffs in The Dolomites, green rolling hills of Umbria, world renowned cultural hubs like Florence, Venice and Rome down to the sun soaked Island at the end of Italy's boot shape, Sicily. Great accommodation perfects your holiday:
Book a beautiful villa in Italy directly by the sea or a stunning villa with a terrace and a garden in undisturbed nature. Not only does Italy's mainland impress: The unrivalled beautiful Island of Sardinia is a hotspot for beach holidays with its crystal clear, turquoise sea. The Island of Elba is truly magical in the spring with its blossoming orchids and peaceful bays.
Top travel tips in Italy: Villas, Nature, Culture and the Sea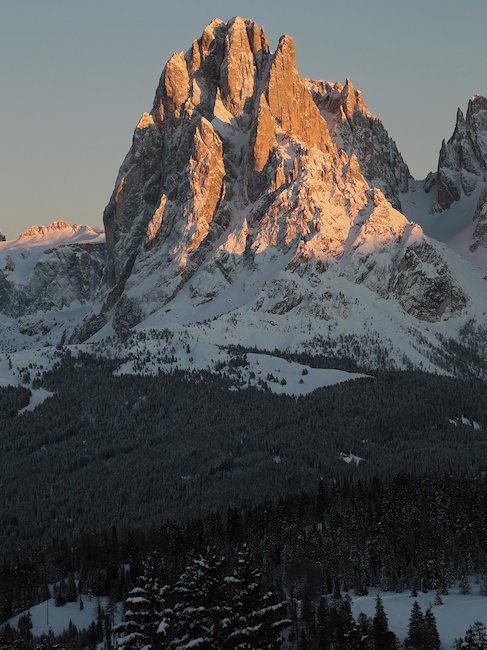 1. When we think of Tuscany, we tend to picture images of rolling hills, vast olive orchards and dark red vineyards full of grapes. This is typical for the region in central Italy and why Tuscany is a popular destination. Enjoy a prolonged walk through vineyards and enjoy tender wild boar filets with truffle ravioli alongside a glass of the famous Brunello di Montalcino red wine. Tuscany also calls itself home to countless art and cultural treasures – the leaning tower of Pisa, Florence's cathedral and Ponte Vecchio, the medieval town of Volterra as well as the horse race in Palio in Siena which is found all year are all found in this beautiful region.
2. Milan,the capital of fashion for Italy isn't only home to great opportunities for shopping and browsing through countless designer boutiques, but also opportunities to view cultural landmarks. Milan's gothic cathedral made up of white marble the Duomo di Santa Maria Nascente is Milan's main landmark and is one of the most famous pieces of architecture in Italy and offers stunning views of Milan and the Alps from the cathedral's terrace. Milan is truly a great city worth visiting; warm summers and mild winters make it a pleasant city worth visiting all year round.
3. Active holiday makers can feel truly at home in Italy thanks to great winter sports and walking opportunities in the Dolomites with its deserved UNESCO World Heritage Site label. The huge mountains of the southern Limestone Alps rise in the Belluno and the Trentino regions and shine in a unique red light at sunset due to their special geology. Enjoy the beauty of this country and experience an enriching holiday in a villa in Italy.
4. A relaxing beach holiday with the whole family can be found at the Adriatic-Coast. The popular destinations of Rimini, Bibione and Rosolina lie directly by the Adriatic Sea and are great places to spend many relaxed hours at the sea. Great villas in Italy with a pool, a garden and a close proximity to beautiful restaurants are a sure way to help you feel at home in this stunning country.
5. The five wonderful villages of the Cinque Terre are found along the Ligurian Riviera. The colourful houses of the villages radiate an unrivalled flair which even impressed UNESCO, who rightfully awarded them with a World Heritage Site label. A walk along the coast is bound to relax whilst you experience charming side streets and charm of the small fishing villages. Determine your preferred date to book your accommodation for and choose from a variety of villas, holiday lettings and rentals with Holidu today!
Rediscover yourself in Italy with a selection of Villas, Holiday Rentals, Holiday Homes and Apartments with Holidu
Whether you are after a skiing or snowboarding holiday in the Alps, a city break in a beautiful historical city, a walking excursion in the rolling hills or a relaxing beach holiday to recharge yourself; Italy has it all. Let Holidu help you take the trouble away from finding your dream villa in Italy when you determine your check in and out date
and where in Italy you intend to travel with Holidu's simple search function. Choose from a variety of holiday lettings, holiday rentals, villas and apartments with a pool, a garden, internet access, a tv and close proximity to the surrounding areas amongst various other facilities. Book online today to find your dream accommodation with Holidu!
Information about holiday lettings in Italy
| | |
| --- | --- |
| 🏡 Holiday lettings available: | 135260 properties. |
| 💳 Discount available: | up to -44%. |
| 🌙 Minimum price per night: | from £30. |
| ⭐ Most popular amenities: | Wi-Fi, air conditioning and balcony. |
| 🐾 Pet-friendly: | 53981 properties. |
| 🏊 With pool: | 32441 properties. |
FAQs: Holiday Rentals & Lettings in Italy
Which types of amenities can you typically find at the holiday lettings in Italy?
When looking at the amenities available on Holidu, it seems that the holiday lettings in Italy have everything that holidaymakers desire! Here, holiday lettings generally include a variety of facilities, the most popular being: Wi-Fi (80%), air conditioning (68%), and balcony (67%)... Pretty cool!
How do travellers usually rate holiday lettings in Italy?
On average, the holiday lettings here are rather highly rated. Last year's information reveals that 34% of holiday lettings have a rating of 4.5 stars. This is a relatively high ratio which allows us to confirm that there are quite a few which are very comfortable and will be the perfect choice for your next holiday.
Are the holiday lettings in Italy child-friendly?
According to information from last year, less than 10% of holiday lettings in Italy are suitable for holidays with children. Here, it will most likely be easier to leave the kids at home and go on holiday with your friends.
Are the holiday lettings in Italy suitable for holidaymakers who wish to travel with their pets?
Yes! In Italy, 44% of the holiday lettings offer the possibility for travellers to take their pets with them, and 46% also have a garden!
Do the holiday lettings in Italy often have Wi-Fi?
Of course! According to the data collected last year, 80% of holiday lettings in Italy offer Wi-Fi. You will be able to stay connected during your stay!
What is the average price for holiday lettings in Italy?
A big percentage of holiday lettings in Italy (84%) roughly cost less than £100 a night. This is the dream destination for finding an affordable holiday letting!
Do the holiday lettings in Italy typically have a swimming pool?
Certainly! According to the information collected last year, a large portion of holiday lettings in Italy have access to a swimming pool. It is therefore an ideal destination for hot summer days! 27% even have a barbecue!
Are the holiday lettings in Italy suitable for holidays with the whole family or better for an escape as a small group?
Judging by information from Holidu, 72% of holiday lettings are made for up to four travellers. Approximately 48% of the holiday lettings here have at least two separate bedrooms. Italy is the perfect destination for small groups of friends!
When planning a luxurious weekend in Italy, are holiday lettings a good option?
Exactly! The accommodations in this location come with excellent features. So if you are looking for holiday lettings in Italy, you shouldn't delay in making a reservation because 22% have a pool, 46% have a garden and 4% have a sauna. Also, if what you are looking for is space, 72% of the holiday lettings can accommodate big groups and 46% have green spaces in their vicinity.
Do the holiday lettings in Italy offer outdoor space to enjoy?
67% of holiday lettings have a balcony or terrace, and 39% have a view. But this does not represent the majority of properties here, so availability can be limited. If this is a priority for you, you should start your holiday planning early. Also, don't forget to use the filters to be sure to find the holiday letting of your dreams. However, 46% of holiday lettings in Italy have gardens, where you can bask in the sun. If you like to have lunch or dinner outside, and especially if you like barbecues, 27% of the holiday lettings have them.
Are you interested in getting to know which are the best times of the year to make a trip to Italy?
The characteristics of the properties in Italy show that it is a holiday destination that can adapt to all types of tourists and times of the year. This is because there are very varied options, with all the characteristics one can imagine. Therefore, you will be able to enjoy Italy when you feel like it.
Holiday destinations in Italy
Holidu compares hundreds of websites to find your perfect holiday letting for the best price.