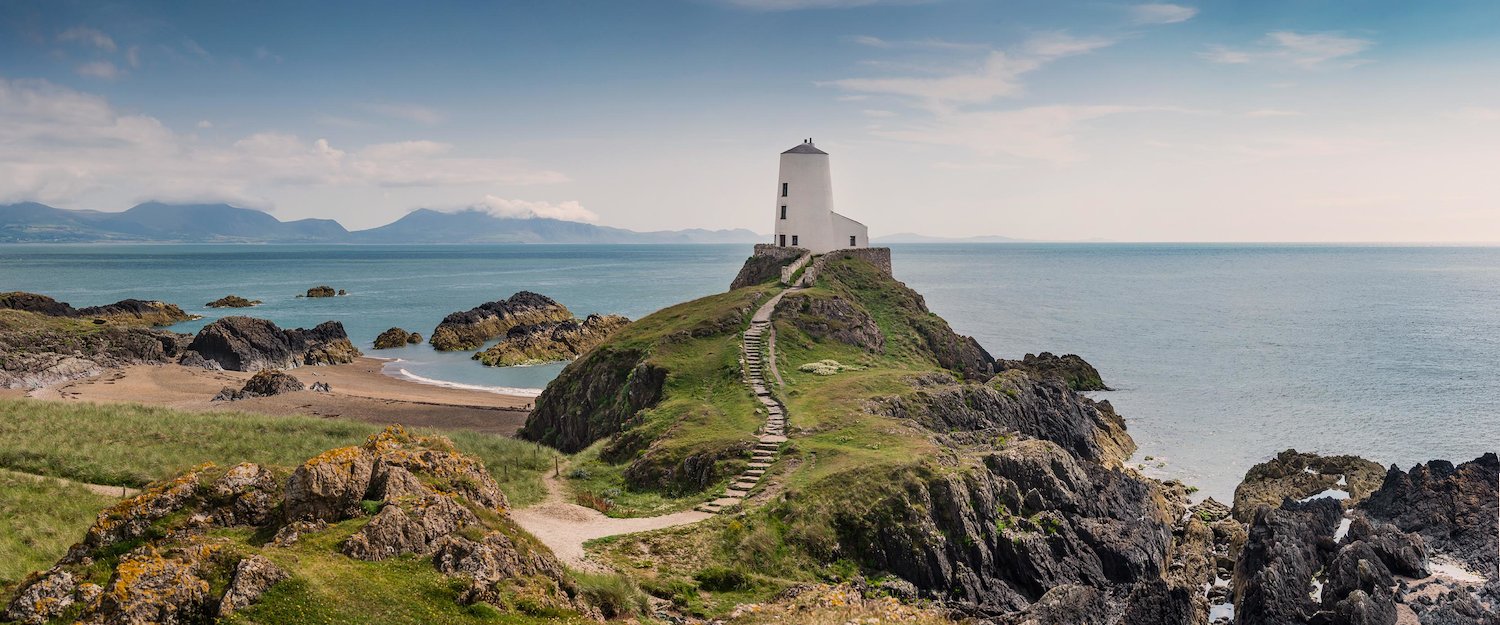 Holiday rentals and lettings in Gwynedd
Start comparing over 2612 rentals in Gwynedd and book at the best price!
Holiday Rentals & Lettings in Gwynedd
Popular Holiday Rentals & Lettings in Gwynedd
Holiday Rentals with Free Cancellation
Pet-friendly Holiday Rentals & Lettings
Holiday Rentals & Lettings with Pool
Holiday Rentals & Lettings with Internet
Find Holiday Rentals & Lettings in Gwynedd
Highlights in Gwynedd
Beautiful nature
Snowdonia National Park
Penrhyn Castle
Cultural monuments
Maritime Museum
Other property types in Gwynedd that might be interesting:
Prices and availability
Prices
June
July
August
September
October
Average price per week
Availabilities
June
July
August
September
October
Percentage of available lettings
Holiday rentals and lettings in Gwynedd
Surrounded by fascinating architecture and culture in Gwynedd
Gwynedd is a unitary authority in the UK that, although it may not have a considerable population concentration, it does have enough territory to impress you with its tourist attractions and unbelievable beauty. Holiday rentals in this part of the UK are lovely options and near to the most popular tourist attractions in the area, you can stay in locations such as Dolgellau which is just a few minutes from Barmouth and Bronaber. You can choose alternatives that are closer to the more popular places in Gwynedd, there will probably be plenty of things to see and do around.
Charming holidays in the UK are possible
Holidu has some of the best selections of holiday rentals, all with different decors and appearances you can choose according to your preference: stone or wood finishes, with an old British touch, you'll feel different as soon as you step in! Many have outdoor furnishings with terraces and even barbecues, depending on the structure of the house or the flat. Indoors, you will find the warmth of a home without losing the uniqueness and modernity of a holiday rental, with well-equipped bathrooms and bedrooms and the finest commodities.
Holidays in Gwynedd
The area and getting around
Let's learn more about Gwynedd
Gwynedd is classified as a preserved area situated in the northwest of one of the distinctive parts of the United Kingdom: Wales. It lies geographically on the boundaries with Powys, the county borough of Conwy, Anglesey just above the Menai, Ceredigion on the River Dyfi and Denbighshire. Among the features - or qualities - that make this British area most distinctive are the beautiful Llŷn Peninsula and Snowdonia National Park that make up the territory. Be the biggest fan of the land by discovering the area's rich wildlife and exciting culture; here you'll celebrate all its beauty, including natural and iconic landmarks, forests, rivers and even beaches.
You can't miss any of this
Gwynedd's diverse range of towns and tourist attractions will amaze you, with well-known towns such as Bangor, with streets full of culture and history that will leave you longing for more, and the best part is: the locals are so friendly! Your time here will be very pleasant, and you will enjoy the delightful mountain atmosphere that is typical of the area. On the other hand, we also recommend you to visit one of the most picturesque villages in Wales, a place that only Gwynedd could give you! Caernarfon, its medieval fortress will delight you along with the tranquil canals that frame it, you can't miss any of these places!
Travellers and activities
Gwynedd for beach lovers
When we have gone too far without resting, our bodies starts to demand a break, and that time of recovery could be spent on a wonderful beach in Barmouth: Barmouth Beach. One of the greatest aspects of this popular beach is that it tends to be a little less crowded in the high seasons, so you can relax and unwind while you spend the day there. It's a great beach for canines, with plenty of space for them to run and play with other doggie friends or with your kids, and several beachfront ice cream parlours and attractions for you and your family to experience a day out with a twist. The views are certainly breathtaking, you must stay until sunset and watch it for yourself.
Gwynedd for castle lovers
Wales has got some of the loveliest and most intriguing monuments in the UK, and the ones we'd love to talk about the most are castles; we highly suggest you to visit Penrhyn Castle in Bangor, it's so beautiful and has a full tour of the interior rooms, as well as the halls and kitchens, all preserved in their time period, it's literally time travel! The construction is very solid with an abundance of high-quality stone and wood, it is all originally embroidered, you won't find any relief anywhere. Plus, a wander around the gardens is a must, they are well-maintained and beautiful. The site also has a railway museum which contains displays and exhibitions of the steam trains that were used when they extracted slate from a nearby mine, very interesting!
Did you know that there are more sheep than people in Wales?
Top 5 travel tips in Gwynedd
1. "The best scarcity is the scarcity of words"
This is an age-old Welsh adage that you will come to understand when you visit the mountains and wilderness of Gwynedd, especially when you tour Snowdonia, you will be lost for words to describe such a beauty. Here, you can opt for three-day tours that will have you enjoying the elusive beauty of Wales in vivid detail, commencing at places such as Conwy Castle, going on through Caernarfon, and taking you on breathtaking tours of landmarks such as Chester Cathedral.
2. Try out canyoning in Snowdonia
If you're an adrenaline junkie, then canyoning certainly is for you, it's a great adventure! In Snowdonia, you'll have the chance to slide down huge waterfalls and do huge jumps in the Gwynedd wilderness with several operators; here they provide abseiling with all the equipment you require to make your visit to Gwynedd an experience of a lifetime.
3. Learning about the West Coast's maritime history
You'll love Porthmadog, located on the north coast of Cardigan Bay, just off the West Coast of the UK. Its maritime history is quite interesting, dating back to a time when the district used to be distant, and therefore the only way they could get around was through the sea. You will find there a remarkable museum in the harbour, the Maritime Museum, which has amazing artefacts that explain the seafaring activities of the area, including shipbuilding, the sailors' lives and also how the boats of that time were built.
4. Find your own way up to the top
A trekking challenge you may not want to miss at the Snowdon Horseshoe, this zone has been described as one of the best ridge walks in Wales for its dreamlike terrain and vertigo-inducing drop-offs, this is for the bravest of the brave! The whole route is made up of a horseshoe of ridges to the East of Snowdonn, we recommend you have a guide with you to ensure you are well-equipped and supported along the way.
5. Let's go to the 13th century
Caernarfon Castle is a medieval monument that dates back to the 13th century, more precisely to the 1277, built by King Edward I of England, at a time when the kingdom that held power in Wales was controlled by the British Empire. A visit to this castle is a must on your trip. As soon as you enter you'll see fabulous glass decorations that call out to the botanist, plus the views from the outside are enchanting; you'll be able to appreciate them at any of the restaurant tables that operates there. The streets leading up to the fortress are lined with bars and shops where you can grab a bite to eat or a drink, not to be missed!
FAQs: Holiday Rentals & Lettings in Gwynedd
What is the average price of holiday rentals in Gwynedd?
With an annual average price of £144.21, Gwynedd is not a destination that stands out for being the most expensive or the cheapest in the United Kingdom.
When can you get the best deals on holiday rentals in Gwynedd?
According to our most recent historical data, the months that are the cheapest in Gwynedd are March, February, and June, with average prices of £113.42, £123.01 and £131.31, respectively.
In which months is it more expensive to rent a holiday letting in Gwynedd?
When it comes to looking for a holiday letting in Gwynedd, the months when it is most expensive are, in descending order, January, December and October with average prices per night of £185.61, £165.38, and £155.07, respectively.
Are there usually many holiday lettings available in Gwynedd?
When visiting Gwynedd, it is necessary to be proactive, as 76% of rentals are usually booked, according to last year's data.
Which months offer the highest availability?
The months when it's the easiest to find free accommodation in Gwynedd are November (the average amount of properties that are free reached 49% of the total in 2020), December (42.75%), and May (40.4%).
When are there fewer rental options available in Gwynedd?
The months with the lowest properties available in Gwynedd are, in order, August, September and July, with respective average availability figures of 0.6%, 1.25%, and 3.25%, based on data collected in 2020.
How many lettings are available in Gwynedd?
Holidu works with 17 different partners to give you a choice between 2200 properties we have in Gwynedd.
Holiday destinations in Gwynedd
Holiday destinations nearby
Holidu compares hundreds of websites to find your perfect holiday rental for the best price.