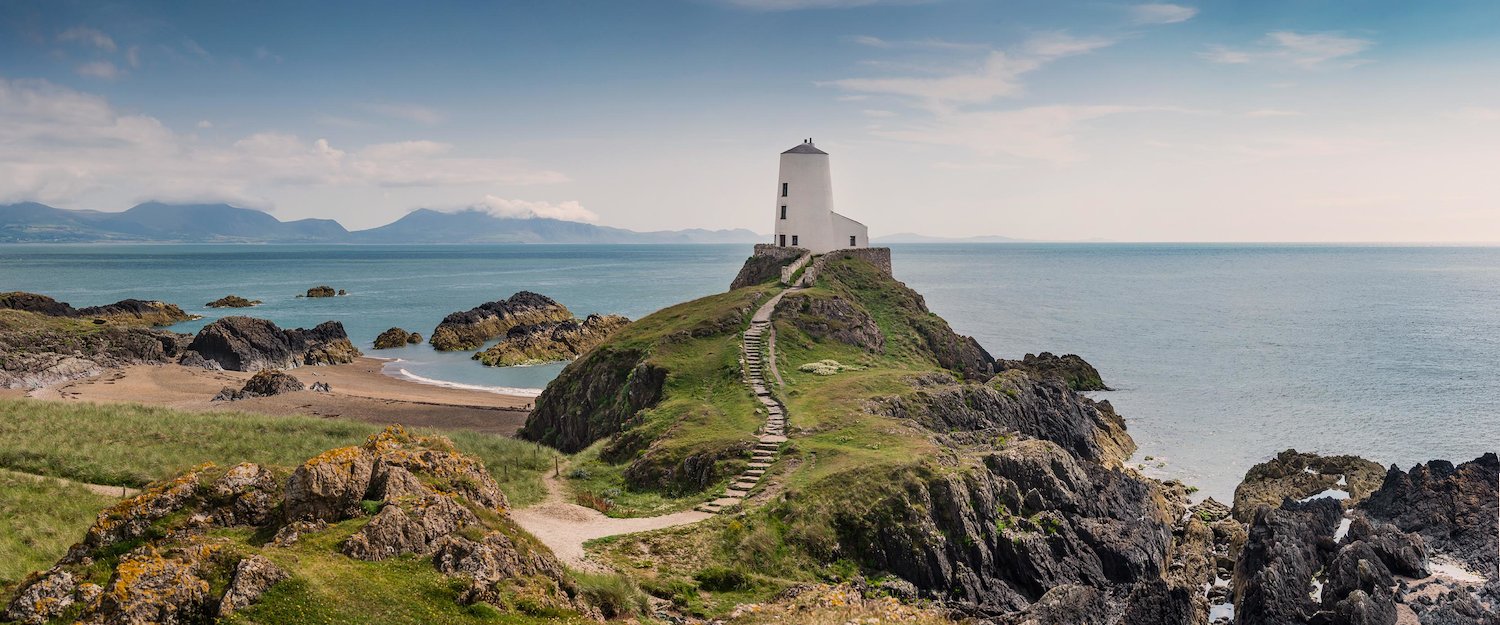 Holiday rentals and lettings in Snowdonia
Start comparing over 97311 rentals in Snowdonia and book at the best price!
Best holiday rental deals in Snowdonia
Holiday Rentals with Free Cancellation
Holiday Rentals & Lettings in Snowdonia
Pet-friendly Holiday Rentals & Lettings
Holiday Rentals & Lettings with Pool
Holiday Rentals & Lettings with Internet
Find Holiday Rentals & Lettings in Snowdonia
Highlights in Snowdonia
Natural wonders
Fun outdoor activities
Beautiful lakes
Cultural and historical sites
Most popular in Snowdonia
Other property types in Snowdonia that might be interesting:
Prices and availability
Prices
December
January
February
March
April
20 Nov - 27 Nov
£157 per night
27 Nov - 04 Dec
£161 per night
04 Dec - 11 Dec
£164 per night
11 Dec - 18 Dec
£166 per night
18 Dec - 25 Dec
£178 per night
25 Dec - 01 Jan
£194 per night
01 Jan - 08 Jan
£208 per night
08 Jan - 15 Jan
£192 per night
15 Jan - 22 Jan
£171 per night
22 Jan - 29 Jan
£170 per night
29 Jan - 05 Feb
£166 per night
05 Feb - 12 Feb
£164 per night
12 Feb - 19 Feb
£166 per night
19 Feb - 26 Feb
£171 per night
26 Feb - 05 Mar
£174 per night
05 Mar - 12 Mar
£166 per night
12 Mar - 19 Mar
£160 per night
19 Mar - 26 Mar
£161 per night
26 Mar - 02 Apr
£166 per night
02 Apr - 09 Apr
£179 per night
09 Apr - 16 Apr
£190 per night
16 Apr - 23 Apr
£201 per night
23 Apr - 30 Apr
£197 per night
30 Apr - 07 May
£190 per night
Average price per week
Availabilities
December
January
February
March
April
Percentage of available lettings
Holiday rentals and lettings in Snowdonia
Beautiful and relaxing holiday rentals close to natural areas
Britain is undoubtedly a place where you can find the best natural places to escape from everyday life and breathe fresh air, so Holidu shows you an incredible option that you can't miss. In the mountainous region of Snowdonia, Wales, you'll find a holiday destination like no other, full of nature and breath-taking scenery. Declared as one of the three national parks in 1951, this place is visited by many people every year, due to its imposing mountains, bodies of water, waterfalls, gardens, and meadows that form the perfect environment for all kinds of outdoor activities. And don't worry about your accommodation, as you'll find a wide variety of holiday rentals here, all conveniently located near the most beautiful natural areas of the park.
Spacious and comfortable rentals for all tastes and all people
Whether you come alone or with family and friends, Snowdonia's holiday rentals are tailored to your needs. They range from beautiful stone-faced cottages which are quite cosy, to more modern structures with large windows and elegant terraces, as well as those that combine both styles. Many of them can accommodate up to 10 people without any problems, and come equipped with all the necessities such as electrical appliances, internet connection, thermostat, parking and some are even pet-friendly.
Holidays in Snowdonia
The area and getting around
An immense natural paradise within easy reach.
This magnificent national park covers around 840 square miles of land, making it a rather large and perfect place to explore. You can get here in many ways, one of which is by taking a train from London to the county of Gwynedd, although you can also get there by car or motorbike. If you're the kind of person who loves to enjoy a trip across the sea, you can take a ferry from Holyhead on the various ferry lines available. And as a last option, you can also opt for the quickest and most comfortable way by plane, from Manchester, Liverpool and Birmingham airports, in a journey that will take no more than two hours.
A great place with lots to see and explore.
Once you arrive in this fabulous region, you will realize that there is so much to see and experience that it can be a little overwhelming, yet it is an area that is well organized for visitors. There are also many ways to get around, whether it's by car, via the efficient bus service, or by train, it all depends on what you find is the most convenient way to visit Snowdonia. In addition, if you want to visit a specific site, whether it is a cultural or historical centre, a natural wonder or a hiking or cycling route, there are many tours with expert guides who can take you to explore these places in a more complete and enjoyable way.
Travellers and activities
Snowdonia for nature lovers
It's true that Snowdonia's stunning nature is the main character of this region, so if you don't know where to start, here's an incredible option you can't miss. The Dolgoch Falls is a truly breath-taking place, with a drop of around 66 feet, this natural beauty can be visited via a 90-minute hike, which will certainly be worth it. In addition to the fantastic waterfalls, the surrounding nature is equally striking, with tall trees and green moss covering rocks and trunks.
Snowdonia for culture lovers
Not only will you get beautiful natural scenery, but you'll also find a variety of cultural and historical sites of interest. One of them is Harlech Castle, which began construction in 1283 for King Edward I of Wales, and which is located on a high peak in Snowdonia. Its structure is quite imposing, with a large gateway that can be seen from a distance, and large stone towers that recall what life was like in this region in years gone by.
"This national park has 9 mountain ranges that make up at least 52% of the entire territory of Snowdonia."
Top 5 travel tips in Snowdonia
1. Have an exciting day at Zip World Fforest
If you're looking for exciting things to do in Snowdonia, you're sure to love this wonderful site. Zip World Fforest is an entertainment centre that specializes in galore adventures deep in the woodlands. You can go on high ropes courses, slide down the toboggan rails, bounce on the giant nets suspended in the trees, and much more.
2. Learn new things at the National Slate Museum
This museum is another place full of interesting things, as it is a centre of former Victorian workshops that once serviced and maintained the Dinorwig slate quarry. Here you will find many exhibits that tell the interesting story of the history of this centre, its employees, the strikes, and problems that the craftsmen had in those days, as well as craft samples of their work.
3. Take a trip on the Snowdon Mountain Railway
It is a beautiful tourist railway that has existed since 1896. Today it is still in operation, and it is an excellent plan to enjoy a relaxing trip in which you will be able to enjoy incomparable landscapes. The route of the railway is approximately 4.7 miles from the village of Llanberis to the top of Wales' highest mountain, Snowdon.
4. Explore Cader Idris
It is one of the most iconic mountains in this region, standing at around 2930 feet high and located in the southern part of Snowdonia. Many people embark on hiking trails to reach this mountain, and the good thing is that halfway up you'll come across many other natural wonders, such as the supposedly bottomless Llyn Cau Lake. There are many legends and myths surrounding this area, so if you're interested in finding out more, it's best to take one of the hiking tours available.
5. Get to know the vast Llyn Tegid (Bala Lake)
It is the largest natural lake in Wales, approximately 3.7 miles long and 1 mile wide. Here you can have a great time in its waters, which are perfect for water sports such as canoeing and sailing. But if what you are looking for is to have a quiet and peaceful time, the lake is also a perfect place to sit on the shore and just relax, have a picnic, and take beautiful pictures.
FAQs: Holiday Rentals & Lettings in Snowdonia
How much do you pay on average for holiday lettings in Snowdonia?
Snowdonia is one of the cheapest destinations in the United Kingdom! The costs for a holiday rental here amounts to about £130.29 per night.
Which months allow you to save the most on holiday rentals?
If you would like to save the maximum amount during your visit to Snowdonia, pack your bags and travel there in March (£109.27 per night on average), January (£114.03), or February (£117.38) to find the lowest prices for the whole year.
When are holiday rentals more expensive in Snowdonia?
Following the data observed in 2020, the cost per night for accommodation is usually higher, on average, during the months of October (£148.98), August (£147.35), and December (£139.64).
Are there usually many holiday lettings available in Snowdonia?
It's better to book sooner than later in Snowdonia as only 27% of the accommodations remain free, according to our 2020 data.
When are more holiday lettings available?
The months that have the highest availability, on average, are November (with an availability of 48.25%), December (48%), and May (46.6%), according to the trends observed in 2020.
During which months are there fewer rentals available in Snowdonia?
The month with the highest average booked rental figures is August (only 1.2% of properties were available on average in 2019). Followed by September (2.25%), and July (4.5%).
How many lettings are available in Snowdonia?
We have 1700 properties for you in Snowdonia, provided by our 18 local and international partners.
Holiday destinations in Snowdonia
Holiday destinations nearby
Holidu compares hundreds of websites to find your perfect holiday rental for the best price.