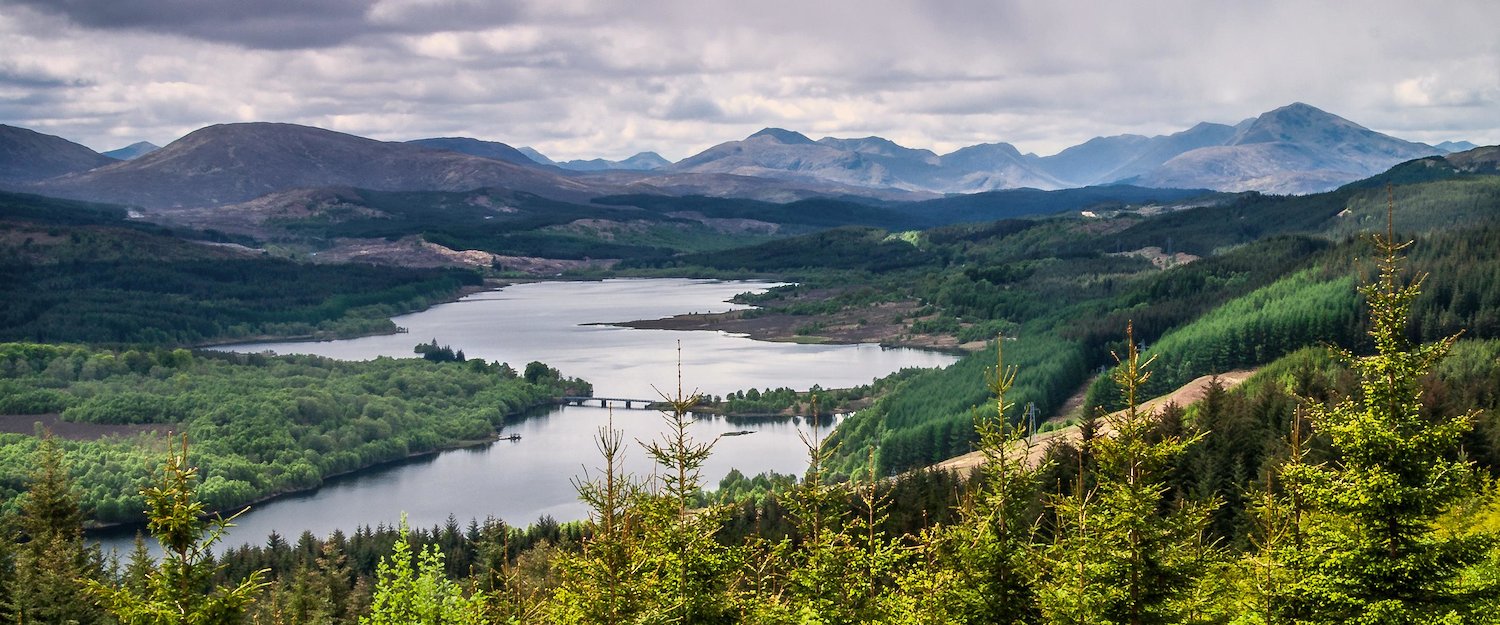 Holiday rentals and lettings in Ullapool
Start comparing over 8 rentals in Ullapool and book at the best price!
Holiday Rentals & Lettings in Ullapool
Find Holiday Rentals & Lettings in Ullapool
Highlights in Ullapool
Majestic waterfalls
Enchanting natural parks
Exquisite seafood
Fun walks along the coast
Lovely gardens to relax in
Other property types in Ullapool that might be interesting:
Prices and availability
Prices
July
August
September
October
November
December
January
February
March
April
May
June
Average price per week
Availabilities
July
August
September
October
November
December
January
February
March
April
May
June
Percentage of available lettings
Holiday rentals and lettings in Ullapool
Enchanting holiday rentals in the north of Scotland
Looking forward to having a fantastic holiday in a beautiful, secluded place in the big city? Visit the charming village of Ullapool. Located in the north of Scotland in the beautiful Highlands on the shores of Loch Broom, you will discover a charming little fishing village designed by Thomas Telford. Despite being small with only 1,300 inhabitants, it offers many options for its visitors such as a wide variety of accommodation among these incredible and comfortable holiday rentals that will make your stay pleasant, beautiful golf courses, museums, bars, restaurants, and pubs. Ullapool is a fantastic place with a great cultural wealth, especially for music, arts and literature, so you cannot miss a visit to its fabulous cultural centre. Visit its beautiful port, the most important place in town where you can take a cruise or a pleasant boat ride in the surroundings. Enjoy its spectacular nature and its beautiful gardens and parks that will take your breath away.
Marvellous holiday rentals with stunning views
If you want to visit Ullapool on this holiday, you must stay at any of their beautiful and contemporary holiday rentals, tastefully decorated. Marvel at the floor to ceiling glass windows, so you don't miss a moment of breathtaking waterfront views. Prepare delicious meals in its fully equipped kitchen with all utensils, fridge, oven, stove, kettle and more. Additionally, you will also find a large dining room to share your meals. Rest in its magnificent rooms with double beds, private bathroom, bed linen and towel included, flat TV, Wi-Fi. Enjoy its beautiful garden with a terrace to share with your pet. Do not miss this incredible opportunity to visit Ullapool and stay in any of these magnificent accommodations.
Holidays in Ullapool
The area and getting around
Visit the charming Ullapool museum
Designed by Thomas Telford, you will find it located at the highest point in town. This adorable museum is located in what was an old church. Inside you will discover that it still maintains the same distribution that the church used to have. In its exhibits you can discover videos, photos, posters and other articles that tell in detail the maritime history of Ullapool. This small but charming museum is run by volunteers so feel free to make a small contribution at the end of the tour and enjoy the incredible views of the surroundings.
Visit the spectacular Measach fall
The Measach falls are easy to visit, you can get there by car and in 5 minutes of walking you will reach the incredible suspension bridge. From this point you will feel breathless when you witness the imposing 150-meter-high falls where you will not only be dazzled by the views but also by the incredible sound of the water falling down the mountain. If you are looking for a place to relax and enjoy nature, you cannot miss this imposing place. Do not forget to bring your camera to take the most beautiful photographs of the incredible falls and enjoy a quiet walk in the surroundings.
Travellers and activities
Ullapool for nature lovers
If you are a fan of nature, wildlife and beautiful landscapes, in Ullapool you will find a little hidden treasure with an impressive place to enjoy the pure and fresh air of northern Scotland. Stroll through Leckmelm Shrubbery & Arboretum, a beautiful and cosy garden to share a walk with your family or to surprise your partner. Walk its surroundings where you will be completely amazed by its large and beautiful trees. Follow the tunnels that will take you to beautiful streams, bushes, and exquisite flowers and plants that form a walled garden like something out of a fairy tale where you can take fun and original photographs. They have free parking just a few minutes from downtown.
Ullapool for food lovers
One of the productive activities of Ullapool is fishing, it is for this reason that it makes it one of the best places where you can find the most delicious seafood. Nothing better than to taste a fresh seafood dish after a day of walking and adventure along the coast, visit The Seafood Shack a charming and simple place, traditionally a seafood truck with adorable tables and awnings, so you can enjoy your food nearby from the sea and don't miss the views. With an extensive menu of seafood and gluten-free options, you cannot miss coming to eat at this fantastic place if you are visiting Ullapool.
Ullapool is a charming Scottish town fascinated by arts and culture. Every May The Festival of The Book is celebrated with the visit of English and Gaelic writers. On the other hand, in September they celebrate the Music Festival known as Loopallu.
Top 5 travel tips in Ullapool
1. Explore the fantastic Bones Caves
If you like to explore all the charms of nature and its surroundings, you should take the walk through the limestone valley until you reach the spectacular Bones Caves. A very popular attraction in Ullapool and one of the best places where you can hike the wide variety of trails and breathtaking scenery. Walk inside the caves where you can find archaeological excavations of animals in the area such as foxes, deer and many more. Additionally, you can also contemplate the wildlife of the place in the surroundings.
2. Take a walk through the spectacular Corries Balloch Gorge
This natural paradise is another fantastic place you must visit if you are in Ullapool. You can take a relaxing walk in the surroundings where you will discover imposing waterfalls and the greenest nature that you can find in all of Scotland. If you are a lover of hiking, this place is perfect for you, since you can choose between its several correctly marked routes to reach the top of the waterfall where you will get the best views of the entire town. Additionally, this charming place is located just a few meters from the main road making it easy for your visitors to access.
3. Enjoy a delicious tea by the sea
Although charming Ullapool is small, it is a perfect destination for a well-deserved break due to its fantastic places to visit. If you like tea, you should visit the cosy Tea by The Sea, a charming place with a pleasant atmosphere where you can enjoy some of the most delicious tea in the entire area. In addition to exquisite desserts, cakes, ice cream, sandwiches and much more from their wonderful menu. Enjoy a spectacular meal at any of its tables with awnings outside, so you don't miss the best views of the Scottish Sea and the purest and freshest air you can imagine. Tea by The Sea is one of the most charming places to share with your family after a day of nature walk or to surprise your partner with a great meal.
4. Discover the fantastic Knockan Crag National Nature Reserve
This beautiful and extensive nature reserve is one of the most beautiful places you can visit in Ullapool. You can travel all its corners and routes perfectly marked, so you do not miss any detail of this beautiful place. Here you can find incredible and impressive geological formations, mountains, hills and beautiful valleys of hundreds of years. On the tour of the reserve you will also find fantastic interactive sculptures with interesting and historical data about the flora and fauna of the reserve. For your relaxation you will find comfy tables for pleasant picnics surrounded by the stunning nature and accessible bathrooms throughout the place.
5. Discover art at Lael Crafts Gallery and Coffee Shop
Ullapool has everything for all tastes, if you like art you must visit a charming place with a unique style where in addition to having a delicious coffee you can also appreciate beautiful pieces of art. At Lael Grafts Gallery and Coffee Shop, you will find wonderful pieces of local Scottish arts and crafts, such as paintings, ceramics, stoneware, pieces of clay, wood, sculptures and much more. Take the tour of the gallery enjoying an exquisite coffee from its extensive menu. Additionally, don't forget to take home any of these beautiful items for your European art collection or a nice souvenir of the art of Scotland.
Holiday destinations nearby
Holidu compares hundreds of websites to find your perfect holiday rental for the best price.