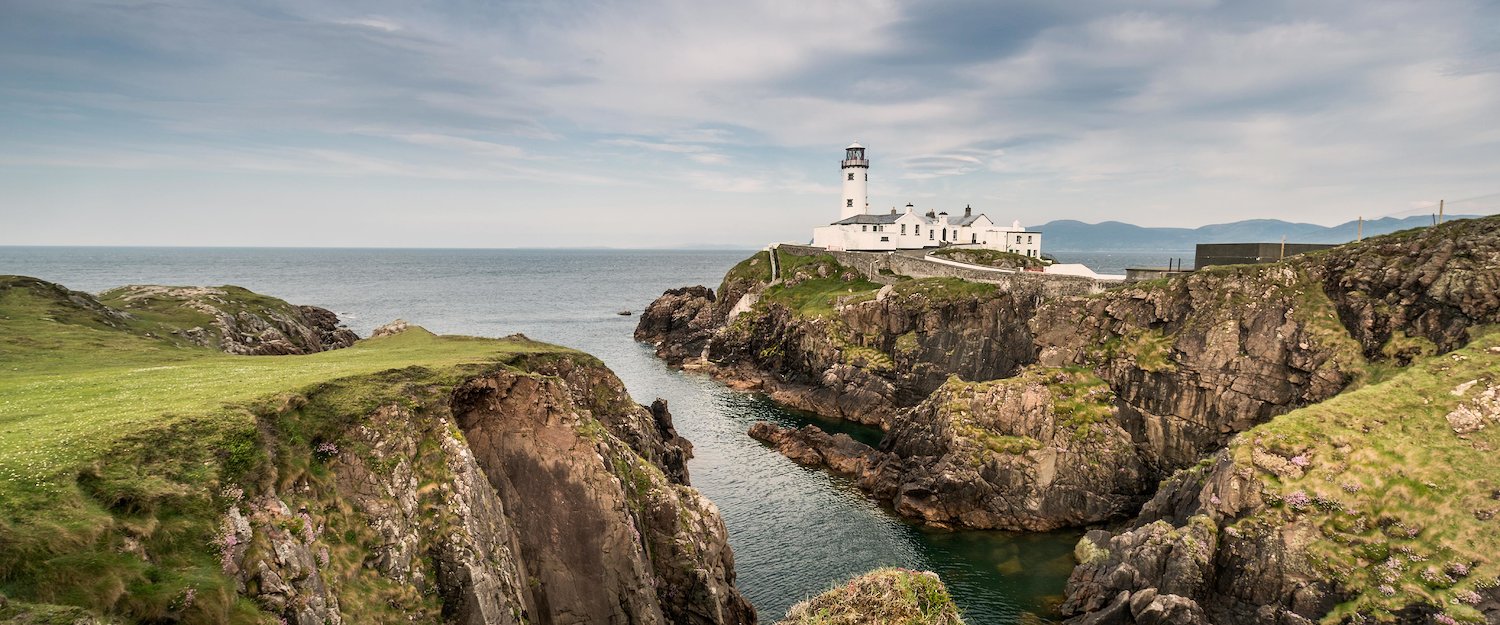 Beach Houses in Ireland
27 properties for Beach Houses. Compare and book at the best price!
Popular Beach houses in Ireland
Find Beach Houses in Ireland
Highlights in Ireland
Ireland beach houses
Irish holidays
Peaceful getaway
Irish fishing villages
Historical attractions
Irish Coast scenic routes
Most popular amenities for Beach Houses in Ireland
Other property types in Ireland that might be interesting:
Beach Houses in Ireland
Irish beach house holiday
Come away to beautiful Ireland, also known as the Emerald Isle where the resplendent greens of the rolling hills and the surreal, rugged beauty of the coastline will dazzle your senses and soothe your soul! There is so much to see and do on this magical island that is so rich in history, folklore and tradition. Enjoy sumptuous Irish stew and a satisfying pint of Guinness in a heritage pub, drive for miles along breathtaking coastal roads, have adventures discovering fabled historical sites, or soak up the buzz in cosmopolitan Dublin. Ireland is an island of renown that delights visitors! With multiple flights a day of under 1.3 hours from London and the Midlands to Cork, Galway or Dublin, beautiful Ireland is an easy weekend or holiday getaway!
Scenic Irish Coastal Getaway
These charming, contemporary beach houses are strategically dotted around the perimeter of Ireland's coastline perfect for road trippers! Browse a lovely selection of accommodation options with upmarket, fully equipped, spacious, interiors, stylish decor and quick access to the beach. Most of the immaculate beach houses on offer are under 1km from the beach. Many of the beach houses feature a pleasant garden or outdoor terrace with a lovely view. Find your perfect beach house getaway whether you are just 2 guests or 4, 6, 8 or even as many as 19 holidaymakers!
Travellers and activities
Ireland for road trip enthusiasts
If you yearn for the open road, Ireland boasts several coastal driving routes of renown! The wild Atlantic Way is the world's longest coastal drive offering you more than 2500 km of breathtaking scenery to explore along Ireland's west coast! The Copper Coast Drive will take you south from Dublin along the scenic east coast to Cork and you will be able to admire some of Ireland's most iconic landmark scenery along the way such as the Copper Coast Geopark and the unsurpassed, verdant splendour of County Waterford. The dramatic 40km Sheep's Head Peninsula Drive showcases the quintessential lush scenery of Ireland along narrow, winding roads with delightful seaside villages to explore en route!
Ireland for history enthusiasts
If you are a lover of ancient history you will find yourself steeped in centuries of history in Ireland with so many options for exploring Ireland´s fascinating past! The Rock of Cashel offers you a unique snapshot of a royal and ecclesiastical medieval complex dating back centuries to around 5 AD! In County Meath you can step back in time to 500 years before Egypt's pyramids at Newgrange, a mysterious, prehistoric burial mound. Dublin Castle is one of Ireland's most fascinating attractions and dates back to 1204 while Clonmacnoise Monastery in County Offaly on the banks of the River Shannon will allow you to time travel to 545 AD! These are just some of the splendid historical attractions awaiting your discovery!
Did you know that Ireland boasts the oldest pub in the world, Sean's Bar in Athlone Town that dates back to 900 AD!
Top 7 travel tips in Ireland
1. Day Trip to Inishmore
Hop on the ferry from Rossaveal and Doolin near Galway to stunning Inishmore, the largest of the Aran Islands! Here you can see the ancient sites of Dun Aonghasa and the fabled medieval ruins of the Seven Churches as well as browse beautiful, traditional Irish knitwear at the Aran Sweater Market! Kilmurvey Beach boasts breathtaking champagne colored soft sand and sparkling aquamarine waters! The island is replete with absolutely gorgeous hiking and biking trails.
2. Visit Giant's Causeway, Bushmills, Northern Ireland
This UNESCO World Heritage Site is a majestic, geological natural wonder consisting of around 40 000 hexagonal columns formed by an ancient volcanic eruption. Lace up your hiking shoes and enjoy the National Trust´s fabulous 8 km guided hike from the ruins of Dunseverick Castle to Giant's Causeway! You also get to admire an unforgettable landscape of verdant, dramatic cliffs and rock formations that plunge into the ocean!
3. Cross the Carrick-a-Rede Rope Bridge
Adventure awaits not far from Giant's Causeway near Ballintoy, County Antrim where you are in for one of the most spectacular experiences on Planet Earth! Here you can cross a rope bridge suspended 30m above sea level overlooking lush, green cliffs with sheer rock faces that plunge spectacularly into the translucent ocean below! The cliff views are sublime. Be sure to pre book online to cross the bridge as this is a very popular scenic attraction!
4. Drive The Ring of Kerry Route
This show stopping, 179 km circular route around the Iveragh Peninsula beginning and ending in Killarney is replete with rolling green hills and shimmering lakes! This route along Ireland´s South West coast boasts some of Ireland's most popular attractions such as the stunning Moll's Gap mountain pass, the fairytale cascades of the Tor Waterfall and the spectacular mountain scenery of the ice age, Gap of Dunloe. The fabled Ring of Kerry cycling route is highly recommended for adventurous cyclists!
5. Kilkenny Castle
Spend the day steeped in ancient history at fabulous Kilkenny Castle built in the 12th century! Stroll around the magnificent, extensive, lush parkland surrounding the main buildings where you can stop for a relaxing picnic before exploring the interior that reflects 1830´s ornamentation and sumptuous Victorian splendour. You can also admire an incredible collection of paintings in the Picture Gallery.
6. Visit the Rock of Cashel
The Rock of Cashel in County Tipperary is a bucket list historical attraction in Ireland! Here you can step back in time as you admire the most spectacular medieval buildings in all of Ireland clustered on a dramatic rocky outcrop that offers sublime views of the surrounding countryside. The Romanesque chapel here boasts the only Romanesque era frescoes in Ireland!
7. Shop on Dublin's Grafton Street
Stroll along Grafton Street and find yourself in the heart of Dublin´s shopping district where a wealth of unique, affordable specialist shops and boutiques await! Have fun browsing as you soak up the historical high street atmosphere and admire the gorgeous heritage buildings! This pedestrian shopping street boasts the vintage charm of Bewley's Cafe where you can enjoy bacon, sausages and sticky buns with your tea as well as the upmarket luxury of Dublin´s leading department store, Brown Thomas.
FAQs: Beach Houses in Ireland
Which types of amenities are offered at the beach houses in Ireland?
Among the facilities available on Holidu, it seems that the beach houses in Ireland offer everything that holiday-makers desire! Here, the beach houses generally have a variety of amenities, the most popular being: garden (70%), view (65%), and Wi-Fi (65%)...What are you waiting for?
How are the beach houses usually rated in Ireland?
The beach houses here are often well reviewed. 58% of beach houses have a rating of 4.5 stars, which means that here, you won't have difficulty finding the perfect beach house for your next holiday!
Are the beach houses in Ireland suitable for family holidays?
Holidu's insights reveal that 42% of beach houses in Ireland are child-friendly, so you won't have any difficulty finding the ideal beach house for you and your children.
Are the beach houses in Ireland suitable for travellers and their pets?
For sure! In Ireland, 32% of the beach houses are pet-friendly, and 70% even have a garden!
Do the beach houses in Ireland generally come with an internet connection?
Yes! According to last year's data, 65% of beach houses in Ireland offer an internet connection. So no need to panic, you will be able to stay connected at any time!
How much does it cost on average for beach houses in Ireland?
According to the information collected last year, there are fewer than 40% of the beach houses in Ireland costing less than £100 a night. They can also be very expensive, 15% even cost, in general, more than £500 a night.
Do the beach houses in Ireland usually have a fireplace or a swimming pool?
Good news! Judging by information from Holidu, a fair amount of beach houses in Ireland are equipped with a fireplace. Therefore, it is the perfect destination for a winter escape!
Are the beach houses in Ireland suitable for stays in big groups or better for a weekend break as a couple?
Here, according to the information gathered last year, 40% of beach houses accept up to eight guests, and 28% of these beach houses contain at least four bedrooms. But 85% of beach houses also welcome small groups of up to four guests, and 78% of the beach houses have at least two separate bedrooms. Ireland is, therefore, the perfect destination for large and small families!
Are you able to enjoy a beautiful view and spend time outside at the beach houses in Ireland?
35% of beach houses have a balcony or terrace, and 65% have a view, but it is not very common, so availability can be limited. If this is important to you, you should start your research early, and use the filters to be sure to find what you are looking for. However, 70% of beach houses in Ireland have gardens, where you can bask in the sun. If you like to have lunch or dinner outside, and especially if you like barbecues, 30% of the beach houses have them.
Holidu compares hundreds of websites to find your perfect holiday rental for the best price.