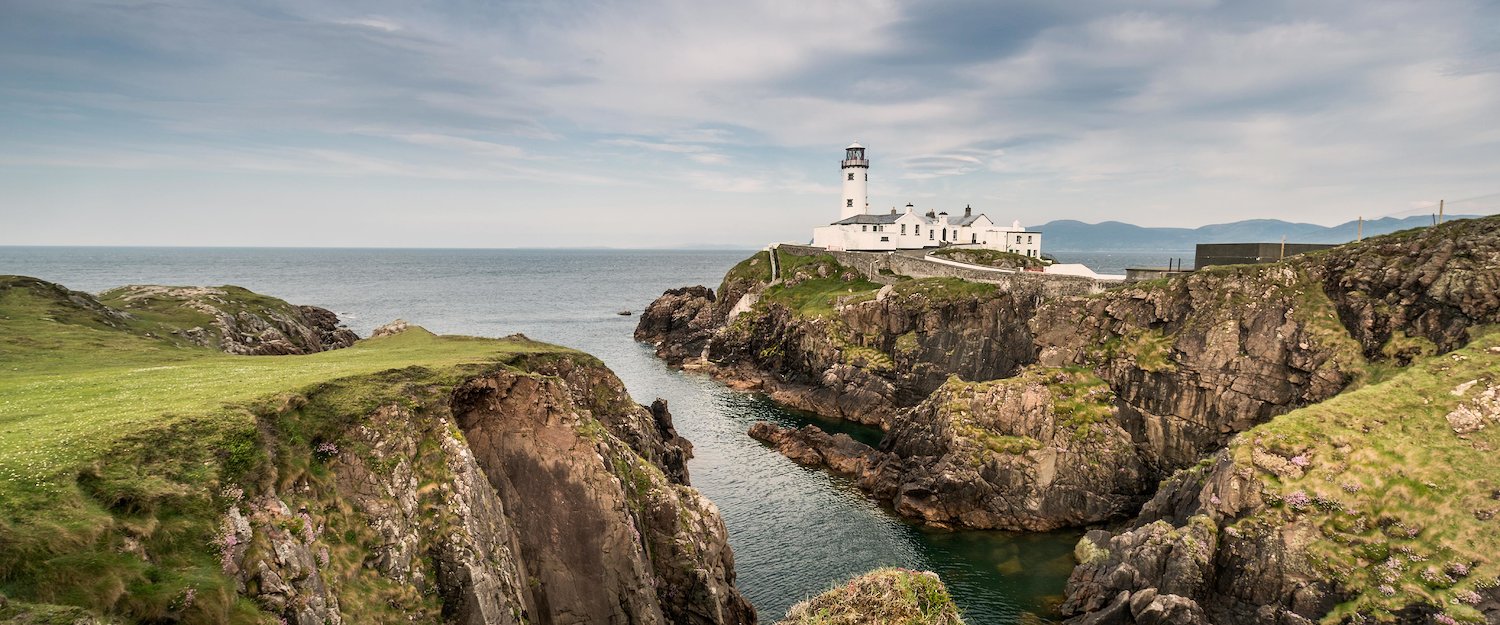 Cottages in Ireland
1241 properties for Cottages. Compare and book at the best price!
Popular Cottages in Ireland
Highlights in Ireland
Rural roads teeming with wildlife
Spectacular natural formations
Outstanding gastronomic culture
Crystal-clear waters and fresh lakes
Most popular amenities for Cottages in Ireland
Other property types in Ireland that might be interesting:
Cottages in Ireland
Pleasant cottages set in the enchanting green countryside
Looking for a place surrounded by a serene environment and remote landscapes? Ireland is the ideal holiday destination to go to! The island has for you stunning cottages set in the tranquil countryside where you will only be accompanied by the sound of streams, the footsteps of sheep walking on the grass and hundreds of isolated landscapes made up of cliffs, trails and unspoilt coastlines where you will experience unique adventures that you only thought possible in your wildest dreams.
Cosy renovated cottages with hot tubs
Create magical moments during your holiday! Ireland's beautiful cottages offer you renovated spaces where you can create unforgettable memories with your family or partner. A fully equipped modern kitchen will allow you to prepare the best dinner ever while the children are playing in the garden or on the terrace. And to keep you warm on cold days, an electric fire and a hot tub will give you that comfortable feeling you've been looking for. The cottages have everything to make your stay as enjoyable as possible.
Travellers and activities
Ireland for hiking lovers
Although Ireland is small, it offers all kinds of terrain for hikers: beaches, valleys, mountains and more! Dingle Peninsula is a haven for those who enjoy mountain scenery and coastal walks. If you are a beginner, the trail to Eask Tower provides a peaceful walk and a perfect place to spend some time alone with stunning views of the harbour and peninsula. In order to reach it you'll have to climb 182m above sea level following a 2.1 kilometre trail through beautiful wildflowers and somewhat boggy paths. Many hikers consider it an easy hike that is perfect for beginners and undoubtedly offers the best views of Dingle and Therese. Another option that requires little effort is the monastic site of Glendalough in the Wicklow Mountains. It's a trail that winds through a pine forest and past a lake to a ruined mining village. But If you want something more challenging, the Hare's Gap pass in the Mournes Mountains in the north of Ireland has unpaved trails and open slopes that will require good fitness and sturdy boots to cross the 440-metre trail.
Ireland for couples
For a romantic getaway with a touch of adventure, Ireland has the best places away from the crowds to explore with your partner. Cycling; the Wild Atlantic Way is a great place to start. You'll both discover hidden beaches and epic coastal landscapes where you might even get to see the Northern Lights. However, one of the most beautiful parts of the Wild Atlantic Route that you should definitely cycle is the Slea Head Loop. After cycling, stop off at the spectacular dining destination of Hazel Mountain Chocolate Save, one of Ireland's top 10 foodie attractions. The place offers a comfortable atmosphere where you can enjoy chocolates made from local ingredients. Or if you prefer a leisurely stroll, the town of Wicklow offers spectacular woodland walks with waterfalls and picnics in front of freshwater lakes against a fairytale backdrop.
Ireland is known as the Emerald Isle for its lush green countryside and has the world's longest coastal route, the Wild Atlantic Way
Top 7 travel tips in Ireland
1. Visit Ireland's most majestic garden
Tour the incredible gardens of Wicklow. Known as the garden county of Ireland, Wicklow has the third best gardens in the world! Enter the majestic gardens of the Powerscourt Estate and marvel at 47 acres filled with over 200 varieties of colourful flowers. Stroll through the Italian gardens, walled gardens, Japanese gardens and rose gardens while appreciating the statues and ornamental lakes and enjoy a meal in the old Palladian house surrounded by a harmonious setting and views of Sugarloaf Mountain.
2. Hike to the highest waterfall in the country
Marvel at Powerscourt Waterfall. Located 6km from Powerscourt Gardens this 121m high natural spectacle in the Wicklow Mountains provides a haven for local wildlife and a great place to enjoy a picnic. Explore the oak-covered paths, listen to the birdsong, let the children let their imaginations run wild in the play area and cool off in the kiosk with an ice cream.
3. Cross the Carrick-a-Rede rope bridge and get the best views
Hike the Causeway Coastal Route and cross the rope bridge. This route has everything you imagine when you think of Ireland, ocean views, picturesque villages and hills that look like something out of the Lord of the Rings. Imagine breathing in the fresh air and feeling the sea breeze from the heights of the Carrick-a-Rede rope bridge as the waves swirl beneath you. Swing 98 feet above the sea, cross from Carrick Island to County Antrim and appreciate the unrivalled views.
4. Try Ireland's golden nectar
Taste the real Irish whiskey! This is undoubtedly one of the most famous spirits in the world and you shouldn't miss out on tasting one in its homeland. You can find a variety of distilleries all over the country that will offer you the best natural flavours. Sample spirits from Killowen Distillery in the Mourne Mountains of County Down, savour the bold flavours of West Cork Distillers in County Cork, discover the history of Powerscourt Distillery in County Wicklow and visit Walsh Distillery for handmade whiskey and delicious Irish coffee made with coffee, whiskey, sugar and topped with cream.
5. Dive into Irish waters
Get ready to spend a whole day discovering some of Ireland's waters. The country has more than 5,000 kilometres of coastline where you can enjoy a host of water-based activities such as surfing the huge waves at Bundoran in County Donegal, canoeing and kayaking on the islands around the Upper and Lower Lough and snorkelling along the coastline. You can discover marine life with Ocean Addicts in Kinsale, County Cork, whale watching with North Irish Diver LTD in Antrim and night diving with Galway Diving School.
6. Immerse yourself in a subterranean world at Marble Arch Caves Global Geopark
Stretching from County Fermanagh to County Cavan, Marble Arch Caves Global Geopark is one of the most popular tourist attractions in Europe and a must-see on your holiday to Ireland. Here you can explore an underground labyrinth that includes rivers, aerial chambers and spectacular waterfalls. Plus find the hideout of the Brotherhood Without Banners from Game of Thrones in Pollnagollum Cave. Be amazed by some of the best scenery in the north of Ireland, pass through winding passages, see the delicate formations and listen to the quiet echoes of the caves.
7. Delight yourself with the fresh flavours of Irish cuisine
When it comes to freshness and natural produce, Ireland is one of the continent's best-known destinations where you can taste exceptional natural flavours from the pastures and waters. Embark on a dining experience at Moran's Oyster Cottage in County Galway and enjoy oysters from Galway Bay. Try the creative vegetarian dishes at The Happy Pear in County Wicklow. Sweeten up at Murphy's Ice Cream in Dingle and enjoy a tea and salmon sandwich surrounded by the Atlantic Ocean at Cupán Tae in County Cork.
FAQs: Cottages in Ireland
Which types of amenities can you expect to find at the cottages in Ireland?
When looking at the services available on Holidu, it seems that the cottages in Ireland benefit from everything that travellers wish for! Here, the cottages generally have a variety of amenities, the most popular being: garden (66%), Wi-Fi (62%), and view (28%)...Are you convinced yet?
How are the cottages usually rated in Ireland?
On average, the cottages here are fairly well rated. According to Holidu, 27% of cottages have a rating equivalent to or higher than 4.5 stars. This is a relatively high ratio which allows us to confirm that you will easily find the ideal cottage for a wonderful holiday!
Are the cottages in Ireland child-friendly?
Holidu's insights reveal that 30% of cottages in Ireland are suitable for families with children, it will therefore be easy to find the perfect cottage for you and your family.
Are the cottages in Ireland pet-friendly?
Yes! In Ireland, 37% of the cottages welcome them with open arms, and 66% also have a garden!
Do the cottages in Ireland generally offer Wi-Fi?
Yes! According to last year's data, 62% of cottages in Ireland offer Wi-Fi. It is therefore no problem for you to will be able to stay connected throughout your stay!
How much does it cost for cottages in Ireland?
The majority of cottages in Ireland (51%) in general cost less than £100 per night. Therefore, this destination is perfect for finding a budget-friendly cottage!
Do the cottages in Ireland typically have a fireplace or a swimming pool?
Yes! According to the information collected last year, a good amount of cottages in Ireland are equipped with a fireplace. Therefore, it is the perfect destination for a winter holiday!
Are the cottages in Ireland suitable for stays in big groups or rather for a holiday as a small group?
Judging by information from Holidu, 91% of cottages accept up to four people. Approximately 90% of the cottages here include at least two separate bedrooms. This is the perfect destination for families of four!
Holidu compares hundreds of websites to find your perfect holiday rental for the best price.