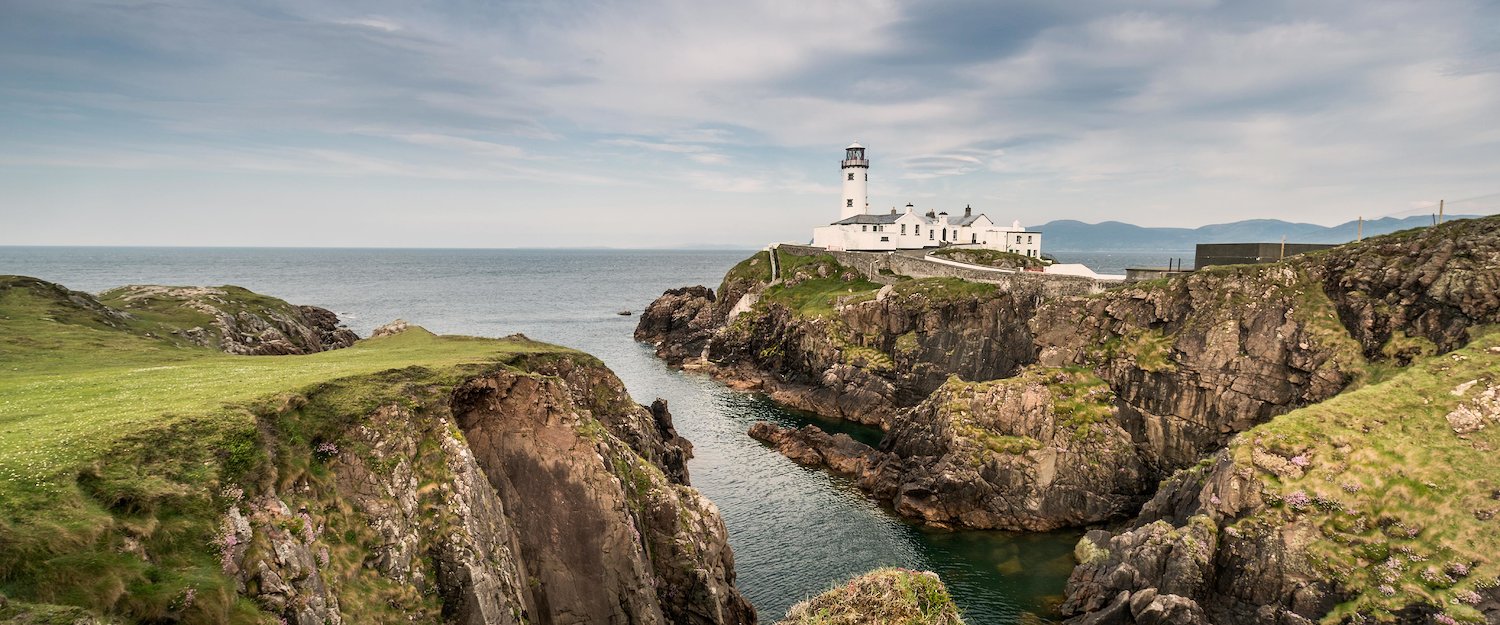 Log Cabins & Lodges in Ireland
1253 properties for Log Cabins & Lodges. Compare and book at the best price!
Popular Cabins in Ireland
Find Log Cabins & Lodges in Ireland
Highlights in Ireland
The Iveragh Peninsula
The amazing Giants' Causeway
Castles and monuments of the Boyne River Valley
The Ring of Kerry route.
Most popular amenities for Log Cabins & Lodges in Ireland
Other property types in Ireland that might be interesting:
Log Cabins & Lodges in Ireland: Most popular destinations
Log Cabins & Lodges in Ireland
Connemara is a completely silent place away from the city
If you are looking to enjoy a secluded place full of vitality then Clonakilty in the County Cork region is a place full of farm animals and with gardens that will remind you of times of planting and production. A space designed to forget the bustle of the city! You will also have the opportunity to travel to the coasts of Kerry, Clare and Mayo where the numbers of log cabins are increasing and there are plenty of shops and activities near the area. If you are still looking for more privacy and silence, there's nothing like staying in the mountains of Connemara where the remoteness of the place predominates for a greater rest.
The amazing Giants' Causeway
Some log cabins are made up of two floors, these tend to be smaller in size and have a bedroom upstairs and on the ground floor you can receive your breakfast in the dining room and it stands out as the best kitchen in your meal hours. The other lodges have very original designs on their facades and also their landscapes are truly charming to spend a wonderful evening looking out at the views. The surroundings are quiet and this will allow you to relax more easily. Some of them have a bathtub and are super luxurious and clean. The polished wood facades provide a quaint farmer look and give you the opportunity to enjoy the modern places that are all around.
Travellers and activities
Ireland for couples
Ireland is quite a charming place. From a powerful culture full of legends and love stories. Some artists were part of this beautiful country. You can choose to make a couples retreat to the Batty Langley lodge to enjoy a completely natural atmosphere and escape from the world in County Kildare. The most beautiful thing about Ireland are its landscapes and gardens where you can spread a tablecloth and have a delicious picnic and wine with your partner. If you are looking for a quiet romantic place you can visit the Wicklow Mountains National Park where you will find a jungle sanctuary and you can have multiple lodging options.
Ireland for families
In Ireland you can visit a well-known town Dungarvan, this place has excellent food establishments to share with the whole family. You can visit its great beaches and there is plenty to do for all ages. Dungarvan is a place with very picturesque streets, special to sit with the family and have picnics. The bike rides are wonderful and you can enjoy a very pleasant maritime trip. Its buildings are striking and the people are very nice! Your children will enjoy this beautiful experience. Also your family can choose other options to enjoy during these holidays, such as walks in the Dublin region. Here are multiple options for fun with the kids. You can go to the zoo, the Natural History Museum, or the National Museum and National Gallery. Children love the fun attractions the city has to offer like Viking Splash Tours and others.
Saint Patrick's Day is highly celebrated in Ireland. Its festivities show countless parades to honor the Holy Trinity.
Top 7 travel tips in Ireland
1.The Loughcrew and its historic gardens
This ride is especially for those who love adventures in the water. The rafting tours mostly in Athboy, Trim or Slane. Other adventures in this place are kayaking, archery and amusements or medieval tours around Trim, especially for older adults who want to relax. You can meet with the children of the house Causey's Farm in Navan. Their tours are completely educational and there are also usually fun activities for those who want to participate. They teach them how to make traditional recipes like soda bread, and they may play a game of cutting the local lawn to win a prize. After this great walk, you can enjoy the delicious food offered at Restaurant Bective in Kells. There you can taste the delicious dishes and rest while the children play in the playground.
2. Meet the Salmon of Knowledge at the Brú na Bóinne Visitor Centre
In this ancient land of Irish mystics. You will learn about the history of the Goddess Boann who lent her name to the Boyne River. You will be able to know the ancient story of the great character Fionn MacCumhail who met the salmon of knowledge. Within an extensive walk you will find impressive monuments of Ireland's past. Very close you can have and eat what you want. A well-deserved option is FitzPatrick's Bar and Restaurant Dundalk. There you can recharge your batteries for the next day of activities that Ireland offers you with its best landscapes and tourist diversity.
3. Get tickets to the castle of King Juan
Also known as King's Island along the River Shannon. This is a beautiful monument that has been valued and preserved for many years. In that today you can enjoy the great adventures of the medieval class of the ancient times and look at the giant prints of the panoramic photographs of the city. You can also dress up as the period and take photos to always remember your trip to Limerick, Ireland.
4.Irish Heritage National Park, an open air museum in Ireland
This national park is located near Wexford and its history is notable for exposing human settlements in the Mesolithic period of the Norman invasion. It is very extensive in its routes, your walks will be full of new knowledge about the origins of Ireland. This national heritage houses the best natural bird of prey exhibits. You will be able to explore the fauna that the place conserves like never before. Visiting it will make you find restaurants, two playgrounds, and natural forests for hiking. You can reserve the place for birthday parties and family and friends gatherings. It is an excellent option to spend the holidays.
5. Eat at The French Table Food Limerick
It is considered the best of all the French food restaurants in the city. Many recommend eating their delicious dinners and sharing with the family in a meeting or a birthday. You will be able to enjoy its delicious food, its excellent presentation and its reasonable prices. This French table offers a great selection of wines to taste and relax within your holiday tour. It has been considered a great service for years so you can have a great time with this good option.
6. Unforgettable Carrick-a-Rede Rope Bridge, County Antrim
For those who are looking to live intense experiences, you cannot miss this trip that will be remembered forever. The beautiful landscape and waves that the coastal route of the Causeway Coastal Route shows us. Walking through this bridge will make you feel free and like in the skies when you can perceive the turquoise waters of this place from above. Its extensive coasts will provide expansion to all your senses. Later you can get the route of the Medieval Castle to take a break before your return home.
7.Stairs to Heaven await you in County Fermanagh
This is a hidden gem, one of the most spectacular views you will enjoy on this great ride. You can touch the clouds with your hands and discover panoramic views within the undulating landscape. This walk ends at the top of Cuilcagh Mountain. Its top is the most prominent height in the county which makes it very famous. It will be a long walk that will make you expand and grow up to the stars. The energy of this trip will be great for the return home. Do not hesitate to visit these monuments that are at the service of humanity.
FAQs: Log Cabins & Lodges in Ireland
Which types of facilities can you find at the log cabins in Ireland?
Out of the facilities available on Holidu, it appears that the log cabins in Ireland have everything that travellers want! Here, the log cabins generally offer a variety of amenities, the most popular being: garden (66%), Wi-Fi (62%), and view (29%)...Pretty cool!
How are the log cabins usually rated in Ireland?
On average, the log cabins have rather positive reviews. Last year's information reveals that 29% of log cabins have a rating of 4.5 stars. This is a relatively high ratio which allows us to confirm that there are quite a few that are very comfortable and will be the perfect choice for your next holiday.
Are the log cabins in Ireland suitable for family holidays?
Judging by information from Holidu, 30% of log cabins in Ireland are child-friendly, it will therefore be easy to find the perfect log cabin for you and your family.
Are the log cabins in Ireland suitable for holiday-makers and their pets?
Certainly! In Ireland, 37% of the log cabins are pet-friendly, and 66% also have a garden!
Do the log cabins in Ireland often have Wi-Fi?
Certainly! According to Holidu's database, 62% of log cabins in Ireland include Wi-Fi. So no need to panic, you will be able to browse the internet throughout your stay!
How much does it cost for log cabins in Ireland?
The majority of log cabins in Ireland (51%) cost less than £100 a night. This is the perfect destination for booking a budget-friendly log cabin!
Do the log cabins in Ireland often come equipped with a fireplace or a swimming pool?
Of course! According to the information collected last year, a good amount of log cabins in Ireland have a fireplace. Fancy a weekend by the fire? Don't delay in booking a log cabin in Ireland!
Are the log cabins in Ireland suitable for stays with friends or better for a weekend break as a small group?
Judging by information from Holidu, 90% of log cabins welcome small groups of up to four travellers. Approximately 89% of the log cabins here have at least two separate bedrooms. Ireland is the perfect destination for taking your little family on holiday!
Holidu compares hundreds of websites to find your perfect holiday rental for the best price.