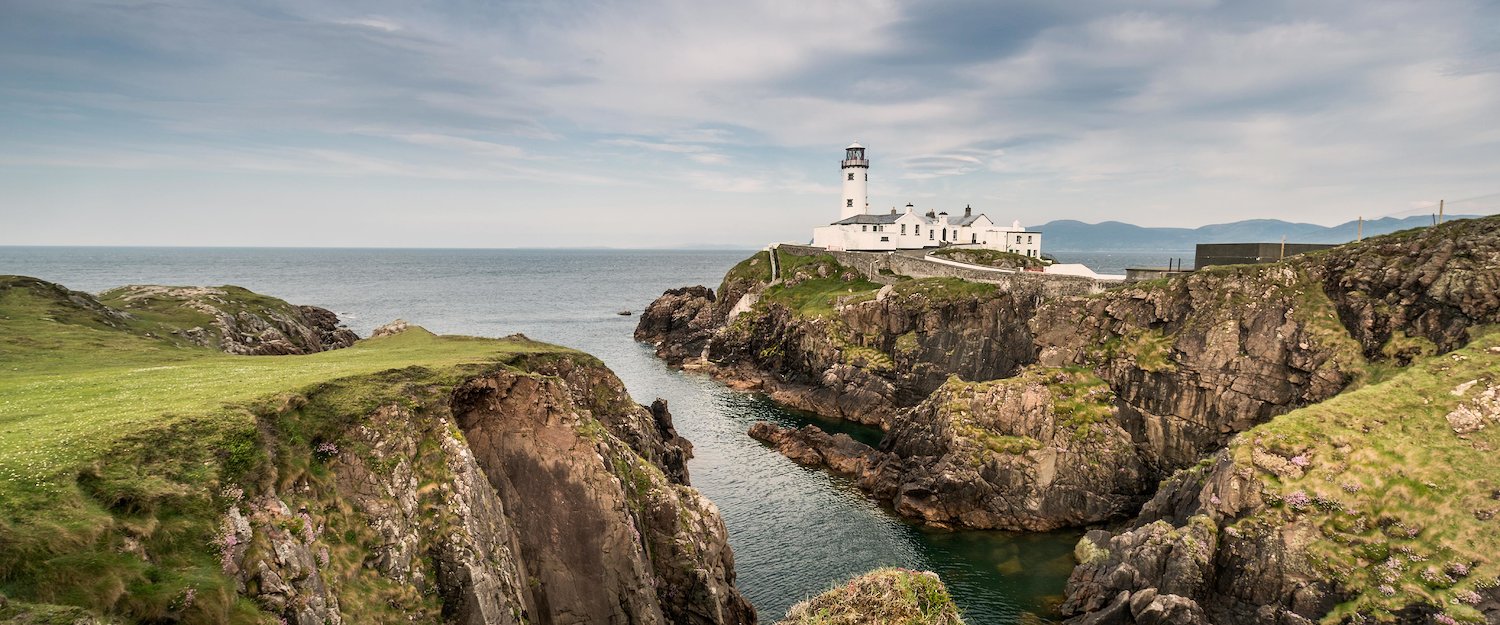 Villas in Ireland
34 properties for Villas. Compare and book at the best price!
Popular Villas in Ireland
Highlights in Ireland
Famous Irish hospitality
Fairytale castles
Colourful towns
green, Lush countryside
Most popular amenities for Villas in Ireland
Other property types in Ireland that might be interesting:
Villas in Ireland
Villas on the Emerald Isle of Ireland
Known for its green rolling hills and striking shorelines, Ireland is also famous for its hospitality to travellers, and for good reason – no matter where you go in Ireland you will receive a hugely friendly welcome. Rent a villa in Ireland's capital city of Dublin, on the east coast. Dublin is a lively city, with beautiful parks, vivacious bars and an excellent zoo. But Ireland is called the Emerald Isle for a reason. The temperate climate means that the countryside is lush and green, and the numerous villas to rent in rural Ireland are located in magical settings.
Beautiful holiday villas
If there's one thing that all of the holiday villas in Ireland have in common it's their beauty. Many villas are converted from old properties that are hundreds of years old, filled with charm and waiting for you to enjoy their bright and open spaces. Enjoy the well-kept gardens of Irish villas, often surrounded with traditional hand built stone walls. No matter where you choose to holiday in Ireland, you'll be surrounded by tranquillity and beauty so don't hesitate – book now!
Travellers and activities
Ireland for history lovers
Ireland is home to an astonishing 30,000 medieval castles! The oldest is Trim Castle County Meath, and this is also the largest Norman castle in Ireland. The castle started to be built in the 1200s, with development continuing for several centuries. Its main claim to fame is being featured in the film, Braveheart. Perhaps the most beautiful castle is Lismore Castle in County Waterford, with its distinctly fairy tale appearance, and Ross Castle in County Kerry has the most incredible view across Lough Leane. Take a walk around the lake to really get the best impression of its striking beauty.
Ireland for cyclists
Ireland has some of the most wonderful cycle routes in the whole of the UK, and it makes for a memorable destination for those looking for a cycling holiday. There are routes for every level of cyclist, from beginner to seasoned riders, with many routes taking roads which are almost completely devoid of traffic. Maybe you'll choose one of the many off-road mountain biking tracks, which hug the coastline and lead you to the most dramatic of Atlantic panoramas!
Ireland for adrenaline junkies
Ireland has no shortage of options for those who love extreme sports. Microlights are a frequent go-to for thrill seekers in Ireland. The country is so awe inspiringly beautiful that those who dare to experience it from the air are in for the treat of a lifetime. Perhaps you'd prefer a high-rise flight with a difference – huge zip lines in Cork, Louth and Wicklow send you on a flight like no other! Seek adrenaline but closer to the ground? Take a ride in a Zorb sphere and hurtle at 30mph down a hill inside a plastic ball. If that won't get your adrenaline running, nothing will!
The famous Blarney Stone in Blarney Castle, near Cork, is reputed to give the 'Gift of the Gab' (the gift of eloquent speech) to all those who kiss it!
Top 7 travel tips in Ireland
1. See the Cliffs of Insanity at first hand
Fans of the Princess Bride take note! A trip to the Cliffs of Moher is a must-do! This is the real name of the Cliffs of Insanity featured in the famous film.
2. Check out Cobh's candy coloured cottages
Cobh had been planned to be the final destination of the ill-fated Titanic and is especially famous for its delightful, colourful homes which overlook the waters of the Irish Sea.
3. Enjoy Galway's many delights
Galway is a town on Ireland's west coast, packed with boutique shops and charming cobbled streets. Of particular visual delight is Galway Bay, famous for its buildings painted in myriad rainbow colours. Top venues include the Jungle Café, a vibrant and fun-filled place to grab a snack and drink, and An Púcán, a live music bar with a huge beer garden.
4. Browse Charlie Byrne's Bookshop
Galway plays host to one of Ireland's largest independent bookstores, so if you're looking for some great holiday reading or something a little unusual, add this to your holiday schedule.
5. The Magical Maumturks Mountains
Connemara's famous mountain ranges may not be very tall at just over 700m, but they offer prodigious views of the Connemara countryside. Visit when the weather is good for the very best vista of the surrounding stunning landscape.
6. Discover the world's most beautiful lighthouse
Voted one of the world's most beautiful lighthouses, Fanad Head Lighthouse in County Donegal has been safely guiding ships to shore since 1818. Look carefully to see if you can spot some of the many whales, porpoises and dolphins which make this area of Ireland their home.
7. A giant's view
The Giant's Causeway in County Antrim was created from an ancient volcanic eruption. The Causeway is a huge set of around 40,000 basalt columns, and ancient Irish legend says that it was built by giants before being destroyed by one of them following a feud. Listed as one of the UK's great wonders, the Giant's Causeway an incredible example of the beauty of science and a obligatory addition to your memorable holiday in Ireland.
FAQs: Villas in Ireland
When planning a holiday to Ireland, which services do travellers search for most?
Judging by the information from Holidu, when holiday-makers browse for villas in Ireland, they frequently choose the following filters: Wi-Fi (22%), fireplace (11%), and view (8%). Last year, most of the travellers selected at least one of these options when looking for the perfect villa.
Which types of facilities are offered at the villas in Ireland?
Out of the facilities offered by Holidu, it appears that the villas in Ireland have everything that holiday-makers want! Here, the villas generally have a variety of amenities, the most popular being: garden (87%), Wi-Fi (62%), and fireplace (49%)...What more could you want?!
How are the villas generally rated in Ireland?
On average, the villas here are quite well rated. According to Holidu, 24% of villas have a rating of 4.5 stars. This is a fairly high percentage which allows us to confirm that you will easily find the ideal villa for a wonderful holiday!
Are the villas in Ireland child-friendly?
Judging by information from Holidu, 40% of villas in Ireland are suitable for families with children, it will therefore not be difficult to find the perfect villa for you and your family.
Are the villas in Ireland pet-friendly?
For sure! In Ireland, 33% of the villas welcome them with open arms, and 87% also have a garden!
Do the villas in Ireland often come with Wi-Fi?
Certainly! According to Holidu's database, 62% of villas in Ireland include Wi-Fi. This means that you will be able to access your emails and favourite social media sites throughout your stay!
How much does it usually cost for villas in Ireland?
According to information from Holidu, there are few villas in Ireland that are less than £100 per night. They can also be very expensive, 14% even cost, in general, more than £500 per night.
Do the villas in Ireland usually have a fireplace or a swimming pool?
Definitely! According to the information collected last year, a good amount of villas in Ireland have a fireplace. This is the destination you need to head to during the winter months!
Are the villas in Ireland suitable for trips with friends or rather for a holiday as a couple?
Here, according to Holidu, 53% of villas are suitable for up to eight travellers, and 52% of these villas contain at least four bedrooms. But 96% of villas are also perfect for families of up to four guests, and 95% of the villas are made up of at least two separate bedrooms. Ireland is, therefore, the ideal destination for large and small families!
Do the villas in Ireland offer outdoor space to enjoy?
46% of villas have a balcony or terrace, and 42% have a view, but it is not very common, so availability can be limited. If this is a priority for you, you should start your research early, and use the filters to be sure to find what you are looking for. However, 87% of villas in Ireland have gardens, where you can enjoy the outdoors. If you like to have lunch or dinner outside, and especially if you like barbecues, 40% of the villas have them.
Holidu compares hundreds of websites to find your perfect holiday rental for the best price.