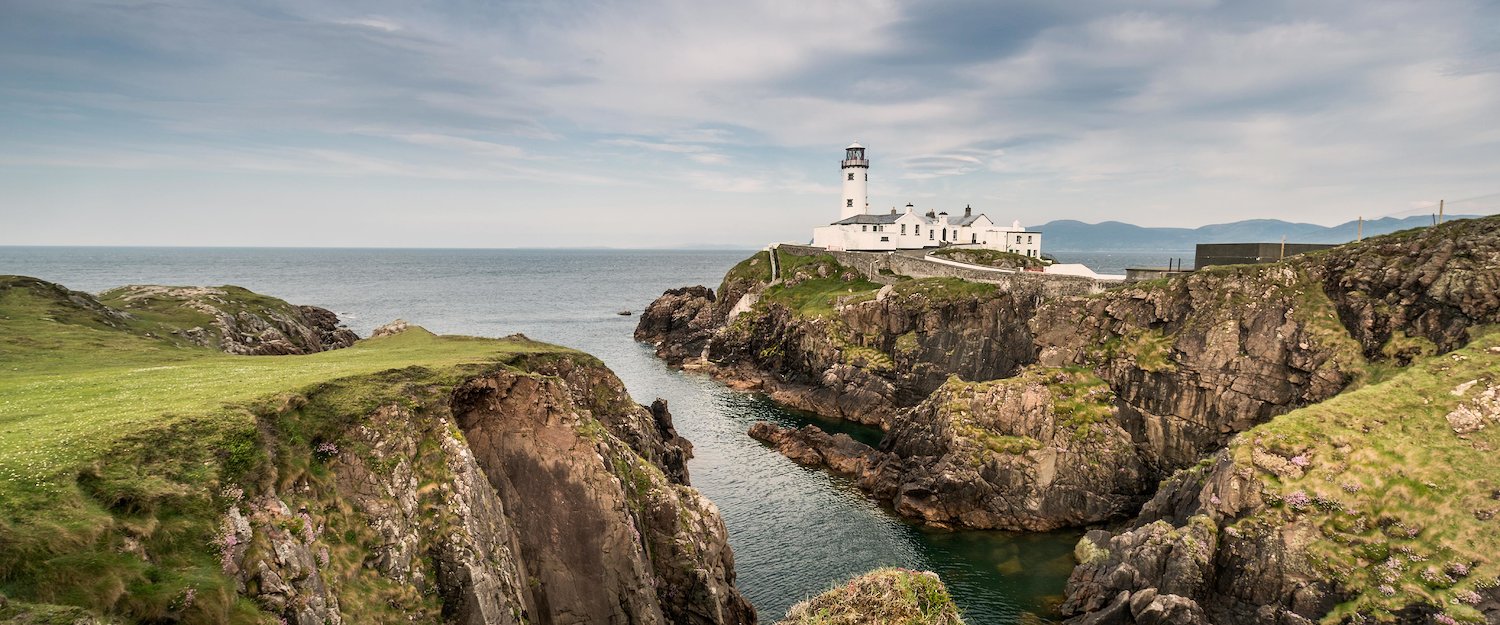 Glamping in Ireland
89 properties for Glamping. Compare and book at the best price!
Popular Glampsites in Ireland
Highlights in Ireland
Mystical towns and villages
Viking and Celtic culture
Art and heritage activities
St Patrick's Lands
Historic cliffs and castles
Most popular amenities for Glamping in Ireland
Other property types in Ireland that might be interesting:
Glamping in Ireland: Most popular destinations
Glamping in Ireland
Glamping in the most luxurious viking style
Ireland is a simply magical country, both the history that surrounds it, as well as its colourful landscapes, both of which make this a unique and artistic destination that more than one poet has visited to find inspiration. Imagine having all the options in the palm of your hand, with your partner, friends or family, at the best time of year and with immediate availability. Choose a glamping option near the sea or in the lush countryside!
Find what you're looking for in the coastal area
The glamping accommodations available in Ireland are fabulous. They are modern, unique and include all the services that more than 2 people need, they have a simple and harmonious infrastructure that intertwines the sea with your new temporary home. You can travel with your pet, as many of these glamping sites are spacious pet-friendly.
Travellers and activities
Ireland for artists and content creators
If you have an artistic outlook on life you will be delighted to realise all the activities you can do to nurture your love of art and culture. Any content creator will have endless places, shots and landscapes waiting to be appreciated and disseminated. You may even be tempted to acquire a few pieces of art to keep as souvenirs, the taste for collecting Irish artwork has expanded rapidly with the economic expansion of the territory, with the focus almost entirely on early 20th century investment in painters. A number of Celtic-style objects from the first millennium, such as bell-shrines, were renovated or repaired in the contemporary style.
Ireland for culture lovers
Ireland can be a destination that renews the spiritual factor in anyone. Recall that the evangelisation of Ireland took place between the first quarter of the 5th century and the end of the 6th century. In those few well over 150 years, Ireland went from being a pagan island with no contact with the typical culture to becoming the first cultural power in the West. Among its beliefs is Celtic mythology, which is rich in both heroes and gods as well as magical creatures. The songs of Ireland and its recognised tales hide the essence of legends that were once told as the true history of the whole world. Many of these stories related to faith, ways of life and beliefs about the existence of life, are nowadays represented in festivals, costumes and customs.
Did you know? St. Patrick's Day, the patron saint of Ireland, is celebrated every 17th March and represents the biggest bank holiday. The tradition is to wear all green and drink lots of beer in Irish communities.
Top 7 travel tips in Ireland
1. Get to know the capital Dublin
Ireland's capital city is one of the most beautiful, active and mystical cities in the country. Dublin is located on the east coast of Ireland and is the perfect combination of city bohemia and lively nature, reflected, for example, in the parks of the bay. One of Dublin's most famous attractions is the Guinness Storehouse, the historic brewery that was built in 1904. You can also visit St. Patrick's and Holy Trinity Cathedrals.
2. Go to Cobh Beach
Cobh is a small seaside town that forms part of the Cork harbour complex and is steeped in history. Did you know that it was the last port of call for the Titanic? It happened in 1912 when its name was Queenstown. You can find out more at the Titanic Museum, located above the former White Star Line offices and entry costs around €10.
3. Visit Blarney Castle
The main attraction is at the top of this famous stone castle of eloquence. According to legend, it grants you the gift of seven years if you kiss it from below. Would you dare to do so? The gardens surrounding the castle are also part of your visit, with a beauty that combines colour and mystery that is characteristic of a historic building. Tours depart from Dublin and can be combined with a tour of Cork City.
4. Stroll through Howth
This Viking village is famous throughout Ireland for its fresh fish and seafood, its laid-back atmosphere and the coastal paths that compel you to escape to its cliffs. Sailboats and fishing boats crowd the harbour and colourful houses line the steep streets of the hill that protects it.
5. Travel to Killarney National Park
South and west of the town of Killarney in County Kerry in Ireland, lies an expanse of mountains amongst which is Ireland's highest mountain range, rising to a height of over 1000 metres.
6. Enjoy the view of the Cliffs of Moher
The Cliffs of Moher are one of Ireland's top tourist attractions. It is an area of cliffs on the coast of the Atlantic Ocean approximately eight kilometres long with heights reaching up to 214 metres and apart from being a stunning natural landscape, it was nominated to be part of the New 7 Wonders of Nature and serves as a habitat for many Irish bird species.
7. Go to the King Of The Vikings in Waterford.
By visiting this place, you will be getting to know the Viking world at its best. You will see Ireland's oldest city, Vadrafjord, in Waterford. With a virtual reality system, all the stories and findings of the Vikings are taught by guides focused on their role as Vikings and a perfect scenography in combination.
FAQs: Glamping in Ireland
Which types of services are offered at the glamping sites in Ireland?
When looking at the facilities offered by Holidu, it seems that the glamping sites in Ireland offer everything that travellers wish for! Here, the glamping sites generally include a variety of amenities, the most popular being: garden (81%), Wi-Fi (69%), and view (66%)...Tempted?
How are the glamping sites rated in Ireland?
The glamping sites here receive many good reviews from travellers. 73% of the glamping sites in Ireland have excellent reviews and an average rating of 4.5 stars!
Are the glamping sites in Ireland suitable for holidays with children?
Judging by information from Holidu, 52% of glamping sites in Ireland are child-friendly, it will therefore be easy to find the ideal glamping for you and your children.
Are the glamping sites in Ireland suitable for travellers and their pets?
Certainly! In Ireland, 23% of the glamping sites give you the opportunity to bring along your furry best friend, and 81% even have a garden!
Do the glamping sites in Ireland often come with an internet connection?
Of course! According to the data collected last year, 69% of glamping sites in Ireland offer an internet connection. It is therefore no problem for you to will be able to access your emails and favourite social media sites during your stay!
How much does it usually cost for glamping sites in Ireland?
According to last year's information, there are few glamping sites in Ireland that cost less than £100 a night.
Do the glamping sites in Ireland generally have a fireplace or a swimming pool?
Of course! Judging by information from Holidu, a good amount of glamping sites in Ireland are equipped with a fireplace. Perfect for a cosy winter holiday!
Are the glamping sites in Ireland suitable for holidays with the whole family or better for a holiday as a small group?
According to the information collected last year, 64% of glamping sites are made for up to four people. Approximately 45% of the glamping sites here include at least two separate bedrooms. Ireland is the perfect destination for families of four!
Are you able to enjoy a beautiful view and spend time outside at the glamping sites in Ireland?
40% of glamping sites have a balcony or terrace, and 66% have a view, but it is not very common, so availability can be selective. If this is a priority for you, you should start your research early, and use the filters that suit you the best to be sure to find what you are looking for. However, 81% of glamping sites in Ireland have gardens, where you can bask in the sun. If you like to have lunch or dinner outside, and especially if you like barbecues, 55% of the glamping sites have them.
Holidu compares hundreds of websites to find your perfect holiday rental for the best price.