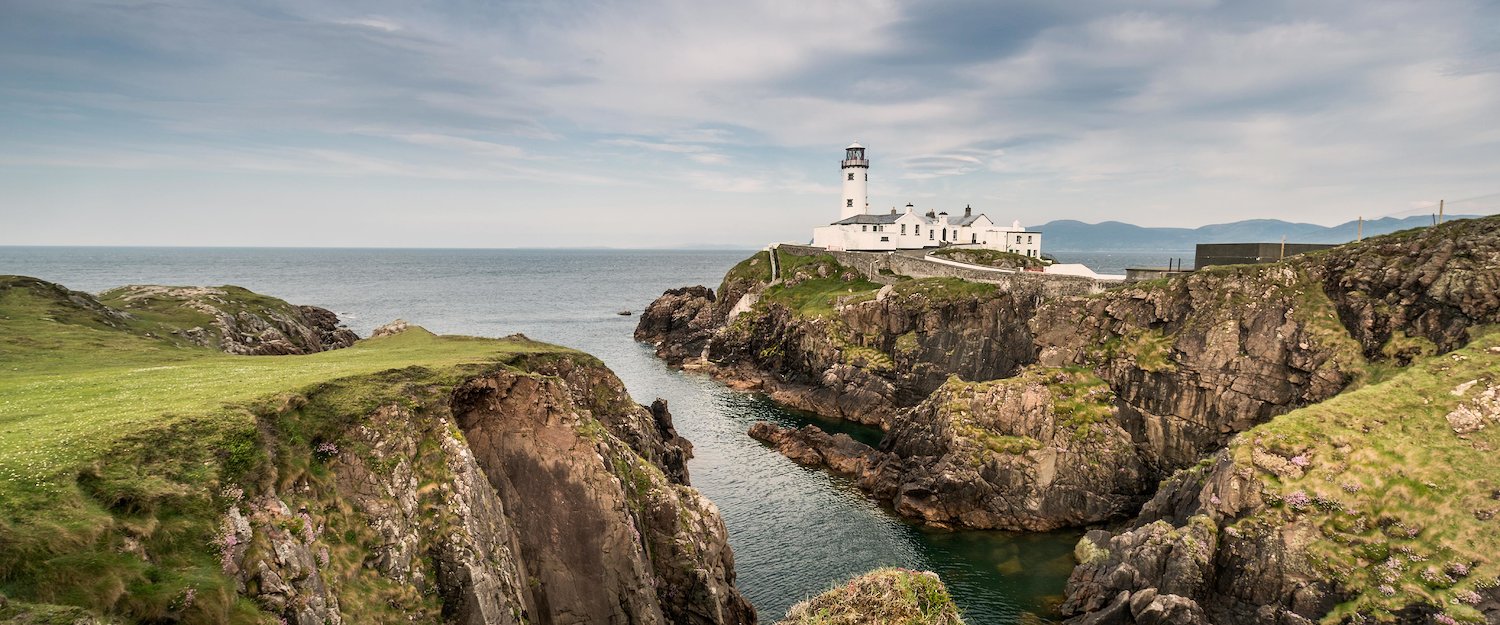 B&Bs in Ireland
697 properties for B&Bs. Compare and book at the best price!
Popular Bed and Breakfasts in Ireland
Highlights in Ireland
Pub
Castles
Farms
Road trip
Cliffs
Dublin
Traditional foods
Most popular amenities for B&Bs in Ireland
Other property types in Ireland that might be interesting:
B&Bs in Ireland: Most popular destinations
B&Bs in Ireland
A cosy holiday on The Emerald Isle
Famed for its lively culture, medieval castles, stunning coastline, and friendly people, Ireland is a bucket-list destination for many. Its vibrant green, unspoiled landscapes and dramatic coastal cliffs draw visitors from all over the world. While you're here, be sure to visit a traditional pub for a pint of Guinness, stop by as many medieval castles as you can find, and learn about the country's rich history at museums. Whether you're looking for a lively adventure or a relaxing getaway spent in nature, Ireland offers a spectrum of experiences for every type of traveller. Get your walking shoes on and start exploring the many gems of the Emerald Isle!
Relax at the perfect B&B in Ireland
The stunning natural landscapes and quaint atmosphere of Ireland offer the perfect opportunity for a relaxing holiday. Better yet, stay at a B&B where all you have to do is show up and the rest is taken care of. B&Bs in Ireland typically include a delicious complementary breakfast and helpful recommendations for things to do from the friendly innkeepers. There are countless B&Bs around the country, each with slightly unique features and varied styles. Stay in a B&B by the sea in a room with a private balcony where you can enjoy tranquil views of the water. Or, stay in a B&B in a rural area surrounded by verdant green countryside and plenty of privacy. Couples can enjoy a B&B with a hot tub and a sauna for an ultra-relaxing holiday together. Several properties are suitable for large families. Choose from historic B&Bs brimming with character, or modern B&Bs with a sleek, contemporary feel. With so many excellent B&B options in Ireland, you'll be sure to find the perfect one for your holiday.
Travellers and activities
Ireland for families
Families of all ages will find something to love during a holiday in Ireland. Spend the day at the amusing Tayto Park, where you can ride the wooden rollercoaster and other thrilling theme park rides. There's a zoo here with well-looked after animals and nice food options as well. Also, when in Ireland, don't miss out on the opportunity to visit a traditional sheep farm at Kissane Sheep Farm. Here you can watch a fascinating sheepdog demonstration where a border collie will herd a massive flock of sheep. You'll also learn all sorts of fascinating information about traditional sheep farming from the friendly and experienced rancher.
Ireland for couples
Ireland is a fantastic holiday destination for couples seeking to spend some romantic quality time together in a stunningly beautiful environment. Pop over to the Guinness Storehouse to learn all about the most iconic beer in Ireland. You'll get to do a tour of the factory while you learn about the various machines and processes used to make the world-famous beer. The tour includes some tasty beer samples and is a fun, informative activity, even if you aren't a fan of beer! Go for a romantic road trip along the scenic Ring of Kerry road. This circular route takes around 3.5 to drive and passes along some of Ireland's most picturesque landscapes. Pass by beaches, seaside villages, coastal cliffs, and verdant countryside.
Did you know the Northern Lights are visible in Ireland? Visit during December or January for the greatest chance of spotting this natural phenomenon!
Top 7 travel tips in Ireland
1. Visit the enchanting Cliffs of Moher
The spectacular Cliffs of Moher are regarded as one of the most emblematic natural features of Ireland. Situated along the country's west coast, the stunningly beautiful cliffs tower over the Atlantic Ocean. There are several walking paths along the cliffs where you can get out and discover the beauty of the area on foot. Take in the breathtaking panoramic views of the cliffs, sea, and sky as you check this iconic landmark off your bucket list.
2. Discover the many gems of Dublin
Ireland's capital city is renowned for its historical architecture, lively pubs, and cultural attractions. Do a bus tour of Dublin to see all the top sights and attractions around the capital city. Explore the enchanting Dublin Castle, which boasts Gothic architecture, fine interior details, and original paintings. Tour the Irish Whisky Museum and learn all about the history of Dublin at The Little Museum of Dublin.
3. Explore the medieval Blarney Castle
Pay a visit to the Blarney Castle to kiss the famed Blarney Stone. The castle is famous for being the home of the Blarney Stone, which is set inside the castle walls and promises the gift of eloquence to anyone who kisses it. You can do a self-guided tour of the stunning medieval castle and its surrounding gardens. There's a lot to see and do here, so be sure to give yourself at least a few hours to explore it all!
4. Eat like a local
When in Ireland, do as the Irish do, and fill up on traditional cuisine! Start the day off right with a full Irish breakfast, which consists of a plate of bacon, sausage, baked beans, tomatoes, eggs, and lots of tea. Have a slice of Irish soda bread with a pat of butter or jam. And when the weather is cold, warm up with a hearty bowl of Irish stew.
5. Listen to live Irish music in a traditional pub
Every tiny village, small town, and big city in Ireland will have traditional Irish pubs with live music– it's a quintessential part of the culture! During your holiday, be sure to pop by as many pubs as possible during the evenings to partake in the energetic tradition of listening to live music as you sip on a pint or two. You'll feel like you've truly experienced Ireland afterwards!
6. See the Kilkenny Castle
The grand Kilkenny Castle was built in 1195 and is home to a rich and fascinating history. Tour the castle from the inside out, where you'll learn a wealth of interesting information from the knowledgable tour guide along the way. The castle is surrounded by trees and parkland in a quiet, tranquil setting. There's a tearoom here, too, where you can order a nice slice of cake with a cup of tea or coffee.
7. Visit the Rock of Cashel
This striking medieval landmark boasts a 12th-century tower and a Gothic cathedral. The structure has been long regarded as a religiously and historically significant site. Walk around the scenic grounds to take in the beauty while you read about the history of the place from the informational plaques. Entry is free of charge.
FAQs: B&Bs in Ireland
Which types of amenities are available at the B&Bs in Ireland?
Among the amenities you can find on Holidu, it appears that the B&Bs in Ireland have everything that travellers want! Here, the B&Bs generally include a variety of amenities, the most popular being: Wi-Fi (95%), garden (73%), and view (63%)...Are you convinced yet?
How do travellers usually rate B&Bs in Ireland?
The B&Bs in this destination have many good reviews from guests. 63% of B&Bs have a rating of 4.5 stars, which means that here, it is possible to find a B&B for your next holiday!
Are the B&Bs in Ireland child-friendly?
Holidu's insights reveal that 55% of B&Bs in Ireland are suitable for holidays with children, it will therefore not be difficult to find the perfect B&B for you and your family.
Are the B&Bs in Ireland suitable for holiday-makers and their pets?
Certainly! In Ireland, 11% of the B&Bs give you the opportunity to bring along your furry best friend, and 73% also have a garden!
Do the B&Bs in Ireland mostly have an internet connection?
Certainly! According to last year's data, 95% of B&Bs in Ireland have Wi-Fi. It is therefore no problem for you to will be able to stay connected throughout your stay!
How much does it usually cost for B&Bs in Ireland?
A big percentage of B&Bs in Ireland (44%) tend to cost less than £100 per night. This is the perfect destination for reserving an affordable B&B!
Do the B&Bs in Ireland typically have a fireplace or a swimming pool?
Not always. Judging by information from Holidu, there are only a few B&Bs in Ireland that have a fireplace.
Are the B&Bs in Ireland suitable for stays with several people or rather for a holiday as a couple?
Judging by last year's information, 100% of B&Bs are made for only two people. So this is the perfect destination for travel partners. Ready for an escape together in Ireland? You are only a few clicks away from reserving!
Do the B&Bs in Ireland offer outdoor space to enjoy?
41% of B&Bs have a balcony or terrace, and 63% have a view, but it is not very common, so availability can be limited. If this is important to you, you should start your research early, and use the filters to be sure to find the B&B of your dreams. However, 73% of B&Bs in Ireland have gardens, where you can bask in the sun.
Holidu compares hundreds of websites to find your perfect holiday rental for the best price.