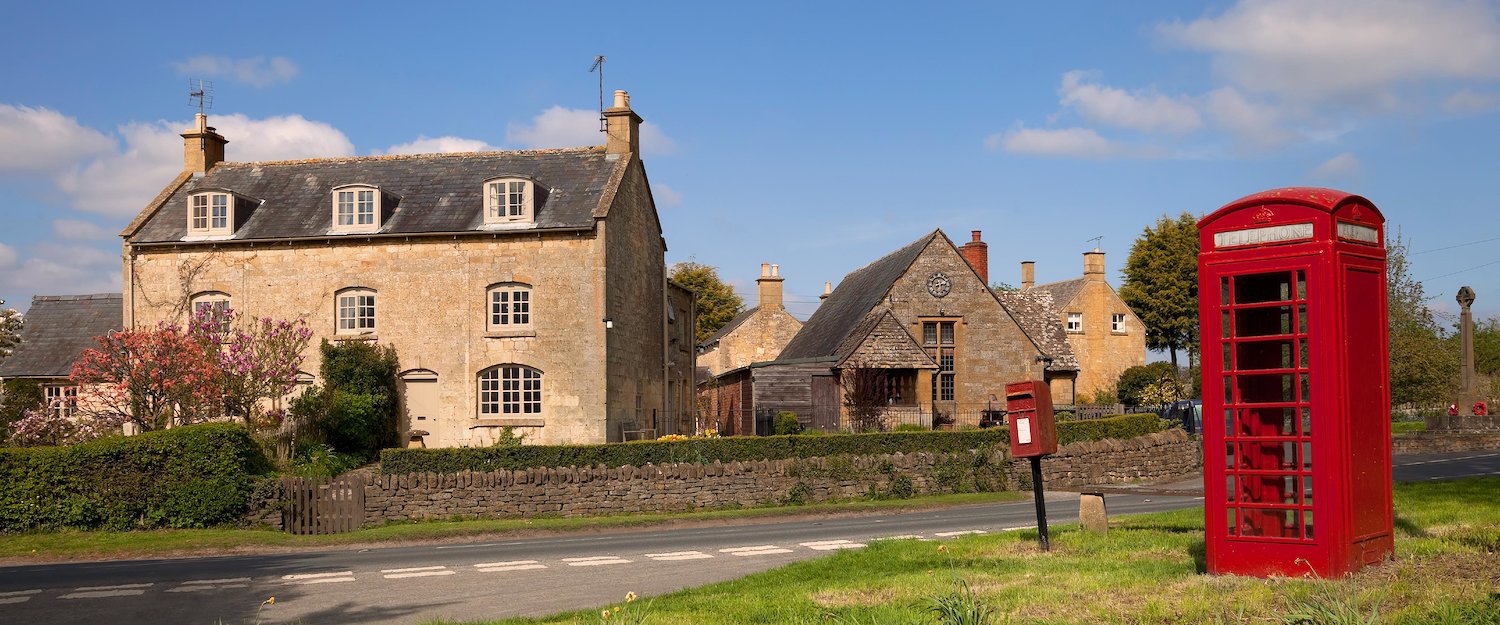 B&Bs in Somerset
124 properties for B&Bs. Compare and book at the best price!
Popular Bed and Breakfasts in Somerset
Highlights in Somerset
Luxurious cities
Great museums
Great Parks
Old abbeys
Most popular amenities for B&Bs in Somerset
Other property types in Somerset that might be interesting:
B&Bs in Somerset: Most popular destinations
B&Bs in Somerset
Enchanting B&Bs in the beautiful Somerset County
Would you like to visit one of the most picturesque non-metropolitan counties in England? Explore all the corners of the wonderful Somerset located in the southwest of the British country where you can visit the most beautiful cities, as well as stay in the wonderful splendidly decorated B&Bs. Tour the ancient cities with important historical monuments and fascinating tourist places that will allow you to learn more about the history of England since the time of the Romans. Discover the extraordinary areas of great exceptional beauty and the stunning national parks where you can do a variety of outdoor activities enjoying some of the most impressive natural landscapes in the country. Visit the charming towns where there are magnificent temples and fortresses still preserved, where you will notice the spectacular architecture of their structures. Somerset is a splendid place to spend a few well-deserved days of rest in the midst of the tranquillity of nature.
Astounding Bed & Breakfasts with traditional style
In the fantastic county of Somerset you will find the best B&B you can imagine, with a lot of style preserving the traditional air of its architecture, you will be able to marvel at all the comforts that you will enjoy during your stay. With cosy lounges to enjoy a pleasant and quiet moment watching a film or in front of the fireplace that will make you feel at home. The fabulous kitchen includes a variety of modern appliances to prepare the best homemade meals, such as a microwave, refrigerator, stove, oven, kettle and much more, as well as finding a wonderful dining room to share the best meals with family or friends. In the bedrooms you will find stunning single, double and king-size beds to enjoy a restful sleep. All the B&Bs you'll find in Somerset have high-speed Wi-Fi, so you can stay connected this holiday, as well as find parking. Do not miss a second of the great holidays that you can spend in the charming Somerset.
Travellers and activities
Somerset for nature lovers
On these holidays in the county of Somerset, you cannot miss a visit to the incredible Exmoor National Park, especially if you are passionate about nature and enjoy all the fantastic activities that you can do in the nature. This grand park has been declared an Area of ​​Outstanding Beauty, due to its vast heathlands, forested valleys, beautiful rolling hills and the most spectacular coastal views. For star lovers you can visit within the area, the outstanding Dark Sky Park, where views of the night sky will take your breath away. This extraordinary park offers its visitors a wide range of activities to do that are suitable for all ages and all levels that are included in The English National Park Experience, such as railway rides around the surroundings and the coast so as not to miss the beautiful panorama or enjoy a safari and get to know the impressive and varied flora and fauna of this area. Another way to explore Exmoor National Park is through its astounding marked trails that will take you through the best places in the park.
Somerset for history lovers
One of the most entertaining ways to learn about the history of a country is touring its cities and historical places of great tourist interest. In the county of Somerset, one of the cities that you should definitely visit for its amazing historical past, is Bath. One of the oldest and most beautiful in England, near the River Avon, founded by the Romans, it currently has more than 5,000 protected historic buildings, due to which Bath has been declared a World Heritage Site by UNESCO. Walking through the city, you will discover a charming contrast between the countryside with urban touches, the Victorian style of its houses and the famous Roman baths. In the 18th century, Bath was considered a place of high sophistication and elegance due to the impressive architecture of its buildings. It was one of the places where many personalities enjoyed days off and some artists were inspired by the wonderful landscape to carry out their work, such as the renowned writer Jane Austen, who wrote scenes from her novels thanks to the gardens and parks of Bath. Other places of interest that you cannot miss are the old Bath Abbey, the very popular Victoria Park, near luxurious Victorian flats.
Every year in Somerset, the famous Glastonbury Festival is held in the town of Pilton. A wonderful festival of arts that includes contemporary dance, comedy, theatre and much more that each year attracts almost 200,000 people.
Top 7 travel tips in Somerset
1. Explore the stunning beauty of Cheddar Gorge
In the Mendip Hills, there is a spectacular natural area that you must include in your Somerset itinerary. Cheddar Gorge is an amazing place formed by limestone, where you will find impressive caves to explore formed by stalactites and stalagmites, consequently it has been deserving of the title of the second natural wonder of Great Britain. Additionally, in this place the most complete and oldest human remains in the world with more than 9000 years were found. You can enjoy hiking, climbing, biking and enjoy all the tranquillity of Cheddar's nature.
2. Visit Old Wells Cathedral
In the centre of the city of Wells there is a great temple that you must visit, seat of the bishopric of Bath and Wells. With an impressive Gothic style, it is one of the most popular and important churches in the area. In the 12th century it underwent some renovations, however it maintains almost intact all the original details such as the facade and the magnificent and large stained-glass windows that you can appreciate when taking a tour of the surroundings where you will discover many more details of this spectacular cathedral.
3. Have fun at Wookey Hole Caves
These impressive limestone caves of more than 60,000 thousand years, are located a few kilometres from the city of Wells, they offer their visitors, in addition to fantastic guided tours of the caves with interesting facts about their formation thousands of years ago, a sensational and fun park inside where you will find amazing dinosaurs, as well as a golf course, mirror maze and a dense forest ideal for hiking or taking bike rides.
4. Sightsee charming Taunton
Taunton is a charming place with over 1,000 years of history and the county town of Somerset. In this breathtaking city, you can visit the Somerset Museum, located in the great hall of Taunton Castle from the early twelfth century that still preserves Norman elements in its structure despite renovations in 1780. Among the most outstanding exhibits of this museum are found the fascinating collection of Roman silver and bronze coins, as well as a mosaic from Low Ham Roman Villa. Additionally, wonderful objects dating back to prehistory are also included in this museum.
5. Stroll through wonderful Hestercombe Gardens
On the outskirts of the town of Taunton, you will find a remarkable 16th century country estate owned by Somerset County Council which is characterized by a mix of architectural styles ranging from Italian Baroque to Victorian Gothic Revival which is over 300 years old. However, one of the big draws you'll find are the stunning Georgian landscaped gardens, great for taking leisurely walks and enjoying the splendid views of the surrounding area from the Victorian terrace. Additionally, you will find a luxurious restaurant and a fantastic second-hand bookshop.
6. Tour the astonishing Vivary Park
Located in the centre of Taunton, it is the main park of the city with extensive ornamental gardens that also serves as a place of recreation. You will find in 7.5 hectares of extension, an incredible model railway, a miniature golf course as well as one of 18 years for the most advanced golfers, tennis courts, playgrounds and much more. If you visit the park during the summer you can witness the majestic flowering of more than 56,000 thousand plants in the park.
7. Get to know Glastonbury Abbey
Glastonbury Abbey, located in the city of the same name, is perhaps one of the oldest that you can find in the country, its origins dating back to the 7th century. It was built on the remains of a Roman, sub-Roman and Saxon occupation that according to archaeological evidence they inhabited the area. Although it is in ruins, it is worth visiting this Abbey and taking a guided tour of the surroundings, where you will discover many interesting facts about its construction and the damage it suffered throughout history.
FAQs: B&Bs in Somerset
Which types of services can you typically find at the B&Bs in Somerset?
Out of the amenities available on Holidu, it seems that the B&Bs in Somerset contain everything that holiday-makers wish for! Here, the B&Bs generally have a variety of amenities, the most popular being: Wi-Fi (93%), garden (73%), and view (65%)...Not bad, right?
What are the reviews like for the B&Bs in Somerset?
The B&Bs here often have a lot of positive reviews. 67% of the B&Bs in Somerset have an average rating of 4.5 stars!
Are the B&Bs in Somerset child-friendly?
Judging by information from Holidu, 40% of B&Bs in Somerset are suitable for holidays with children, it will therefore not be difficult to find the ideal B&B for you and your children.
Are the B&Bs in Somerset suitable for holiday-makers and their pets?
Definitely! In Somerset, 34% of the B&Bs welcome them with open arms, and 73% even have a garden!
Do the B&Bs in Somerset mostly have Wi-Fi?
Yes! According to the data collected last year, 93% of B&Bs in Somerset offer an internet connection. It is therefore no problem for you to will be able to browse the internet at any time!
How much does it usually cost for B&Bs in Somerset?
The majority of B&Bs in Somerset (44%) cost less than £100 a night. This is the perfect destination for reserving a budget-friendly B&B!
Do the B&Bs in Somerset typically come equipped with a fireplace or a swimming pool?
Definitely! Judging by information from Holidu, a fair amount of B&Bs in Somerset are equipped with a fireplace. Perfect for a cosy winter holiday!
Are the B&Bs in Somerset suitable for holidays in big groups or rather for a weekend break as a small group?
According to Holidu information, 100% of B&Bs are made for couples. So this is the ideal destination for travel partners. Ready for an escape together in Somerset? Don't delay to book!
Are you able to enjoy a beautiful view and spend time outside at the b&bs in Somerset?
Yes, this is the perfect place to breathe in the fresh air and spend time outside! 50% of the B&Bs have a balcony or terrace, and 65% have a view. 73% also have a garden, so you will not have any problem finding your holiday paradise.
Holiday destinations nearby for B&Bs
Holidu compares hundreds of websites to find your perfect holiday rental for the best price.