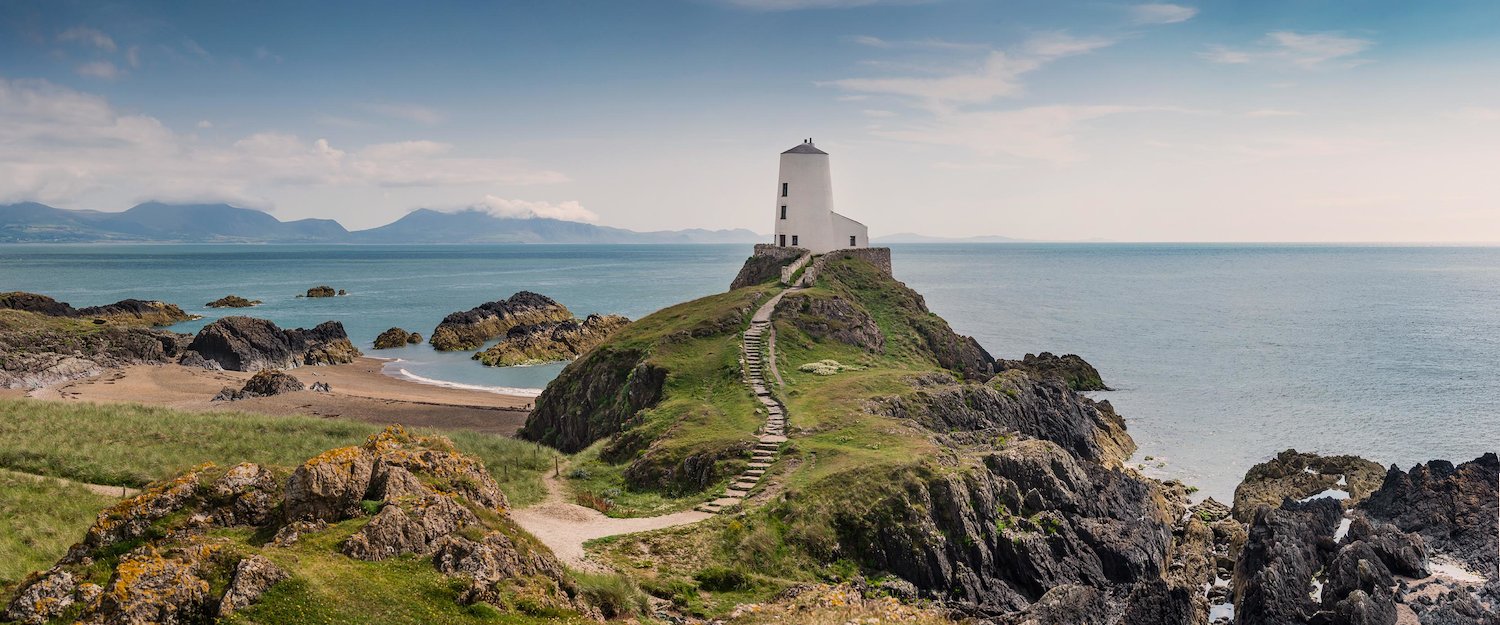 Glamping in Wales
317 properties for Glamping. Compare and book at the best price!
Popular Glampsites in Wales
Highlights in Wales
Wonderful country in the United Kingdom
Varied natural environments
Attractions of all kinds
Exciting activities for all ages
Interesting historical points
Exquisite typical dishes
Most popular amenities for Glamping in Wales
Other property types in Wales that might be interesting:
Glamping in Wales: Most popular destinations
Glamping in Wales
Beautiful glamping sites all over the country
Scattered in various areas of the country such as Pembrokeshire, Powys and Swansea region, the glamping settlements of Wales will be the most promising lodging options that the travellers of the world could choose to enjoy their break. Popular and acclaimed for their magnificent experiences, these marvellous sites will be ideal if you're looking to explore the numerous regions in the nation of Wales or will fit your list of needs completely if you're looking for a unique place where to enjoy wonderful nights out in the nature while preserving the fabulous comforts of hotel rooms. Relax and have a natural experience in the entire territory of Wales this season, choosing the astonishing lodgement options that Holidu has to offer.
Marvellous tents equipped with excellent amenities
Presenting experiences that exceed all expectations, the tented glamping settlements in Wales are the best residential accommodation in the nation that any visitor to the world thinking of holidaying in the territory could choose. Beautifully equipped with features such as gardens, hot tubs, terraces, balconies and striking views, these tents can guarantee a relaxing yet enjoyable stay that will satisfy all types of guests, regardless of their needs and requirements. Likewise, with plenty of space to share, these beautiful properties will accommodate up to 7 people in total, offering a place to stay for couples, families and groups of friends. Choose Holidu's tents and enjoy astonishing nights of glamping in up-and-coming Wales this season.
Travellers and activities
Wales for families
Featuring great activities for young children, teenagers and adults, the great nation of Wales is sure to be the perfect location in which to enjoy a family holiday. Harnessing the best features of the outdoors and indoors, these wonderful attractions will offer the perfect variety for those people who have high standards and wish to take part in something special. Some of the most fun, popular and varied alternatives we can recommend during your stay in the area are the Greenwood Family Park, which features a charming theme and numerous rides that parents can ride with their children, and the Adventure Parc in the Snowdonia area, which offers a host of recreation ranging from surfing lessons and large inflatable courses in the water to huge climbing walls and thrilling sliding complexes. Ride fantastic rides or sign up for fun surf lessons and share some great quality time with your nearest and dearest this season in Wales.
Wales for nature lovers
Protecting and preserving numerous species and breeds of the world, Wales will present a terrific territory in which to learn about and admire the flora and fauna of the country and the world at large. Located in the more rural areas of the country's towns and villages, these beautiful attractions will be ideal spots for nature lovers who wish to enjoy an educational yet peaceful experience during their fabulous time abroad. Standing out from other attractions in Wales, places like Welsh Mountain Zoo and National Botanic Garden of Wales are popular choices that we can't help but recommend, due to their spacious venues that are completely open to the public where tourists and travellers can enjoy several unforgettable experiences, regardless of whether they like animals or greenery on a higher level. Stroll through beautiful walkways full of gorgeous flowers or share a beautiful moment with red pandas and lemurs, giving the natural attractions Wales has for you a chance!
Being 1,010 feet deep, Ogof Ffynnon Ddu is the most profound cave in the entire territory of Great Britain. The natural site offers more than 30 miles of tunnels, making it an interesting attraction to visit while staying in the area.
Top 7 travel tips in Wales
1. Meet most of the country's wonders at Barry Island
Once isolated and now connected to the mainland by magnificent bridges, Barry Island is one of the many unique attractions that Wales presents to locals and tourists alike. Maintaining great acclaim and the favourable name of a seaside resort, this fabulous island in South Wales will be a perfect spot for all types of tour groups, presenting fabulous attractions and activities for young and old alike that will satisfy all who visit. Featuring beautiful coastlines, historic landmarks and fantastic buildings, this place will also appeal to fans of culture, history, architecture and even art, presenting an equally attractive location for all interests and tastes. If enjoyment is your primary goal this holiday, a visit to Barry Island should not be missing from your list.
2. Have an interesting visit to Pontcysyllte Aqueduct
Built above the well-known River Dee and its adjacent valley, the Pontcysyllte Aqueduct presents an experience like no other in Wales. Reaching a height of 126 ft, this water supply is simply unique because, at 336 yds long, this structure allows for the navigation of small boats, giving a singular sight to all those who choose to participate. Taking into consideration those who get seasick easily, the 12ft thick aqueduct also features a pathway, along which visitors can walk and enjoy the wonderful scenery located at new heights. Be amazed by all the magnificent experiences that a single attraction can provide by visiting Wales' Pontcysyllte Aqueduct this season!
3. Learn about the country's culture at Wales Millennium Centre
Enjoying worldwide fame that attracts numerous tourists to the country's territory, Wales Millennium Centre is an outstanding local attraction that you should not miss if you are holidaying in the area. As well as being home to a grand theatre, this huge building houses numerous arts organizations such as the National Orchestra as well as various opera, theatre, literary and dance companies that present all their talents to the public and entertain them for days and nights on end. Whether performing beautiful operatic tunes or presenting dramas and comedies, the Wales Millennium Centre will always have something fun and fascinating to keep you entertained during your stay.
4. Become a time-traveller in Castell Henllys
Known to adjacent communities as an Iron Age archaeological site, Castell Henllys Village is a National Trust of Wales where the life of communities from over 2000 years ago are recreated and experienced by a magnificent staff who will serve as guides to groups of visitors who are encouraged to explore the area. By presenting a detailed explanation of fascinating aspects of the community, such as their dwellings, traditions and customs, tourists, residents and staff will be able to participate in magnificent activities that will provide unique moments for all involved. So, if you are interested in the past, history and culture of Wales, come and visit Castell Henllys Village during your next visit to the nation!
5. Enjoy a scenic ride with Vale of Rheidol Railway
Making magnificent journeys in restored steam locomotives, the Vale of Rheidol Railway presents one of the most sophisticated and scenic methods of transport in Wales. Constantly traversing the vast wilderness of North and South Wales, this acclaimed heritage railway in Wales will offer you a magical experience where time out, relaxation, enjoyment and beautiful views take centre stage. As well as featuring wonderfully themed events plus breakfast, lunch and dinner onboard, a thoroughly satisfying journey is practically guaranteed! Don't miss out on the great opportunity to relax and soak in the experiences and sights that Wales and Vale of Rheidol Railway have in store for you.
6. Visit Great Britain's smallest house and take a funny pic
Located in the picturesque town of Conwy, just off Lower Gate Street, the Smallest House in Great Britain is a unique attraction in the nation of Wales that tends to attract many tourists and residents from adjacent regions. Standing approximately 6 feet high and 10 feet wide, this Welsh landmark is mostly visited for its eccentricity and is known among tourists as a perfect spot to take lovely photos and remember your stay in the area with great fondness. Take advantage of the fantastic red facade that Britain's Smallest House presents and return home with astonishing photos to show off and fabulous adventures to tell.
7. Sample the country's best dishes
Ranging from sweet dishes to savoury delicacies, Welsh cuisine is another of the nation's must-try attributes. Preserving the same culinary practices and ingredients that ancient communities used to create the dishes, these culinary wonders promise to enhance your holiday experience one hundred per cent with their exquisite bursts of flavour and magnificent flavours. Some of the most irresistible options we can recommend are Welsh rarebit, Glamorgan sausage, laverbread, Welsh cakes and cheese, which will satisfy even the fussiest of palates.
FAQs: Glamping in Wales
Which types of facilities are available at the glamping sites in Wales?
Out of the amenities you can find on Holidu, it seems that the glamping sites in Wales have everything that travellers want! Here, the glamping sites generally include a variety of amenities, the most popular being: garden (65%), Wi-Fi (58%), and view (44%)...What more could you want?!
How are the glamping sites usually rated in Wales?
On average, the glamping sites here get quite positive reviews. According to Holidu, 43% of glamping sites have a rating average of 4.5 stars. This is a relatively high ratio which allows us to confirm that you will without a doubt find the ideal glamping for a wonderful holiday!
Are the glamping sites in Wales suitable for families with children?
Judging by information from Holidu, 39% of glamping sites in Wales are suitable for holidays with children, it will therefore be easy to find the perfect glamping for you and your family.
Are the glamping sites in Wales suitable for holiday-makers and their pets?
Certainly! In Wales, 47% of the glamping sites offer the possibility for travellers to take their pets with them, and 65% even have a garden!
Do the glamping sites in Wales tend to come with an internet connection?
Yes! According to Holidu's data, 58% of glamping sites in Wales include Wi-Fi. You will be able to browse the internet at any time!
How much do guests usually expect to pay for glamping sites in Wales?
According to Holidu information, there are few glamping sites in Wales that cost less than £100 a night.
Do the glamping sites in Wales typically come equipped with a fireplace or a swimming pool?
Good news! Judging by information from Holidu, the glamping sites in Wales have everything you need all year round. Here, 34% have a fireplace and 18% a swimming pool.
Are the glamping sites in Wales suitable for stays with several people or better for a weekend break as a couple?
According to the information collected last year, 72% of glamping sites are made for up to four guests. Approximately 54% of the glamping sites here include at least two separate bedrooms. Wales is the ideal destination for small groups of friends!
Are glamping sites in Wales the best option for a luxurious stay?
Some glamping sites are, but others aren't as luxurious. So if you are looking for that special accommodation, don't delay in making a reservation because only 18% have a pool, 3% have air conditioning, and 2% have a sauna. However, if it's space you're looking for, 72% of the glamping sites can accommodate four or more adults, and 65% have a garden.
Do the glamping sites in Wales offer outdoor space to enjoy?
37% of glamping sites have a balcony or terrace, and 44% have a view, but it is not very common, so availability can be limited. If this is important to you, you should start your research early, and use the filters to be sure to find the glamping of your dreams. However, 65% of glamping sites in Wales have gardens, where you can bask in the sun. If you like to have lunch or dinner outside, and especially if you like barbecues, 43% of the glamping sites have them.
Holiday destinations nearby for Glamping
Holidu compares hundreds of websites to find your perfect holiday rental for the best price.