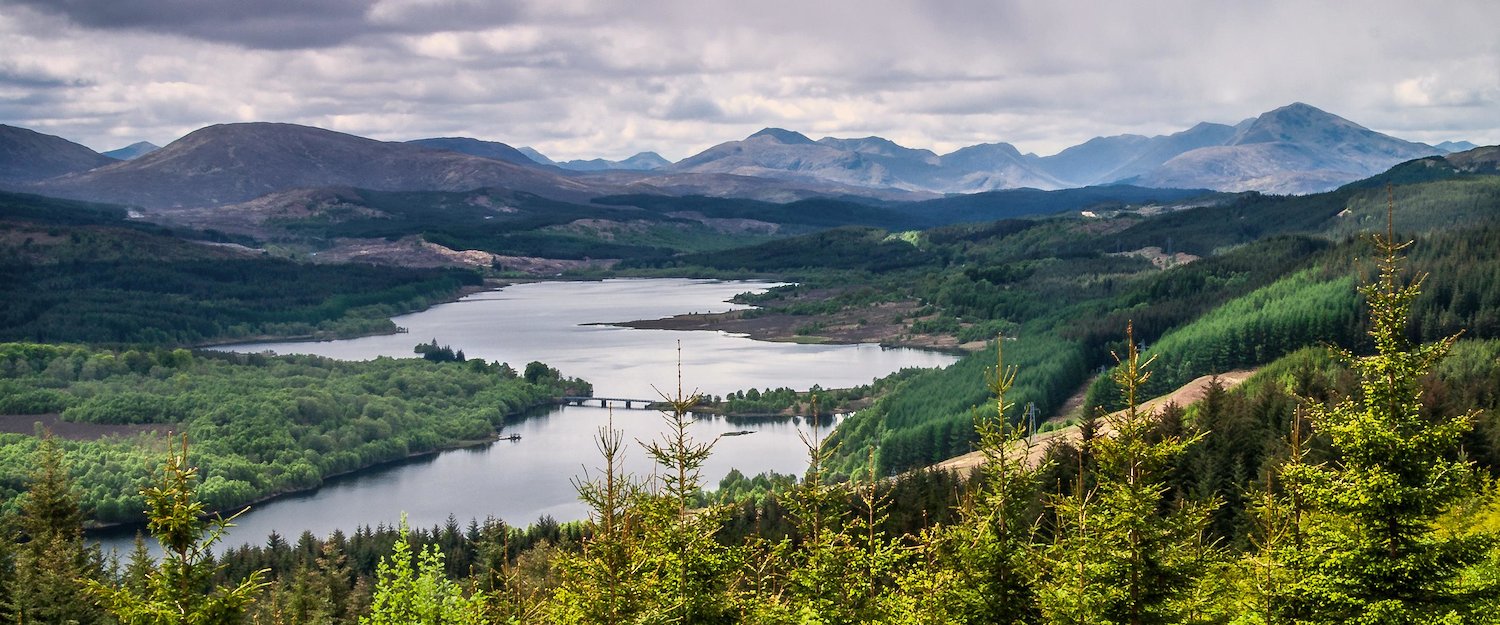 Glamping in Scotland
399 properties for Glamping. Compare and book at the best price!
Popular Glampsites in Scotland
Find Glamping in Scotland
Highlights in Scotland
Stunning nature
Edinburgh Castle
Haggis
Whisky and beer
Loch Ness
Most popular amenities for Glamping in Scotland
Other property types in Scotland that might be interesting:
Glamping in Scotland
If we're talking good UK tourism, Scotland is your destination!
If you're in search of unforgettable scenery and castles that steal the show wherever you look, then Scotland should be written on your next flight ticket. To enjoy this unspoilt, historic and culturally rich destination, you need to choose the best places to stay. You can opt for the alternatives in Glasgow, usually in the city centre north of the River Clyde, or you can also choose glamping offered by Holidu around Loch Ness, the Western Isles, Aviemore or Inverness if you're travelling as a family or with your partner.
A visit in true Scottish style!
The glamping offered by Holidu in Scotland are rich in beauty and diversity, with a choice of modern or traditional facilities to enjoy the best Scottish atmosphere alone, with your family or friends. Most have free Wi-Fi, TV and well-equipped kitchens, but you can also opt for secluded options if you want to disconnect from the world for a few days - not a bad way to unwind! The vast majority of the glamping options have full bedrooms with comfortable beds, fully equipped kitchens, gardens and beautiful natural views of green trees or crystal clear lakes.
Travellers and activities
Scotland for culture lovers
If you mention to someone that you want to travel to Scotland, the first thing that will cross their mind are destinations with medieval styles and a lot of history behind them, and so it is! The main place you should visit is Edinburgh, here you can visit the Old Town or New Town, if you visit the first one, we recommend you to get lost in its charming streets that will make you travel back in time: no modern chain shops or advanced technologies of the modern world, just you, the delicious climate and traditional shops and pubs that will give you to taste delicious food and the best beers or whiskies. Now, we can't forget to mention the unforgettable castles that are part of the history of Scotland: Edinburgh Castle, Stirling Castle that hides incredible facts about the history of the nation or Eilean Donan Castle, located in the Highlands, on a small island in Loch Duich. And the museums? We haven't forgotten about them! For you, culture lovers, you can visit the National Museum of Scotland in Edinburgh or if you're in locations like Dundee, specialized museums such as Discovery Point are ideal destinations!
Scotland for nature lovers
We've told you before! Scotland is an ideal destination for natural wonders. The first one we're going to mention is what they call "the end of the Scottish world", Neist Point on the Isle of Skye is a destination where to enter its beautiful locations you have to go down a lane dodging sheep, and if you're lucky: another car; it's a lonely place but undoubtedly unforgettable. Another unmissable landscape to visit in Scotland is Glen Coe, a deep glacial valley surrounded by the Glen Coe Mountains, where we recommend you always carry your camera to capture the most beautiful pictures as you make your way. To continue your visits to Scotland's natural beauty, a visit to the Ben Nevis Mountains in Fort William should be on your agenda, or if you're in a busy city like Edinburgh, then Arthur's Seat is a good option, enjoy a nice hike and sit on the high ground and look out over the city at Arthur's Seat! Or take a walk with your family while admiring all the natural beauty Ben Nevis has to offer
Did you know that Scotland has the world's shortest commercial flight? It lasts 80 seconds!
Top 7 travel tips in Scotland
1. Taste the best whisky
It's no secret that Scotland is the land of whisky, which is why a visit to any of the more than 100 distilleries has become such a tourist attraction. One of the most renowned distilleries is Glenfiddich, here they will show you the whole process of making the best whisky, and you can also taste it, you can't leave Scotland without having visited any of these places, go for it!
2. Another place to appreciate the whole medieval context of Scotland
Rosslyn Chapel is a location you can find in the Borders, an area in the south that has charming villages and beautiful ruins of medieval abbeys, that is, a good place to better admire all this medieval Scottish context. In addition to its relevance in the culture of Scotland, you will notice that this chapel was featured in the book and film of the Da Vinci Code, interesting, isn't it?
3. A taste of its history, St Andrews!
Accompanied by the North Sea and backed by great history, we have the birthplace of golf: St Andrews. One of the best ways to get to know more of Scotland is to visit this kind of location, specifically, the favourite places in St Andrews are the cathedral and the ruins surrounded by tombs of all ages, you'll feel like you've travelled back in time. We recommend you to give yourself a whole day to visit this location, it has markets and cafés that deserve your full attention, don't miss it!
4. Castles are a must when it comes to Scotland
We have already talked about castles, but we must tell you about Dunnottar Castle, you can't ignore it in your travel planning! This great architectural work is located on a rocky cliff above the North Sea, which protects it with its waves and to enter it you have to go up a steep, exciting path, but what's the point? Once you visit, you'll see the remains of the chapel, stables and palace.
5. Loch Ness Monster
You must have heard of the Loch Ness Monster at some point, we've even seen a picture claiming its existence. It is because of this story that Loch Ness is one of Scotland's most famous locations, thanks Nessie! Now if you're going to visit this location, Urquhart Castle is a good alternative, it's an unrestored castle on the shore of the loch, don't forget to take some good pictures!
6. Whisky... and beer?
Yes! Scotland is also known for its beer, there are even several distilleries that do interactive tours for people to learn more about the brewing process, one of them is Tomatin Distillery Visitor Centre, it's one of the best-rated, they allow you to take pictures and taste each spirit, and you can go with kids! Only the little ones will get sweets instead of drinks - a place for the whole family to enjoy!
7. The food is unmissable
One of Scotland's signature dishes is haggis, a spicy preparation made from the liver, heart and lungs of lamb. It sounds eccentric, but actually, the Scots can eat it often, and on special days like 25 January at Burns Supper, an event held in honour of the Scottish poet Robert Burns. In addition to this, in any of the restaurants, you can order Fish and Chips, Scotch Broth lamb stew, Black Pudding, Black pudding, etc. Try new things!
FAQs: Glamping in Scotland
Which types of services are available at the glamping sites in Scotland?
When looking at the facilities offered by Holidu, it seems that the glamping sites in Scotland offer everything that travellers dream of! Here, the glamping sites generally offer a variety of amenities, the most popular being: Wi-Fi (63%), view (60%), and garden (59%)...What more could you want?!
What are the reviews like for the glamping sites in Scotland?
The glamping sites in this destination have great feedback from guests. 58% of the glamping sites in Scotland have an average rating of 4.5 stars!
Are the glamping sites in Scotland suitable for holidays with children?
Judging by information from Holidu, 48% of glamping sites in Scotland are child-friendly, so you won't have a problem finding the perfect glamping for you and your family.
Are the glamping sites in Scotland suitable for holiday-makers who wish to travel with their pets?
Of course! In Scotland, 45% of the glamping sites accept them, and 59% also have a garden!
Do the glamping sites in Scotland mostly have an internet connection?
Of course! According to Holidu's database, 63% of glamping sites in Scotland include an internet connection. You will be able to access your emails and favourite social media sites at any time!
How much does it cost for glamping sites in Scotland?
According to information from Holidu, there are few glamping sites in Scotland that cost less than £100 per night.
Do the glamping sites in Scotland often have a fireplace or a swimming pool?
For sure! Judging by information from Holidu, the glamping sites in Scotland are perfect all year round. Here, 37% have a fireplace and 13% a swimming pool.
Are the glamping sites in Scotland suitable for stays in large groups or rather for a holiday as a small group?
Judging by last year's information, 71% of glamping sites are suitable for up to four people. Approximately 55% of the glamping sites here include at least two separate bedrooms. This is the ideal destination for small groups of friends!
Are you able to enjoy a beautiful view and spend time outside at the glamping sites in Scotland?
42% of glamping sites have a balcony or terrace, and 60% have a view, but it is not very common, so availability can be selective. If this is important to you, you should start your research early, and use the filters to be sure to find the glamping that is perfect for you. However, 59% of glamping sites in Scotland have gardens, where you can enjoy the outdoors. If you like to have lunch or dinner outside, and especially if you like barbecues, 45% of the glamping sites have them.
Destinations in Scotland for Glamping
Holiday destinations nearby for Glamping
Holidu compares hundreds of websites to find your perfect holiday rental for the best price.