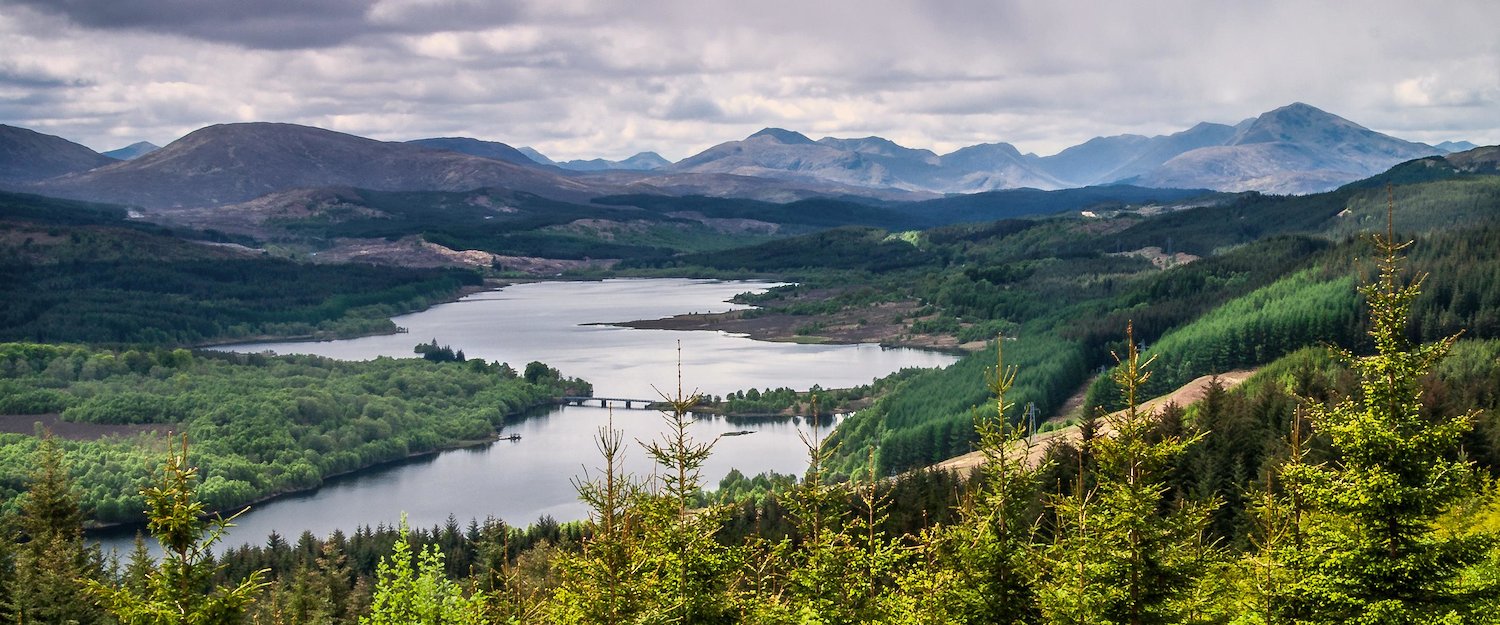 Glamping in the Fife region
35 properties for Glamping. Compare and book at the best price!
Popular Glampsites in Fife region
Find Glamping in Fife region
Highlights in Fife region
Marvellous council of Southeast Scotland
Region of beauty and nature
Diverse activities for everyone
Fantastic attractions and landmarks
Exquisite dishes and local products
Remarkable shops and locales
Most popular amenities for Glamping in Fife region
Other property types in Fife region that might be interesting:
Glamping in Fife region: Most popular destinations
Glamping in the Fife region
Marvellous and diverse glamping sites
Whether they are located in the diverse city of St. Andrews, the tranquil village of Cellardyke or the picturesque council of Crail, the wonderful glamping settlements of Fife Region are the best holiday lodgings to stay on while exploring Southeast Scotland. Diverse and adaptable to enjoy any kind of experiences, these wonderful accommodations will be the right choice to enjoy an action-packed adventure or a peaceful getaway in nature. Comfortable and charming, the glamping sites of Holidu are the best option for you!
Comfortable and magnificently equipped tents for everyone
Offering travellers of the world the comfort of a hotel and the exciting experiences of a camping day, the glamping tents in the region of Fife are promising settlements everyone should check this holiday season. Featuring complimentary amenities and appliances such as gardens, hot tubs, balconies and magnificent ocean views, these lodgings will satisfy the wants and needs of every client most diligently. Experience the family holiday you've longed for by staying in the wonderful glamping tents that the Fife Region has to offer.
Travellers and activities
Fife region for families
Specializing in fabulous outdoor experiences, the fantastic Fife region is an ideal holiday destination for parents with energetic children. Charming and diverse, Cairnie's Fruit Farm & Mega Maze is one of the best options available in the area. Featuring 120 spacious acres of explorable fields, parents and children can enjoy several attractions together, of which the trampolines, Go-Kart area and Wave Slide are crowd favourites. Additionally, after a day full of activity, stroll through the café and farm shop and enjoy delicious dishes made from the exquisite produce grown on the adjacent land. Now, if your children prefer more relaxed activities, the Fife region also has some good alternatives. Located at Dunfermline's Whimbrel Place, Adventure Golf Island is another of the area's most popular family attractions. Offering indoor and outdoor 18-hole courses for all ages, parents and children can enjoy friendly competitions that will fill their stay in the region with fun. Dynamic or relaxing, themed or natural, Fife region attractions are ideal for your family holiday this season.
Fife region for museum lovers
Offering numerous themed and interesting exhibitions in their area, Fife's museums are wonderful attractions that holidaymakers can visit to learn about the region in depth. Focusing on the evolution of the country's connections, the Museum Of Communication is a fabulous place to visit during your stay. Featuring varied and comprehensive collections of numerous machinery used in the past, tourists can enjoy a superb educational visit while viewing fabulous examples of radios, telegraphs, radars, televisions, record players and even electrostatics. In like manner, the Scottish Vintage Bus Museum presents a detailed glimpse of the country's transportation. Beginning the experience with a scenic ride in a vintage bus, this museum offers a grand collection of the various means of transport used in the country accompanied by information stands that will provide a complete experience and make the visit even more interesting. Come and explore Fife's museums for a fun and educational holiday.
The territory of Fife testified the spark that ignited the love between Kate Middleton and Prince William since the Royal lovebirds met each other for the first time while studying at St Andrew's University.
Top 7 travel tips in Fife region
1. Visit Fife's emblematic sites and learn about Scotland's history
Featuring important remnants of influential events of the past, Fife's historic sites are attractions in the region that we highly recommend you visit. Through these iconic sites, tourists can relive fateful events over the years and gain an insight into Scotland's history as a whole and its territory. Some of the most promising spots in the region are Dunimarle Castle, Scotland's Secret Bunker and Balmerino Abbey. Explore Fife's historic landmarks and see a unique side to the region.
2. Meet the region's community on Fife's festivals and events
Held throughout the year, Fife's festivals are wonderful events in the region where tourists can get to know the community of the area while enjoying fun activities and themed recreations. Featuring a wide variety of festivals with all kinds of concepts, tourists can decide which one appeals to them most for its diversity of events and, in this way, meet nice people who will participate in the activities alongside them. Newburgh Coble Boat Race & Highland Games, St Andrews Food & Drink Festival, Fife Fest and Pittenweem Arts Festival are some of the most anticipated events of the year thanks to their cultural, culinary, artistic and family-friendly themes that delight everyone who joins in. Pick your favourite time of year and enjoy a festive holiday in the southeast of Scotland.
3. Workout on the region's routes and trails
Traversing Fife's central, coastal and surrounding areas, the region's routes and trails are ideal for getting to know the zone in its entirety while enjoying an invigorating workout. Adaptable and filled with hidden gems, beginners, intermediate and expert walkers will be able to enjoy the beauty of Southeast Scotland most actively. Out of all the options available, the Ice House and Glen Trails are the most popular low-level walks in the area, with a length of 3.75 and 1.75 miles respectively. West Fife Woodlands Way is a wonderful route for intermediate hikers, featuring a 10-mile circular walk that is acclaimed for its beautiful views. Ultimately, Fife's Coastal Trail is the best option for the experts of the world thanks to its 63-mile-long walk that features some of the best scenery on the Scottish coast. Tie up your shoelaces and explore Fife's wonders for a fantastic holiday filled with unique experiences.
4. Delight on Fife's local products by visiting the region's markets
Offering colourful stands with products of all styles, Fife's Farmers Markets are the perfect spots in which to sample and enjoy the flavours of the region. Featuring top quality products ranging from delicious freshly baked bread and fresh meats to colourful flowers and beautiful handmade jewellery, a visit to these picturesque markets will be all you need to cross off that to-buy list from start to finish. Take time out of your schedule and visit Kirkcaldy and Fife Farmers Markets, Bowhouse, Balgove Larder or Muddy Boots, depending on which is closest to your location.
5. Cheer up in the region's bars and pubs
Acclaimed and popular for their fun vibes, wide range of alcoholic beverages, diverse music and helpful staff, the region's pubs are the perfect spots to socialize with locals while enjoying Fife's nightlife. Scattered throughout the region, tourists and travellers from around the world will be able to find a quality pub close to their area where they can get the full Fife experience. With the best reviews of the whole list, East Port Bar, The Keys Bar and O'Connells Bar & Diner are the most promising options we can recommend. Trust your nights out to Fife's pubs, inns and bars and enjoy great nights out with friends in the region.
6. Have a taste of Fife's tastes by visiting the region's restaurants
If you've experienced a day full of action and excitement and find yourself too tired to cook dinner in your accommodation, the region's restaurants and eateries are the best options. Featuring a wide variety of dishes for customers with diverse tastes, it is guaranteed that even the pickiest of visitors will be able to find a restaurant selling dishes to suit their tastes. Some of the best options available are The Bonnybank, The Dining Room and The Wee Restaurant, praised for the quality of their food. Give Fife's eateries and restaurants a try and enjoy the culinary arts of the region.
7. Enjoy a wonderful shopping spree in the wonderful region's malls and centres
Let's say you've tried all the local dishes that have caught your eye and explored all the interesting attractions and landmarks you've wanted, to complete the experience the last thing we'd like to recommend is a brief visit to Fife's shopping centres and malls. Offering a wide variety of shops ranging from accessories to antiques, a visit to these city hotspots will be all you need to get all the gifts, souvenirs, decorations and treats you desire. Take a look around Fife Leisure, Kingsgate and Kingdom's Shopping Centres and don't forget to take your card with you.
FAQs: Glamping in Fife region
Which types of amenities are available in the glamping sites in Fife region?
When looking at the facilities you can find on Holidu, it can be said that the glamping sites in Fife region benefit from everything that holiday-makers wish for! Here, the glamping sites generally include a variety of amenities, the most popular being: fireplace (62%), Wi-Fi (62%), and balcony (50%)...Tempted?
How are the glamping sites usually rated in Fife region?
The glamping sites in this destination often have a lot of positive comments. Many (56%) have a rating of 4.5 stars, which tells us that here, it is possible to find the perfect glamping for your next holiday!
Are the glamping sites in Fife region suitable for holidays with children?
Judging by the Holidu data, 69% of glamping sites in Fife region are child-friendly, so you won't have a problem finding the perfect glamping for you and your family.
Are the glamping sites in Fife region pet-friendly?
For sure! In Fife region, 38% of the glamping sites give you the opportunity to bring along your furry best friend!
Do the glamping sites in Fife region tend to offer an internet connection?
Certainly! According to Holidu's database, 62% of glamping sites in Fife region offer an internet connection. This means that you will be able to stay connected throughout your stay!
What is the average price for glamping sites in Fife region?
According to the data collected last year, less than 40% glamping sites in Fife region costing less than £100 per night.
Do the glamping sites in Fife region typically have a fireplace?
Yes! According to last year's data, 62% of the glamping sites in Fife region have a fireplace. This is the perfect destination to enjoy a cosy winter break in front of the fire!
Are the glamping sites in Fife region suitable for trips with several people or rather for an escape as a small group?
According to Holidu's database, 100% of glamping sites welcome small groups of up to four guests. Approximately 81% of the glamping sites here include at least two separate bedrooms. Fife region is the perfect destination for families of four!
Holiday destinations nearby for Glamping
Holidu compares hundreds of websites to find your perfect holiday rental for the best price.