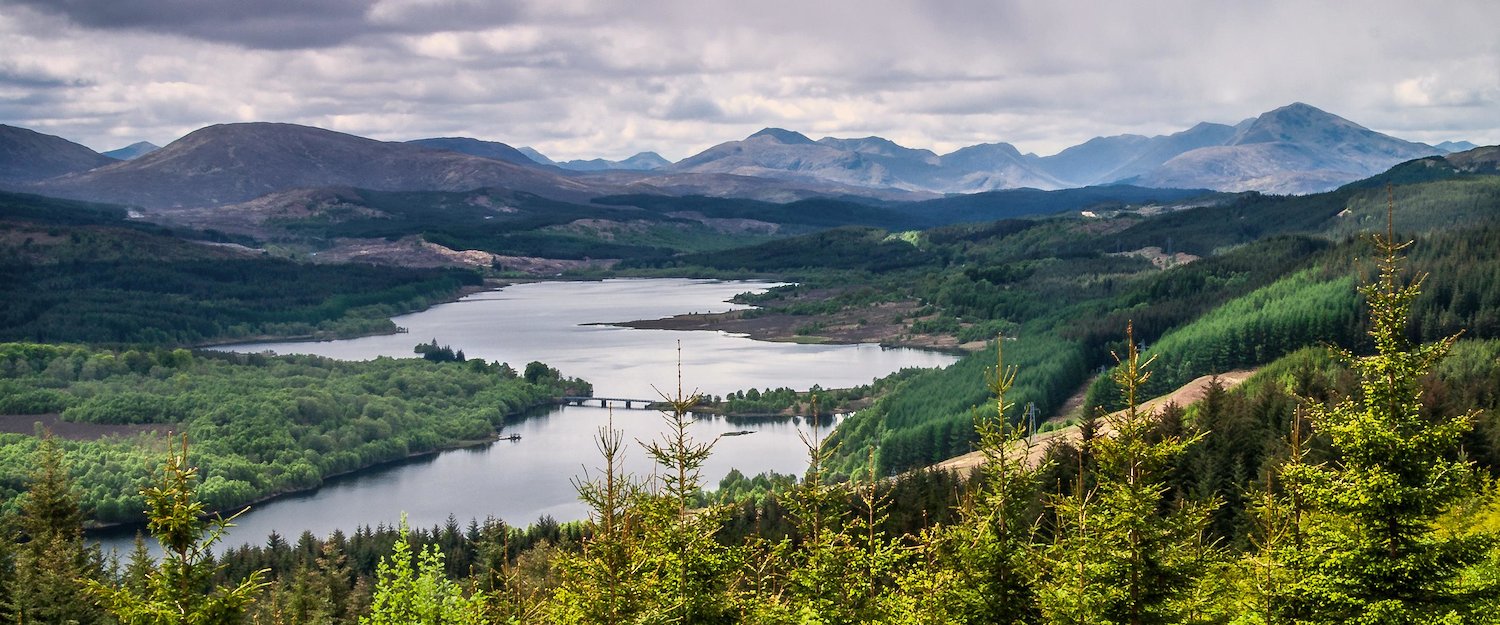 Glamping in the Cairngorms National Park
20 properties for Glamping. Compare and book at the best price!
Popular Glampsites in Cairngorms National Park
Find Glamping in Cairngorms National Park
Highlights in Cairngorms National Park
Grandiose Scottish Park
Diverse habitats with beautiful views
Interesting emblematic sites
Exciting recreations, tours and activities
Fun-filled events and festivals
Exquisite cuisine
Marvellous locales, establishments and stores
Most popular amenities for Glamping in Cairngorms National Park
Other property types in Cairngorms National Park that might be interesting:
Glamping in the Cairngorms National Park
Cosy glamping settlements in every area of the park
As the Cairngorms National Park presents a grand surface filled with interesting and exciting points, holidaymakers and travellers of the world must feel great curiosity and tremendous desire to explore its area and discover its wonders in its entirety. Presenting excellent options for these kinds of trips, the glamping accommodations of the Cairngorms' are perfect choices to enjoy quick stays in every area of the park. Whether it is on the Aviemore, Boat of Garten or Ballater region, a stay full of comfort and an adventure filled with thrill and fun will be waiting for you during your visit to Northeast Scotland. Explore the Cairngorms National Park and enjoy a journey full of excitement!
Fully equipped tents for all kinds of holidaymakers
Combining the thrilling feel of the camping experience with the comfort of a hotel room, the glamping settlements of the Cairngorms' will be the perfect choice to enjoy a relaxing yet natural stay. Offering luxurious tents complemented with beds, bathrooms, gardens, terraces and even hot tubs, couples, families and small groups of friends will never want to go back to the standard camping experience. Enjoy a comfortable, glamorous and home-like stay in a new setting thanks to the wonderful glamping options that the Cairngorms National Park has for you!
Travellers and activities
Cairngorms National Park for couples
Thanks to its wide variety of attractions and activities of all styles, couples from all over the world will be able to enjoy wonderful times together during their fantastic holiday in the Cairngorms National Park. For those in love who are attracted to the idea of relaxing activities during their holiday, golf clubs are scattered throughout the park. Offering 9 and 18-hole courses, you can decide whether you want to enjoy a quick friendly competition or whether you want to bring out the full potential of your skills and indulge in a full session. Depending on your decision, the most recommended venues are The Craggan All Golf Centre and Boat of Garten Golf & Tennis Club. Alternatively, if you prefer to partake in a more lively activity, the park is also known for featuring distilleries and breweries throughout, offering tours and tastings sessions where you and your partner can enjoy exquisite gins, ales and whiskies. This time the most popular choices are Balmenach Distillery and Angels Nectar Whisky. Taste delicious spirits or enjoy a round of golf and create unforgettable memories with your partner this holiday season in the North East of Scotland.
Cairngorms National Park for nature lovers
As one of the largest national parks in the UK, the Cairngorms National Park presents a magnificent area where the growth and reproduction of the country's flora and fauna are favourable. These factors make this park an ideal location for the nature lovers of the world who, as well as enjoying a holiday, wish to surround themselves with nature and wildlife from abroad. Presenting a wide range of natural habitats with incredible views and photography landscapes, Loch Morlich, Rothiemurchus Forest and Green Loch are some of the most popular spots in which to enjoy the park's flora whereas, RSPB Osprey Centre, the Caledonian Forest and CairnGorm Ski Area are some popular places where the area's wildlife can be more easily admired. Additionally, by visiting the A939 at Crathie, tourists can enjoy wonderful night-time guided tours where a breathtaking star-filled sky awaits to leave them in awe. Take in the natural beauty of the Cairngorms National Park and enjoy an unforgettable holiday this season.
Hence to its grand area and diverse habitat variety, the Cairngorms National Park is home to a quarter of the endangered and rare species of the United Kingdom.
Top 7 travel tips in Cairngorms National Park
1. Get to know the park's past by visiting the Cairngorms' historic sites
As you would expect from a nation steeped in history such as Scotland, the Cairngorms National Park is packed with iconic sites and historic spots where holidaymakers and travellers from around the world can learn about the region's past while enjoying a variety of beautiful attractions. In addition to castles, the Cairngorms' also features other interesting historical sites that not only present majestic structures but are also fascinating. From the list, the most popular choices are the Blair Castle and Gardens, the Ruthven Barracks and the Commonwealth War Graves, where you can learn about various past historical events and relive Scotland's timeline. Visit the Cairngorms National Park this holiday season and enjoy a stay soaked in history.
2. Live new experiences by joining the park's tours
Featuring a large area, Cairngorms National Park is the perfect place to enjoy tours and outdoor recreations that will provide a wide range of unique experiences to anyone who wishes to join in. Offering diverse activities that will bring tons of joy, fun and adrenaline to your body, the recreational companies of G2 Outdoor and Rothiemurchus Centre are the most reliable and recommended options in the whole park. Book one of their activity packages and navigate the Cairngorms' rivers with a thrilling water rafting session, traverse the park's terrain with a quad biking tour or glide down the gentle hills of its mountains for a snowy resort experience. Join Cairngorms' tours and activity packages for an unforgettable experience in the North East of Scotland.
3. Enjoy a fun-filled event any time of the year
Presenting the ideal spaces for the park's community and tourists to meet and interact, the Cairngorms' festivals are fantastic events that everyone should join during their holiday season. Featuring sporting, artistic and folkloric themes, these festivals will present a fun recreation for any type of person, promising exciting events almost every month. Some of the most famous annual options are the Braemar Mountain Festival, which features various sporting competitions in the snow during March, the Spring Gathering, organized in May to celebrate the arrival of spring, the Abernethy Highland Games, hosted to celebrate the traditions of the Scottish people in August, and the Braemar Creative Arts Festival, which celebrates the arts with various events and performances during October. Choose your favourite festivity and season and enjoy the events of the Cairngorms National Park beyond measure.
4. Traverse a scenic route along with your best four-legged friend
Specialized for visitors who wish to explore the park with their faithful pets, the dog-friendly walks in the Cairngorms National Park are fabulous routes that you can traverse during your stay in the area to enjoy a different experience with your four-legged friend. Offering options for walkers of all levels, tourists can choose between the Cambus O'May, easy 2.3-mile trail, the Glen Tanar, moderate 5-mile path, and the Loch Muick, advanced 7.8-mile circular route, to enjoy an unforgettable experience. Pack your comfiest sportswear and walk through the Cairngorms National Park with your beloved pet.
5. Finish your day enjoying some drinks on the Cairngorms' bars
Popular for their great range of spirits, fabulous live music and welcoming atmosphere; frequented thanks to its friendly, helpful and respectful staff, the Cairngorms' bars, pubs and inns are a pleasant addition to the park that every tourist over the age of 21 should visit with their companions. Boasting the best reviews out of all the available options, The Laggan Whisky & Cocktail Bar, The Steading Bar and the Old Bridge Inn are the most recommended venues to visit. Choose Cairngorms National Park as your holiday destination and enjoy delicious cocktails and relaxing evenings in the pubs and inns of the area.
6. Get a taste of Cairngorms' cuisine on the park's eateries
Featuring a rich taste of Scottish cuisine made from the park's local produce, the Cairngorms' restaurants are up-and-coming places in the area that no tourist will be able to pass up during their visit. Located throughout the park, featuring dishes of all styles and presenting luxurious or family-friendly themes, Boathouse Restaurant, Smiffy's Fish & Chip Shop, Chaplins Coffee Shop & Ice Cream Parlour, The Barn and Aspects Restaurant are varied venues where you can find different styles of cuisine and enjoy different atmospheres. Experience fine dining with Scottish cuisine or enjoy a casual meal with English fare and round off your holiday most deliciously.
7. Give the Cairngorms' stores a chance and enjoy a varied shopping spree
Bringing together well-known brand shops, independent locales and family-run stores, the Cairngorms National Park is a diverse destination where the shopaholics of the world will feel in their element. Featuring establishments of all kinds, Spey Valley Shopping is the ideal choice for those who don't like to travel far to get everything they need thanks to their diverse range of shops that go from clothing and accessory boutiques to convenience stores with 100% organic preserves. Individual shops such as Mr Simms Olde Sweet Shop, Chapel House Arts and The Whisky Castle, where local and unique products are sold at the most affordable prices, are also worth a visit. Explore the Cairngorms National Park area and enjoy the quality products sold in its shops.
FAQs: Glamping in Cairngorms National Park
Which types of facilities can you typically find in the glamping sites in Cairngorms National Park?
Among the facilities you can find on Holidu, it appears that the glamping sites in Cairngorms National Park contain everything that holiday-makers desire! Here, the glamping sites generally have a variety of amenities, the most popular being: Wi-Fi (78%), barbecue (61%), and balcony (43%)...Are you convinced yet?
How are the reviews for the glamping sites in Cairngorms National Park?
The glamping sites here often get a lot of positive comments. 65% of glamping sites have a rating of 4.5 stars, which tells us that here, you won't have difficulty finding a glamping for your next holiday!
Are the glamping sites in Cairngorms National Park child-friendly?
Judging by the Holidu database, 83% of glamping sites in Cairngorms National Park are child-friendly, it will therefore not be difficult to find the perfect glamping for you and your family.
Are the glamping sites in Cairngorms National Park suitable for holiday-makers who wish to travel with their pets?
Certainly! In Cairngorms National Park, 35% of the glamping sites are pet-friendly, 30% even have a garden!
Do the glamping sites in Cairngorms National Park often offer an internet connection?
Of course! According to Holidu's data, 78% of glamping sites in Cairngorms National Park offer Wi-Fi. So no need to panic, you will be able to stay connected during your stay!
What is the average price for glamping sites in Cairngorms National Park?
According to Holidu's database, there are few glamping sites in Cairngorms National Park that are less than £100 per night.
Do the glamping sites in Cairngorms National Park usually come equipped with a fireplace or a pool?
Yes! According to last year's data, the glamping sites in Cairngorms National Park are perfect for every season. Here, 26% are equipped with a fireplace and 17% a pool.
Are the glamping sites in Cairngorms National Park suitable for holidays with the whole family or better for an escape as a couple?
According to the data collected last year by Holidu, 83% of glamping sites are suitable for up to four guests. Approximately 65% of the glamping sites here include at least two separate bedrooms. This is the ideal destination for families of four!
Holiday destinations nearby for Glamping
Holidu compares hundreds of websites to find your perfect holiday rental for the best price.