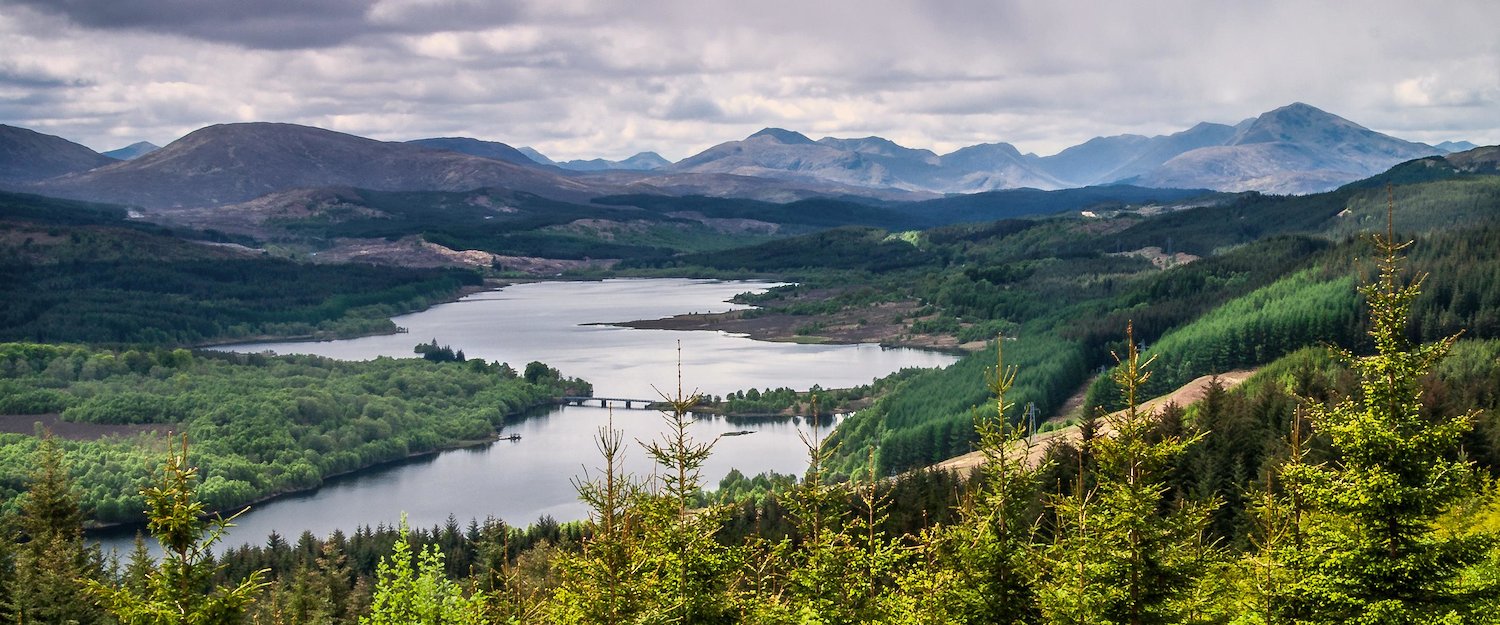 Glamping in Perthshire
24 properties for Glamping. Compare and book at the best price!
Popular Glampsites in Perthshire
Find Glamping in Perthshire
Highlights in Perthshire
Beautiful natural parks
Important historical buildings
Astonishing museums
Imposing medieval castles
Most popular amenities for Glamping in Perthshire
Other property types in Perthshire that might be interesting:
Glamping in Perthshire
Astonishing glamping in the heart of Scotland
Do you want to spend a relaxing holiday in one of the quietest places in the UK? Visit the charming Perthshire known as the great country or Fair City, located in the heart of Scotland you can find wonderful and comfortable glamping so that your stay is perfect, and you can enjoy the wonders of this place. Perthshire offers all its visitors the best views of the mighty River Tay, beautiful gardens and parks. Find out a little more about Scotland's incredible past and visit its fascinating historic houses and amazing museums. If you are addicted to shopping, do not forget to visit the city centre and walk through its streets the wide variety of stores of all your favourite brands. Marvel at its beautiful sculptures distributed throughout the city. Perthshire has everything you need for a dream holiday with your family or partner.
Cosy glamping with barbecues!
Enjoy a well-deserved holiday with a much more comfortable and cosy alternative to camping than you can find in Perthshire and its surroundings. You can find charming and comfortable glamping sites with everything you are looking for to rest and have a pleasant time in their home comforts that includes smart TV, fridge, kettle, microwave, comfortable dining table. To rest you can find comfortable mattresses with sleeping bags included. Outside you can enjoy a relaxing bath in its hub tub or prepare delicious meals in its barbecues with a closed garden and furniture where you can enjoy the fresh air and the most beautiful views of the countryside. Don't think twice and don't miss out on the wonderful glamping experience on this holiday.
Travellers and activities
Perthshire for history lovers
The best place you can visit to learn much more about Scotland's incredible past and the history of its kings is the magnificent Scone Palace. Located in the outskirts of Perthshire, it is one of the most attractive tourist places to visit. Take the guided tour inside where you will find an impressive collection of items such as fine porcelain, furniture, ceramics, clocks, paintings, and other art objects that are well-preserved, and some others have been restored. Additionally, on this tour you can also visit the most important rooms with stories about their visitors and about the history of the kings of Scotland. In this Palace you will also find the Stone of Destiny in Scone Abbey, where all the kings of Scotland were crowned. The visit to the Scone Palace would be incomplete without visiting its wonderful open gardens where you can enjoy the best views of the surroundings and the River Tay in a pleasant walk. Visit Scone Palace, a place rich in Scottish history, home to the founding fathers of this nation.
Perthshire for nature lovers
If you love to enjoy nature and its surroundings you must visit the charming Branklyn Garden. Built in 1920, and winner of important awards such as The Green Tourism Business and the Traveller choice awards, it is undoubtedly one of the most beautiful gardens in all of Scotland. In its 2 acres of extension you can enjoy an astonishing and outstanding collection of exotic plants and trees. If you come in the summer you will find beautiful magnolias, in spring, the spectacular alpine flowers, and the blue poppies of the Himalayas or the incredible purple Japanese maple. If you come in autumn you will be dazzled by the beautiful red and orange tones of its trees. Take a walk around and discover Scotland's beautiful collection of national trees and some art sculptures along the way. Do not miss trying a delicious fresh home baking with a pot of tea on the terrace of its charming tea room where you can have the best views of the entire garden.
Over the centuries and for many reigns Scotland has had three different capitals. From the 9th century to 1473, Perthshire was the historical capital of this nation because it was very close to the Scone palace where the kings were crowned.
Top 7 travel tips in Perthshire
1. Discover Perthshire's oldest art collections
Just a few blocks from downtown Perth is the fantastic Perth Gallery and Art Museum. This wonderful place houses a wide variety of exhibits with important items from past centuries. In your tour you will be able to learn much more about the history of this city, where you will find paintings and portraits of important artists, archaeological remains, Pictish stones and much more. Additionally, you can also find temporary exhibits such as Ancient Egypt. Its entrance is totally free, and it is one of the places you must visit if you are in Perth.
2. Enjoy a sunny afternoon at North Inch Park
This beautiful city is located between two great parks divided by the mighty River Tay. If you go north, you will find the North Inch Park where you can enjoy a sunny day in 54 hectares of extension where you can take pleasant walks and have picnics as well as visit the impressive Balhousie castle. Currently, the site of a museum. If you go south on the other side of the river Tay, you will find one side of the more youthful park with 31 hectares where you can go skating and many sports activities. The great Inch Park is the best place to enjoy an afternoon of outdoor activities with your family in contact with nature.
3. Marvel at the views from Kinnoull Hill
If you want to get the best views of the Perthshire Valley and the River Tay you should go to Kinnoull Hill. A spectacular mountain that you can hike just 15 minutes from the centre of Perthshire. Take the tour from the car park to the top following any of the hiking trails or follow the route for cyclists. The walk through this place is pleasant especially if it is a sunny day, its paths are very safe and marked. Prepare your camera for the beautiful panoramic views that you will get while you make the ascent.
4. Visit the fabulous Fergusson Art Gallery
Located next to the River Tay and South Inch Park, it is one of the best places to visit if you are passionate about art. What was once a Victorian water reservoir is now the Fergusson Gallery. Here you can find exhibits of the paintings of the Scottish painter J.D Fergusson, one of the most important and influential artists in the UK at the beginning of the 20th century. Do not miss on your tour the beautiful paintings with beautiful women and their vibrant colours. Its entrance is totally free, and it is undoubtedly one of the best things you can do if you are visiting Perth.
5. Immerse yourself in the history of the Black Watch Museum
Located in the beautiful castle of Balhousie built in the 12th century is the incredible Black Watch Museum where you can discover important exhibits that tell the history of the Scottish military regiment since its formation in 1739. You can take the guided tour where you will know all the history of the military regiment that includes the First and Second World War up to the conflict with Iraq and Afghanistan. You will also be able to appreciate all the important objects exhibited such as uniforms, medals, weapons, paintings, photos, newspapers and all the military equipment of the time. Additionally, this museum has for you a charming coffee with delicious breakfasts and lunches and a magnificent gift shop, so you can take home a beautiful memory of this unique place.
6. Stroll the River Tay Public Art Trail
A very fun way to discover Perthshire is walking around its streets where you will find everything from historical buildings, museums to a wide variety of shops and restaurants. However, you can also find in its streets 20 beautiful sculptures that are part of the River Tay Public Art Trail that highlights the most artistic face of the city. On the way from the river Tay to the centre you will find the works of important artists such as David Wilson, Gillian Forbes, David Annand and many more.
7. Discover one of the most important temples in Scotland
The beautiful Church of St John is one of the oldest buildings in the city of Perthshire. It was built in the 15th century and is located in the old Burgo Real. It is considered one of the most important temples in all of Scotland. Its peculiar spire on the roof of the temple stands out from the panoramic views of Perth for 500 years. You can take a guided tour of its interior where you can appreciate the architectural details of the time. Do not forget to check the website where you can check the visiting hours.
FAQs: Glamping in Perthshire
Which types of amenities can you typically find at the glamping sites in Perthshire?
Among the facilities you can find on Holidu, it can be said that the glamping sites in Perthshire have everything that travellers wish for! Here, the glamping sites generally have a variety of amenities, the most popular being: view (62%), Wi-Fi (62%), and garden (56%)...What are you waiting for?
What are the reviews like for the glamping sites in Perthshire?
On average, the glamping sites get quite positive reviews. According to Holidu, 44% of glamping sites have a rating equivalent to or higher than 4.5 stars. This is a fairly high percentage which allows us to confirm that there are quite a few that are very comfortable and will be the perfect choice for your next holiday.
Are the glamping sites in Perthshire suitable for holidays with children?
Holidu's insights reveal that 38% of glamping sites in Perthshire are child-friendly, so you won't face any issues in finding the perfect glamping for you and your family.
Are the glamping sites in Perthshire suitable for travellers and their pets?
Definitely! In Perthshire, 50% of the glamping sites are pet-friendly, and 56% also have a garden!
Do the glamping sites in Perthshire generally come with an internet connection?
Of course! According to Holidu's database, 62% of glamping sites in Perthshire have an internet connection. So no need to panic, you will be able to browse the internet at any time!
How much does it usually cost for glamping sites in Perthshire?
According to information from Holidu, there are few glamping sites in Perthshire that cost less than £100 per night.
Do the glamping sites in Perthshire usually have a fireplace or a swimming pool?
Definitely! Judging by information from Holidu, a lot of glamping sites in Perthshire have a fireplace. Therefore, it is the perfect destination for a winter trip!
Are the glamping sites in Perthshire suitable for stays with several people or better for an escape as a couple?
According to Holidu information, 62% of glamping sites welcome small groups of up to four guests. Approximately 25% of the glamping sites here have at least two separate bedrooms. This is the perfect destination for going in a small group on holiday!
Do the glamping sites in Perthshire have a beautiful view?
38% of glamping sites have a balcony or terrace, and 62% have a view, but it is not very common, so availability can be selective. If this is important to you, you should anticipate a bit more time for research, and use the filters to be sure to find what you are looking for. However, 56% of glamping sites in Perthshire have gardens, where you can bask in the sun. If you like to have lunch or dinner outside, and especially if you like barbecues, 44% of the glamping sites have them.
Holiday destinations nearby for Glamping
Holidu compares hundreds of websites to find your perfect holiday rental for the best price.