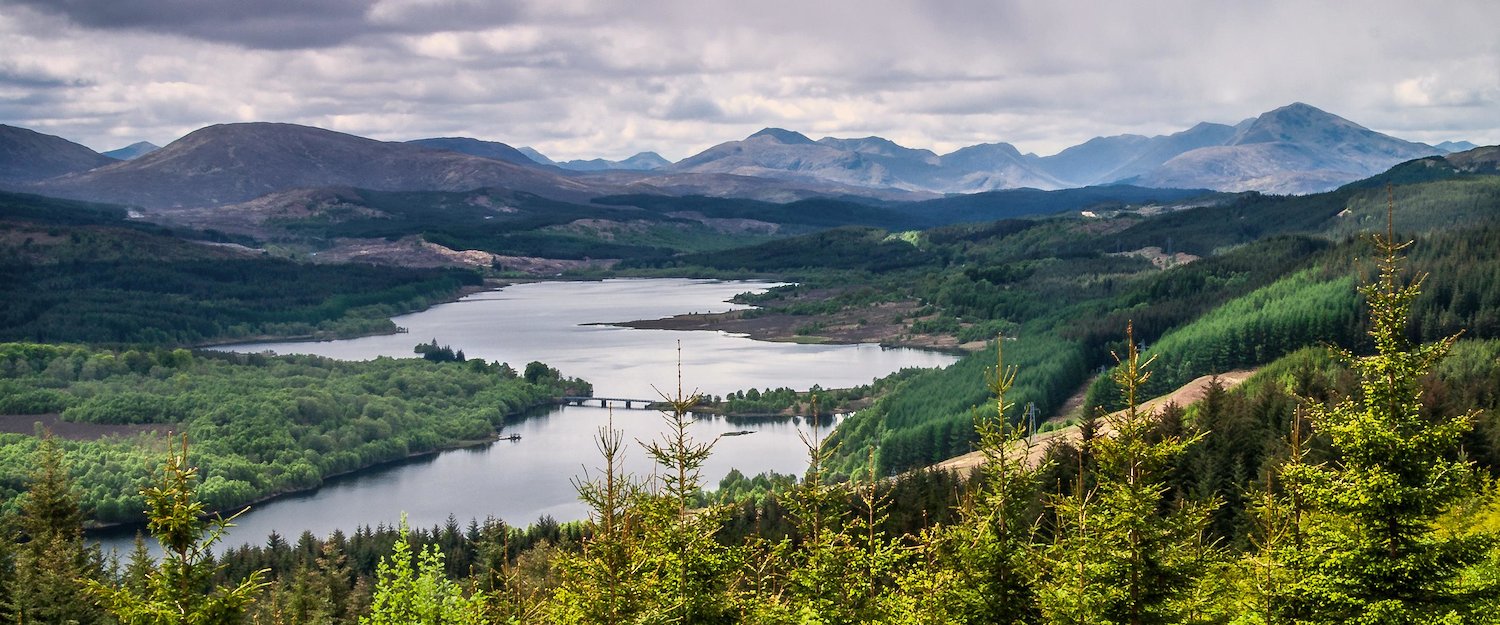 Glamping in Loch Ness
7 properties for Glamping. Compare and book at the best price!
Popular Glampsites in Loch Ness
Find Glamping in Loch Ness
Highlights in Loch Ness
Serene mountain landscapes
Fairytale castles
Magical train journeys
Majestic starry skies
Most popular amenities for Glamping in Loch Ness
Other property types in Loch Ness that might be interesting:
Glamping in Loch Ness: Most popular destinations
Glamping in Loch Ness
Glamping secluded in the mystical hills near the mountains
Home to one of Scotland's most famous legends, Loch Ness is a place full of mystery and natural beauty that you should visit sometime in your life. Scotland's most iconic loch offers you not only compelling monster stories but also attractive glamping close to the surrounding mountains and within easy reach of tourist attractions. You can enjoy the freedom of the wild side in the forests, mountains, and heather-covered hills, as well as the best venues and restaurants in the nearby villages.
Exclusive glamping options with swimming pools, saunas, and mountain views
Glamping allows you to get away from the crowds in an unspoiled and serene landscape while enjoying the comforts of a luxury accommodation. For your stay, you can enjoy quality heated pools, exclusive hot tubs and saunas, and well-kept gardens with stunning lake and mountain views. Inside the properties, you will find bright and modern open plan-style spaces with fully equipped kitchens, free Wi-Fi, comfortable sofas, and cosy bedrooms.
Travellers and activities
Loch Ness for water sports lovers
At 23 miles (37.01 km) long and deeper than the North Sea, Loch Ness is Scotland's second-largest loch, so you'll have plenty of space for water-based activities. Canoeing or kayaking in the iconic Highland scenery is the number one activity you'll want to do. Via the Great Glen Canoe Trail, you can enjoy a relaxing trip from Fort William to Inverness via Loch Ness. Alternatively, if you have a more adventurous sense of adventure, Gorge Walking (or gorge swimming) will take you to rivers where you'll have to climb up and down waterfalls, slide down rock slides and drop into a deep pool. If you want more advanced sessions, In Your Element offers excursions with more white water and bigger jumps.
Loch Ness for hiking lovers
If you prefer activities such as hiking, the Loch Ness 360° Trail offers 80 miles (128.75 km) of walking around Loch Ness. The trail connects the Great Glen Way and the South Loch Ness Trail into a single circuit where you can join at any point of your choice. Nearby, you can also find routes such as the Affric Kintail Way, which stretches from Drumnadrochit on Loch Ness to Morvich in Kintail. Glen Strathfarrar National Nature Reserve is also one of the best places for walking. It is surrounded by magnificent mountains and rivers that make up some of Scotland's most beautiful unspoiled countryside, where you can find a high-level hiking route with beautiful views of Skye. Finally, Abriachan Forest has countless trails ranging from short walks to long hikes with incredible views over the pristine loch.
With a maximum depth of over 220 metres, Loch Ness is the second-deepest loch in Scotland!
Top 7 travel tips in Loch Ness
1. Take a cruise around the mysteries of Loch Ness
With two 5-star cruise companies, Loch Ness offers you an extraordinary excursion aboard impressive fleets to discover the mysteries and myths of the famous loch. Take a day or night tour, enjoy the wild scenery and listen to stories of sightings of the monster Nessie. The trips mix nature, history and thrills all in one! They also include a visit to Urquhart Castle and stars of the lake like monuments. Other cruises, not as mysterious but just as appealing, will allow you to see wildlife including dolphins, seals, and otters.
2. Visit the largest castle in the Highlands
Towering over Loch Ness, the ruins of Urquhart Castle are a must-see destination in the Highlands. The castle is undoubtedly one of Scotland's most famous and was once one of the country's greatest fortifications. Sadly, it was the victim of a fire, but its stunning location with a backdrop of loch and mountain make it an attraction worth appreciating. You can enjoy a coffee with the best views of the lake and soak up 1,000 years of history here.
3. Step into a fairy tale with a visit to Dunrobin Castle
Another castle not to be missed is the extraordinary Dunrobin Castle. Make the most of your stay and take a trip north of Inverness to see this fairytale architecture. This Scottish manor house is the largest in the Northern Highlands and boasts over 189 rooms! Take a tour, discover the Sutherland family's hunting trophy collections, explore the gardens inspired by the Palace of Versailles, and watch raptor flight demonstrations. The tall conical spires and seascapes make the château look like a dream come true, so kids are sure to love this place too.
4. Experience the magic of Harry Potter aboard the Hogwarts Express
Climb aboard the Jacobite steam train, cross the Glenfinnan Viaduct and have a magical experience. The train is one of the most picturesque railways in the world and is the 'Hogwarts Express'. Departing from Inverness, experience this world-class trip with Highland Explorer Tours, relax on board the famous train and follow in the footsteps of everyone's favourite wizard, Harry Potter. You'll pass through the filming locations to the café where J.K. Rowling wrote the first novel.
5. Be dazzled by the meteor showers
Loch Ness is home to some of the darkest skies in the UK, so we recommend that on clear nights you get out and appreciate the starry panorama. The sky comes alive from November to March, as the hours of darkness are longest during these months. Witness the spectacle as you breathe in the fresh mountain air and the stars, planets and meteors emerge from the darkness. The best places to appreciate the dark sky are: Inverfarigaig, the Loch Ness 360° Route and the Caledonian Canal.
6. Fall in love with the majestic Foyers Falls!
Located in the small village of Foyer, south of Loch Ness, Foyers Falls is a spectacle of Highland nature worth admiring. The impressive waterfall has a drop of 140 feet (42.67 m) is a gorge that winds through an ancient forest that overflows into Loch Ness. On your excursion to this natural gem, feel the energy of the rushing water and watch the water fall from the lower and upper viewing platform. At the upper overlook, you can get full views of the falls and capture fantastic photos!
7. Say 'hello' to the friendly Highland cows
Covered in abundant hair and characterized by their long, stylish fringe, Highland cows are an iconic animal to meet. Snap a photo of these photogenic animals and sneak up for a closer look. You'll see them grazing freely in Drumbuie Farm, Easter Dalziel Farm and the fields next to Cameron's Tea Room and Farm Shop while you enjoy cakes and afternoon tea.
FAQs: Glamping in Loch Ness
Which types of facilities can you expect to find at the glamping sites in Loch Ness?
Among the amenities offered by Holidu, it appears that the glamping sites in Loch Ness offer everything that holiday-makers wish for! Here, the glamping sites generally offer a variety of amenities, the most popular being: barbecue (88%), Wi-Fi (75%), and garden (50%)...Not bad, right?
How are the glamping sites usually rated in Loch Ness?
The glamping sites here receive many good reviews from travellers. 62% of glamping sites have a rating of 4.5 stars, which means that here, it is possible to find the perfect glamping for your next holiday!
Are the glamping sites in Loch Ness child-friendly?
Holidu's data reveals that 75% of glamping sites in Loch Ness are suitable for families with children, it will therefore be easy to find the ideal glamping for you and your children.
Are the glamping sites in Loch Ness pet-friendly?
Yes! In Loch Ness, 12% of the glamping sites welcome them with open arms, 50% also have a garden!
Do the glamping sites in Loch Ness generally have Wi-Fi?
Yes! According to Holidu's data, 75% of glamping sites in Loch Ness have Wi-Fi. So no need to panic, you will be able to browse the internet throughout your stay!
How much does it usually cost for glamping sites in Loch Ness?
According to last year's data, less than 40% glamping sites in Loch Ness costing less than £100 per night.
Do the glamping sites in Loch Ness typically have a pool?
of course! According to the data collected last year, many of the glamping sites in Loch Ness are equipped with a pool. It is therefore an ideal destination for a long summer weekend! In addition,88% even have a barbecue!
Are the glamping sites in Loch Ness suitable for holidays with friends or better for an escape as a couple?
According to Holidu's data, 75% of glamping sites accept up to four people. Approximately 50% of the glamping sites here have at least two separate bedrooms. Loch Ness is the ideal destination for families of four!
Holiday destinations nearby for Glamping
Holidu compares hundreds of websites to find your perfect holiday rental for the best price.