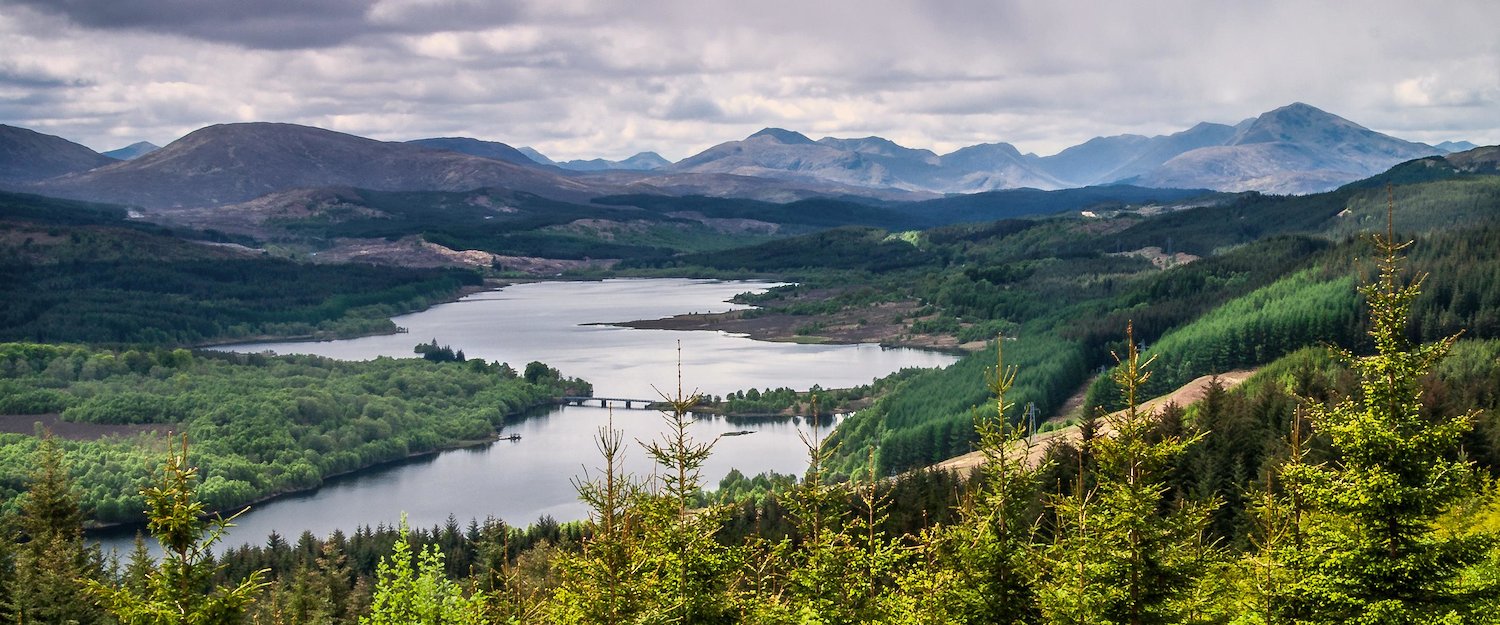 Holiday rentals and lettings by Loch Ness
Start comparing over 125 rentals in Loch Ness and book at the best price!
Best holiday rental deals in Loch Ness
Holiday Rentals with Free Cancellation
Holiday Rentals & Lettings in Loch Ness
Pet-friendly Holiday Rentals & Lettings
Holiday Rentals & Lettings with Pool
Holiday Rentals & Lettings with Internet
Find Holiday Rentals & Lettings in Loch Ness
Highlights in Loch Ness
Mysterious Loch
Natural wonders
Picturesque villages
Fun outdoor trails
Most popular in Loch Ness
Other property types in Loch Ness that might be interesting:
Popular Destinations in Loch Ness
Prices and availability
Prices
November
December
January
February
March
16 Oct - 23 Oct
£170 per night
23 Oct - 30 Oct
£169 per night
30 Oct - 06 Nov
£173 per night
06 Nov - 13 Nov
£174 per night
13 Nov - 20 Nov
£168 per night
20 Nov - 27 Nov
£164 per night
27 Nov - 04 Dec
£166 per night
04 Dec - 11 Dec
£180 per night
11 Dec - 18 Dec
£179 per night
18 Dec - 25 Dec
£188 per night
25 Dec - 01 Jan
£208 per night
01 Jan - 08 Jan
£222 per night
08 Jan - 15 Jan
£203 per night
15 Jan - 22 Jan
£172 per night
22 Jan - 29 Jan
£163 per night
29 Jan - 05 Feb
£175 per night
05 Feb - 12 Feb
£183 per night
12 Feb - 19 Feb
£171 per night
19 Feb - 26 Feb
£170 per night
26 Feb - 05 Mar
£180 per night
05 Mar - 12 Mar
£185 per night
12 Mar - 19 Mar
£181 per night
19 Mar - 26 Mar
£178 per night
26 Mar - 02 Apr
£175 per night
Average price per week
Availabilities
November
December
January
February
March
Percentage of available lettings
Holiday rentals and lettings by Loch Ness
Beautiful holiday rentals and lettings close to nature
If you are one of those people who prefer to go on holiday in places with mountains and with lots of nature around, Holidu today shows you the perfect place for you. In the iconic Loch Ness, Scotland, you'll encounter a unique and adventurous destination, full of natural wonders and the best views you will ever find. In addition to visiting the famous lake that attracts tourists from all over the world, this region has many other options, such as stunning mountains, meadows, rivers, waterfalls, as well as historical and cultural sites to explore. And as for the accommodation you can stay in, the rentals and lettings you can get here are fantastic, very cosy, from log cabins to stone cottages, and above all close to lush forests and to the popular Loch Ness.
Comfortable and spacious rentals with everything you need
The good thing about these rentals and lettings is that they are quite spacious, as many of them were made especially for large groups of people coming on holiday to this region. Some of them have space for up to 8 people, and with all the amenities everyone would need, as well as well-furnished and comfortable rooms, you will have internet connection, appliances, heating, television, and even parking. Don't think twice and come and enjoy this magical region! Book your rental now!
Holidays in Loch Ness
The area and getting around
A region full of mystery
Undoubtedly the main reason why tourists from all over the world come to visit this area is because of the mystery surrounding its great lake. It is believed that in its waters lives a giant sea creature that is thought to have first appeared in the 16th century, and which today remains the subject of great interest to both the scientific community and the general public. You can get here in many ways, but the most popular and efficient way is to take a train from Edinburgh or Glasgow to Inverness, a journey of around 3.5 hours. Once in Inverness, there are many buses that can take you to different areas of the loch, making it easily accessible.
A place full of natural wonders
Besides the iconic lake once you get here you will notice that there is a lot of nature in the area including large mountains and lush pine forests. To get to these natural sites, being a tourist area, you are likely to find a variety of tours that can take you around and show you the highlights of each place. Although you can also do these tours by road, bicycle and many even do them on horseback. And don't miss out on the small villages nearby, which are also of tourist interest for their picturesque appearance and magical aura.
Travellers and activities
Loch Ness for nature lovers
To begin your visit to the stunning natural surroundings of this region you can go first to the Falls of Foyer. This impressive 165-foot high waterfall is what feeds Loch Ness. Here you will begin your journey through lush forests, immense rocks and a variety of plants, which will then give way to the impressive body of water that resides here. From here you can follow other trails that are perfect for hiking and walking around the area, and you can even reach the loch's shore if you dare to cross the rocky, uneven path.
Loch Ness for history lovers
Historic sites don't go unnoticed here either, and wherever you go in Scotland, there's a magical castle to explore. Urquhart Castle is one of them, although it is in ruins, this fabulous building dating back to the 12th century is still preserved, and it is because it was first made of wood and in the 14th century it was rebuilt in stone. It has been used several times in film and TV productions, such as the Outlander series, so it's a popular place for tourists, and once you see it up close you'll understand why.
"Something you probably didn't know is that the Loch Ness is basically pitch black, and it is because when it rains the peat from the mountains falls into the water, making it quite dark."
Top 5 travel tips in Loch Ness
1. Visit the mysterious Loch Ness
No matter when you read this, it's always a good idea to visit this magical lake. Its vast, deep waters of approximately 21.5 miles, plus the beautiful mountain scenery it is framed by, will make you feel like you're in another world. You can take one of the numerous boat tours and listen to the fascinating stories and legends about the creature that supposedly lives at the bottom of the lake.
2. Explore the village of Drumnadrochit
This pretty little village is a must when travelling to this region of Scotland. It's pretty, picturesque streets will make you feel like you're in a fairy tale, and it's surrounded by beautiful meadows where lovely cows and sheep graze all day. You can spend the day visiting all the tourist attractions such as squares, cafés and restaurants, as well as taking pictures of the stunning countryside.
3. Learn more about the Loch Ness at The Loch Ness Centre and Exhibition
If you want to learn even more about this fascinating lake, this place is perfect, as its exhibits will teach you through pictures and videos everything you need to know. In addition to this, you can find out about the various past and ongoing expeditions into Nessie, the famous Loch Ness Monster, including one of the most famous in 1987 called Operation Deepscan, which includes sound readings from the depths of the Loch's waters.
4. Do the fun Loch Ness 360° Trail
This route is ideal for those who love hiking. With a length of approximately 80 miles starting and finishing in the pretty town of Inverness, here you can get a fairly complete tour of Loch Ness. And one of the advantages of this route is that it can be done in many ways, either on foot, by bicycle and, if you are more adventurous, also on horseback.
5. Discover The Caledonian Canal
This canal has been used for transport since 1849 and is part of a large system of water bodies of approximately 60 miles, including Loch Linnhe, Loch Lochy, Oich and the longest, Loch Ness. Now used as a tourist attraction, you can navigate its waters on the canoe and boat trips that are available to visitors.
FAQs: Holiday Rentals & Lettings in Loch Ness
How much do the holiday lettings in Loch Ness cost on average?
The coronavirus has severely impacted the travel industry. Based on our 2020 data, Loch Ness has an annual average price of £185.99 per night.
Which months allow you to save the most on holiday rentals?
Travellers who want to save as much as possible should travel to Loch Ness in January, February, and March which are the months that offer the best prices, with average prices of £129.13, £138.11, and £152.1 per night, respectively, based on data collected in 2020.
When are holiday rentals more expensive in Loch Ness?
When it comes to renting a holiday letting in Loch Ness, the highest prices are usually seen in the month of August (with an average of £237.45 per night), followed by June (£236.95), and July (£232.01).
Are there usually many holiday rentals available in Loch Ness?
In order to not have problems finding accommodation in Loch Ness, it is necessary to be proactive, as 61% of rentals are usually booked, according to last year's data.
What are the best months for a last-minute getaway?
December, November, and May are, in order of highest to lowest, the months offering the largest number of accommodations available, with respective average availability figures of 61.5%, 57.5% and 53%.
When are fewer lettings available?
According to data from 2020, the months when it is most difficult to find accommodation in Loch Ness are, in order, September (with 11.5% of available rentals), August (12.4%), and October (29.2%).
Are there many holiday lettings in Loch Ness?
Holidu has paired up with 12 different partners to give you an inventory to choose between 160 properties we have in Loch Ness.
Holiday destinations in Loch Ness
Holiday destinations nearby
Holidu compares hundreds of websites to find your perfect holiday rental for the best price.