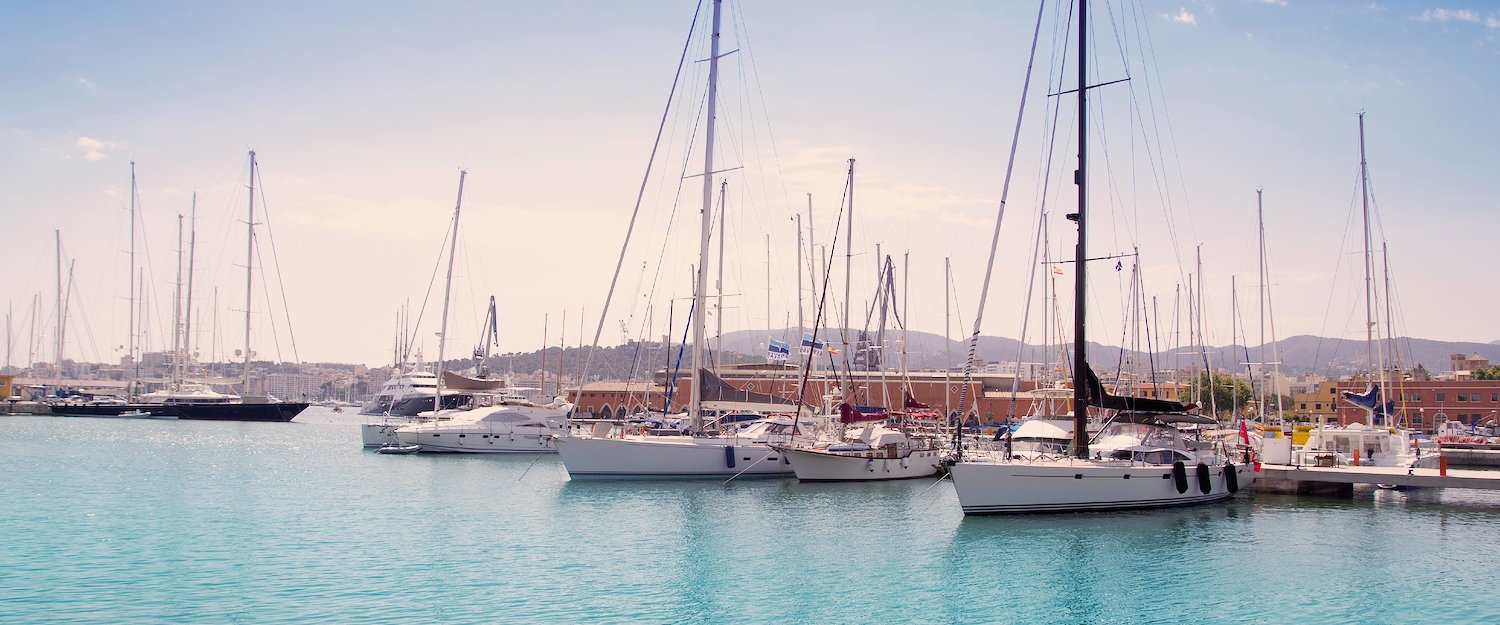 Villas in Portals Nous
21 properties for Villas. Compare and book at the best price!
Popular Villas in Portals Nous
Find Villas in Portals Nous
Highlights in Portals Nous
Stunning marina
Exclusive and unique resort
Elegant and fine dining
Great nightlife
Fantastic shopping
Most popular amenities for Villas in Portals Nous
Other property types in Portals Nous that might be interesting:
Villas in Portals Nous
Exclusive villas in a picturesque setting
Just 6 miles from the capital of Majorca, Portals Nous overlooks the exclusive marina of Puerto Portals and the fantastic beaches and coves bathed by the Mediterranean in the bay of Palma. The residential area of Portals Nous is an exclusive setting with luxury and stylish villas, surrounded by great views of the mountains and the sea.
Splendid villas by the sea
Nestled on the hills of Portal Nous, most villas offer you excellent amenities to accommodate up to 10 or 12 people. Have a fantastic family holiday or book a villa with your friends and enjoy the relaxed atmosphere of a villa, while being close to the main lively spots in the capital and the most wonderful beaches on the island. Private gardens and playground areas, jacuzzis, Internet access and A/C are some of the little extras you can add to your stay. Browse the list of properties and find the one that suits your holiday needs. Enjoy a fantastic villa by the sea!
Travellers and activities
Portals Nous for beach lovers
The beaches in Portals Nous are defined as regal. Platja de l'Oratori is one of the most beautiful beaches in Majorca, close to the exclusive marina. From the fine gold sandy beach, you will have magnificent views of the surrounding bays and the sea. A paradise for nature lovers! From the bay, you will also see a small rocky island in the sea. Since the waves are very soft in Platja de l'Oratori, you can easily reach this rocky islet by swimming. Platja Portals Nous, Known as Cala Bendidat, is a small stretch of golden sand with a small beach bar and water sports on offer from jet skiing to kayaking, pedal boats and windsurfing. Enjoy the quietness and beauty of these two pieces of paradise bathed by the azure of the Mediterranean waters.
Portals Nous for exclusive holidays
Portals Nous is a small but exclusive area nestled between Palmanova and Illetas. Glamour, luxury and elegance go hand in hand. Yachts and stunning boats fill in the moorings and give the resort a classy touch. The beaches invite you for a dip in its waters, a pleasant walk along the palm-fringed promenade and a sip of your favourite cocktail after a nice meal at the beachfront restaurants and terraces. Rent a villa in Portals Nous and enjoy your holidays surrounded by peaceful vibes in a lavish atmosphere!
Did you know you can also have a fabulous yacht? Yes! Charter your own private yacht and experience the most exclusive activity discovering hidden spots along the fantastic Majorcan coastline.
Top 7 travel tips in Portals Nous
1. Palma, the capital of the island
A visit to Palma is a must! The capital of Majorca is a beautiful city with an impressive Gothic cathedral overlooking the bay, the Royal Palace of La Almudaina and the medieval fortress of Bellver Castle, well known for its circular shape. Discover the city centre, the museums, the beaches and the local gastronomy where ensaimadas and sobrassada will delight your taste buds!
2. The pearl, symbol of elegance
Pearls are gems of unmistakable delicacy and the Majorica brand in Majorca have reproduced the nearly perfect handmade organic pearls with a lustre, texture and iridescent effect that no one else has. Diamonds are a girl's best friend, but pearls are the most desired and sought-after jewels. These round little beauties have been a symbol of elegance in many civilisations up to our day. Look for your best souvenir and take a bit of the Majorcan elegance home with you.
3. Stroll along the port
Portals Nous and its port are well known by many holidaymakers from all over Europe. Have a pleasant walk and admire the hundreds of yachts along the promenade called Marina Portals, where you can browse some accessories and clothes at the quaint shops offering exclusive and unique fashion trends. One of the best moments of the day is watching the light fading out on the horizon as the sky gets darker and the marina is filled with lights.
4. Shake your body!
Do you feel like dancing? Portals Nous is a great spot for fun and nightlife. Have a great time in El Arenal. Dress up and start a quiet evening at the well known Balneario 6, located on the promenade and then, head to the famous "calle del jamón" (ham street) and Ritzi, Paradigm or the Bierkönig nightclubs. Come and dance away to the best and international music. Have a great time!
5. Indulge on fine cuisine
After a long day at the beach or an intense shopping day, you are going to need to recharge your energy before going out again. Breakfast, lunch and dinner will raise your senses. From international cuisine to Italian food, Mediterranian delicacies and Majorcan specialties. Are you up for some sashimi and creative sushi rolls? The finest Japanese experience is at Lucy Wang, Asian dishes with a twist. Luxurious and gourmet dinner? Wellies Rits is an upmarket Italian restaurant with a refined menu including lobster, oysters and caviar. Flanigan is one of the most popular places for its fresh fish. One suggestion? Try their delicious apple pie!
6. The exclusive shopping experience
When we talk about luxury and glamour, it is not just the impressive yachts or the stunning villas, but the shops too. Find some of the best fashion boutiques with incredible outfits and unique shoewear. Browse the best jewelleries and look for the perfect gift or souvenir. Find the best nautical accessories and clothing for your days on the boat and finally, relax and pamper yourself with a massage, a facial or a treatment at the spa.
7. A golf destination
Golf enthusiasts choose the island of Majorca for its prestigious and unique golf clubs. Portals Nous is used by many golfers as a base to travel to some of them, which are usually a 10-minute drive. Enjoy a round in Golf Son Quint, Golf & COuntry Club Poniente or Golf Son Muntaner. Have an amazing day of sun, golf but do not let the views distract you!
FAQs: Villas in Portals Nous
Which filters are the most searched for by holiday-makers when organising their holiday in Portals Nous?
According to the database from Holidu, when travellers browse for villas in Portals Nous, the most searched for filters are: pool (83%), Wi-Fi (75%), and air conditioning (17%). Last year, the majority of researchers selected at least one of these services when finding the perfect villa.
Which types of facilities can you expect to find in the villas in Portals Nous?
Among the facilities you can find on Holidu, it appears that the villas in Portals Nous offer everything that holiday-makers dream of! Here, the villas generally include a variety of amenities, the most popular being: air conditioning (96%), Wi-Fi (88%), and pool (85%)...Pretty cool!
How are the villas in general rated in Portals Nous?
On average, the villas here are quite highly rated. According to the Holidu data, 38% of villas have a rating of 4.5 stars. A percentage high enough to confirm that there are many which are very enjoyable and will be the perfect choice for your next holiday.
Are the villas in Portals Nous child-friendly?
Holidu's data reveals that 58% of villas in Portals Nous are suitable for holidays with children, it will therefore not be difficult to find the ideal villa for you and your children.
Are the villas in Portals Nous suitable for travellers and their pets?
According to Holidu's data, only 8% of villas in Portals Nous accept pets. We can therefore assume that there are better destinations in Spain for our four-legged friends.
Do the villas in Portals Nous mostly offer an internet connection?
Of course! According to Holidu's data, 88% of villas in Portals Nous have Wi-Fi. It is therefore no problem for you to will be able to stay connected throughout your stay!
How much does it usually cost for villas in Portals Nous?
The villas in Portals Nous are generally quite expensive. According to the data collected last year, 58% are at more than £500 a night.
Do the villas in Portals Nous typically have a fireplace or a pool?
For sure! According to last year's data, the villas in Portals Nous are ideal in summer and winter. Here, 42% are equipped with a fireplace and 85% a pool.
Are the villas in Portals Nous suitable for stays with friends or rather for a holiday as a couple?
In Portals Nous, according to the data collected last year, 81% of villas welcome groups of up to eight people, 85% of these villas contain at least four bedrooms. But 100% of villas are also suitable for up to four guests, 100% of the villas have at least two separate bedrooms. This is therefore the ideal destination for travelling in small or large groups, with family or friends!
Holiday destinations nearby for Villas
Holidu compares hundreds of websites to find your perfect holiday rental for the best price.