Other holiday ideas and property types in Ibiza that might be interesting
Prices and availability
Current Holiday letting prices Ibiza
£313 annual average
Jan
Feb
Mar
Apr
May
Jun
Jul
Aug
Sep
Oct
Nov
Dec
Average price per week
Current holiday letting availability Ibiza
53% annual average
Jan
Feb
Mar
Apr
May
Jun
Jul
Aug
Sep
Oct
Nov
Dec
Percentage of available lettings
Searching for holiday rentals and lettings in Ibiza by the beach with great difficulty is a thing of the past with Holidu. Our fantastic platform offers you the chance to easily find your dream Ibiza accommodation by utilising our user-friendly search function. Explore all the amazing aspects of this iconic island and rediscover yourself when you book your best stay online. Below, you will find a quick rundown of the types of amenities you can expect to find at our properties in Ibiza!
As you can see by viewing our current offers, we have a whole range of holiday rentals and lettings in Ibiza that are equipped with:
Pool
Internet
Pets allowed
Balcony/Terrace
TV
Air conditioning
Garden
Parking
Washing machine
Things to know about Ibiza
Holiday Rentals in Ibiza – Summer, Sun, Sand and The Sea
When you choose affordable holiday lettings in Ibiza, you are booking a stay on the second-largest of Spain's Balearic Islands. It is situated amid the crystal-clear waters of the Mediterranean Sea and close to the Spanish mainland. The properties that we feature on Holidu offer all the amenities you could want in an accommodation with perks such as swimming pools and well-maintained gardens. These bookings are perfect for an amazing island getaway with family, friends or your partner. When you book with Holidu, you can choose from a selection of properties in popular locations across the island. Choose a holiday rental in S'Argamassa for a stay on Ibiza's northeastern coast in an area known for soft, white sands, tranquil surroundings and waters that are ideal for kayaking, paddleboarding and snorkelling. Holiday rentals and lettings in Cala Tarida are perfect for visitors who want to stay on Ibiza's southwestern coast. The area is famed for its emerald green and turquoise waters and its sandy shores which are ideal for a game of volleyball. There is also a nearby diving school where you can take lessons.
In the north of Ibiza, you will find the original part of the island that is known for its green pine forests and its fertile red earth. Steep, impressive cliffs and idyllic beaches dominate the romantic landscape on the island's north coast. Holidaymakers looking for peace and relaxation will feel at home with options to kick back in Ibiza holiday apartments and Ibiza fincas located in St Llorenc de Balafia.
While the northern coast of Ibiza is strongly defined by the Serra de sa Mala Costa mountain chain, the south offers a flatter, easier-to-traverse landscape with sandy beaches and tiny hills. The most popular holiday destination in the east is Santa Eulària des Riu. It features a beautiful promenade, turquoise waters and a vast array of unique experiences. This is a great destination for families who are looking for relaxation.
Select holiday rentals in Ibiza in the south to explore the most beautiful and popular beaches that can be found on the island. They include the Playa de ses Figueretes located in Eivissa. The area is made up of many bays and small beaches that are popular with young holidaymakers looking to soak up the Mediterranean sun. Along the beach, there are many excellent bars, restaurants and opportunities to enjoy water sports. The south also features the wonderful Parc Natural de ses Salines where you will find fields for salt production and bays that are ideal for bathing.
Holiday rentals and lettings in Ibiza under palm trees
Conveniently find the best accommodation in Ibiza to rent
Explore wonderful little fishing bays from your holiday lettings in Ibiza that are found in Es Cubells. There are plenty of rentals with pools that can be found further toward the centre of the island in St Josep de sa Talaia. You will encounter Ibiza's highest point known as Sant Josep Mountain. It reaches a height of 475 metres. Enjoy panoramic views of the island while you gaze at the picturesque, white houses that are typical of the region. Roam through extensive fields of pine trees and enjoy the vibe of the Ibizan lifestyle!
Sant Antoni de Portmany is found on the west coast of Ibiza. It is another haven for beach lovers who want to celebrate into the wee hours of the night. Countless bars and clubs are located along the area's promenade which are perfect for great nights out with friends or your partner. Ibiza's party scene is legendary with peak season running from mid-spring through late summer. This offers you flexibility with booking dates to experience the island's world-renowned nightlife.
The peak of summer arrives in July and August with temperatures regularly hitting the mid-30s Celsius. To cool off, Ibiza offers many excellent opportunities for water sports like scuba diving, jet skiing, banana boating and much more.
Because of Ibiza's small size and its towns that are easily accessible by road, it is recommended to hire a car for at least one of the days you are there so you can explore the island more extensively. Head to Cala d'hort Beach on the southwest coast for an amazing experience. It is just a stone's throw away from the unique Es Vedra rock island. This is another must-see spot. Finally, you can explore the cosy beach bay of Cala d'enserra on the island's northeastern corner. All of this can be done in one day with a car!
When plenty of options for accommodation in Ibiza to rent, you are never far away from all of the island's best action. Book with Holidu today and pack your bags!
Our top picks for an amazing Ibiza getaway
These highlights await when you book holiday lettings in Ibiza
Top 5 Travel Tips for Ibiza:
Explore culture, nightlife, and sandy beaches from your holiday rentals in Ibiza
id="tip-1"1. The sandy island of Formentera
Enjoy a rewarding day trip to the beautiful, sandy island of Formentera. It is famed for its beaches covered in white sand and the turquoise sea that frames them. This spot offers a distinctively Caribbean feeling right in the heart of the Mediterranean. The original charm of the island can be enjoyed at great holiday resorts like Es Pujols. You will find excellent villas, nice restaurants and boutique shops where you can purchase souvenirs to remind you of your getaway.
id="tip-2"2. Enjoy the best of Ibiza's nightlife
Ibiza's renowned nightlife is best enjoyed at the iconic Playa d'en Bossa. At Holidu, we have offer Ibiza Town holiday lettings located just 8 minutes to the north that are ideal for enjoying this party hotspot. This paradise for nightlife lovers attracts countless revellers to its well-known "Ushuia" and "Space" clubs where many famous, internationally acclaimed DJs provide lively and exciting music. Many bars and beach clubs make sure that nights spent here are unforgettable.
id="tip-3"3. Aguamar Water Park
Aguamar Water Park is located in Playa d'en Bossa. It is one of the must-do Ibiza tourist activities that we suggest during your island getaway. Booking Cala Llonga holiday rentals located just 24 minutes to the northeast is the perfect option for travellers who want to experience this amazing location. It features many pools and water slides with something for all ages and tastes. The park is easily accessible by road and lies near the city of Eivissa.
id="tip-4"4. Cala Boix Bay
Another popular excursion you can enjoy while in Ibiza is a day spent at the small Cala Boix Bay located in the island's east. This magical bay is renowned for its black sand and the imposing cliffs that surround it. A more active sea here is suited to body boarding and surfing. It is also an idyllic area for fun with family and friends. You will find fantastic restaurants where you can tuck into some paella under palm trees while taking in stunning sea views.
id="tip-5"5. The hippy markets
Ibiza is an island that enjoys a hippy cultural image. This is true even if this connotation has become a bit outdated these days. Colourful batik shirts and flowery headgear add to the island's incomparable charm. We suggest a visit to a hippy market during your stay. Visit the authentic "Las Dalias" market close to Santa Eulària des Riu where you can purchase unique jewellery and fascinating antiques.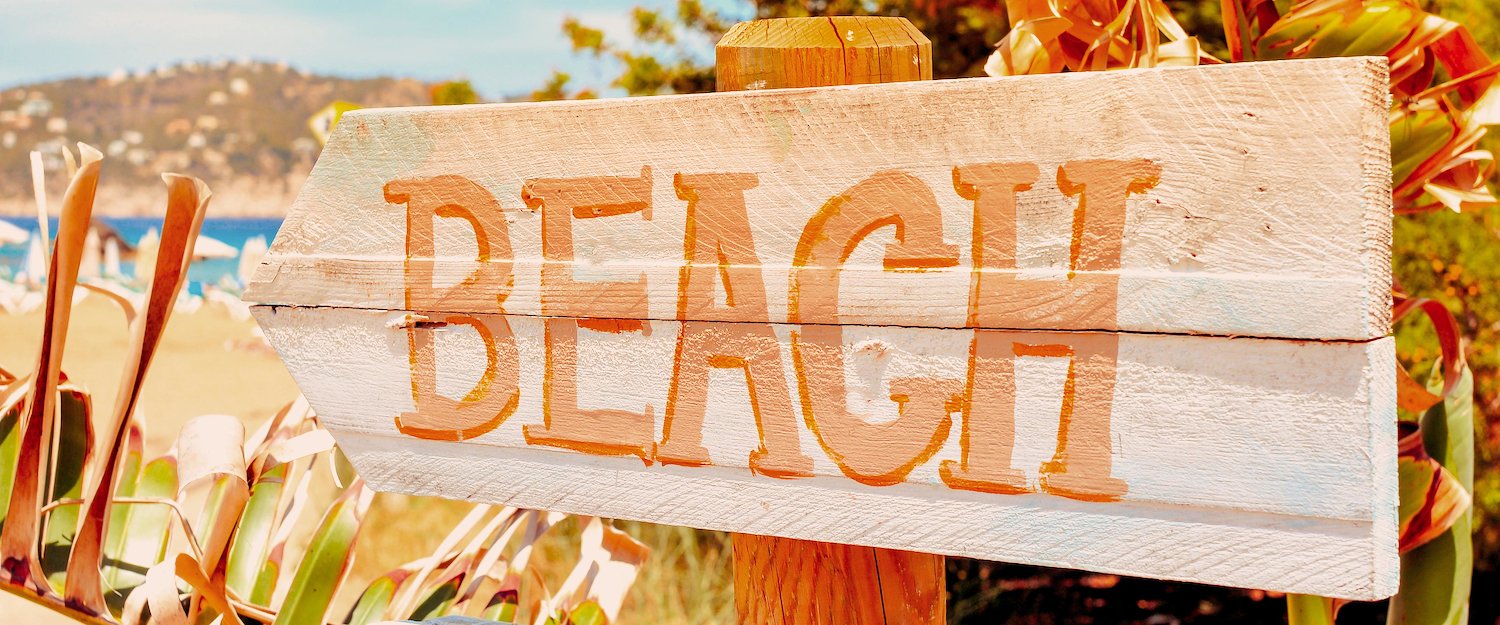 Rediscover yourself and book one of our holiday lettings in Ibiza!
It has never been easier to find affordable holiday lettings in Ibiza
Ibiza is an island that is associated with the sun. It offers a mix of relaxation options with a plethora of opportunities to experience some of Europe's best nightlife. With great water sports on offer and heaps of things to see and do, it is no wonder why Ibiza is one of the most popular destinations for travellers visiting from the UK. This is an island paradise that has become engrained as a part of British holiday culture!
Find your perfect holiday rental on this amazing island by browsing online with Holidu. Our easy-to-use search function allows you to easily determine how many rooms your accommodation should have, whether there will be internet access and other amenities such as TVs, child-friendly facilities and excellent proximity to great restaurants and beach bars. With many excellent rental options available for your holiday, you can easily tailor your dream experience. There has never been a better time to explore Ibiza so book your getaway today through Holidu!
You might even want to split your holiday up by doing some island hopping. Ibiza is one of four Balearic Islands. After your stay on the island, you can head across the sea and rent a holiday letting in Majorca or a property in Menorca.
Information about holiday lettings in Ibiza
| | |
| --- | --- |
| 🏡 Holiday lettings available: | 1349 properties. |
| 💳 Discount available: | up to -32%. |
| 🌙 Minimum price per night: | from £32. |
| ⭐ Most popular amenities: | Wi-Fi, air conditioning and balcony. |
| 🐾 Pet-friendly: | 296 properties. |
| 📶 For workation: | 96% of the properties. |
| 👩‍👩‍👧‍👦 For families: | 13% of the properties. |
| 🏊 With pool: | 866 properties. |
FAQs: Holiday Rentals & Lettings in Ibiza
Which types of amenities are offered at the holiday lettings in Ibiza?
Out of all of the amenities offered by Holidu, it appears that the holiday lettings in Ibiza offer everything that travellers desire! Here, holiday lettings generally include a variety of facilities, the most popular being: Wi-Fi (95%), air conditioning (90%), and swimming pool (82%)... Are you convinced yet?
How are the holiday lettings generally rated in Ibiza?
On average, the holiday lettings get quite positive reviews. Last year's information reveals that 31% of holiday lettings have a rating equivalent to or higher than 4.5 stars. This is a relatively high percentage which allows us to confirm that there are many which are very comfortable and will be the perfect choice for your next holiday.
Are the holiday lettings in Ibiza suitable for holidays with children?
Judging by information from Holidu, less than 10% of holiday lettings in Ibiza are suitable for families with children. Here, it will most likely be easier to book for a group of adults.
Are the holiday lettings in Ibiza suitable for holidaymakers who wish to travel with their pets?
Yes! In Ibiza, 22% of the holiday lettings are pet-friendly, and 68% also have a garden!
Do the holiday lettings in Ibiza often have Wi-Fi?
Yes! According to Holidu's data, 95% of holiday lettings in Ibiza offer Wi-Fi. So no need to panic, you will be able to access your emails and favourite social media sites throughout your stay!
What is the average price for holiday lettings in Ibiza?
Most of the holiday lettings in Ibiza (57%) cost less than £100 per night. Therefore, this destination is perfect for booking an affordable holiday letting!
Do the holiday lettings in Ibiza usually have a fireplace or a swimming pool?
Yes! According to Holidu information, 82% of holiday lettings in Ibiza are equipped with a swimming pool. This is a dream destination for sunbathing and relaxing by the swimming pool! In addition,56% even have a barbecue!
Are the holiday lettings in Ibiza suitable for holidays with the whole family or better for an escape as a small group?
In Ibiza, based on last year's information, 43% of holiday lettings are suitable for up to eight guests, and 45% of these holiday lettings contain at least four bedrooms. But 82% of holiday lettings also welcome small groups of up to four guests, and 74% of the holiday lettings are made up of at least two separate bedrooms. Ibiza is, therefore, the ideal destination for groups of friends of all sizes!
When planning a luxurious holiday in Ibiza, are holiday lettings a good option?
Sure! The holiday lettings in Ibiza are quite well-equipped. However, if you are looking for unique holiday accommodation, we advise you not to wait too long to reserve, since the availability of holiday lettings fills up quickly. In Ibiza, 82% have a pool, 68% have a garden and 4% have a sauna. Also, if you are looking for a spacious property, 82% of the holiday lettings can accommodate big groups, and 68% have green spots in the surrounding area.
Do the holiday lettings in Ibiza offer outdoor space to enjoy?
80% of holiday lettings have a balcony or terrace, and 27% have a view. But it is not very common, so availability can be limited. If this is important to you, you should anticipate a bit more time for research. Also, don't forget to use the filters that suit you the best to be sure to find what you are looking for. However, 68% of holiday lettings in Ibiza have gardens, where you can bask in the sun. If you like to have lunch or dinner outside, and especially if you like barbecues, 56% of the holiday lettings have them.
When is the best time of the year to travel to Ibiza?
Without a doubt, Ibiza is the perfect place to enjoy summer in style. This is because according to the data, 82% of the properties here have a swimming pool, 68% have a garden and 90% have air conditioning. Don't wait any longer to book your accommodation in Ibiza to enjoy your summer holidays.
Holiday destinations in Ibiza
Holiday destinations nearby
Holidu compares hundreds of websites to find your perfect holiday letting for the best price.