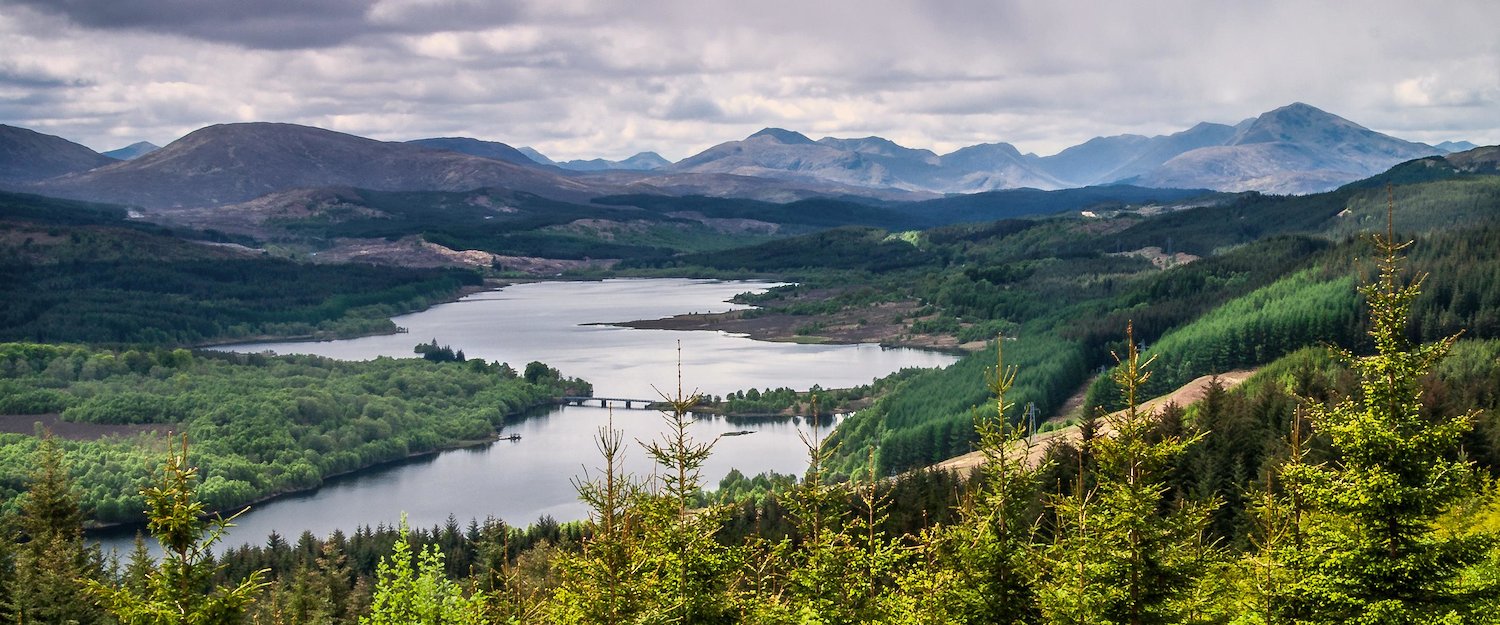 Holiday rentals and lettings in Islay
Start comparing over 31 rentals on Islay and book at the best price!
Popular Holiday Rentals & Lettings on Islay
Holiday Rentals with Free Cancellation
Holiday Rentals & Lettings in Islay
Pet-friendly Holiday Rentals & Lettings
Holiday Rentals & Lettings with Internet
Holiday Rentals & Lettings with Parking
Find Holiday Rentals & Lettings on Islay
Highlights on Islay
The southernmost island of Scotland
Eye-catching beaches
Amazing whisky production
Interesting galleries and museums
Historic monuments
Fun sporty events
Beautiful lighthouses
Prices and availability
Prices
December
January
February
March
April
13 Nov - 20 Nov
£158 per night
20 Nov - 27 Nov
£158 per night
27 Nov - 04 Dec
£157 per night
04 Dec - 11 Dec
£157 per night
11 Dec - 18 Dec
£156 per night
18 Dec - 25 Dec
£171 per night
25 Dec - 01 Jan
£182 per night
01 Jan - 08 Jan
£174 per night
08 Jan - 15 Jan
£157 per night
15 Jan - 22 Jan
£148 per night
22 Jan - 29 Jan
£153 per night
29 Jan - 05 Feb
£144 per night
05 Feb - 12 Feb
£139 per night
12 Feb - 19 Feb
£148 per night
19 Feb - 26 Feb
£147 per night
26 Feb - 05 Mar
£154 per night
05 Mar - 12 Mar
£158 per night
12 Mar - 19 Mar
£153 per night
19 Mar - 26 Mar
£158 per night
26 Mar - 02 Apr
£161 per night
02 Apr - 09 Apr
£165 per night
09 Apr - 16 Apr
£179 per night
16 Apr - 23 Apr
£186 per night
23 Apr - 30 Apr
£175 per night
Average price per week
Availabilities
December
January
February
March
April
Percentage of available lettings
Holiday rentals and lettings in Islay
Terrific settlements scattered all over the island
Boasting a handful of experiences and numerous places to explore, Islay is a fantastic holiday destination that you should consider as a candidate for this season. Recognized as the southernmost island in the Inner Hebrides of Scotland, Islay will be a wonderful playground to discover, with beautiful properties and lodges that will complement your days of adventure to perfection. Whether in areas such as Port Ellen and Ardnave, where magnificent beaches can be enjoyed, or in settlements such as Ballygrant, where fabulous lakes can be made the most of, holidaymakers will be able to completely choose the experience they wish to enjoy and perfect it with the accommodation of their preference thanks to Holidu. Pick Islay as your destination, add the finishing touch with a rental or letting from Holidu and live the holiday of a lifetime in Scotland's fantastic land!
Properties where to spend a heavenly stay
Besides presenting excellent locations on the vast island, holiday rentals and lettings of Islay will offer numerous benefits that will immediately enchant you. Starting with the most practical factors for every tourist, these fabulous lodgings present a capacity of up to twelve people, promising a delightfully comfortable stay for all couples, families and groups of friends who are encouraged to visit the area. In like manner, these settlements also offer advantageous aspects that are fully focused on the leisure of their guests, boasting eclipsing lake views, proximity to the island's best beaches and even beautiful gardens for travellers to relax in. Whether practical or focused on comfort, Holidu properties will bring the best experiences, benefits and advantages to your Islay holiday. Don't miss out!
Holidays in Islay
The area and getting around
Islay, a land known for its delectable Whisky
Besides presenting a tone of natural variety and an immense amount of fabulous attractions, the Islay territory also offers a wide range of whisky distilleries and is well known for this reason. Featuring multiple styles and flavours that according to the Scottish public offer the best quality on the market, the production of whisky has become of interest even to tourists from various parts of the world. That's why, if you find yourself on the island's soil while exploring Scotland, one of the most recommended things to do is to take part in Islay's renowned Whisky Trail. With a total of eight distilleries to choose from, tourists can pick the package that best suits their needs and explore the companies and sample the variety of products to their heart's content. Don't miss out on the experience and get into the Whisky spirit for a complete Islay holiday.
A territory full of diversity that you can discover completely
Going south to north, up and around the island, Islay ferry services will be the best allies any traveller to the region can have during their holiday. Offering the perfect experiences where you can let yourself be completely carried away by leisure, these fantastic ferry trips will be an absolute delight, mixing delicious onboard meals, relaxed cruises and even detailed glimpses of the various species that traverse the waters and skies adjacent to the island. Moreover, boasting the ability to reach various parts of the island and even access other spots of the country, Islay ferries will also present you with a transport alternative whenever you decide to stay a couple of days more in Scotland. Travel with style and comfort, using the ferry services that Islay and Scotland present on its fabulous waters!
Travellers and activities
Islay for beach lovers
Being surrounded by beautifully tidal bodies of water, Islay is undoubtedly an ideal place for beach lovers who want to fill their days off with stretches of sand, crystal clear water and a refreshing breeze. Whether in the north, south, east or west of the island, these fabulous landmarks are available at all times of the year, ensuring holidaymakers fun-filled experiences no matter the season. Being the perfect option for every group of travellers you can imagine, well-known spots such as Lossit Bay and Ardnave Point Beach will be the best options to explore. Invite your friends, family or even your partner for a leisurely experience visiting Scotland's fabulous Islay coastline.
Islay for art enthusiasts
Offering a different twist to a holiday packed with outdoor attractions and beautiful natural sights, Islay's cultural and artistic centres will be an island addition not to be missed. Exploring the themes of history and the various branches of art through beautiful collections and exhibitions, these venues will offer enchanting yet educational visits that will satisfy all your visitors' desires. Furthermore, by boasting workshops and events at their centres, these attractions will also add an interactive dynamic, which will make the experience much more fun and allow tourists to explore their artistic side. Maintaining a great reputation among island residents and art connoisseurs in the country, spots like the Museum of Islay Life and Outback Art Gallery will be the most reliable options to appeal to this season. Get into the spirit of the artist and enjoy all that the wonderful land of Islay has to offer.
"Islay presents numerous remains of civilizations from the Prehistoric Era, boasting arrowheads from almost 11000 BC as well as houses and forts from the Iron Age."
Top 5 travel tips in Islay
1. Have a blast visiting the lighthouse of the island
Scattered along its coastline, guarding sailors traversing the waters of the Atlantic Ocean, Islay's lighthouses will be among the Scottish attractions that tourists exploring the area will enjoy most. Featuring around two hundred lighthouses across the nation, these attractions truly represent intriguing sights, varying in architecture and embellished by the surrounding nature, always presenting a spectacle for the eyes. Some of the most beautiful examples we can recommend in the area are the Rinns of Islay and Carraig Fhada, acclaimed by both residents and travellers in the area who visit and discover their history. Explore the island's territory from north to south as you explore the interesting landmarks that Islay has to offer.
2. Learn about Islay's history through its monuments
Located in the heart of the island and along its beautiful coastline, the monuments and memorials on Islay's territory will be fabulous alternatives for travellers to learn about Scotland's past and take a closer look at its most influential events. Represented by buildings, statues and even charming benches across the island, these beautiful landmarks are an important part of the Scottish landscape and represent a means by which residents of the area remember the various milestones that shaped their nation. Out of all the options on the list, the American Monument is one of the most impressive examples thanks to its imposing structure that is accompanied by the cliffs of the area and the intoxicating sea breeze off the coast. Learn about the island's history in a more fun way by visiting Islay's memorials during your visit.
3. Spend tranquil days at Islay's ports
Complementing your days off with the lulling sounds of the waves, cool breezes and warm summer temperatures, the ports and harbours on Islay's mainland will be your best ally for a relaxing holiday. Featuring beautiful structures filled with charming and picturesque boats, these spots will offer unique places in which to enjoy a short stroll and represent fabulous starting points for sightseeing sessions in which to discover fabulous shops and restaurants with mouth-watering dishes. Featuring more resident recognition on the island, Port Ellen, Port Wemyss and Portnahaven's Harbours are options we can't help but recommend, even presenting glimpses of litters of seals that coexist across the width of Scottish waters.
4. Workout and discover with Walk Islay
Organised and held in April, the Walk Islay will be the best event where tourists in Scotland will be able to discover the nation's wonders in depth. Presenting a week-long of activities, this event invites members to walk various trails and routes across the island, highlighting wonderful aspects of the area such as the wonderful flora and marvellous animal variety that inhabit and complement the Scottish landscape. Add that long-awaited touch of nature to your leisure time by taking part in the eclipsing event that Walk Islay offers each year.
5. Dine at the best spots on the island
Offering superb menus of the finest Scottish dishes, made with the highest quality products in the area, Islay's restaurants and eateries will be the island's top spots where travellers can enhance their days with flavourful journeys. Varying between unique savoury dishes, impressive spicy flavours, delectable sweet tastes and even surprising sour plates, tourists will want to spend mornings, afternoons and evenings getting to know the country's culinary arts dish by dish. That's why establishments such as An Tigh Seinnse, Port Mor Café and SeaSalt Bistro will be fantastic spots you must explore, always presenting quality experiences to residents and visitors alike. Thus, if you want to indulge in the best finds of Scottish cuisine, be sure to visit their star eateries during your holiday season!
FAQs: Holiday Rentals & Lettings on Islay
On average, how much do holiday rentals in Islay cost?
Islay is one of the most expensive destinations in the United Kingdom! The price of a holiday rental is around £147.57 per night.
What time of year offers, on average, the best holiday rental prices in Islay?
According to our most recent historical data, the months that are the cheapest in Islay are June, May, and February, with average prices of £130.18, £135.65 and £140.14, respectively.
In which months is it more expensive to rent a holiday letting in Islay?
When it comes to looking for a holiday letting in Islay, the most expensive months are, in descending order, October, September and July with average prices per night of £166.81, £154.78, and £151.01, respectively.
Is Islay a good location for a spontaneous getaway?
We recommend you to book in advance in Islay as only 33% of the accommodations remain available, following the data observed in 2020.
What time of the year can I find more available holiday rentals?
In 2020, the months with the largest number of accommodations available in Islay were April, November, and March with average availabilities of 71%, 63.5% and 51.33%, respectively.
When are fewer lettings available?
The months with the lowest properties available in Islay are, in order, August, September and July, with respective average availability figures of 5%, 10.75%, and 19%, based on data collected in 2020.
How many holiday lettings does Holidu have in Islay?
Our inventory contains around 40 properties from 2 partners.
Holiday destinations nearby
Holidu compares hundreds of websites to find your perfect holiday rental for the best price.