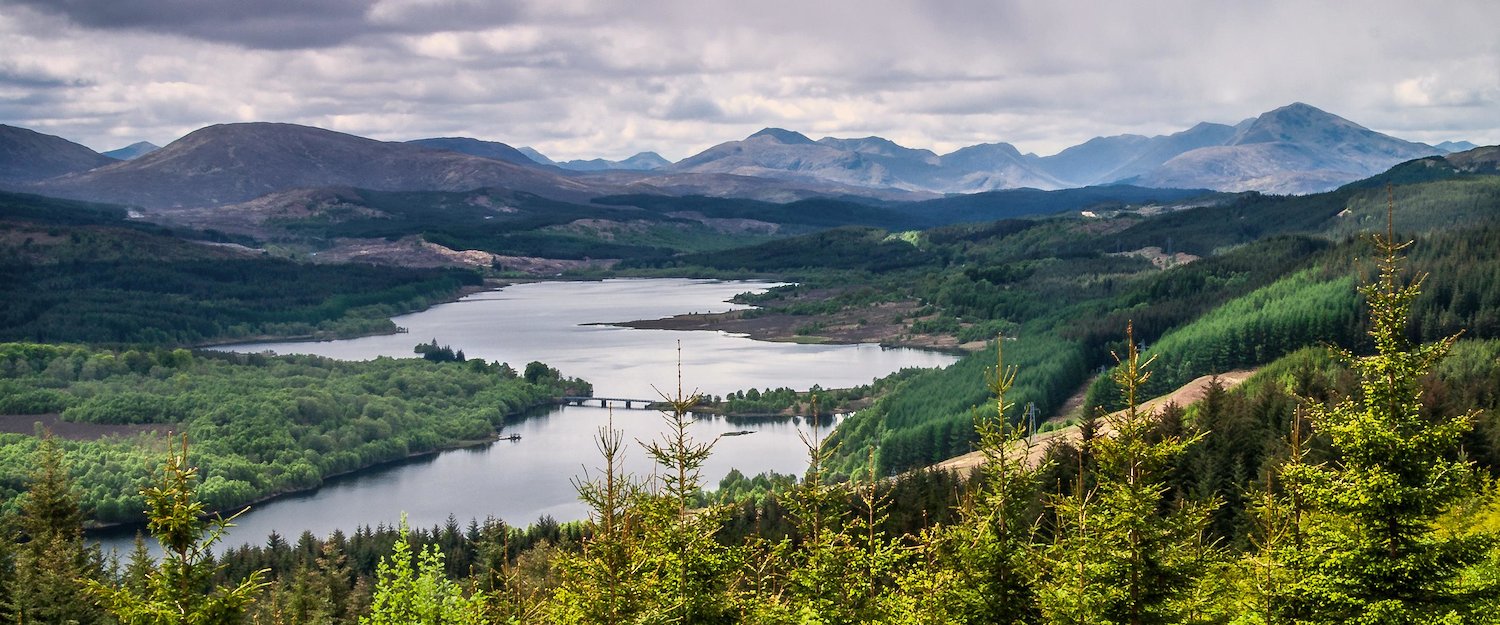 Holiday rentals and lettings in the Highlands
Start comparing over 2417 rentals the Highlands and book at the best price!
Best holiday rental deals the Highlands
Holiday Rentals with Free Cancellation
Holiday Rentals & Lettings in Highlands
Pet-friendly Holiday Rentals & Lettings
Holiday Rentals & Lettings with Pool
Holiday Rentals & Lettings with Internet
Find Holiday Rentals & Lettings the Highlands
Highlights the Highlands
Magical council of Scotland
Marvellous area of grandiose nature
Diverse and entertaining landmarks
Exquisite products and foods
Interesting traditions
Wonderful shops
Most popular the Highlands
Other property types the Highlands that might be interesting:
Prices and availability
Prices
November
December
January
February
March
16 Oct - 23 Oct
£154 per night
23 Oct - 30 Oct
£153 per night
30 Oct - 06 Nov
£149 per night
06 Nov - 13 Nov
£145 per night
13 Nov - 20 Nov
£145 per night
20 Nov - 27 Nov
£145 per night
27 Nov - 04 Dec
£148 per night
04 Dec - 11 Dec
£151 per night
11 Dec - 18 Dec
£153 per night
18 Dec - 25 Dec
£164 per night
25 Dec - 01 Jan
£179 per night
01 Jan - 08 Jan
£189 per night
08 Jan - 15 Jan
£172 per night
15 Jan - 22 Jan
£157 per night
22 Jan - 29 Jan
£157 per night
29 Jan - 05 Feb
£161 per night
05 Feb - 12 Feb
£161 per night
12 Feb - 19 Feb
£154 per night
19 Feb - 26 Feb
£153 per night
26 Feb - 05 Mar
£158 per night
05 Mar - 12 Mar
£163 per night
12 Mar - 19 Mar
£159 per night
19 Mar - 26 Mar
£156 per night
26 Mar - 02 Apr
£158 per night
Average price per week
Availabilities
November
December
January
February
March
Percentage of available lettings
Holiday rentals and lettings in the Highlands
Wonderful settlements scattered through the council
Dispersed over the area of Nairn, right by the coast of Loch Linnhe or on the heart of Thurso, Highlands' rentals and lettings are marvellous and diverse properties where travellers and tourists from all parts of the world can live the holiday of their dreams most comfortably. Tranquil and peaceful or dynamic and action-filled, these houses will guarantee everyone perfect accommodation that will complement their plan of stay to a tee. Choose the perfect spot thanks to Holidu and enjoy without measure while exploring this extensive region in the north of Scotland.
Vintage and modern properties for all styles of guests
Embellished and upgraded with wondrous gardens, luxurious saunas, delighting hot tubs and even refreshing pools, the marvellous lettings and rentals of the Highlands will be the most pleasant and magnificently equipped lodgings where to enjoy an unforgettable holiday this season. Boasting spacious areas, these accommodations will assure couples, families and large groups of friends private spaces where to spend some peaceful time alone as well as public areas where to share and have fun with companions. Leave your holidays in the hands of the astonishing Highlands region and enjoy the best experiences available on the market.
Holidays in Highlands
The area and getting around
Loch Ness, a place portrayed even in the dreamiest of Fairy Tales
Known as a location where curious tales of great renown unfold, Loch Ness is a wonderful Scottish attraction that, besides featuring a collection of legends and myths tied to its waters, presents a remarkable area where you can enjoy superb views and exciting activities of all styles. Thus, adventure seekers can navigate the waters of the loch with local recreational companies, whose activity packages can offer fabulous kayaking and paddleboarding experiences whereas, geeks and legend fans can visit the Loch Ness Centre & Exhibition and take part in an exploratory tour around the body of water to learn a little more about one of the world's most famous monsters and try to spot it for yourself. Explore and experience the fantastic attraction of Loch Ness for the full Highland experience.
Skye Island, where the skies are filled with stars and Auroras Borealis playfully dance along with them
Due to its location in the northwest of the country, the fantastic Skye Island presents an unobstructed location where travellers and tourists all over the world can enjoy all aspects of Scotland's nature without the annoying interruptions and inconveniences of the city. In fact, thanks to its large, sparsely populated area, the island's skies and wilderness present pristine, low pollution conditions resulting in breathtaking landscapes where the night skies are filled with stars and the magnificent Northern Lights add a magnificent splash of colour. The island as whole features nine Dark Sky Discovery Sites, of which Glendale, Kinloch Forest and Macleod's Table are the best spots to admire these magnificent natural phenomena. Choose the magnificent Highlands region as your holiday destination and enjoy awe-inspiring natural experiences this season.
Travellers and activities
Highlands for nature lovers
Flowery and full of life, the Highland wilderness is an ideal place for nature lovers who want to explore an overseas location and experience fantastic habitats that will fill their days with beautiful sights and magnificent diversity. Starting in a stellar way, tourists from around the world can visit the imposing mountain of Ben Nevis, the highest elevation in Scotland and the whole of the UK. Featuring fabulous ski trails in the winter and fantastic walking routes in the summer, adventurers will have something exciting and active to do at any time of year to experience the vast expanse of the mountain and, along with it, its diverse flora and fauna. In addition, holidaymakers can visit spots such as Handa, a small rocky and sandy island off the west coast of Sutherland where they can enjoy sights of the country's bird breeds and wonderful landscapes of different habitats. Get to know Scotland's vegetation and animal kingdom and enjoy a nature holiday in the Highlands region.
Highlands for adrenaline seekers
Going hand in hand with the region's fantastic natural highlights, the Highlands also feature fabulous recreational companies with which the daredevils of the world can have fun and explore the area. Traversing the vast Great Glen depression, Active Highs! is the region's best choice for a fun-filled and exciting stay. Offering complete holiday packages for people of all ages, adventurers big and small can explore the waters and lands of the area while participating in thrilling activities such as mountain biking, white water rafting, abseiling and rock climbing that will challenge them to summon their courage and face the great forces of nature. Plan a holiday full of exhilarating outdoor activities and enjoy the fabulous Highlands region beyond measure.
"Being Scotland's largest government area, the Highlands comprise communities that speak three different languages in their area, English, Scots and Gaelic."
Top 5 travel tips in Highlands
1. Visit Highlands' castles to know some of the council's history
Featuring a series of ruins or majestic structures, castles in the Highlands region are popular spots where visitors from around the world can learn about the country's history while enjoying interesting tours. Built over several centuries, castles such as Eilean Donan, Dunrobin and Urquhart invite you to enjoy immersive time travel that will help you learn about living conditions in the medieval era and some of the interesting events that took place in the area during those years. Visit the castles dotted around the Highlands and add a little history to your holiday while exploring the most popular attractions in the north of Scotland.
2. Sample a Highlands' speciality on Tomatin Distillery
Boasting its high-quality distilleries as one of the features that set the country apart from other holiday destinations, these magnificent attractions are some wonderful points of Scotland you must visit to complete your fabulous holiday on the Highlands. Known for creating one of the finest products on the market, Tomatin Brewery is an option we highly recommend due to its informative tours and superb tasting sessions that will present a complete and enjoyable experience for any holidaymaker who visits its facilities. Taste the exquisite whiskies that Scotland is famous for and enjoy a diverse holiday this exciting season.
3. Participate in the Highlands Games to learn about the council's traditions
Held at 22 locations within the council, the Highland Games are Scotland's most popular series of events, offering a detailed insight into the culture and traditions of the region to participants and attendees. Opening with a lively bagpipes tune, the competitions are based on popular games such as caber toss, stone put and sheaf toss and are usually hosted throughout May and September. Additionally, music and dance performances are also organized along with lively fairs where spectators and participants can enjoy delicious Scottish goods that will greatly enhance their experience. Learn about the customs of the Scottish community most actively and entertainingly by attending the Highland Games during your visit.
4. Discover the local talent by purchasing items on Highlands' shopping points
Because exploring the shopping spots of a previously unexplored holiday destination is always recommended for fabulous discoveries, here's a list of popular spots and hidden gems where you can sample and buy the council's best products at the best prices. Offering a wide range of shops with products of all styles, Eastgate Shopping Centre and Holm Mills Shopping Village are the right places to visit when you want to buy clothes, accessories and other types of decorations. On the other hand, if you're more interested in sampling the council's local produce and crops, alternatives such as the Inverness Farmers' Market and Dingwall Farmers' Market will be your best bet. Shop for custom-made shirts or delicious freshly baked bread and get a taste of the local talent the Highland council has to offer this holiday.
5. Taste some of the Highlands' best dishes before heading back home
Featuring a wide variety of mouth-watering dishes, tourists visiting the Highlands region cannot return home without sampling some of its best plates. Delicious and enjoyable even for the fussiest of eaters, dishes such as Scottish porridge, haggis, Cranachan and the Traditional Scottish Tablet promise magnificent culinary experiences not to be missed. Welcome the dishes of this vast Scottish region and enjoy an exquisite carnival of flavours that will leave your taste buds dancing in bliss.
FAQs: Holiday Rentals & Lettings the Highlands
How much do the holiday rentals in Highlands cost on average?
Highlands is one of the most expensive destinations in the United Kingdom! The costs for a holiday rental here amounts to about £134.46 per night.
When are holiday rentals cheaper in Highlands?
Those who want to be budget-friendly should travel to Highlands in March, January, and February which are the months that offer the most discounts, with average prices of £112.82, £113.42, and £113.52 per night, respectively, based on data collected in 2020.
When does the price of holiday rentals in Highlands go up the most?
When it comes to looking for a holiday letting in Highlands, the months when it is most expensive are, in descending order, August, July and October with average prices per night of £155.05, £152.22, and £142.17, respectively.
Are there usually many holiday lettings available in Highlands?
If you decide to discover Highlands, we suggest organising your holiday long before you go because it tends to be very high in demand, with an annual average occupation of 70% in the year 2020.
Which months offer the highest availability?
The most available months, on average, are January (with an availability of 54%), December (52.5%), and November (45.25%), according to the trends observed in 2020.
When are fewer lettings available?
Holiday rentals in Highlands reach their peak in demand in September, with an availability rate of 7.75%. The second most requested month is August, with 8.2%, and the third is July with 16%.
Are there many holiday lettings in Highlands?
Our inventory contains around 3200 properties from 25 partners.
Holiday destinations the Highlands
Holiday destinations nearby
Holidu compares hundreds of websites to find your perfect holiday rental for the best price.