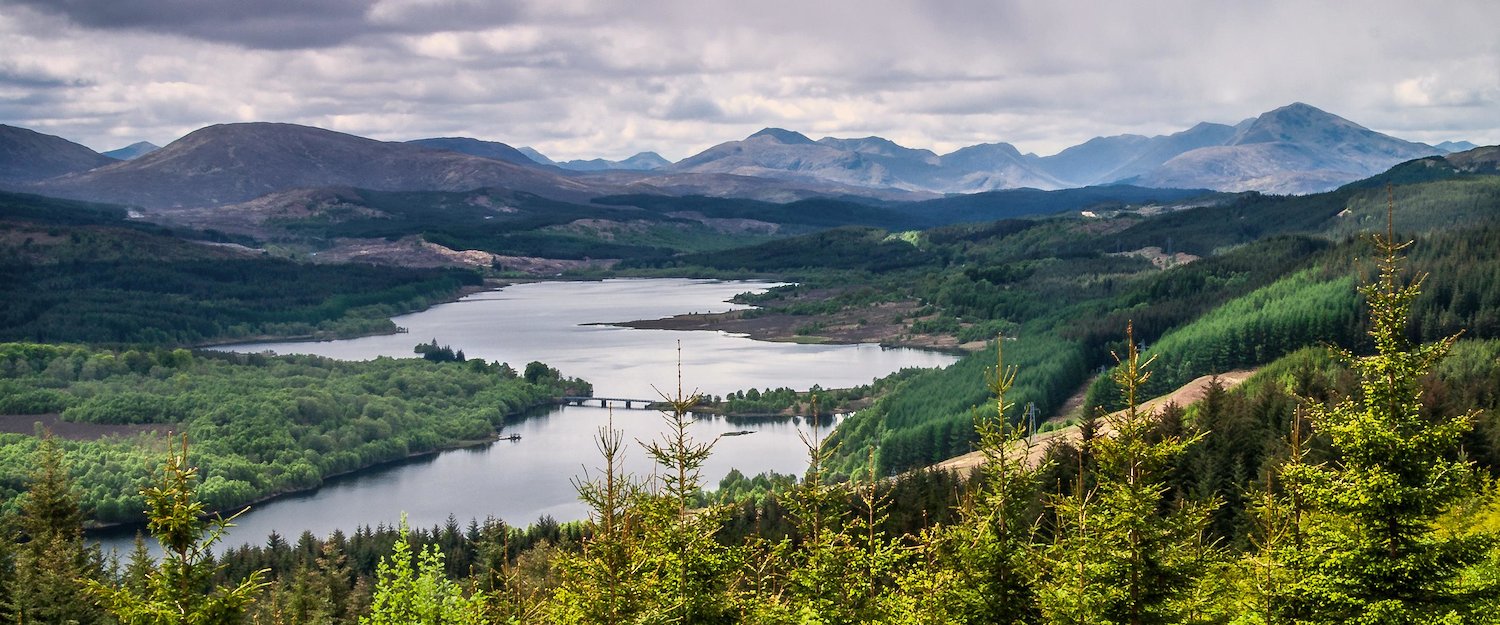 Holiday rentals and lettings on the Isle of Arran
Start comparing over 132 rentals on Isle of Arran and book at the best price!
Holiday Rentals & Lettings in Isle of Arran
Pet-friendly Holiday Rentals & Lettings
Holiday Rentals & Lettings with Internet
Holiday Rentals & Lettings with Parking
Find Holiday Rentals & Lettings on Isle of Arran
Highlights on Isle of Arran
Charming island in the West of Scotland
Various natural spaces
Numerous landmarks
Exciting recreations and attractions
Fun events
Delighting foods
Most popular on Isle of Arran
Other property types on Isle of Arran that might be interesting:
Prices and availability
Prices
July
August
September
October
November
December
January
February
March
April
May
June
Average price per week
Availabilities
July
August
September
October
November
December
January
February
March
April
May
June
Percentage of available lettings
Holiday rentals and lettings on the Isle of Arran
Grandiose settlements all over the Isle
Giving every traveller a perfect place where to enjoy countryside experiences, tranquil days by the shore or action-packed getaways in the centre of restless cities, the lettings and holiday rentals in the Isle of Arran are the best lodging options that you'll be able to find in all of Scotland's territory. Enjoy the most relaxing experience being lulled by the sound of the crashing waves or the greatest adventures filled with the most thrilling activities and recreations while staying on the most comfortable settlements of the island with Holidu and the Isle of Arran this season.
Wonderful rentals full of excellent amenities
Besides presenting wonderful locations, the marvellous holiday rentals and lettings on the Isle of Arran are beautiful buildings constructed and renovated with excellent appliances and amenities, offering you a great spot where you can reach everything you want to visit and a comfy lodgement where to unwind and relax. From fantastical pools and delightful saunas to luxurious terraces and charming gardens, these properties will have everything you want and need to enjoy your stay to the max. Furthermore, these lodgings will also offer you rooms and wings with great spaces, presenting the perfect options to book for a getaway with family, friends or even a couple. Reserve one of Holidu's residences and live an unforgettable experience on this grandiose island on the West Coast of Scotland!
Holidays in Isle of Arran
The area and getting around
Brodick Castle, a wonderful place of lovely nature and grandiose architecture
Situated on the outskirts of Bodrick's port, on land that has housed fortresses since the fifth century, Brodick Castle and Garden is one of the most iconic and wonderful attractions the island has to offer this holiday. Boasting decades of history within its walls, this grandiose castle is open to the public during the summer, featuring numerous wings, rooms and common areas that tourists and travellers can explore individually or with a guide for a more informative and comprehensive overview. Additionally, the grounds also feature eclipsing gardens, which contrast the sober brown fortress with beautiful greens, purples and reds, offering a wonderful space where to enjoy a relaxing stroll around the island's nature. So, whether you want to learn a little more about the Isle's history or want to admire its natural spaces, a visit to Brodick Castle should be at the top of your sightseeing list!
Goat Fell, a marvellous site high in the clouds
Listed as the highest peak on the island, Goat Fell is another of Arran's must-see attractions we recommend you to visit during your stay. Reaching impressive heights of 2867 feet, this natural wonder can be hiked, cycled or ridden on horseback and is one of the most iconic spots to enjoy Scotland's wonders and beautiful natural landscapes. So, if exercise trails or great natural views are of your liking, the mighty Goat Fell is an Isle of Arran's spot you cannot miss. Lace-up your trainers and get into the West Scotland action!
Travellers and activities
Isle of Arran for museum lovers
Showcasing magnificent options where the artistic talent of the locals and the island's history are proudly displayed and preserved, Arran's museums and galleries are promising local attractions for you and your companions to enjoy. Featuring several exhibits, collections and displays of all styles, these exponents will ensure an interesting visit suitable for all styles and tastes. Focusing on the various historical events that occurred in the territory and their influence on the culture and traditions of the community, the Arran Heritage Museum is a very interesting place to visit, filled with comprehensive exhibits on a variety of subjects that teach you about the isle and catch your attention in seconds. Conversely, exponents such as Arran Art Gallery showcase the island's art and local talent, presenting fantastic rotating collections of local artists and sculptors that will enchant your eyes with their beauty. Add a little culture, history, art and even archaeology to your holiday by exploring the museums and galleries the Isle of Arran has to offer this holiday season.
Isle of Arran for couples
Besides the attractions and recreations that encourage learning for those who join or visit, the Isle of Arran also presents excellent spots where travellers and tourists can indulge in complete leisure and enjoyment. These fantastic activities also present the ideal settings in which to enjoy time with a special someone and are perfect alternatives for the couples of the world. Options such as Shiskine Golf & Tennis Club are great for those who love to play sports in their spare time or enjoy peaceful recreations that incite a little competitiveness. On the other hand, alternatives like Lochranza Distillery are great for people who love to share experiences while tasting new or different flavours, thanks to their tours and wine tastings available to all customers over the age of 21. Enjoy an exquisite glass of wine or a fabulous round of golf and live romantic moments with that special someone during your stay on Scotland's West Coast.
Since it is divided into regions known as Highlands and Lowlands, just like the whole country, the Isle of Arran is often called Scotland in miniature.
Top 5 travel tips in Isle of Arran
1. Visit the Giant's Graves and explore the Isle's territory
Located in a forest just outside Whiting Bay, the Giants' Graves on Arran are fantastic island attractions not to be missed this season. Although its name gives a slightly different idea of what they really are, these constructions are magnificent vestiges of Neolithic times and are categorized with the said name because they're collective tombs for a grand number of people. Adding charm to their image, these structures were found with dozens of artefacts from the Neolithic period and present the ideal place to learn about the island's past and its ancient communities. Add a little history to your holiday by exploring Arran's Giants' Graves.
2. Stroll the grounds of St Molios Church
Open to the public every Sunday, St Molios Church is another attraction in the area that might interest you. Presenting a fascinating experience for believers and agnostics alike, this religious ground will be the perfect spot to enjoy an enlightening session in a community and a visit filled with beautiful architecture that will completely delight your eyes. Stroll through Shiskine and enjoy magnificent services and remarkable architectural sights that will enhance your stay to the max.
3. Get to know the Isle's undergrounds by visiting King's Caves
Presenting a unique view across the entire width of the island, King's Cave is another attraction in the area that we highly recommend you visit. Formed by isostatic change on a beach, this cave is a popular spot in the area thanks to the iconic tail that is said to have provided refuge for Robert the Bruce in times of war, back in the 14th century. Because this king did such great work in his time, this cavern is of great interest and receives numerous tours periodically, which you can join to learn and explore. Learn about the coastal underground and the history of the country and the island by visiting King's Cave during your visit.
4. Enjoy an exciting time in Arran's festivals
Showcasing, preserving and celebrating multiple factors of their land, the festivals on Arran are magnificent local events that tourists and travellers can join or participate in to get to know the island and its community. Comprising a host of fun activities and fabulous performances, these events will present you with unforgettable experiences at all times of the year. Out of all the options, Arran Festival Malt and Music, Arran Folk Festival and Arran Mountain Festival are some of the most promising events that will introduce you to Scotland's culture, cuisine and music in a fun and varied way.
5. Sample the exquisite dishes of the island
Despite being a small territory in comparison to the other islands of Scotland, Arran is one of the destinations with some of the most extensive cuisines in the country. That's why, when you're on the island's soil, it's essential that tasting and sampling some of its most iconic dishes is high on your holiday list. Featuring a variety of sweet and savoury dishes, Arran's cuisine is fully inclusive of all tastes and cravings. Thus, out of the most popular choices, it is best to try dishes such as traditional Scottish oatcakes, a host of cheeses, Haggis, Cullen skink, cured meats table and malt whisky which are enjoyed and acclaimed by all kinds of diners. Make the most of your stay by indulging your taste buds every day on the wonderful Isle of Arran this season.
FAQs: Holiday Rentals & Lettings on Isle of Arran
What was the average price of holiday rentals in the Isle of Arran last year?
The Isle of Arran is one of the cheapest destinations in the United Kingdom! The price of a holiday rental is around £150 per night.
Which months allow you to save the most on holiday rentals?
Travellers who want to be budget-friendly should visit the Isle of Arran in November, December, and May which are the months that offer the best discounts, with average prices of £139, £140, and £142 per night, respectively, based on prices from the previous year.
In which months is it more expensive to rent a holiday letting in the Isle of Arran?
When you look at renting a holiday letting in the Isle of Arran, the highest prices are usually seen in the month of September (with an average of £164 per night), followed by August (£161), and March (£158).
Should I plan a trip to the Isle of Arran well in advance?
It is better to book your stay in plenty of time when visiting the Isle of Arran, as only 8% of our accommodations are usually available throughout the year.
What time of the year can I find more available holiday rentals?
The months that have the highest availability, on average, are January (with an availability of 19%), March (16%), and April (15%), according to the trends observed last year. However, even during the time when availability is the highest, the average is 16%. It would be a good idea to always prepare your holiday to the Isle of Arran in advance.
How many holiday lettings does Holidu have in the Isle of Arran?
Our inventory features approximately 150 properties from 4 partners.
Holiday destinations nearby
Holidu compares hundreds of websites to find your perfect holiday rental for the best price.