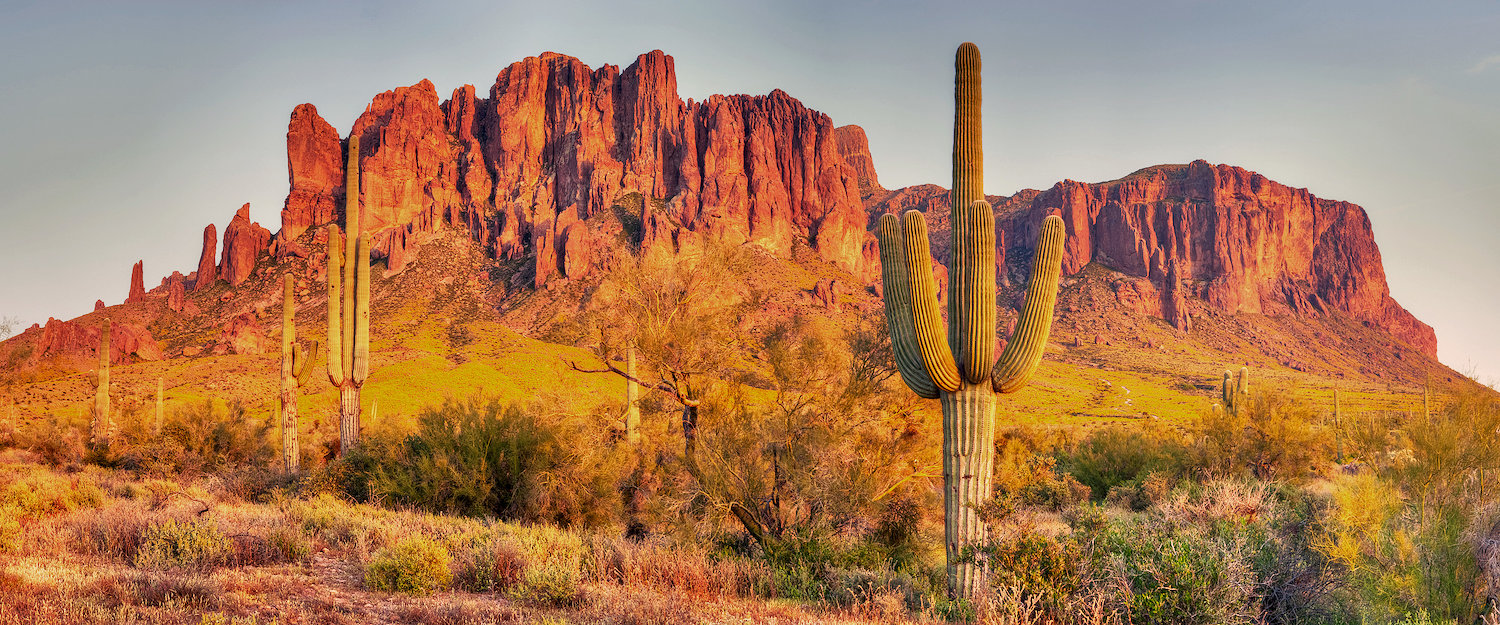 Holiday rentals and lettings in Tucson
Start comparing over 81 rentals in Tucson and book at the best price!
Popular Holiday Rentals & Lettings in Tucson
Holiday Rentals with Free Cancellation
Holiday Rentals & Lettings in Tucson
Pet-friendly Holiday Rentals & Lettings
Holiday Rentals & Lettings with Pool
Holiday Rentals & Lettings with Internet
Find Holiday Rentals & Lettings in Tucson
Highlights in Tucson
Multicultural heritage
Unforgettable scenery
Bicycle tours
Foodie capital
Canyons
Prices and availability
Prices
December
January
February
March
April
20 Nov - 27 Nov
£223 per night
27 Nov - 04 Dec
£234 per night
04 Dec - 11 Dec
£192 per night
11 Dec - 18 Dec
£164 per night
18 Dec - 25 Dec
£213 per night
25 Dec - 01 Jan
£243 per night
01 Jan - 08 Jan
£200 per night
08 Jan - 15 Jan
£211 per night
15 Jan - 22 Jan
£224 per night
22 Jan - 29 Jan
£227 per night
29 Jan - 05 Feb
£243 per night
05 Feb - 12 Feb
£208 per night
12 Feb - 19 Feb
£158 per night
19 Feb - 26 Feb
£188 per night
26 Feb - 05 Mar
£245 per night
05 Mar - 12 Mar
£228 per night
12 Mar - 19 Mar
£285 per night
19 Mar - 26 Mar
£451 per night
26 Mar - 02 Apr
£339 per night
02 Apr - 09 Apr
£131 per night
09 Apr - 16 Apr
£200 per night
16 Apr - 23 Apr
£236 per night
23 Apr - 30 Apr
£225 per night
30 Apr - 07 May
£361 per night
Average price per week
Availabilities
December
January
February
March
April
Percentage of available lettings
Holiday rentals and lettings in Tucson
Authenticity worthy of the American Southwest
If you are looking for an experience worthy of a trip to the United States, then you should organise a visit to Tucson. Here, you will find the most authentic experiences worthy of cultural diversity due to its heritage of western and even Spanish cultures. There are several areas where accommodation is recommended, Holidu has options for you near the Campus Farm and The Garden District, it allows you to be a few kilometres away from the most attractive tourist activities, exciting isn't it?
For a different experience, a different style
Of the holiday rentals that Holidu has for you in Tucson, the vast majority have the most up to date décor, which although they don't boast luxury, they are comfortable and beautiful, making you feel like you're in a home. They sleep up to 4, 6 or even 10 people, and have fully equipped kitchens and comfortable bedrooms, plus several of these places have gardens, barbecues and parking available, everything you need to start enjoying all that Tucson has to offer!
Holidays in Tucson
The area and getting around
A city full of culture waiting to meet you
Tucson is a major city in Arizona, USA. Pima County is located along the Santa Cruz River in the Sonoran Desert, 190 kilometres (116 miles) southeast of Phoenix. The city is home to the University of Arizona and its Arizona Museum of Art and MOCA Museum of Contemporary Art. It is located in the valley adjacent to the Santa Cruz River, surrounded by mountains and the Rincon, Santa Catalina, Tucson and Santa Rita Mountains. This is a city of strong contrasts, where diversity dominates. Diversity of peoples, landscapes, different cultures ... The influence of its indigenous past still exists today, as well as memories of Spanish and Mexican culture. Its climate is arid, with extreme temperatures in summer and heavy rainfall during certain times of the year, which often causes flooding in the city.
Learn a little bit more about what Tucson has to offer
You can easily get to know Tucson - it's a place that's full of museums! You'll even get a great visit in your planning by getting the full experience of the outdoor Sonoran-Arizona Desert Museum, which has trails that take you through desert settings with over 230 species of animals and 1,200 species of plants. Another exciting feature of Tucson is the area's incredible canyons, such as the spectacular and famous Grand Canyon of Colorado and Canyon de Chelly, and volcanic mountains such as Humphreys Peak, at 3,862 m, which is the highest point in Arizona; and on the southern edge of the plateau is an area of cliffs. In addition, Tucson has several rivers flowing through Arizona, as well as the Colorado and its tributaries. The Colorado enters the state of Utah and stretches approximately 350 kilometres through the Canyon region and forms the natural border between Nevada and Arizona, Arizona and California.
Travellers and activities
Tucson for culture lovers
We've already told you, the culture you can get to know in Tucson is intriguing, that's why there are many tourist centres and places for them, one of these we'll mention is Arizona-Sonora Desert Museum, this is a natural history museum that if you are one of those who admire and adore nature, you'll love it and it will be entertaining for you, you can appreciate the flora and fauna of the desert with a friendly staff that will explain to you what you need, but don't forget to wear a hat, sunglasses and a good sunscreen! You'll last a long time in the sun. On the other hand, the Mission San Xavier del Bac is a must on your trip. Remember when we mentioned that Tucson is a fascinating place because of its cultural heritage? Well, in this mission you will appreciate part of what the indigenous and Spanish culture left, even this is one of the baroque style missions that the Spaniards used to catechize them, impressive!
Tucson for nature lovers
Tucson has the most beautiful and peculiar natural locations, that's why they are part of those visits that can't be missing in your planning. One of the recommendations we will make is to go to Tucson Mountain Park, many people say that getting lost in its trails is a pleasure, accompanied by the sagueros that in every corner are better; besides, the views are magical and there are simple and challenging paths, you can choose what you want to walk with your family. Now then, we have mentioned that Tucson's canyons are incredible, and with this we invite you to go to Madera Canyon, here besides admiring the natural beauty in flora and fauna that dominates it, you can also enjoy several picnic areas, hiking trails, climbing, resting a moment and camping while enjoying the presence of hummingbirds; at the same time, you can take your bike and do a little exercise on all its trails.
"Did you know that Tucson is one of the fastest growing areas in the United States?"
Top 5 travel tips in Tucson
1. Take a historical tour of Tucson
One of the activities you can do in Tucson are bike tours that have a historical guide along with them. You can ride to the Rattlesnake Bridge in downtown, while the guide tells you about all the thieves who make Tucson their home, all those fun facts while you ride your bike! You can go from Barrio Viejo to Barrio Kroger Lane or 4th Avenue
2. Sabino Canyon ready for the tourists
Remember that Tucson has outstanding canyon scenery and Sabino Canyon is one of them; the ride you can do in this canyon takes 45 minutes in the Santa Catalina Mountains, just enjoy all the scenery and fresh air that Tucson allows!
3. Let's go on a treasure hunt
Urban Adventure Quest has come up with a way to take the treasure hunt from the computer to real life. With this one you can take a guided tour of Tucson from your smart phone, you'll make your way through the city's obstacles, solving clues and learning about local history facts, super fun!
4. A cycling town... and a foodie town too
One of the quirkiest activities you can do in Tucson is a tour of the city, and, you'll get to taste delicious tacos and hot dogs! These are from Sonora Restaurant. Remember we mentioned that Tucson has a lot of influence from other cultures? That's why you should take advantage of this tour and learn more about all the cultural heritages of this US state
5. A park of diversity
One of the parks where you can learn more about Tucson's flora and fauna is Tohono Chul. It's an iconic visit in the area, not to be missed! You'll see some of the desert plants that are characteristic of Tucson and there are several restaurants where you can enjoy delicious potatoes and eggs, highly recommended!
FAQs: Holiday Rentals & Lettings in Tucson
On average, how much do holiday rentals in Tucson cost?
With an average price of £174.18 per night, Tucson lies at the lower end of the price range for holiday lettings in the USA.
When can you get the best deals on holiday rentals in Tucson?
Those who want to be budget-friendly should travel to Tucson in July, December, and November the cheapest months of the year, with average prices of £156.24, £158.48, and £161.29 per night, respectively, based on data collected in 2020.
When are holiday rentals more expensive in Tucson?
It can be concluded, analysing the data for the year 2020, that the cost per night for accommodation is usually higher, on average, during the months of May (£204.45), June (£200.06), and March (£191.07).
Is Tucson a good location for a last-minute getaway?
It is better to plan ahead in Tucson as only 17% of the accommodations remain available, following the data observed in 2020.
What time of the year can I find more available holiday rentals?
September, August, and October are, in order of highest to lowest, the months that present the largest number of properties available, with respective average availability figures of 37.5%, 36.5% and 25.6%.
How many rentals are available in Tucson?
In Tucson we collaborate with 2 different partners to give you a choice of 140 properties, so you will not be short of options!
Holiday destinations nearby
Holidu compares hundreds of websites to find your perfect holiday rental for the best price.