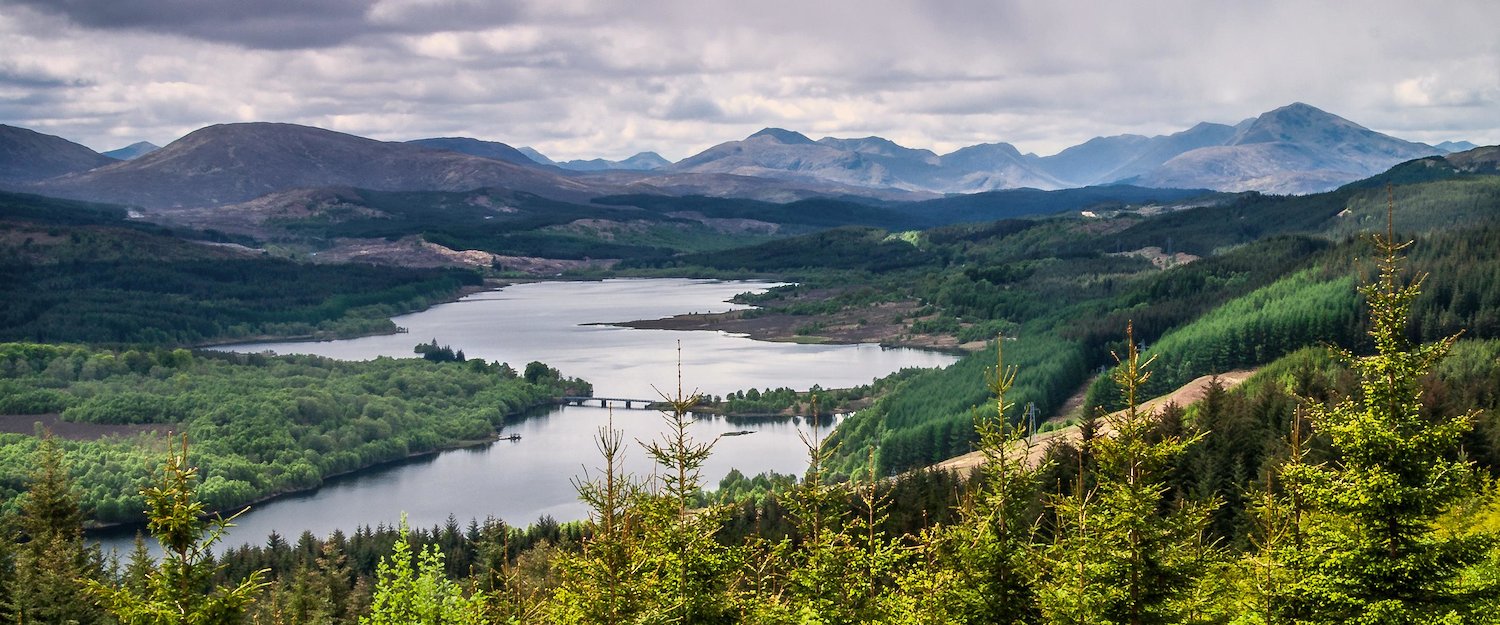 Holiday rentals and lettings in Moray Firth
Start comparing over 170 rentals in Moray Firth and book at the best price!
Holiday Rentals & Lettings in Moray Firth
Popular Holiday Rentals & Lettings in Moray Firth
Holiday Rentals with Free Cancellation
Pet-friendly Holiday Rentals & Lettings
Holiday Rentals & Lettings with Internet
Holiday Rentals & Lettings with Parking
Find Holiday Rentals & Lettings in Moray Firth
Highlights in Moray Firth
Wonderful beaches
Wild marine life
Delicious whisky
Fun hiking trails
Most popular in Moray Firth
Other property types in Moray Firth that might be interesting:
Popular Destinations in Moray Firth
Prices and availability
Prices
August
September
October
November
December
January
February
March
April
May
June
July
Average price per week
Availabilities
August
September
October
November
December
January
February
March
April
May
June
July
Percentage of available lettings
Holiday rentals and lettings in Moray Firth
Traditional and comfortable holiday rentals with gardens
There are many stunningly beautiful places in the UK, but the destination Holidu has for you today is sure to steal your heart. Considered one of the largest fjords in all of Scotland, Moray Firth is a popular tourist location due to its beautiful sea views and natural wonders. And it's not just the ocean you'll be able to enjoy, but also all the interesting sites this location has to offer, from historical monuments to green hiking trails. And when it comes to accommodation, there are fabulous holiday rentals perfect for a dream trip. They have a style that may be traditionally British, but there are also those with a rustic yet homely style. However, what makes these accommodations quite popular are their large and lovely gardens, perfect for enjoying a day out in the fresh air but in the privacy of your rental.
Relaxing and spacious holiday rentals with ocean view.
No matter how many people you travel with or what your tastes are, you are sure to find the perfect rental for you. Firstly, the holiday accommodations available in Moray Fjord are quite spacious, with large rooms and well-lit living areas. You'll also be lucky enough to have all kinds of appliances at your disposal, such as a fridge, coffee maker, kettle, microwave, oven, heater and even a fireplace. Not only this, but also other services such as cable TV, and free internet connection to keep you connected even during your holiday. Finally, something that will surely convince you to stay in these rentals are the fabulous ocean views that you can get from your window, without a doubt, the best way to wake up every morning. Don't miss out and come and enjoy this Scottish gem! Book your rental now.
Holidays in Moray Firth
The area and getting around
A natural paradise in Scotland
This holiday destination is ideal for those who prefer to travel to the mountains, the countryside and the coast. The Firth of Moray has a wide variety of attractions, most notably the wilderness that characterizes this part of Scotland. And although a large part of its economic income comes from tourism, it is also a fishing area and has an important oil field. And as for its coastal area, something fundamental to note is that its seas are home to exceptional marine species such as whales and dolphins, which are protected by the Whale and Dolphin Conservation Society. All this is what constitutes this wonderful region, which captivates its inhabitants once they explore the depths of its green zones, its hills, mountains, rivers and oceans, all with that virgin and idyllic vibe.
An easy area to explore
To get to Moray Fjord you can take the easiest and best known route. You'll first need to get to the Highland capital of Inverness by plane if you want a quicker journey, but you can also travel by train or bus. Once in Inverness, you will only have two options, the train or the bus, but don't worry, it will only be a short journey of about an hour and a half. If you are following a schedule on your holiday, make sure you check the departure times so that you arrive in Moray Fjord on time. Now, once you've arrived, you'll find basic public transport such as buses and taxis in this community, but you can always hire a car or hire a tour service to take you to and from your attractions of interest.
Travellers and activities
Moray Firth for beach lovers
In the Moray Fjord you will , of course, find many beautiful beaches. Although not all of them are ideal for swimming due to their temperature and sometimes turbulent water , they are still a tourist attraction worth visiting. One of the most popular in this region is Findhorn Beach, which has pebbly sands and high tides, but there are two things that characterize this place beyond its general appearance. Firstly, it's an ideal spot for seal watching, when the tide is low and these creatures decide to pay a visit on a sandbank where the Findhorn River flows into the sea. Secondly, you'll find a few reminders of the Second World War in the surrounding area, such as concrete traps, part of war tanks, the occasional fort and large seaweed-covered bunkers.
Moray Firth for culture lover
Now for a change of scene, there are some very interesting historical and cultural places to visit. One of the most important is Elgin Cathedral, also known as the Lantern of the North in its early years, a series of ruined buildings. Its construction began in the 1200s, in a striking Gothic style, with numerous carved details on its façade, as well as beautifully coloured stained-glass windows. However, the story of why it is in such condition is that in 1390 the brother of the then King of Scotland, Robert III, set fire to the cathedral. But still, it is worth a visit to this fantastic place, as despite its many renovations over the years, you can still see the essence of what it once was.
The name ''Moray'', like many parts of Scotland, comes from Gaelic, specifically from the word ''moireibh'' meaning sea settlement.
Top 5 travel tips in Moray Firth
1. Enjoy the great outdoors along The Malt Whisky Trail.
If you're someone who enjoys keeping active on holiday, you'll love this walking route. The Moray Coast Trail is an impressive 50 miles long as it passes through numerous places along the coastline, but that doesn't mean you have to do it all in one day. It's divided into sections, starting at Forres-Findhorn and finishing at Cullen Bay respectively, and although it's of a somewhat advanced level of difficulty you can always do it at your own pace. You will enjoy the fantastic scenery of the Moray Fjord, great cliffs, lush vegetation, and songbirds that will brighten your way.
2. Meet marine animals with WDC Scottish Dolphin Centre
This is Scotland's largest whale and dolphin charity organization , and they do important work conserving the marine species that inhabit the fjord. Here you can enjoy fun boat trips on the River Spey, where you can watch the beautiful seals swimming through the waters. Also take part in shore excursions specifically dedicated to spotting playful bottlenose dolphins. Finally, the association's staff will give you all the information you need on how to help conserve these beautiful animals for generations to come.
3. Enjoy a delicious drink at The Glenlivet Distillery
If there's one thing Scotland is known for, it's making the world's finest whiskey. So don't miss the opportunity to visit the distilleries on Moray Firth, especially one of the best, The Glenlivet Distillery. Its inauguration in 1822 came to be thanks to King George IV, who, after tasting the then illegal Glenlivet whiskey, wanted to acquire a licence to distil this drink. And as they say the rest is history, this fabulous company has grown over the years, and due to its great popularity, there is a great demand for its tasting tours. Spend an afternoon visiting the cellars and the machinery used to create the most delicious quality whiskey, and take a bottle home with you as a souvenir.
4. Enjoy the sea breeze on Cullen Beach
Continuing with the beaches worth visiting in Moray Fjord, there is Cullen beach. With beautiful golden sands, plenty of space to settle, and clean, swimmable waters, you can have a fun day at sea here. Like many of the beaches in Scotland, it has wild vegetation, as well as various rock formations and cliffs framing the whole area. Even if you're not planning to dive into the ocean, you can always take a long walk along the various routes available to tourists, or you can have a quiet family picnic.
5. Take a bike ride on Glenlivet Mountain Bike Trails
If you want to stay active, even on holiday, cycling is always a good option. And what better way to do it than in this park full of bike paths, located in the heart of Glenlivet Forest. These routes are built by professionals, so you'll always be safe and have the best experience. There are trails to suit different levels of fitness, so don't worry if you're a beginner, there's fun for all ages and all abilities.
FAQs: Holiday Rentals & Lettings in Moray Firth
How much do you pay on average for holiday rentals in Moray Firth?
As indicated by an annual average price of £142, Moray Firth is not a destination that stands out for being the most expensive or the cheapest in the United Kingdom.
When can you get the best deals on holiday rentals in Moray Firth?
If you would like to save the maximum amount during your visit to Moray Firth, book to go there in February (£128 per night on average), March (£132), or November (£133) to find the lowest prices for the whole year.
When are holiday rentals more expensive in Moray Firth?
When it comes to looking for a holiday rental in Moray Firth, the months when it is most expensive are, in descending order, August, July and June with average prices per night of £160, £158, and £150, respectively.
Is Moray Firth a good location for a spontaneous getaway?
If you decide to discover Moray Firth, we suggest organising your travels ahead of time because it is usually very high in demand, with an annual average occupation of 69% in the previous year.
What time of the year can I find more available holiday rentals?
In the previous year, the months with the largest number of available properties in Moray Firth were January, March, and November with average availabilities of 47%, 43% and 42%, respectively. However, even during the months when the availability is the highest, the average is 44%. It would be a good idea to always book a little in advance to be sure to find the rental of your dreams.
During which months are there fewer rentals available in Moray Firth?
The months with the lowest properties available in Moray Firth are, in order, August, July and September, with respective average availability figures of 7%, 8%, and 17%, based on data collected from last year. During this period, availability is really low (11%). Due to this, it is better to make your reservation well in advance.
How many holiday rentals are there in Moray Firth?
Our inventory contains approximately 220 properties from 7 partners.
Holiday destinations nearby
Holidu compares hundreds of websites to find your perfect holiday rental for the best price.