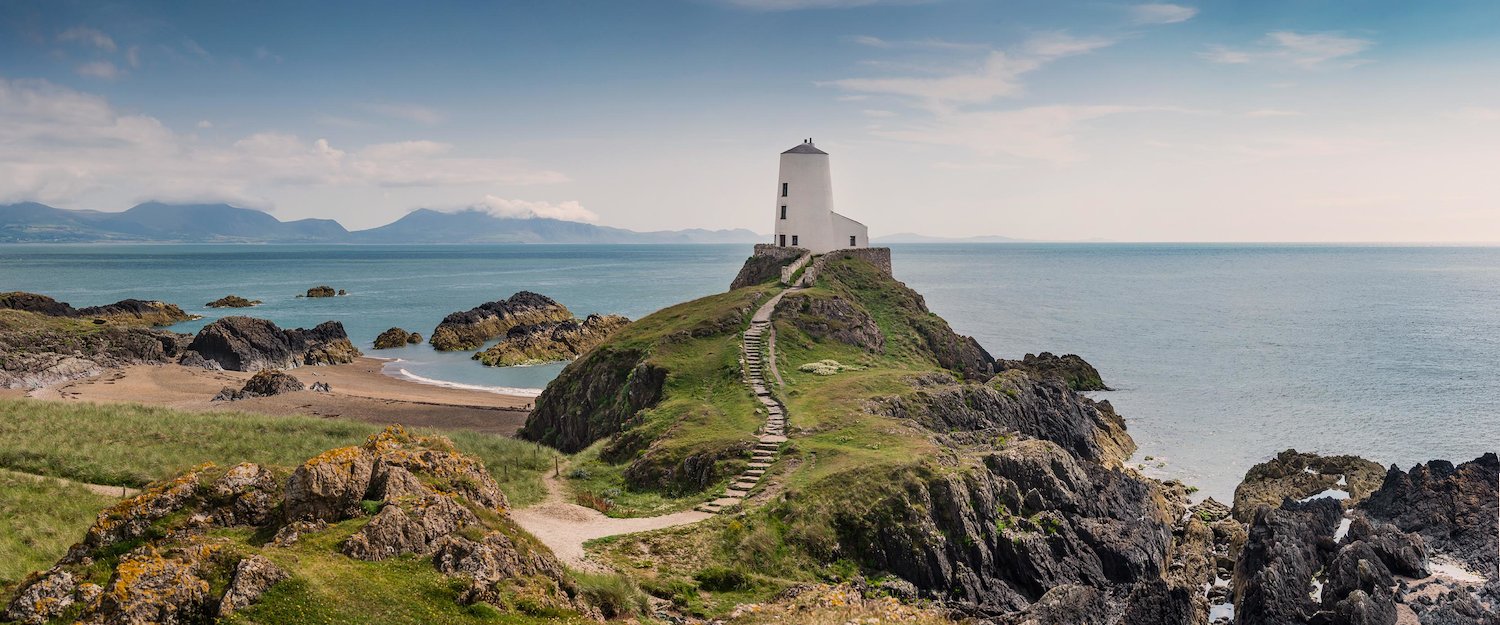 Chalets in Wales
281 properties for Chalets. Compare and book at the best price!
Highlights in Wales
Splendorous golf courses
Swallow Falls
Extraordinary Pembrokeshire beaches
Sensational festivals all year long
Wales Coastal Path
Most popular amenities for Chalets in Wales
Other property types in Wales that might be interesting:
Chalets in Wales: Most popular destinations
Chalets in Wales
Spectacular properties found all over Wales
Perfectly capturing the essence of this regal country within four walls, the chalets in Wales are some of the best options Holidu can present to you this season. Whether you're looking for a taste of countryside life in the Powys area, a coastal fantasy in the Swansea region or a thrilling lakeside experience in Llyn Tegid, these wonderful properties will be able to give you the experience you crave, no matter if it is relaxed or action-packed. Take a look at the endless options that Wales and Holidu have to offer to organise your dream holiday this year!
Outstanding chalets where to stay while exploring the country
Working as the perfect complement to your holiday in the countryside or on the coast, Holidu's chalets will add a lot to your break. Besides featuring fantastic locations across Wales, these wonderful chalets stand out for their fabulous amenities, ensuring that your days in the country are epic, whether you're exploring the area or relaxing in the comfort of your property. Therefore, if you wish to have an exceptional stay, be sure to choose one of the options that have additions such as swimming pools, hot tubs, balconies and beautiful gardens with views. Enjoy with families, friends and more by booking the chalet of your dreams with Holidu.
Travellers and activities
Wales for golfers
Presenting the perfect experiences for those who like to take their holidays one tee at a time, the majestic courses that Wales has to offer will be the best allies that golfers of the world will find. Whether you prefer short rounds of nine holes with your friends or a therapeutic session of 18 holes on your own, these fantastic clubs will offer you exactly what you are seeking for the most affordable prices. Of the vast options that this nation currently presents, the best picks you can make are the Abersoch, Penmaenmawr and Radyr Golf Clubs, which are known for their long traditions in Wales and are acclaimed for their top quality services. Don't deny yourself the delight that a round of golf can give you and explore the exceptional courses that this royal country has in store for you.
Wales for adrenaline seekers
Now, if laid-back hobbies are certainly not your thing and the activities you embark on always tend to have a touch of adventure and excitement, the nation of Wales also has you covered. Traversing its skies or exploring its lands in the most extravagant of ways, Wales' activities and attractions will always be on hand to offer you an unforgettable time during your leisure season. Paying special attention to those who love high-altitude adventures, Snowdonia Sky Sports is an excellent choice, offering hang gliding and skydiving packages in one of the country's top national parks that are sure to make your holiday a worthy experience. Not far from Sky Sports, just outside the park's borders, recreational companies and services such as Zip World Fforest and Go Below Underground Adventures are other fantastic alternatives, where the country's crystal-clear bodies of water and lush terrains are the main protagonists of your great adventure. Take your adrenaline to new levels by embarking on the thrill activities that the nation of Wales has to offer.
The number of sheep in Wales, around 10 million, is three times the total population of the country as a whole, approximately 3.1 million people.
Top 7 travel tips in Wales
1. Enjoy a majestic natural sight at Betws-y-Coed
Featuring scenery straight out of a fairytale, the Swallow Falls truly are an attraction of delightful nature that no tourist in the area should miss. Surrounded by lush trees and impressive rock structures, this will be the ideal spot in all of Wales to disconnect from the world and enjoy some much-needed rest. Just a short distance, the Fairy Glen can also be a complementary yet fantastical visit, where fairyland and beautiful natural spaces will be the main attributes and recreations. Have a dreamy day exploring the majestic Swallow Falls of Wales.
2. Splash around the Pembrokeshire coast
Set within a beautiful national park, the beaches of Pembrokeshire are some of the most beautiful coastlines to be found anywhere in Wales. Decorated with dazzling turquoise waters, soft sands and towering rock formations, travellers who venture to the nation's shores can enjoy incredible scenery and experience lovely days on the beach with their companions, regardless of their tastes. Adored by locals and tourists alike, Newgale and Penally Beach are two of the best options Wales has to offer. Thus, if you want a fantastic day of water, sand and sun, be sure to explore the Pembrokeshire coast!
3. Travel back in time exploring St Fagans
Covering the history and evolution of Welsh communities from Celtic times to the present day, the St Fagans National Museum of History will be the ultimate place for any tourist and visitor to learn about the Welsh people. Ranging from dwellings to cuisine and recreations, this magnificent attraction will present a detailed insight into local customs, accompanied by wonderful workshops for guests to join in and experience the magnificent traditions. Make sure to visit the picturesque township of St Fagans for an exceptional cultural experience.
4. Explore the charming village of Portmeirion
Making the heart of Gwynedd pop with vivid colours of cool and warm tones, the fantastic Portmeirion Village will be a top tourist attraction. Erected under the most prominent architectural styles in the Italian nation, a visit to this curious locality will make you feel like you're in a whole other world. Intermingled with the lush Welsh countryside, every aspect of this wonderful village stands out, from its picturesque residences with colourful facades to its classical churches and stunning chapels. Moreover, adding that much-needed finishing touch, TV series fans will also have something to look forward to in this fabulous landmark as it was the filming location for numerous classics such as The Prisoner, Doctor Who and Danger Man. Be enchanted by this flowery location and experience an enchanting time in North Wales.
5. Live a spooky experience with Haunted Rooms
Found in the nation's most picturesque towns and villages, the locations Haunted Rooms brings to you will offer an entirely different experience. Being of particular interest to those brave tourists with a thrill of terror, this recreational company runs exciting events where tourists and locals can explore haunted spots or unfortunate places where terrible murders have taken place. Going from the north, south, east and west of the country, this great service will locate the events that are closest to your location and present the various options that you can enjoy. That's why, whether you're looking for a sighting or want to get your adrenaline levels up with spooky stories, an eventual night out with Haunted Rooms is highly recommended!
6. Energize your body walking Wales Coast Path
Taking walkers through beautiful beaches while making fabulous stops at interesting landmarks along the way, the Wales Coast Path is the most popular walking trail in the nation. Traversing a total of 870 miles, this trail was known to be the first in the world to span the entire coastline of a nation, attracting numerous tourists to Wales. Inclusive to all styles of walkers, the trail can be broken down into numerous sections with respective rest stops, so that groups of friends, couples and families can exercise without pushing their limits. Enjoy an invigorating workout with your companions on the great Wales Coast Path!
7. Be part of the country's most popular events
Featuring music-filled venues, culture-soaked celebrations and recreation focused entirely on the arts, Wales' festivals are the nation's most renowned events for tourists to get acquainted with the community. Organized at various times of the year and featuring numerous themes, travellers from all walks of life can find something to suit their tastes, featuring a variety of entertainment that will amuse them and enhance their holiday 100%. Out of the grandiose range of events Wales has to offer, Wonderwool Wales, Hay Fest and Steelhouse Festival are the best options you can pick, especially if the realms of culture, performative arts, literature and even music are of great interest to you. Book your tickets to sing, dance and join the Welsh community in their wonderful festivals!
FAQs: Chalets in Wales
Which types of facilities can you find at the chalets in Wales?
Among the facilities offered by Holidu, it appears that the chalets in Wales benefit from everything that travellers search for! Here, the chalets generally have a variety of amenities, the most popular being: Wi-Fi (76%), garden (66%), and balcony (47%)...What are you waiting for?
How are the chalets usually rated in Wales?
On average, the chalets have rather positive reviews. Last year's information reveals that 40% of chalets have a rating equivalent to or higher than 4.5 stars. This is a relatively high percentage which allows us to confirm that you will without a doubt find the ideal chalet for a wonderful holiday!
Are the chalets in Wales suitable for family holidays?
Holidu's insights reveal that 52% of chalets in Wales are child-friendly, it should therefore be very easy for you to find the ideal chalet for you and your children.
Are the chalets in Wales suitable for holiday-makers who wish to travel with their pets?
Yes! In Wales, 52% of the chalets accept them, and 66% also have a garden!
Do the chalets in Wales often have an internet connection?
Yes! According to Holidu's data, 76% of chalets in Wales have an internet connection. You will be able to browse the internet throughout your stay!
How much does it cost on average for chalets in Wales?
According to information from Holidu, there are few chalets in Wales that cost less than £100 a night.
Do the chalets in Wales often have a fireplace or a swimming pool?
For sure! Judging by last year's information, the chalets in Wales are ideal all year round. Here, 22% are equipped with a fireplace and 19% a swimming pool.
Are the chalets in Wales suitable for stays with the whole family or rather for a weekend break as a couple?
Judging by last year's information, 77% of chalets are perfect for families with up to four guests. Approximately 71% of the chalets here include at least two separate bedrooms. This is the perfect destination for families of four!
Are chalets in Wales luxurious?
Some chalets are, but others aren't as luxurious. So if you are looking for that special accommodation, don't delay in making a reservation because only 19% have a pool, 2% have air conditioning, and 2% have a sauna. However, if it's space you're looking for, 77% of the chalets can accommodate large groups, and 66% have a garden.
Do the chalets in Wales have a beautiful view?
47% of chalets have a balcony or terrace, and 45% have a view, but it is not very common, so availability can be limited. If this is a priority for you, you should anticipate a bit more time for research, and use the filters to be sure to find the chalet of your dreams. However, 66% of chalets in Wales have gardens, where you can bask in the sun. If you like to have lunch or dinner outside, and especially if you like barbecues, 42% of the chalets have them.
Holiday destinations nearby for Chalets
Holidu compares hundreds of websites to find your perfect holiday rental for the best price.