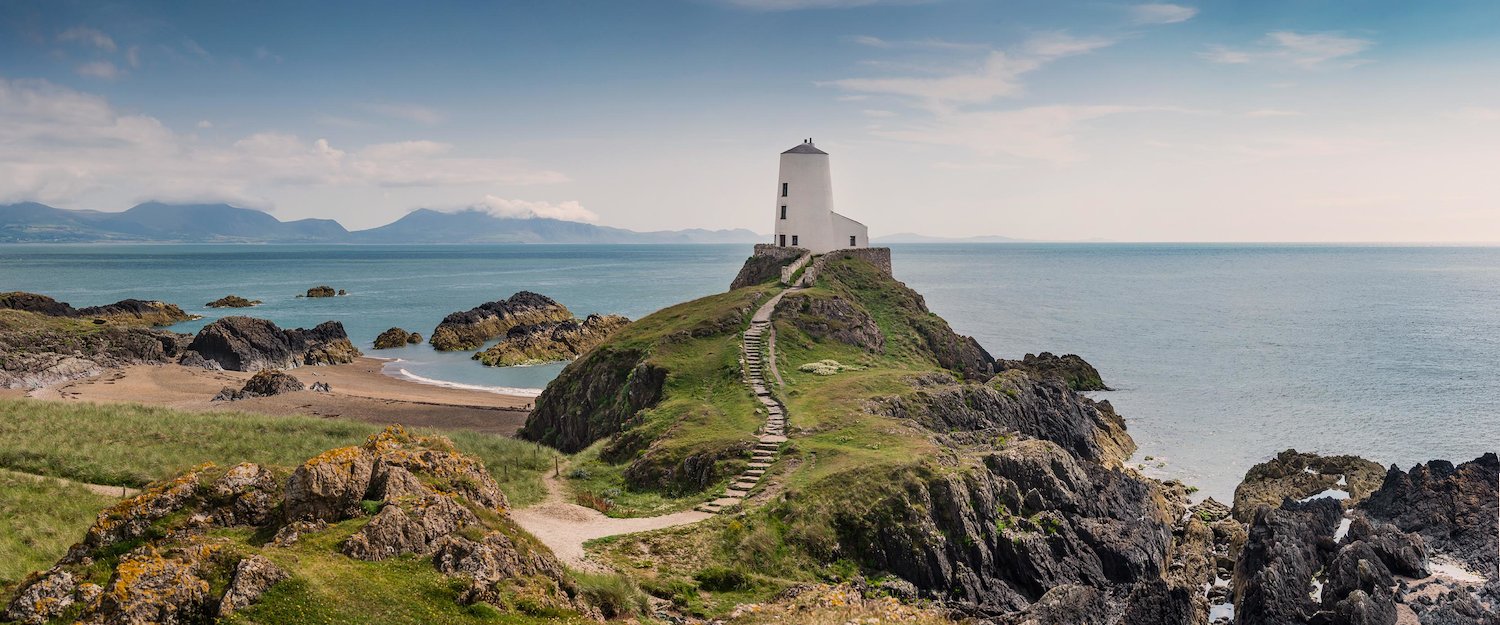 Log Cabins & Lodges in Wales
6044 properties for Log Cabins & Lodges. Compare and book at the best price!
Find Log Cabins & Lodges in Wales
Highlights in Wales
Great medieval castles
Colourful gardens
Mountain weather
Celtic culture
Picturesque landscapes
Most popular amenities for Log Cabins & Lodges in Wales
Other property types in Wales that might be interesting:
Log Cabins & Lodges in Wales: Most popular destinations
Log Cabins & Lodges in Wales
Come and enjoy the best properties
If you always dreamed of visiting a place taken from a movie by In the old days, holidu takes you to Wales, one of the three countries that make up the United Kingdom. It is located in the western part of the great island of Great Britain and has a population of approximately three million people. The log cabins & lodges in Wales are grandiose buildings that blend with nature in an almost magical way. You will feel like one of the most loyal knights to their king when you visit Conwy castles dating from the 13th century. And get to know Llanlludno, a town located next to a beach that shows great charm with its Victorian-style houses from the 19th century. You will also enjoy walks through extensive gardens and mountains full of majestic nature.
Beautiful log cabins & lodges with terrace, sauna and gardens
The log cabins & lodges in Wales are unique thanks to their interesting mix between culture and architecture. You can find cabins with medieval-style or lodges taken from a Victorian painting with majestic gardens and beautiful mountains in the background. The great thing about spending your time in cabins in Wales is that you can enjoy all the comforts such as a jacuzzi, terrace, swimming pool, internet, gardens, and even your pet can enjoy with the whole family. Even better still is that you will have a vacation of complete peace and tranquility away from the hustle and bustle! Are you ready for a dream holiday at log cabins & lodges in Wales?
Travelers and activities
Wales for the whole family
If what you are looking for during your holidays is to relax and be at peace with your whole family, Wales is the right destination for you. You can enjoy a temperate to cold climate almost all year round, which combines perfectly with its mountains and colorful gardens. You can walk through the town of Llandudno on the large wooden pier, and learn about its history linked to the figure of Lewis Carroll, author of Alice in Wonderland. You can also visit Snowdonia National Park, which has beautiful natural landscapes, as well as picturesque villages with black stone houses.
Wales for all ages
Knowing Beddgelert will leave you astonished, it is a very small town, almost a village, where its beautiful stone bridge stands out, which is wrapped in one of the typical Welsh legends of the Middle Ages, the Legend of Gelert. You can also go to Beaumaris, a town on the island of Anglesey known for hosting another of the 13th century castles, there you have the possibility of staying in an authentic French Gothic castle mansion.
Wales is a bilingual country, although only 20% speak, read and write Welsh, 4.93% speak it and 73.57% are completely unaware of it, but the official language is English.
Top 7 travel tips in Wales
1. A unique and interesting culture
The main symbol is the red Welsh dragon, but not the only one, since the leek and the daffodil are other symbols that are important in Wales. By having their own culture, they have different customs and holidays than neighboring countries.
2. If you go to North Wales go to the magical city of Conwy
Village declared Cultural Heritage of Humanity by UNESCO, in addition to knowing its medieval castles, you must walk through its walls. But you also find other interesting corners such as the Plas Mawr House with an architectural style from the end of the 16th century. Or what is considered the smallest house in the world that you can see in the port of Conwy on the banks of a river estuary.
3. Get to know the great Caernarfon Castle
With its position at the mouth of a river, this fortification was built in 1283 and due to its location, it was an almost impregnable fortress. The elongated configuration of Caernarfon Castle is inspired by the Byzantine castles of the Crusades.
4. Wales, a country for athletes
the main sports are rugby and football, the former being more common in North Wales. Their teams are quite important, as the Welsh rugby team participates annually in the Six Nations Tournament and has played all the World Cups.
5. Learn about the typical Welsh costume
this typical costume appears on national holidays, especially in the celebrations of Saint David who is the patron saint of the country, its use was implemented since the 18th century.
6. It is best to travel in summer
In the summer you can enjoy a totally different climate because the temperature is quite pleasant, it ranges from 15 ° to 17 ° C, as well that if you don't like the heat very much, you can run away from it by going to Wales at that time of the year
7. You can go shopping and have a great time
If you like to go shopping, Take advantage of your hours in Cardiff, it has a shopping street and shopping centers. For the rest of the country, populations are very small, and there are no large stores, an important detail that you must consider when traveling. If you need to charge your phone, take a three-pin plug adapter with you. In Wales, all electrical outlets are different
FAQs: Log Cabins & Lodges in Wales
Which types of services are available at the log cabins in Wales?
When looking at the amenities offered by Holidu, it can be said that the log cabins in Wales benefit from everything that holiday-makers wish for! Here, the log cabins generally offer a variety of amenities, the most popular being: Wi-Fi (91%), garden (86%), and view (38%)...Are you convinced yet?
How do travellers usually rate log cabins in Wales?
Judging by data from last year, most of the log cabins in Wales get a score of fewer than 4.5 stars. If this is important for your trip, it will be necessary to pay a little more attention to the reviews.
Are the log cabins in Wales suitable for families with children?
According to information from last year, 15% of log cabins in Wales are child-friendly, it should therefore be very easy for you to find the perfect log cabin for you and your family.
Are the log cabins in Wales suitable for holiday-makers and their pets?
For sure! In Wales, 57% of the log cabins offer the possibility for travellers to take their pets with them, and 86% even have a garden!
Do the log cabins in Wales mostly come with an internet connection?
Yes! According to Holidu's database, 91% of log cabins in Wales have Wi-Fi. So no need to panic, you will be able to access your emails and favourite social media sites at any time!
What are the prices like for log cabins in Wales?
Most of the log cabins in Wales (66%) are less than £100 a night. Therefore, this destination is perfect for booking a budget-friendly log cabin!
Do the log cabins in Wales usually have a fireplace or a swimming pool?
Definitely! Judging by information from Holidu, a fair amount of log cabins in Wales have a fireplace. Perfect for a cosy winter holiday!
Are the log cabins in Wales suitable for trips in big groups or rather for an escape as a couple?
Judging by last year's information, 82% of log cabins welcome small groups of up to four people. Approximately 82% of the log cabins here include at least two separate bedrooms. This is the perfect destination for going in a small group on holiday!
Holiday destinations nearby for Log Cabins & Lodges
Holidu compares hundreds of websites to find your perfect holiday rental for the best price.