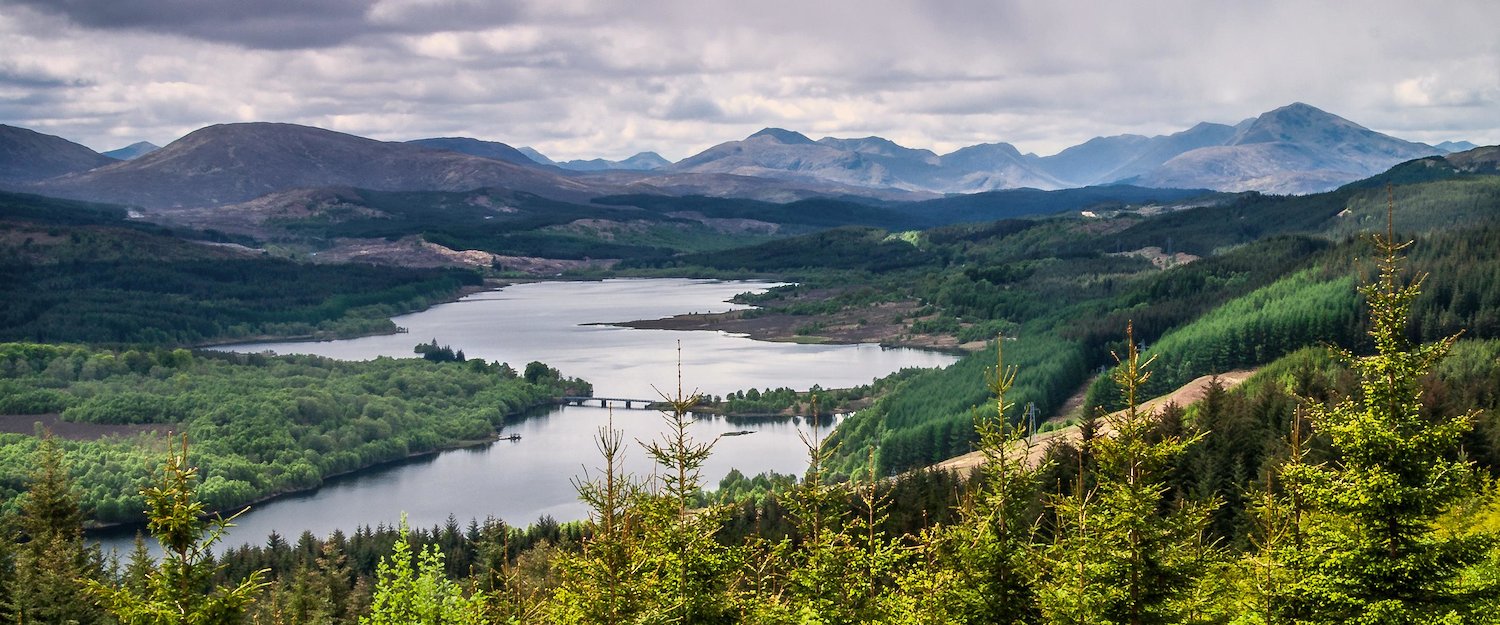 Chalets in Scotland
2395 properties for Chalets. Compare and book at the best price!
Popular Chalets in Scotland
Highlights in Scotland
Fascinating natural wonders
Fairytale castles
Award-winning distilleries
Peaceful mystical landscapes
Most popular amenities for Chalets in Scotland
Other property types in Scotland that might be interesting:
Chalets in Scotland: Most popular destinations
Chalets in Scotland
Charming cottages in Scotland's stunning unspoilt countryside
With secluded castles, peaceful landscapes, bagpipes and tartan-clad men, Scotland is a mystical destination you must visit sometime in your life. This unique country will take you on adventures through wild mountains, magical forests, heather-covered moors and deserted beaches that have been the backdrop for famous films. Whether you choose towns, cities, mountains, beaches or lochs, you'll find a variety of superb accommodation for you to enjoy Scotland's best attractions!
Cosy chalets with saunas and hot tubs
Scotland's cosy and beautiful chalets will offer you luxurious accommodation surrounded by glittering nature. Enjoy a hot bath in the evening in the hot tub, relax with lunch in the beautiful gardens overlooking the mountains, rid your body of toxins in the sauna and breathe in the fresh Scottish air in the morning on the terrace. You will find peaceful cottages with a rural but modernized style that will offer the best comforts for two people as well as for groups of 7.
Travellers and activities
Scotland for adventure lovers
If you're looking for adventure, Scotland is one of the most stunning places in the world to do it. With a variety of landscapes, there are adrenaline-pumping sports that will leave your heart racing. Go bungee jumping and free fall metres into the air, brave the ferocious white water rafting and plunge down heart-stopping drops! Soar through the skies in paragliding, go snowboarding and feel the snow glide beneath your feet. Scotland has five ski resorts and towering snow-capped mountains.
Scotland for outdoor lovers
For a quieter, more relaxed style of activity, take a hike in Scotland. The country is home to hundreds of walking routes, ranging from leisurely strolls in the forest or along the coast to long-distance walks in the National Parks. To explore the hills and valleys, you can also choose to cycle. This is a great way to discover the landscapes at a faster pace than walking. Scotland has 500 miles (804.67 km) of walking routes and 2,300 miles (3,701.49 km) of National Cycle Network routes. Kayaking is also a great option if you're looking for a quiet outdoor activity. Scotland is home to hundreds of serene lochs, quiet bays and pink coastlines.
"Scotland's national animal is the mythical and legendary unicorn! This mythological creature represents innocence, purity, chivalry and power."
Top 7 travel tips in Scotland
1. Explore the mysterious Loch Ness by cruise ship
At 23 miles (37.01 km) long, Loch Ness is the largest body of water in Scotland's Great Glen. You shouldn't miss the opportunity to get up close and personal with this mythical place which, according to legend, is home to the Loch Ness Monster, nicknamed Nessie. The site boasts the romantic ruins of Urquhart Castle at the top and world-famous spectacular scenery. Take a cruise tour, find out more about the legend of Nessie and listen to tales of sightings. There are over 1,000 eyewitness accounts and unexplained evidence of this legend.
2. Climb aboard the magical Hogwarts Express!
If you're a lover of the Harry Potter saga, you probably know that JK Rowling got her inspiration from Scotland. Witness Harry Potter's most iconic cinematic landscape and take a trip on the Jacobite Steam Train. Described as the world's greatest train journey, this wonderful experience passes through some of Scotland's most magical landscapes. Climb aboard the Hogwarts Express, cross the Glenfinnan Viaduct and feel like you're in a film. It is worth mentioning that the trip must be booked in advance.
3. Discover Scotland's most famous castle
With panoramic views out to sea, Dunnottar is the most recognizable castle in all of Scotland. This ruin perched high on a North Sea cliff will leave you in awe with its dramatic views and centuries of history. The fortress was home to the Earls Marischal, one of the country's most powerful families, and saved the Scottish Crown Jewels from destruction. Although only the ruins of Dunnottar Castle remain, it is an unforgettable and inspiring visit.
4. Taste the sweet, savoury and fruity flavours of Scotch whisky
A visit to Scotland would be incomplete without tasting the wonderful whisky. The country has more than 130 whisky distilleries in the Highland, Lowland, Campbeltown, Islay and Speyside regions. Depending on where you taste it, the flavour can vary. Try the light, sweet flavours of Speyside, with its fruity, caramel notes; the distinctive smoky, salty flavours of Islay; the heathery, fruity, salty Scotch whisky of the Highlands; the sea salt, fruit and vanilla notes of Campbeltown; and the malty, spicy flavours of the Lowlands.
5. Feel like you are in a fairytale at Dunrobin Castle
Like something out of a fairytale, Dunrobin Castle is also another of Scotland's most popular fortresses. Featuring French architecture and high conical spire roofs, this place is the largest castle in the Northern Highlands and has over 189 rooms! During your visit, explore the museum where numerous animal heads are on display and enjoy the gardens inspired by the Palace of Versailles. Dunrobin is also one of the oldest houses in Britain and definitely looks like something out of a storybook illustration.
6. Experience a magical night with Northern Lights
The north of Scotland is on the same latitude as Nunivak Island in Alaska and Stavanger in Norway, so you have a good chance of seeing the dancing lights during your trip! Don't miss out on this unique opportunity in Scotland and head to the north side for the best chances. During the autumn and winter, there are long periods of darkness, so you'll be able to experience this jaw-dropping spectacle of nature in the right conditions.
7. Admire the distinctive geology of Fingal's Cave
Known as Fingal's Cave, this natural formation has been the inspiration for artists such as Pink Floyd and the well-known composer Felix Mendelssohn. The cave has a depth of 270 feet (82.3 metres) and hexagonal basalt columns that form a rough walkway over the water that allows access to it. It was once known to the Ancient Celts as 'The Melody Cave', an Irish legend that explained how these were the end pieces of a bridge built by the Irish giant Fionn mac Cumhaill.
Holiday destinations nearby for Chalets
Holidu compares hundreds of websites to find your perfect holiday rental for the best price.