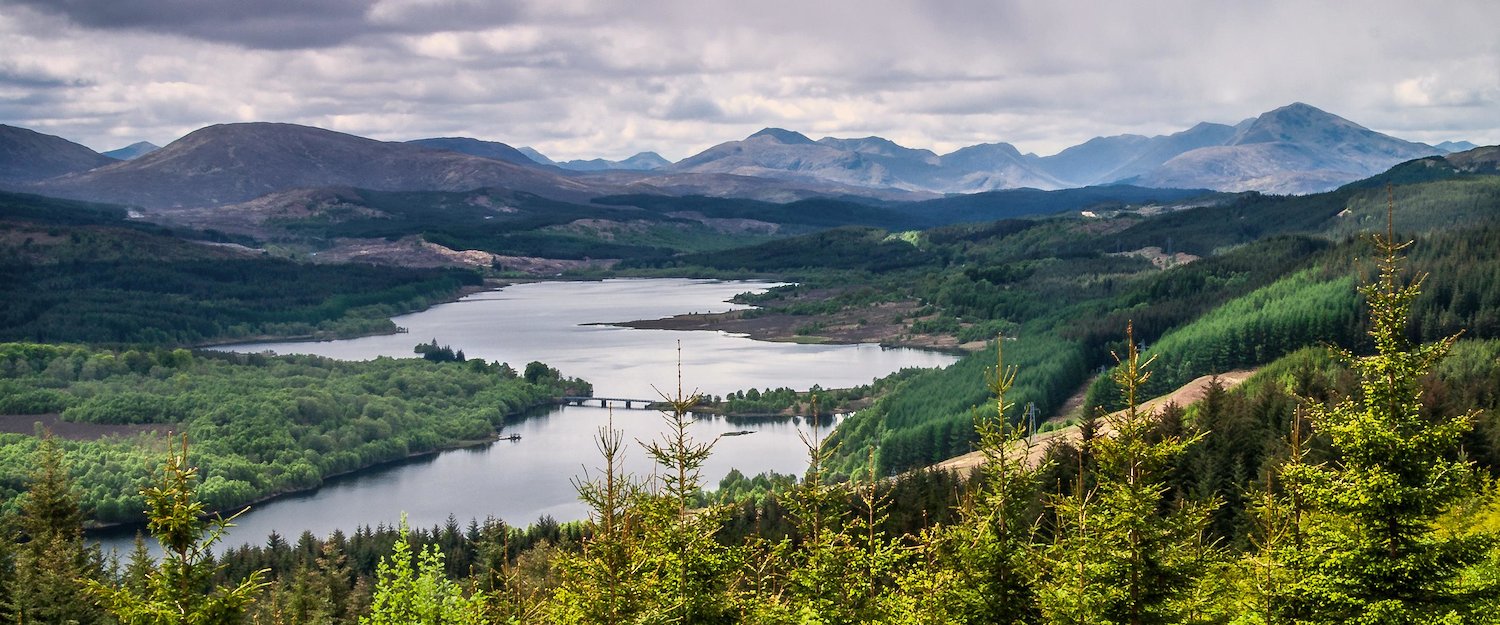 Beach Houses in Scotland
167 properties for Beach Houses. Compare and book at the best price!
Popular Beach houses in Scotland
Find Beach Houses in Scotland
Highlights in Scotland
Scotland beach houses
Holidays in Scotland England
Scotland Coast
Scottish Highlands
hiking and rambling
Loch Lomond National Park, Road Trips
Edinburgh, Cairngorms National Park, Isle of Skye
Most popular amenities for Beach Houses in Scotland
Other property types in Scotland that might be interesting:
Beach Houses in Scotland
Scotland beach house holidays
Scotland is packed with beauty, history and adventure and there are so many reasons to come away and experience a magnificent holiday in Scotland! Mainland Scotland boasts nearly 2000 km of breathtaking coastline nestled against lush rolling countryside. You can enjoy bustling cosmopolitan urban playgrounds and culture hubs like Edinburgh, soaring, remote ice capped mountain peaks, heritage villages where times seems to have stood still, gleaming lochs, ancient mysterious castles and wild stretches of lonely, amethyst hued, heather clad moorland plus incredible wildlife sightings, hiking and scenic drives!
Perfect Scotland Coastal Getaway
These charming beach houses are dotted about strategically on Scotland's east and west coast as well as near Loch Lomond National Park and on the Isle of Mull and Isle of Skye. Browse an upmarket selection of beach house accommodation options with fully equipped, spacious, refurbished interiors with stylish decor and superb access to local beaches. Many of the lovely beach houses in the area are under 1 km from the beach. Most of the beach houses on offer feature a pleasant garden or an outdoor terrace for relaxing with a sublime view. Find your perfect beach house for a family or friends getaway whether you are 2, 4, 6, 8 or even as many as 10 guests!
Travellers and activities
Scotland for road trip enthusiasts
Whether you want to explore the unrivalled raw beauty of the Isle of Skye or head out on an epic peninsula trip you will find hours of adventure on the open road that will thrill and delight! The 830 km North Coast 500 is your premier route for looping around the breathtaking beauty of the Scottish highlands from lovely Inverness. Explore the magic of the Isle of Skye of the 498 km Fort William Loop Drive with plenty of opportunities for stopping for a walk in the wild hiking country of the Cuillin Hills as well as making the most of the island´s happening food scene! On the West Coast you can drive from Glasgow to Fort William via the breathtaking scenery of Loch Lomond National Park taking in the surreal beauty of Glencoe and the soaring majesty of Mount Ben Nevis!
Scotland for hiking enthusiasts
Scotland is a paradise destination for hikers of all ages and abilities. Whether you are a seasoned walker on the lookout for an iconic long distance route like the fabled 155 km West Highland Way from Milngavie to Fort William that showcases the shimmering lochs and grandeur of Loch Lomond National Park or prefer quiet woodland waterfall walks, there is something for everyone! Scotland boasts some of the most dramatic, awe inspiring landscapes on the planet making it a world renowned destination for hikers and mountaineers looking for outdoor adventure and exhilaration. There are hundreds of walks that include stunning routes through lush nature reserves replete with wildlife sightings and gorgeous coastal routes along an extensive network of well marked trails!
Did you know that Scotland's national animal is the unicorn and around 13% of the population in Scotland has red hair!
Top 7 travel tips in Scotland
1. Malt Whiskey Trail Speyside
Beautiful Speyside is one of five whisky regions in Scotland and boasts more than half of Scotland's whisky distilleries! This self paced close encounter with the ancient art of whisky production begins at the Glenlivet distillery in Banffshire with a stop at the Glenfiddich distillery in Dufftown followed by Glen Grant and Strathisla in Keith and Glen Moray in beautiful Elgin, Benromach distillery plus a fascinating peek at the historical Dallas Dhu distillery! Enjoy guided tours and world class tasting sessions at seven world renowned distilleries on this tour!
2. Visit Stirling Castle
This architecturally magnificent castle just an hour west of Edinburgh is one of the largest, most impressive and most historically significant fortresses in Scotland. Here you can step back in time to the sumptuous, extravagant world of Scotland's royalty in the 1500's in the Royal Palace. Admire the incredible Banqueting Hall, the exquisite Royal Chapel and marvel at the bustling scene of daily life in the Great Kitchens amongst other splendid attractions. This is the ultimate history day out for families!
3. Loch Lomond and Trossachs National Park
Head to stunning Loch Lomond National Park where you can enjoy an unforgettable quintessential Scottish highlands wilderness adventure making this the perfect destination for a fabulous day trip or multi day getaway. Get close to amazing birds of prey such as owls and golden eagles at Loch Lomond Bird of Prey Centre that offers exhilarating falconry activities. There are dozens of spectacular hiking trails in the area to choose from. Try a wonderful Loch Lomond pony trekking adventure for a truly unique experience or embark on a splendid boat tour of the Loch with one of the local tour operators!
4. Climb Ben Cruachan
Discover one of the finest mountain adventures in the southern Scottish highlands replete with jagged peaks, rocky ridges and absolutely breathtaking views! Ben Cruachan towers a majestic 1126 metres above the valley floor. The ascent takes about 3 hours and you will pass through a steep wooded path, walk along the Cruachan Reservoir and tackle a dramatic bouldered approach before the final easy stretch to the summit where you will be rewarded with absolutely gorgeous views!
5. Visit Tobermory on the Isle of Mull
Hop on a ferry from Kilchoan for a day out to remember at one of Scotland's most beautiful port towns where you are greeted by gorgeous, cheerful, colourfully painted harbour front buildings nestled in a lovely sheltered bay! Be sure to spend some time exploring the Mull Museum that is packed with interesting facts about the history of the area! Enjoy browsing an eclectic mix of upmarket art and craft shops and stop at one of the excellent eateries in town before contemplating an exciting whale watching adventure with regular tours leaving from the harbour!
6. Visit Saint Conan's Kirk
Visit the jewel in the Crown of the beautiful village of Lochawe where you can find one of the most unique architectural wonders in Scotland. This remarkable, eccentric church building designed and built by Douglas Campbell uniquely showcases almost every style of church architecture you can imagine! Here you can admire a Norman doorway, Gothic flying buttresses, a Celtic cross, a Saxton tower and even a stone circle and marvel at a sublime lochside setting!
7. Day Trip to Inverness
Why not have a fabulous day out exploring Inverness, nestled along the sparkling River Ness. Here you can admire magnificent, historic buildings along the river, visit the beautiful 19th century Inverness Cathedral and gaze out over the panorama of the town from The Castle Viewpoint. Visit the Inverness Museum for exquisite artwork, browse the Victorian market for artisan chocolate and everything you can imagine including kilts before stopping for a plate of traditional haggis in a quaint pub!
FAQs: Beach Houses in Scotland
Which types of amenities can you typically find at the beach houses in Scotland?
Out of the services you can find on Holidu, it appears that the beach houses in Scotland have everything that travellers need! Here, the beach houses generally offer a variety of amenities, the most popular being: Wi-Fi (87%), garden (67%), and view (50%)...Are you convinced yet?
How do travellers usually rate beach houses in Scotland?
On average, the beach houses get quite positive reviews. Last year's information reveals that 48% of beach houses have a rating average of 4.5 stars. This is a relatively high ratio which allows us to confirm that you will easily find the ideal beach house for a wonderful holiday!
Are the beach houses in Scotland suitable for holidays with children?
Holidu's insights reveal that 44% of beach houses in Scotland are suitable for families with children, it will therefore not be difficult to find the ideal beach house for you and your children.
Are the beach houses in Scotland suitable for holiday-makers and their pets?
Certainly! In Scotland, 45% of the beach houses offer the possibility for travellers to take their pets with them, and 67% even have a garden!
Do the beach houses in Scotland generally offer an internet connection?
Yes! According to Holidu's data, 87% of beach houses in Scotland include an internet connection. So no need to panic, you will be able to browse the internet at any time!
What are the prices like for beach houses in Scotland?
According to the information collected last year, there are few beach houses in Scotland that cost less than £100 per night. They can also be very expensive, 10% even cost, in general, more than £500 a night.
Do the beach houses in Scotland usually have a fireplace or a swimming pool?
Definitely! According to the information collected last year, a lot of beach houses in Scotland have a fireplace. This is the destination you need to head to during the winter months!
Are the beach houses in Scotland suitable for holidays in large groups or rather for a weekend break as a small group?
According to the information collected last year, 88% of beach houses accept up to four people. Approximately 86% of the beach houses here include at least two separate bedrooms. This is the ideal destination for families of four!
Are you able to enjoy a beautiful view and spend time outside at the beach houses in Scotland?
30% of beach houses have a balcony or terrace, and 50% have a view, but this does not represent the majority, so availability can be limited. If this is a priority for you, you should start your research early, and use the filters that suit you the best to be sure to find the beach house of your dreams. However, 67% of beach houses in Scotland have gardens, where you can enjoy the outdoors. If you like to have lunch or dinner outside, and especially if you like barbecues, 30% of the beach houses have them.
Holiday destinations nearby for Beach Houses
Holidu compares hundreds of websites to find your perfect holiday rental for the best price.