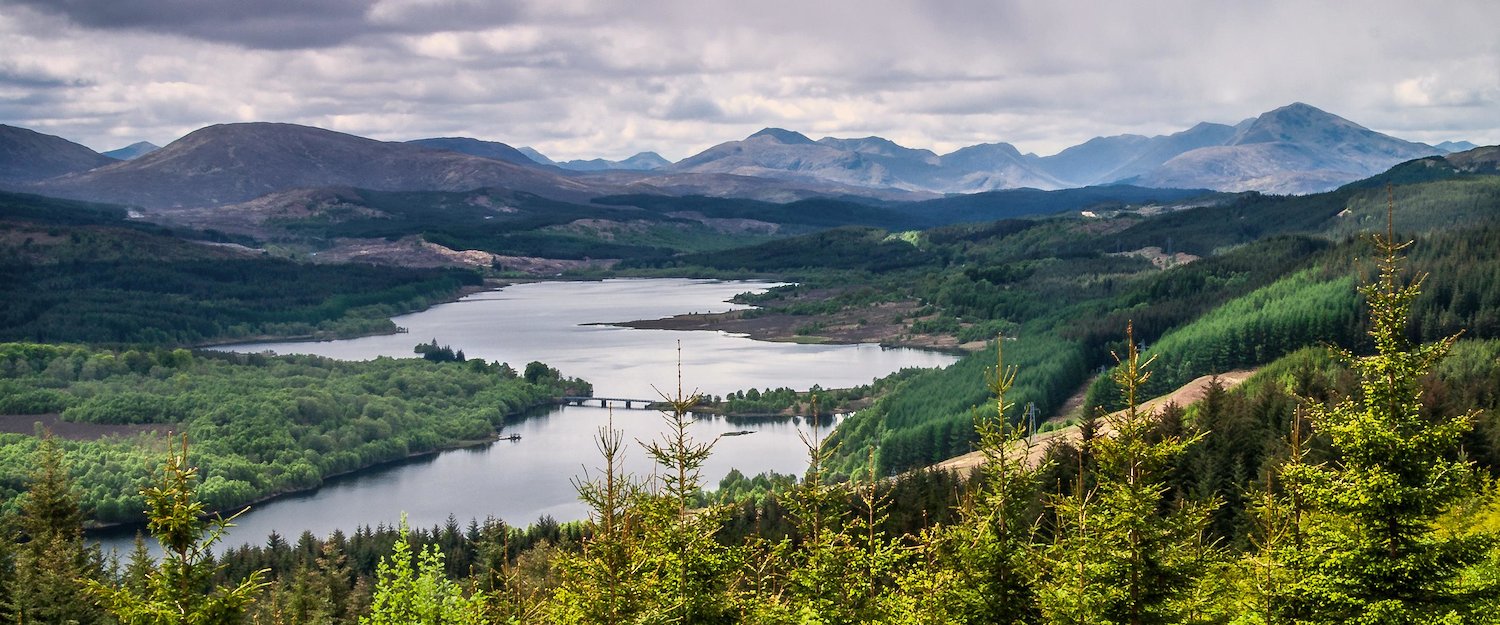 Log Cabins & Lodges with Hot Tubs in Scotland
5772 properties for Log Cabins & Lodges. Compare and book at the best price!
Popular Cabins in Scotland
Find Log Cabins & Lodges in Scotland
Highlights in Scotland
Towering castles
Outstanding museums
Impressive mountain formation
Variety of fauna
Historical garden
Log cabins with hot tubs
Most popular amenities for Log Cabins & Lodges in Scotland
Other property types in Scotland that might be interesting:
Log Cabins & Lodges in Scotland: Most popular destinations
Log Cabins & Lodges in Scotland
Delightful lodges, located in the extensive and beautiful forests of Scotland
Would you like to spend some relaxing time between beautiful scenery surrounded by mountains, castles, snow and lakes? Then Scotland is the perfect place for you, there you will find the largest national park in all of Great Britain, The Highlands, where you can find the most impressive and largest mountain formation in the world to carry out a lot of activities in the open air, making it an essential stop to holiday, relax and enjoy.
Beautiful, comfortable, modern and cosy lodges
Perfect for the whole family or couples, and for all tastes from modern and luxurious log cabins to classic style, fully furnished, whatever you want, you will find all your needs satisfied. There are lodges with spacious rooms for everyone, saunas, gardens for some recreational activities with family members, friends and pets. What's even better is that in Scotland you will easily find a log cabin with a hot tub! So get ready for ultimate relaxation. Spend quality time with your family in contact with nature, surrounded by wonderful landscapes, don't think twice, and reserve your log cabin now in any of our beautiful places in Scotland.
Travellers and activities
Scotland for families
The Highlands is undoubtedly one of the most outstanding places to relax and share with the family and spend some quality time, in this wonderful place you will find the well-known and famous Loch Ness, where you can take pleasant walks, learn about the culture and gastronomy of Scotland. Additionally, in this beautiful region you can also do some sports in the mountains, like snowboarding, fishing, canyoning, kayaking and other typical activities of the region such as golf or sailing. On the other hand, if you are looking to learn more about the historical and cultural past of Scotland, the best choice is to visit the famous castles such as Edinburgh, Brodie and Moray towards the coastline. Scotland has many other regions towards the coast such as Moray Firth, Lochcarron, and some other mountains such as Dumfries and Galloway with even more sports, cultural, historical and interesting activities to do as a family or as a couple, making Scotland a country full of charms and attractions.
Scotland for nature lovers
If it is your wish to be more in touch with nature then Cairngorms is the perfect place to visit, highlighted by having the largest variety of flora and fauna in all of Scotland especially birds. If you consider yourself a person with a spirit of adventure and risk then you can also try some extreme sports such as climbing, mountain biking, or husky racing, since this majestic place is located 5 of the highest mountains in the entire United Kingdom. Another of the many charms of Scotland is definitely its majestic settings that lend themselves to romantic occasions especially if you want to surprise your partner.
The national animal of Scotland is the unicorn, it has been chosen because it represents values ​​such as nobility and purity that are characteristic of this country and its people!
Top 7 travel tips in Scotland
1.Sightseeing and guided bus tours in Edinburgh for the whole family
If you are visiting the beautiful capital of Scotland, then the Edinburgh Bus Tours is perfect for you, since it offers you a guided tour of all the most interesting tourist attractions in the city, from the comfort of the most colourful and roofless bus in Scotland, you will live an unforgettable experience as a family or as a couple
2. Visit the National Museum of Scotland in Edinburgh's old town
This controversial Stirling award nominated building was designed with classical geometric shapes by the architect Le Corbusier, it offers its visitors free entry and audio visits for all its visitors, this wonderful museum has exhibits of Nature, science, design, culture and art of the world, There you will find the largest and oldest collections in Scotland, such as the sculptures by Sir Eduardo Paolozzi that contain prehistoric jewellery, eleven of the chess pieces from the Isle of Lewis are also housed. At the beginning of the tour for the delight of your eyes you will find the grand gallery a huge room built of cast iron and with a beautiful ceiling totally made of glass.
3. Walk in the Real Botanical Garden
This charming garden is perfect if you are looking for some peace and relaxation, it is one of the oldest in Scotland, located on the outskirts of the capital and known to the Scots as "the botanics" in which there are more than 2000 plants , The pleasant route can be made through the greenhouses, or in one of many types of gardens, such as the Chinese garden or the wooded garden of the most favourite by visitors, it has free entry for visitors and children under 15 years of age to the greenhouses.
4. Discover Stirling Castle
In the quiet and beautiful city of Stirling, an important historical symbol of Scottish independence is located, Stirling Castle, surrounded by an 18th century wall on top of a hill, has historical and cultural attractions such as a small museum where they are exhibited some objects used in ancient battles or wars, the chapel of Stirling castle that witnessed the coronation of Queen Mary of Scotland, and the military regiment barracks, are some of the places to visit in the castle if you want to know about the Scottish independence history.
5. Visit the Glasgow science centre
If your main interest is science, Glasgow is the place you should go, there you will find the very modern Glasgow science centre founded by Queen Elizabeth II, and worthy of a 5-star rating by the Scottish Tourist Office, It is made up of three buildings built with titanium. The most interesting thing that this centre offers to its visitors are its fully interactive scientific attractions, ideal for the little ones, and if you are passionate about the universe and the stars, Glasgow has for you the Big Explorer, an impressive planetarium formed by a dome to contemplate the universe. Although it is a paid-for visitor attraction, it should definitely be included in your tour guide.
6. Have fun with HMY Britannia
If you want to spend a different time, fun and get to know a little more about royalty, you should definitely get on this wonderful yacht, which after 43 years active, is currently destined for tourist tours, preserving all its original details of its time, walk its 5 levels through a guided tour so as not to miss the interesting details of this boat and the royal family.
7. Visit Gretna Green
If you consider yourself a hopeless romantic, and you want to surprise your partner with a romantic walk, then you should go to Gretna Green, a small town located in the Dumfries and Galloway region, it is known for being one of the most romantic places in Scotland with many stories about young couples in love who wanted to get married, this is the only place in Scotland where minors can get married without the consent of their parents. In addition to having a charming climate and landscapes, Gretna Green is a place not to be missed.
FAQs: Log Cabins & Lodges in Scotland
Which types of facilities are offered at the log cabins in Scotland?
Among the services offered by Holidu, it appears that the log cabins in Scotland offer everything that holiday-makers search for! Here, the log cabins generally offer a variety of amenities, the most popular being: Wi-Fi (74%), garden (73%), and view (37%)...Not bad, right?
How do travellers usually rate log cabins in Scotland?
On average, the log cabins are pretty highly rated. Last year's information reveals that 29% of log cabins have a rating of 4.5 stars. This is a relatively high percentage which allows us to confirm that there are many that are very enjoyable and will be the perfect choice for your next holiday.
Are the log cabins in Scotland suitable for families with children?
According to information from last year, 35% of log cabins in Scotland are suitable for families with children, so you won't have any difficulty finding the ideal log cabin for you and your children.
Are the log cabins in Scotland suitable for holiday-makers and their pets?
Definitely! In Scotland, 51% of the log cabins accept them, and 73% even have a garden!
Do the log cabins in Scotland generally have Wi-Fi?
Certainly! According to last year's data, 74% of log cabins in Scotland include an internet connection. This means that you will be able to access your emails and favourite social media sites during your stay!
What are the prices like for log cabins in Scotland?
According to last year's information, there are few log cabins in Scotland that are less than £100 per night.
Do the log cabins in Scotland usually come equipped with a fireplace or a swimming pool?
Yes! According to the information collected last year, a fair amount of log cabins in Scotland have a fireplace. This is the destination you need to head to during the winter months!
Are the log cabins in Scotland suitable for stays in big groups or better for a weekend break as a couple?
According to the information collected last year, 83% of log cabins accept up to four travellers. Approximately 81% of the log cabins here include at least two separate bedrooms. This is the perfect destination for small groups of friends!
Are you able to enjoy a beautiful view and spend time outside at the log cabins in Scotland?
11% of log cabins have a balcony or terrace, and 37% have a view, but it is not very common, so availability can be limited. If this is a priority for you, you should start your research early, and use the filters that suit you the best to be sure to find the log cabin of your dreams. However, 73% of log cabins in Scotland have gardens, where you can bask in the sun. If you like to have lunch or dinner outside, and especially if you like barbecues, 26% of the log cabins have them.
Destinations in Scotland for Log Cabins & Lodges
Holiday destinations nearby for Log Cabins & Lodges
Holidu compares hundreds of websites to find your perfect holiday rental for the best price.