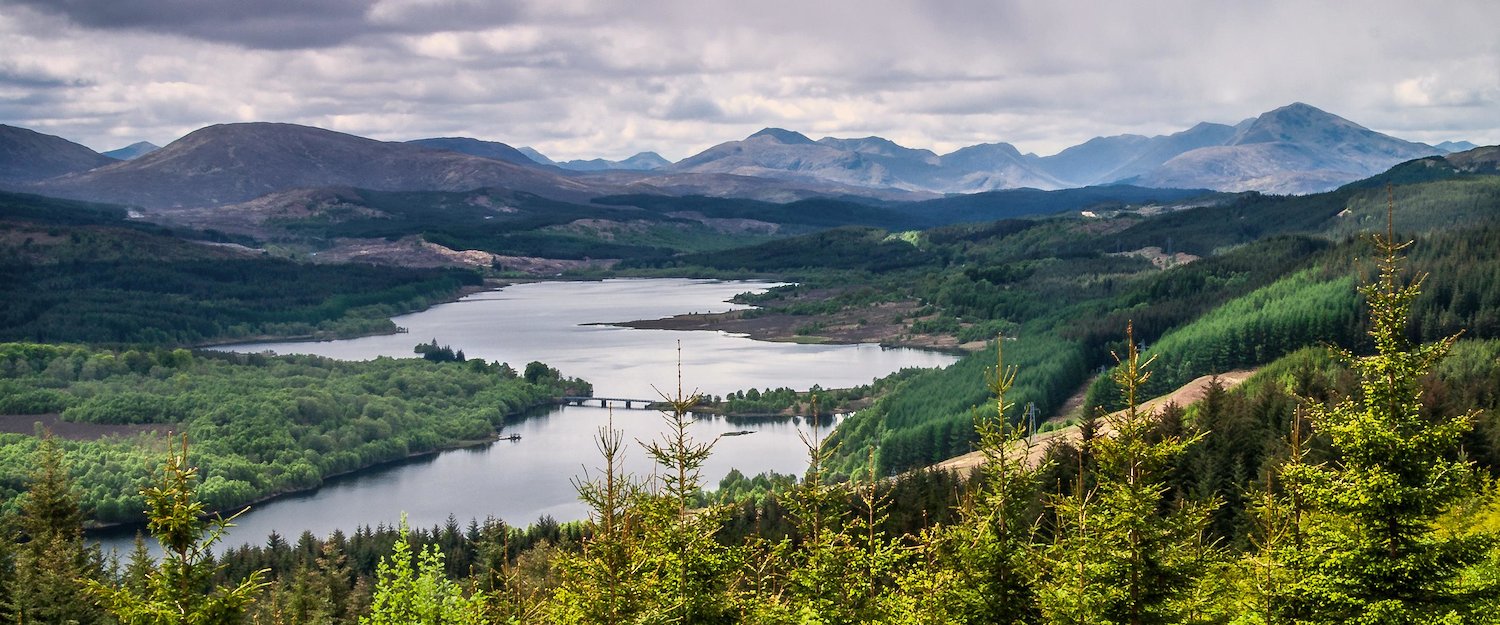 Cottages in Scotland
5726 properties for Cottages. Compare and book at the best price!
Popular Cottages in Scotland
Find Cottages in Scotland
Highlights in Scotland
Home of golf
Foodie destination
Green scenery and incredible landscapes
Edinburgh
The Isle of Skye
Most popular amenities for Cottages in Scotland
Other property types in Scotland that might be interesting:
Cottages in Scotland
Idyllic holiday rentals in the fabulous north of England
How long have you been dreaming of enjoying a memorable trip with a lush green scenery and also great cities to visit? Now you can spend a week or two surrounded by natural landscapes, lochs, beautiful cities and the comfort of a cosy cottage tailored to you. In Scotland you will find lovely and traditional cottages in the outskirts of Glasgow or Edinburgh for a stay close to the main urban areas with the amenities of the rural scene as well. But the fairytale scenery of Inverness or Fort William will steal your heart. Check the cottages that better suit your needs and start planning your next adventure in Scotland.
Cottages with Scottish charm
Magnificent dark stone cottages preserve the main elements of the area. The cottages can be hundreds of years old and they have been renovated and refurbished boasting contemporary interiors, with wooden beams, modern furniture and the lounging areas with a nice fireplace to share family moments or a nice glass of red with your partner after a long day of visiting, walking, hiking or shopping. The patios and gardens usually have a dedicated spot for barbecues so you can enjoy with friends a nice gathering or celebrate a birthday or special occasion. Some cottages have a swimming pool, which is ideal for families travelling with kids. Check the list of amenities and select those that fit in your planning. Holidu has made a preselection for you so your search is easy and hassle-free.
Travellers and activities
Scotland for nature lovers
Scotland is a huge playground for nature lovers, offering incredible landscapes that will remain in your memory for years to come. Not in vain, its nature has been the scene of numerous stories and legends. Its majestic mountains that try to touch the sky, the lakes that dot the rugged landscape and the impressive castles that populate the Highlands make it a fairytale destination where there is no shortage of heroes, monsters or writers. Loch Lomond, the Old Man of Storr, Loch Ness, the Orkney Islands, Lake Shiel, Ben Nevis, the Glen Coe Valley or the Isle of Skye are just some of the places that will make you fall in love with Scotland. You have to live it to believe it!
Scotland for foodies
It's time to indulge your senses! Scotland's green scenery is not the only feature that draws people to the north of England. In addition to its beauty and natural attractions the culinary scene is one of the best features we must admit as this bountiful land boasts tons of fresh produce. From splashing fresh salmon and trouts to the delicious lobster in the Highlands. The fresh seafood and the shellfish is a delicacy that will raise your taste buds, especially the "Arbroath Smokies''. Try the succulent Aberdeen Angus steaks and the popular and iconic Haggis, made of sheep's pluck mince with spices, oatmeal, onion and suet. It usually comes with neeps (turnips) and tatties (potatoes). Least but not last, sweet treats will be the icing on the cake after a delicious meal. The Scottish tablet is a piece of heaven with sugar, condensed milk and butter. And the perfect pudding? Sticky toffee pudding! A delicious moist sponge cake with dates, toffee sauce, and vanilla custard or ice cream. Too good to be true? One will never be enough!
Did you know the official national animal of Scotland is the Unicorn?
Top 7 travel tips in Scotland
1. Try the famous Scottish whisky
No isit is complete without trying some of the best Scottish whisky! Distilled by artisans and experts, the distilleries open their doors for those who wish to know about the process making of this liquid treasure. They offer guided tours that will give you an inside of the history of whisky throughout the centuries, including a whisky tasting at the end. Try some "wee dam" and decide which bottle you will buy at the end of the visit. You might want to take a few back as a present!
2. Visit Edinburgh, the capital city
Edinburgh is a city with a magic atmosphere with the cobbled streets of the Old Town leading to Edinburgh Castle, home to Scotland's crown jewels and the Stone of Destiny. From the castle you have incredible views of the city. Visit the monuments and the memorials in Calton Hill and get sweeping views from Arthur's Seat. The city is loaded with history, architecture and a well-deserved UNESCO World Heritage Site status. If you want to enjoy the Edinburgh Fringe festival , plan your trip in August!
3. Incomparable trip to the best landscapes
Many films have used the incomparable settings and lush green landscapes of Scotland as the perfect backdrop for magic stories or medieval battles. The Harry Potter series or Braveheart are some of them. Take some time to explore the mountains, the natural parks, the old castles or the hundreds of lakes and islands and revive those scenes, but now, with you as the main character. You can even climb Ben Nevis, the highest point in the United Kingdom!
4. Play some golf in St. Andrews
As a golf lover, you must know that Fife is a renowned destination in southwest Scotland for its golf as well as for some of Scotland's best scenic attractions. And within the Kingdom of Fife, St. Andrews is the world-famous Home of Golf! With 10 fantastic golf courses you can choose from and of course, the renowned Old Course, the first golf course ever built. So, golf lovers, this is Mecca for golf. Furthermore, the British Golf Museum in St. Andrews explores around 500 years of British golfing history. What are you waiting for?
5. Nessie, the Loch Ness monster.
When you hear Loch Ness, the first image that comes to your mind it's probably that of the large marine creature that inhabits this lake in the Scottish Highlands, Nessie. Is it a myth? A legend of Scottish folklore? Is it true? Well, the Drumnadrochit Hotel's Loch Ness Exhibition shows pictures and fascinating exhibits that will challenge even the most skeptical minds.
6. Visit the castles of Scotland
From well preserved medieval strongholds to haunted towers, romantic cliff top remains, turreted fairy-tale castles. We can say that Scotland is dotted with spellbinding castles that will leave you speechless. Visit the famous Eilean Dolean Castle or discover some of the less known gems including Dunrobin Castle, Floors Castle, Fyvie Castle, Culzean Castle and Country Park or Drummond Castle and its beautiful gardens. There is no doubt that Kilburn Castle or Dilerton will make your day as well but for a very different castle, you might want to see Kelburn Castle, depicting interwoven cartoons on the exterior walls, although the interior is lush and sophisticated and it has a magnificent Chinese garden.
7. Visit the isle of Skye
The Isle of Skye is a top location to visit in Scotland, west of the Highlands. In it you will find some of the most spectacular landscapes in the entire country including the cliffs of Kilt Rock, Dunvegan Castle, Eilean Donan Castle or the pretty town of Portree. The history of the island covers years of incredible facts, dinosaur fossils, Clan Warfare, and the infamous "Bonnie Prince Charlie". Visit the castles of Clan MacDonald and Clan MacLeod. Enjoy the outdoors to release your inner bird watcher and enjoy viewing seals, otters, red deers or dolphins. Go for walks and hikings and reach the challenging Cuilin Range or the Trotternish Ridge.
FAQs: Cottages in Scotland
Which types of facilities can you typically find at the cottages in Scotland?
In regard to the facilities offered by Holidu, it can be said that the cottages in Scotland contain everything that travellers need! Here, the cottages generally offer a variety of amenities, the most popular being: Wi-Fi (74%), garden (73%), and view (36%)...Sound tempting?
How are the cottages usually rated in Scotland?
On average, the cottages here have rather positive reviews. According to Holidu, 28% of cottages have a rating of 4.5 stars. This is a relatively high ratio which allows us to confirm that you will without a doubt find the ideal cottage for a wonderful holiday!
Are the cottages in Scotland suitable for families with children?
Judging by information from Holidu, 35% of cottages in Scotland are child-friendly, it will therefore be easy to find the perfect cottage for you and your family.
Are the cottages in Scotland pet-friendly?
Of course! In Scotland, 52% of the cottages welcome them with open arms, and 73% also have a garden!
Do the cottages in Scotland tend to come with an internet connection?
Certainly! According to Holidu's database, 74% of cottages in Scotland offer an internet connection. It is therefore no problem for you to will be able to browse the internet during your stay!
How much does it usually cost for cottages in Scotland?
According to information from Holidu, there are few cottages in Scotland that cost less than £100 a night.
Do the cottages in Scotland generally have a fireplace or a swimming pool?
Of course! According to the information collected last year, a lot of cottages in Scotland have a fireplace. Fancy a weekend by the fire? Don't delay in booking a cottage in Scotland!
Are the cottages in Scotland suitable for trips with the whole family or rather for an escape as a small group?
Judging by information from Holidu, 85% of cottages are made for up to four travellers. Approximately 83% of the cottages here have at least two separate bedrooms. This is the perfect destination for families of four!
Destinations in Scotland for Cottages
Holiday destinations nearby for Cottages
Holidu compares hundreds of websites to find your perfect holiday rental for the best price.