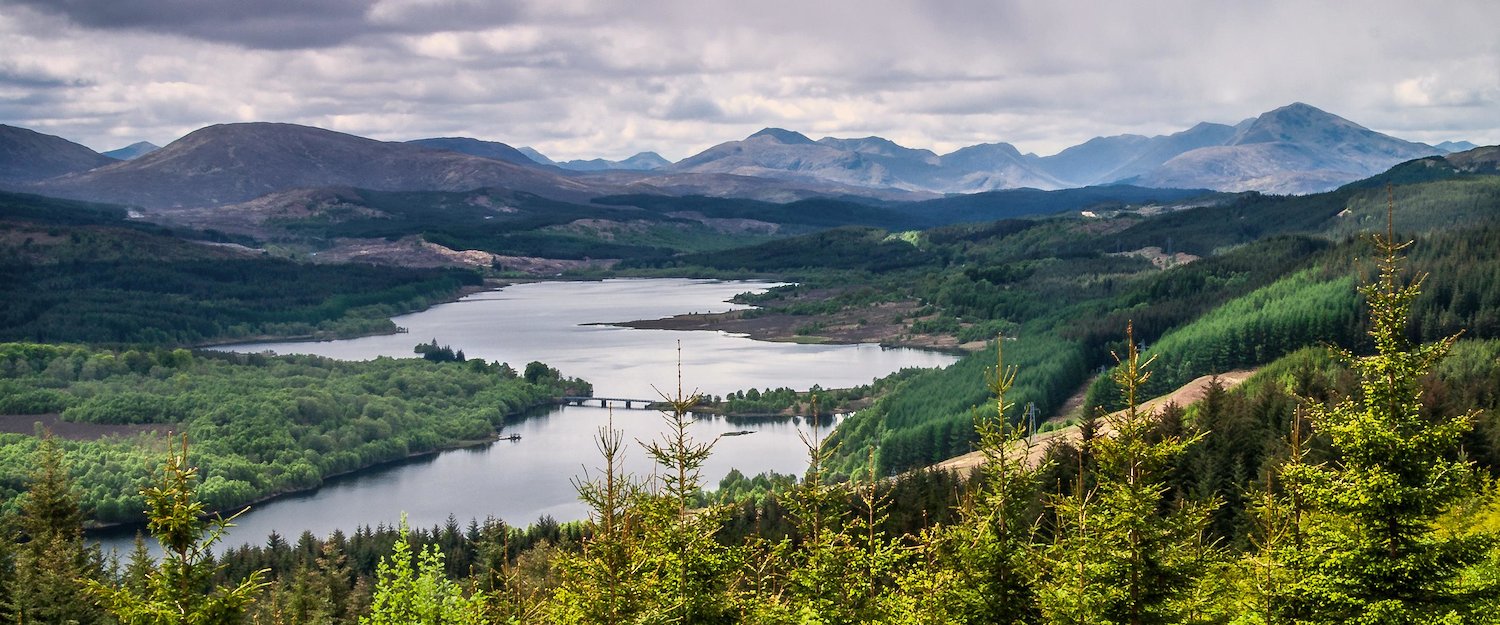 B&Bs in Scotland
1234 properties for B&Bs. Compare and book at the best price!
Popular Bed and Breakfasts in Scotland
Highlights in Scotland
Scenic road trip
Loch Ness
Capital city of Scotland
Castles
Whisky, Scottish Highlands
Isle of Skye
Most popular amenities for B&Bs in Scotland
Other property types in Scotland that might be interesting:
B&Bs in Scotland: Most popular destinations
B&Bs in Scotland
A green and serene getaway in Scotland
Scotland sits at the top of the bucket lists of avid travellers all around the world. The majestic country is known for many things: castles, the Loch Ness Monster, verdant highlands, whisky, bagpipes, scenic roads, a lively culture, and delightful accents. Nature lovers, families, and couples will all find something to love during a holiday here. Go for scenic road trips to the Scottish highlands and coastline. Explore the country's biggest urban centres and learn about Scottish history and heritage at museums. Be mystified with a visit to the legendary shores of Loch Ness, where you can learn all about the mysterious Loch Ness Monster. Scotland is home to breathtaking nature, thousands of lochs, and a fascinating heritage just waiting to be discovered!
A cosy B&B in Scotland
Relax and unwind in the tranquil beauty of Scotland with a B&B stay. The country boasts a wide range of spectacular B&B options in varying styles and locations, with a little something for every type of traveller. Stay in a B&B with a hot tub and sauna to treat yourself to some much needed R&R. Opt for a B&B with a large garden space surrounded by nature for plenty of peace and privacy. There are B&Bs in scenic areas around the country, including the highlands, lochs, and natural areas, as well as urban B&B options just steps away from attractions, restaurants, and shops. Couples can enjoy romantic B&B options, while larger-style B&B rooms are available for families. Have your choice of a modern B&B or a B&B set in a historic building brimming with character. With so many excellent B&B choices available in Scotland, you'll be sure to find the perfect fit for your holiday.
Travellers and activities
Scotland for couples
Couples will enjoy the romantic and peaceful atmosphere found all throughout Scotland. Hire a car and go for a scenic drive along the Argyll Coastal Route with your partner. This breathtaking route is an excellent way to see a variety of Scottish landscapes, including lochs, cliffs, beaches, and shorelines. It's also a great opportunity to explore quaint fishing villages, visit medieval castles, and eat fresh seafood along the way.
Scotland for families
Families of all ages will find plenty to see and do during a holiday in Scotland. Children and adults alike will be mystified with a trip to the otherworldly shores of Loch Ness. Here you can learn all about the mysterious legendary "Nessie", Loch Ness Monster, at the Loch Ness Centre & Exhibition. Do a guided boat trip across the waters of the loch with a knowledgable guide who will tell you fascinating information about the history and legends of the place. Go for walks around the water and visit the 16th-century Urquhart Castle, which sits along the shores of the loch.
The national animal of Scotland is the unicorn!
Top 7 travel tips in Scotland
1. Explore the sights and museums in Edinburgh
The capital city of Scotland is filled with heritage, history, and incredible architecture. Spending at least a couple of days in Edinburgh is a must for any traveller on holiday in Scotland. Visit the Edinburgh Castle, which is one of the most iconic castles in the country. Visit the 30,000+ flower blooms at Princes Street Gardens and climb to the top of Arthur's Seat to enjoy spectacular panoramic views of the city. There are numerous art galleries and museums around the city which you can explore, most of which are free of charge to enter.
2. Do a self-guided castle tour
Scotland is home to over 3,000 castles throughout the country! Each of which boasts unique architecture, features, and styles. Do a self-guided castle hopping tour to visit as many castles as possible during your time in the country. Some of the most famous castles to visit are Edinburgh Castle, Braermar Castle, Blair Castle, Cawdor Castle, Inveraray Castle, Dunnottar Castle, and so much more!
3. Visit the idyllic village of Glencoe
Glencoe is a village blessed by stunning natural beauty and landscapes. It sits between a loch and a glen in an area that is considered the "Outdoor Capital of the UK." During a visit here, you can go for hikes in the nearby mountains, hire bicycles to explore the scenic roads, discover waterfalls, and see the quaint 18th-century thatched cottages in the village.
4. Explore Inverness and the Scottish highlands
Nature lovers and outdoors enthusiasts should highly consider prioritizing time spent in the Scottish Highlands during a trip to Scotland! The lovely city of Inverness is the capital of the Scottish Highlands and serves as a great base for a visit to the highlands. During a trip here, you can explore a variety of landscapes, walk along rivers, kayak across the still waters of a lake, see castles, and stroll through wildlife parks.
5. Try Scottish whisky
Scotland is famous for its whisky production and boasts over 130 whisky distilleries around the country. The country has six whisky regions, with Speyside being the most popular and visited region for whisky-loving visitors. Try the sweet & rich whisky in the Highlands, sample the single malt variety in Speyside, and the smooth gentle flavours of the whisky in the Lowlands region.
6. Find your bliss at Loch Lomond
Set in the south of Scotland, Loch Lomond & The Trossachs National Park is one of the most iconic natural areas in the country. Known for its breathtaking beauty and natural landscapes, the region offers a wide variety of activities for nature lovers to enjoy during a visit here. The 22-mile-long loch was carved by melting glaciers and boasts jaw-dropping scenery and a serene atmosphere. Go for walks around the lake, book a boat tour, visit an island, go kayaking, or hire paddleboards.
7. Visit the rugged landscapes and scenic villages on The Isle of Skye
The Isle of Skye can easily be reached via a bridge from Scotland's northwest coast. It's a tranquil and scenic island brimming with dramatic landscapes, quaint fishing villages, castles, and beaches. Go for a scenic drive around the perimeter of the island to discover the beauty of it all. Explore Dunvegan Castle and see the colourful waterfront houses in Portree. Be sure not to miss out on a visit to the awe-inspiring landscapes of Quiraing.
FAQs: B&Bs in Scotland
Which types of amenities are available at the B&Bs in Scotland?
Among the amenities offered by Holidu, it appears that the B&Bs in Scotland offer everything that holiday-makers need! Here, the B&Bs generally include a variety of amenities, the most popular being: Wi-Fi (96%), view (72%), and garden (67%)...Not bad, right?
How are the B&Bs generally rated in Scotland?
The B&Bs here are often well rated. 67% of the B&Bs in Scotland have an average score of 4.5 stars!
Are the B&Bs in Scotland suitable for families with children?
Judging by information from Holidu, 42% of B&Bs in Scotland are suitable for holidays with children, it should therefore be very easy for you to find the perfect B&B for you and your family.
Are the B&Bs in Scotland suitable for holiday-makers who wish to travel with their pets?
For sure! In Scotland, 18% of the B&Bs accept pets, and 67% even have a garden!
Do the B&Bs in Scotland tend to offer Wi-Fi?
Certainly! According to last year's data, 96% of B&Bs in Scotland include Wi-Fi. You will be able to browse the internet throughout your stay!
How much do guests usually expect to pay for B&Bs in Scotland?
Most of the B&Bs in Scotland (44%) cost less than £100 per night. This is the dream destination for booking a budget-friendly B&B!
Do the B&Bs in Scotland typically have a fireplace or a swimming pool?
Rarely. Judging by information from Holidu, most of the B&Bs in Scotland do not have one.
Are the B&Bs in Scotland suitable for stays with friends or better for a weekend break as a small group?
Judging by last year's information, 100% of B&Bs are made for only two guests. So this is the perfect destination for travelling as a couple. Ready for an escape together in Scotland? You are only a few clicks away from reserving!
Do the B&Bs in Scotland offer outdoor space to enjoy?
36% of B&Bs have a balcony or terrace, and 72% have a view, but it is not very common, so availability can be selective. If this is a priority for you, you should anticipate a bit more time for research, and use the filters to be sure to find the B&B that is perfect for you. However, 67% of B&Bs in Scotland have gardens, where you can enjoy the outdoors.
Holiday destinations nearby for B&Bs
Holidu compares hundreds of websites to find your perfect holiday rental for the best price.