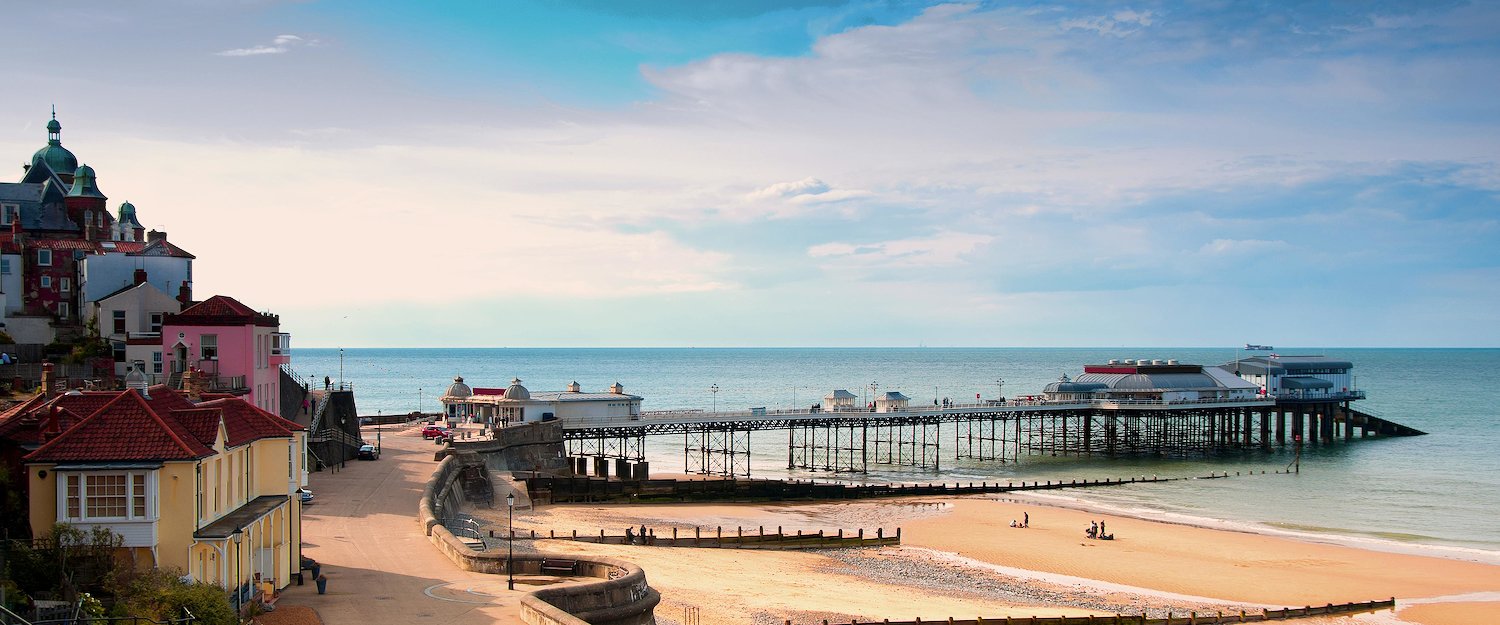 Cottages Brancaster Staithe
Cottages in Brancaster Staithe
7 properties for Cottages. Compare and book at the best price!
Popular Cottages in Brancaster Staithe
Find Cottages in Brancaster Staithe
Highlights in Brancaster Staithe
Fantastic beaches
Exquisite seafood
Incredible landscapes
Fabulous golf courses
Most popular amenities for Cottages in Brancaster Staithe
Other property types in Brancaster Staithe that might be interesting:
Cottages in Brancaster Staithe
Beautiful cottages on the English Coast
Looking forward to enjoying a phenomenal holiday near the sea? Visit the beautiful Brancaster Staithe, a spectacular seaside town located in the north of the county of Norfolk in England. Where you will stay in magnificent cottages with everything you are looking for a perfect holiday with your partner. Brancaster Staithe is known for its spectacular beaches, bays and coastal paths perfect for exploring and taking walks. Taste the most delicious seafood in the wide variety of pubs and restaurants that you will find, including the traditional fish and chips. Enjoy its fantastic parks and relax in the middle of nature. Venture out on a boat trip and explore all around the coast. If you want to spend a fun and relaxing holiday with your partner, visit the incredible Brancaster Staithe.
Fabulous cottages with beautiful sea views
Enjoy all the comforts that you will find in the fabulous cottages at Brancaster Staithe from its open-plan living area that offers comfortable sofas, fireplace, games, books, movies and an amazing flat screen TV with satellite and Wi-Fi, to the beautiful kitchen with breakfast bar, dining room and appliances such as kitchen, stove, microwave, oven, kettle and much more so that all your meals are perfect. Relax in the wonderful rooms with cosy beds ideal for resting, with linen included. Enjoy the views of the coast from the fabulous garden with furniture and terrace for outdoor activities. Your pets will be totally welcome, and you have parking available at no cost. Don't wait any longer and book now, so you can enjoy incredible holidays.
Travellers and activities
Brancaster Staithe for explorers
Brancaster Staithe is considered a quiet place with beautiful natural settings, great for enjoying walks and getting away from the routine of the big city. If you have an exploratory and adventurous spirit, you must visit the charming Brancaster Staithe & Deepdale Village, an adorable town where you can enjoy fantastic walks along the main road and the coast, it is a very popular tour among locals and visitors, especially in summer, highly recommended for the stunning views of the sea. When you arrive in the village you can take a walk around the surroundings where you can enjoy incredible shops, pubs, restaurants with delicious food. Visit the amazing cultural activities centre that offers live shows, art exhibitions, music and much more. This picturesque town has all the variety you are looking for the perfect holiday.
Brancaster Staithe for nature lovers
For nature lovers you will find in Brancaster Staithe a paradise to relax surrounded by incredible beaches and amazing nature. One of the must-sees in the area is the spectacular Barrow Common. A natural area where you will find fantastic forests, with an unbelievable variety of plants and wonderful trees that make impressive trails to explore and discover the surroundings, it is one of the favourite areas to take walks with your pet since it is a safe space. Furthermore, from Barrow Common, you will enjoy the best panoramic views of the entire bay of Brancaster Staithe that you cannot miss, especially to take the best photographs. Additionally, you will find a few kilometres magnificent restaurants with the best seafood in the place or if you like you can have a nice picnic and share with your partner.
The charming Brancaster Bay is popular not only for its impressive and beautiful beaches, but also for the wide variety of restaurants that offer the best and freshest seafood.
Top 7 travel tips in Brancaster Staithe
1. Discover the beauty of the National Trust Brancaster Estate
Brancaster Estate, is a wonderful coastal walk where you can enjoy a friendly atmosphere, outdoor activities and water sports such as paddleboarding or surfing. You will enjoy kilometres of soft sand beaches that you can visit, especially at low tide, where a great variety of bird species arrive. It is known as one of the cleanest beaches and the most pleasant walks that you can do in this town, contemplating the incredible sunsets. Surprise your partner with a walk along this fantastic beach with the most beautiful maritime landscape you can find.
2. Have fun at Norfolk Fishing Trips
If on these holidays visiting Brancaster Staithe you want to try new and fun activities, then you must pay a visit to the fantastic Norfolk Fishing Trips, a great place that offers its visitors wonderful boat trips around the coast and go for a fishing day. It doesn't matter if you have no idea how to hold a fishing rod, at Norfolk Fishing Trips you will find the most qualified instructors who will teach you everything you need to learn, so you don't miss a second of this fun experience. Moreover, they also have all the fishing equipment to enjoy to the fullest.
3. Enjoy the best food at The Jolly Sailor's Pub Brancaster
In addition to delight in incredible days at the beach, if you are walking around Brancaster Staithe, you should definitely try the best seafood in the entire area. Highly recommended by visitors for its excellent attention, good service and unbeatable prices. Enjoy the best seafood inside the restaurant with good music and a pleasant atmosphere, or on the fantastic terrace surrounded by the best views. Its extensive menu will not disappoint you, as you will find options for all tastes.
4. Sightsee the incredible Brancaster Bay
Towards the northernmost part of the area, you will find the incredible Brancaster Bay. A beautiful and charming place perfect to have a day of fun, water activities, boat rides and much more. Stroll along the shore on soft golden sands and contemplate the great beauty of the sea, perfect for the best panoramic photos. Explore the surroundings and discover the fantastic villages with shops and restaurants to taste the best fish and chips in the area.
5. Buy the freshest food at Staithe Smokehouse
If you want to prepare your favourite food and enjoy a relaxing day. At Brancaster Smokehouse, you will find the freshest ingredients to prepare the best meals. Seafood of all sizes and kind, lobsters, fish, and different types of smoked products. It is one of the best places where you can make all your purchases calmly, they have home delivery for greater comfort. Likewise, they also offer delicious traditional dishes from the area that you cannot stop eating.
6. Play golf at the wonderful Royal West Norfolk Golf Club
For golf lovers, you can find an incredible golf course with all the amenities to enjoy a fun afternoon surrounded by one of the most beautiful landscapes in Brancaster Staithe. With obstacles for all levels and 18 holes, it is perfect for any type of player, as well as finding all the necessary equipment. Visit the fantastic tearoom with delicious traditional homemade desserts and the most refreshing drinks of the place that you cannot miss, enjoying the views.
7. Visit the cool Brancaster Beach Kiosk
Located on Brancaster Beach, it is a very popular spot with beachgoers. It is a wonderful kiosk just meters from the seashore, where you will find a bit of everything. From food, sweets of all kinds, refreshing drinks, to beach items and toys for the little ones. Lunchtime is when it is usually the busiest due to the variety of fresh seafood dishes fresh from the sea. If you are walking through Brancaster Beach, this is undoubtedly a must stop.
FAQs: Cottages in Brancaster Staithe
Which types of facilities can you expect to find at the cottages in Brancaster Staithe?
When looking at the amenities you can find on Holidu, it can be said that the cottages in Brancaster Staithe have everything that holiday-makers dream of! Here, the cottages generally offer a variety of amenities, the most popular being: garden (100%), Wi-Fi (100%), and fireplace (67%)...Not bad, right?
How do travellers usually rate cottages in Brancaster Staithe?
On average, the cottages here get quite positive reviews. Last year's information reveals that 42% of cottages have a rating equivalent to or higher than 4.5 stars. This is a relatively high percentage which allows us to confirm that you will easily find the ideal cottage for a wonderful holiday!
Are the cottages in Brancaster Staithe child-friendly?
According to information from last year, less than 10% of cottages in Brancaster Staithe are suitable for families with children. Here, it will most likely be easier to leave the kids at home and go on holiday with your friends.
Are the cottages in Brancaster Staithe suitable for holiday-makers who wish to travel with their pets?
Yes! In Brancaster Staithe, 58% of the cottages are pet-friendly, and 100% also have a garden!
Do the cottages in Brancaster Staithe tend to offer Wi-Fi?
Of course! According to Holidu's data, 100% of cottages in Brancaster Staithe offer Wi-Fi. It is therefore no problem for you to will be able to browse the internet at any time!
Do the cottages in Brancaster Staithe generally come equipped with a fireplace or a swimming pool?
Good news! According to Holidu information, 67% of the cottages in Brancaster Staithe are equipped with a fireplace. This is the ideal destination to spend the winter months!
Are the cottages in Brancaster Staithe suitable for holidays with several people or rather for a holiday as a couple?
Judging by information from Holidu, 92% of cottages are made for up to four guests. Approximately 92% of the cottages here include at least two separate bedrooms. Brancaster Staithe is the ideal destination for going in small groups, with family or friends!
Holiday destinations nearby for Cottages
Holidu compares hundreds of websites to find your perfect holiday rental for the best price.
Cottages Brancaster Staithe