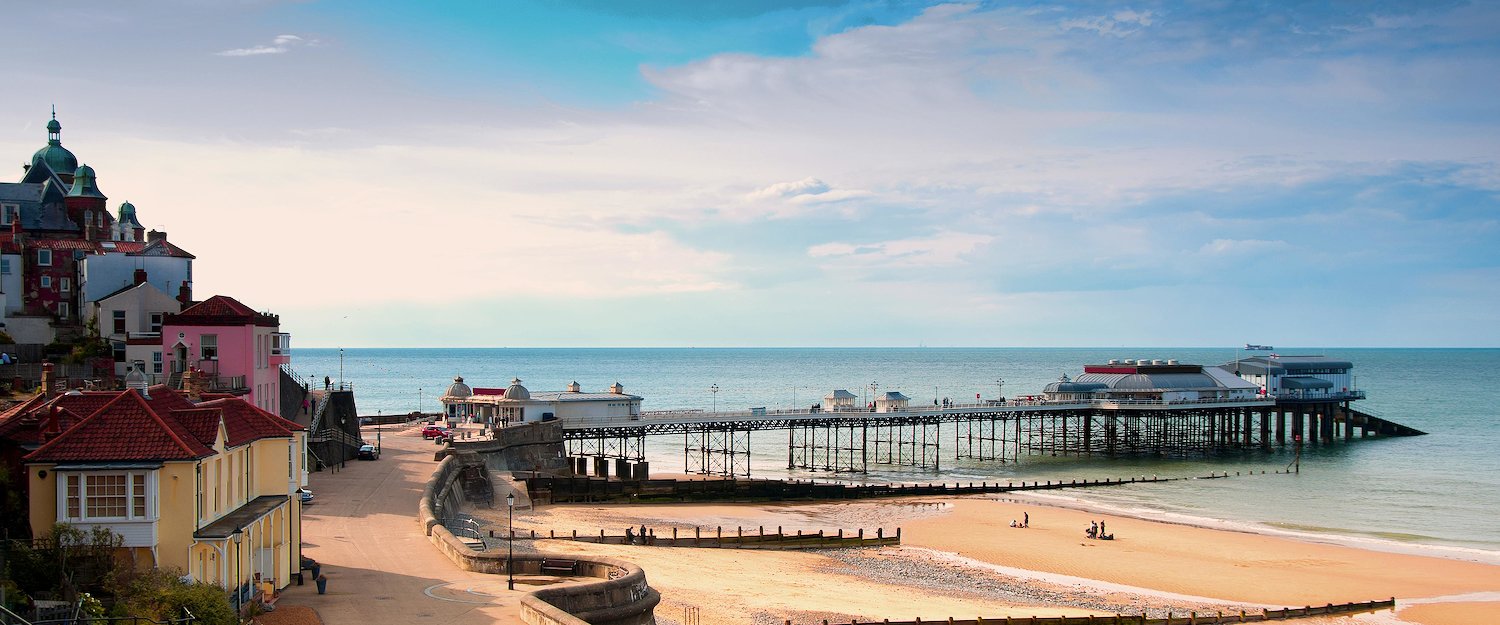 Cottages in Heacham
30 properties for Cottages. Compare and book at the best price!
Popular Cottages in Heacham
Highlights in Heacham
Extensive and pleasant beaches
Attractive lavender fields
Excellent routes and trails for ecotourism
Great outdoor activities
Most popular amenities for Cottages in Heacham
Other property types in Heacham that might be interesting:
Cottages in Heacham
Nice cottages in different areas of the city or surroundings
For a holiday with a lot of outdoor activity these accommodations are ideal for their proximity to spectacular natural areas. Whether you like to walk or if you prefer to ride a bike, you can explore magnificent places on different routes suitable for hiking or cycling, admiring landscapes by the sea or relaxing in a large lavender field.
Spacious and comfortable cottages equipped with all amenities
Accommodations in traditional buildings with the warmth of home conditioned with large spaces inside, parking and separate and private gardens/patios. You can relax in its comfortable furniture by reading a good book or having a glass of wine and to take advantage of its patios and share a barbecue with family or friends. Here you will have no problem bringing your pet and they can delight in running around the lawn.
Travellers and activities
Heacham for families
It is the ideal place for families because it offers you a variety of attractions for children. Whether to swim on the beautiful beaches, or to interact with pets on a farm feeding them or taking a trip full of adventures and surprises in a safari to meet wild animals. And for those who like sea life, nothing is more exciting than a visit to the Hunstanton Aquarium and Marine Sanctuary where you can enjoy the Humboldt penguins, an unforgettable experience.
Heacham for nature lovers
The city and its surroundings offers you a great variety of routes and trails to explore by walking or cycling. In addition to exercising, you can enjoy the gorgeous views of the Wash estuary in the northwest, or the North Sea in the northeast. As well as relaxing landscapes and interesting migratory birds, and wildlife that you can find in its parks and woodlands
In this city, John Rolfe was born the husband of Pocahontas, the famous indigenous princess of the fairy tale.
Top 7 travel tips in Heacham
1. Explore the world-renowned Lavender farm
On your visit to these lands you will be able to admire the enormous lavender cultivation on 100 acres, which in summer become attractive to delight the scent of lavender. If you are interested in knowing more about this plant, you can take a tour by its distillery or visit the huge gift shop, the plant centre, or have a delicious coffee. It is incredible all the properties that this plant contains.
2. A long coastline from North Norfolk to Lincolnshire is home to the beautiful beaches in this area
The exceptional location of the Heacham towards the west makes it possible to contemplate the best sunset you have ever seen. The calm, shallow and excellent waters invite you to take a relaxed walk promenade that takes you to Hunstanton, or practice kitesurfing, windsurfing and for the little ones play and walk on the extensive sand. You will also find restaurants and shops as the best seaside resort.
3. Travel in a submarine and explore sea life
Just 8 minutes from Heacham you will have an extraordinary adventure in Hunstanton Aquarium and Marine Sanctuary. Here, you will experience very close encounters with sea creatures you can't even imagine. It will become an unforgettable experience. Visit the Humboldt penguins with their private beach where you will share and even learn to waddle like them. They are very funny and mischievous.
4. Be the Queen's special guest in her favourite country house.
Sandringham House has been the private home of Royalty since the 1862s and today is the Queen's favourite retreat. Here you can admire in a 20,000 acre tour beautiful forests, parks, giant gardens, an interesting museum and a farm that has opened its doors to the public since 1977. If you are a curious person, do not miss a minute and discover why it is the favourite spot of the crown.
5. Discover all the things you can see and do in a working farm and park.
The trip is full of surprises and adventures. You will be surprised to see a lamb being born. If you love adventure, then explore the area on a safari tour and admire the herds of red deer. Another option is to discover the archaeological trails that the park offers, from a short route. Do not forget to bring your wellies.
6. Give yourself the pleasure of tasting the recognized regional cuisine of this site
Thanks to its fantastic coasts, the area is rich in seafood. Cromer Crab is the most famous food in the region. Samphire or "sea asparagus" is another delight that these waters offer, specifically from spring. Brancaster Mussels and Stiffkey Cockles add to fine cuisine. Norfolk Black Turkey is also included in the favourite food of this place because the county is a great producer of the bird.
7. Spend a royal night at the theatre
Princess Theatre is an intimate theatre that shows you a very varied program so that you can spend a special evening. Here you will find live music, film screenings and live theatre from different parts of the world. The Bohemians are one of the groups that has paid tribute to the famous rock band Queens. This cosy place has an excellent bar with good drinks.
FAQs: Cottages in Heacham
Which types of amenities can you expect to find in the cottages in Heacham?
In regard to the services you can find on Holidu, it appears that the cottages in Heacham have everything that holiday-makers search for! Here, the cottages generally have a variety of amenities, the most popular being: Wi-Fi (83%), garden (41%), and fireplace (31%)...Not bad, right?
How do travellers usually rate cottages in Heacham?
On average, the cottages have rather positive comments. Last year's data reveals that 34% of cottages have a rating equivalent to or higher than 4.5 stars. A ratio high enough to confirm that there are many that are very comfortable and will be the perfect choice for your next holiday.
Are the cottages in Heacham suitable for families with children?
Judging by the Holidu database, 28% of cottages in Heacham are suitable for families with children, it will therefore be easy to find the perfect cottage for you and your family.
Are the cottages in Heacham suitable for holiday-makers who wish to travel with their pets?
Yes! In Heacham, 32% of the cottages are pet-friendly, 41% even have a garden!
Do the cottages in Heacham often come with Wi-Fi?
Of course! According to last year's data, 83% of cottages in Heacham have Wi-Fi. You will be able to access your emails and favourite social media sites during your stay!
How much does it cost on average for cottages in Heacham?
A high percentage of cottages in Heacham (64%) cost less than £100 a night. This is the dream destination for booking an affordable cottage!
Do the cottages in Heacham often come equipped with a fireplace or a pool?
Of course! According to the data collected last year, a lot of cottages in Heacham . Therefore, it is the perfect destination for a winter trip!
Are the cottages in Heacham suitable for holidays with friends or better for a holiday as a small group?
According to Holidu's data, 88% of cottages accept up to four travellers. Approximately 91% of the cottages here have at least two separate bedrooms. This is the perfect destination for small groups of friends!
Holiday destinations nearby for Cottages
Holidu compares hundreds of websites to find your perfect holiday rental for the best price.