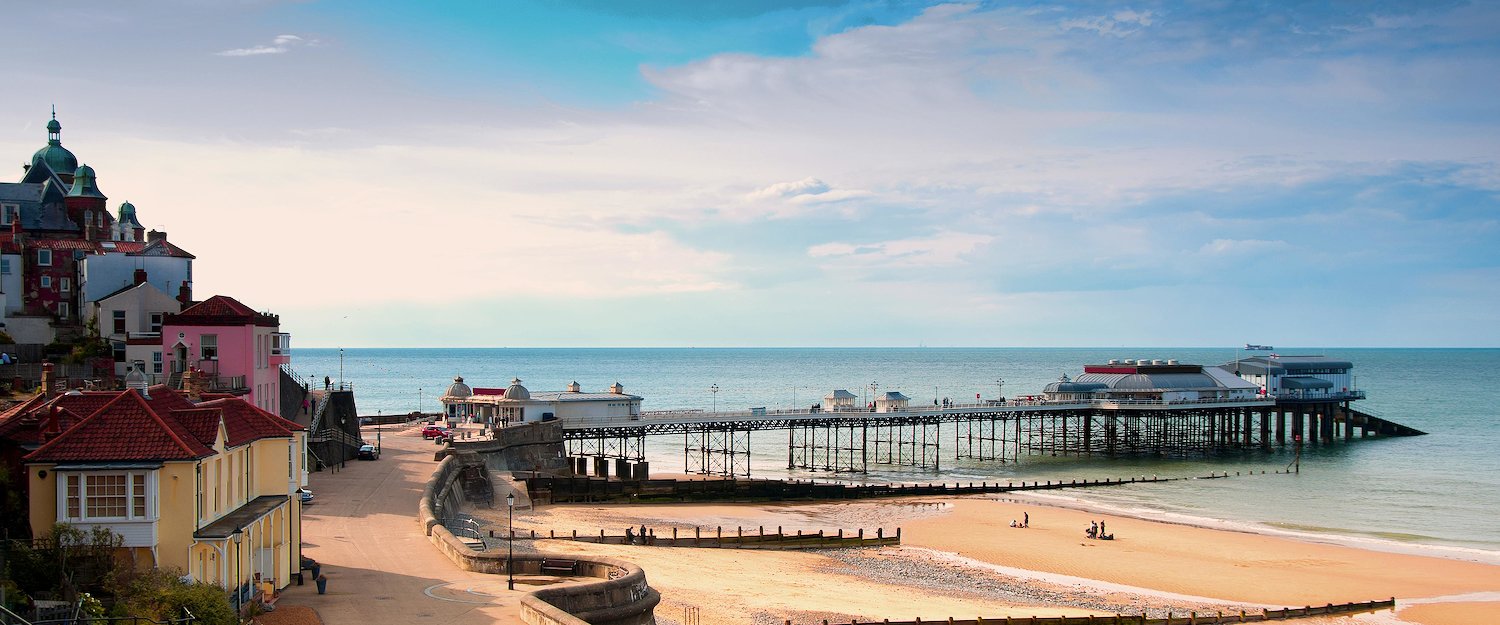 Cottages Burnham Overy Staithe
Cottages in Burnham Overy Staithe
4 properties for Cottages. Compare and book at the best price!
Popular Cottages in Burnham Overy Staithe
Find Cottages in Burnham Overy Staithe
Highlights in Burnham Overy Staithe
Natural beauty
Beautiful scenery
Scolt Head Island
Dalegate Market
Interesting culture
Most popular amenities for Cottages in Burnham Overy Staithe
Other property types in Burnham Overy Staithe that might be interesting:
Cottages in Burnham Overy Staithe
Norfolk invites you to discover its wonderful qualities
Burnham Overy is a civil parish in North Norfolk that screams British quality at its best. One of its segments is Burnham Overy Staithe, if you love sailing, wildlife and tranquillity, this is the place for you. The places Holidu allows you to choose for your accommodation are stunning cottages very close to the harbour and the best attractions, even close to beaches like Hunstanton Beach or the harbour on streets like Tower Rd which are close to sailing centres, isn't it exciting?
Your space in Burnham Overy Staithe is here
The cottages Holidu offers you to stay in are out of this world: with stone or brick exterior decorations and a cool, contemporary style inside, plus balconies with full views of the scenery... a dream come true! Plus, several of them are just metres from the harbour, where you can fish, swim and more. Many have large gardens and patios that have chairs, so you can have a glass of wine with your loved ones on a beautiful evening - relaxing, isn't it? Moreover, these cottages are very close to pubs and entertaining places to spend a different kind of time with your partner.
Travellers and activities
Burnham Overy Staithe for nature lovers
The natural and cultural beauty in Burnham Overy Staithe is undeniable, and if you are one of those who love nature or animal life, then you must go to Scolt Head Island, this is a barrier island that lies in the high seas, just between Brancaster and Wells-next-the-Sea in North Norfolk, you can access it from a seasonal ferry from the village of Burnham Overy Staithe. Here you can appreciate the purest of nature, it is a national nature reserve, you can watch the birds fly or other types of animals typical of the region while having a picnic, breathe fresh air and do not miss this visit!
Burnham Overy Staithe for culture lovers
Near Burham Overy Staithe, in Holkham to be specific, there are several touristic and cultural points that will show you much of the history and record that has made the region what you can see today. We recommend you visit Holkham Hall, this has been the property of the Earl of Leicester and has many interesting artefacts that the staff will help you to get to know, it also has beautiful gardens to walk and spend a quiet moment, and the best thing is that there are stags everywhere to see them by the lake.
Did you know that the British Empire was the most recognized and important empire in history?
Top 7 travel tips in Burnham Overy Staithe
1. You can't go to Burnham Overy Staithe without going to the beach
If you're going to set foot on Burnham Overy Staithe soil, make sure you visit Burnham Overy Staithe Beach as soon as possible. This beach is especially renowned for all the sports you can do, be it boating or kayaking. On your way to the beach, you'll be able to see wildlife from birds to deer; if you're not a fan of the deep sea, try to go at low tide, the water is usually not very deep
2. There's always time to learn, don't you agree?
At North Norfolk Paddleboards you can not only hire all the equipment to do watersports on the region's bodies of water, but you can learn how to use all that equipment from amazing instructors who have the utmost patience in your learning process, standing on the boards takes time, don't worry!
3. Make the Burnham Overy Staithe experience unique for your kids
One shop we recommend you take the little ones in the family to is Mable's Paint Pot, this shop will make the sightseeing experience memorable for your young children as they paint pots with the utmost patience and dedication, you'll even find your inner peace while painting a few pots! Take away a souvenir rather than just a souvenir.
4. If you want to know what a paradise looks like, then check out Holkham Hall
Just a few miles from Burnham Overy Staithe, you have Holkham Hall, it has a very interesting history itself presented in facilities true to stunning Gregorian architecture and incredible pieces of art by renowned artists such as Rubens, Van Dyck, Claudius of Lorraine, Thomas Gainsborough. One of the highlights of this tourist site is the form of free-roaming wildlife that roams the surrounding area, ready to see some stags running around in their full freedom?
5. Cycling the streets of Burham Overy Staithe sounds wonderful
Deepdale Bike Hire is one of the alternatives you should keep in your travel planning to Burnham Overy Staithe if you are one of those who love cycling. The booking process is easy to do with really affordable prices and a very friendly service from all the staff; the bikes are serviced and in good working order. You will have a great time on the North Norfolk Coast.
6. Let's go shopping at Dalegate Market
One of the best ways to get a feel for the culture of a place is to investigate its markets and the way the locals go about their daily lives, including the drinks they frequently drink and the ingredients they use to make magic in their kitchens. At Dalegate Market, you can get an insight into what the locals buy and the way their lifestyle works; it has several shops offering products from local artists, homemade toys, paintings... even gift shops. There's plenty to browse!
7. Checking out Brancaster Staithe & Deepdale Village Hall is a great decision
Brancaster Staithe & Deepdale Village Hall is one of those destinations that is more family friendly and intimate than commercial or touristy. Brancaster beach has super soft, clean sand with no rocks or sharp areas, ideal for kids! If you're feeling peckish or wanting a refreshing drink, head to Deepdale Village where there are plenty of shops to explore and a café with great food - an experience not to be missed.
Holiday destinations nearby for Cottages
Holidu compares hundreds of websites to find your perfect holiday rental for the best price.
Cottages Burnham Overy Staithe